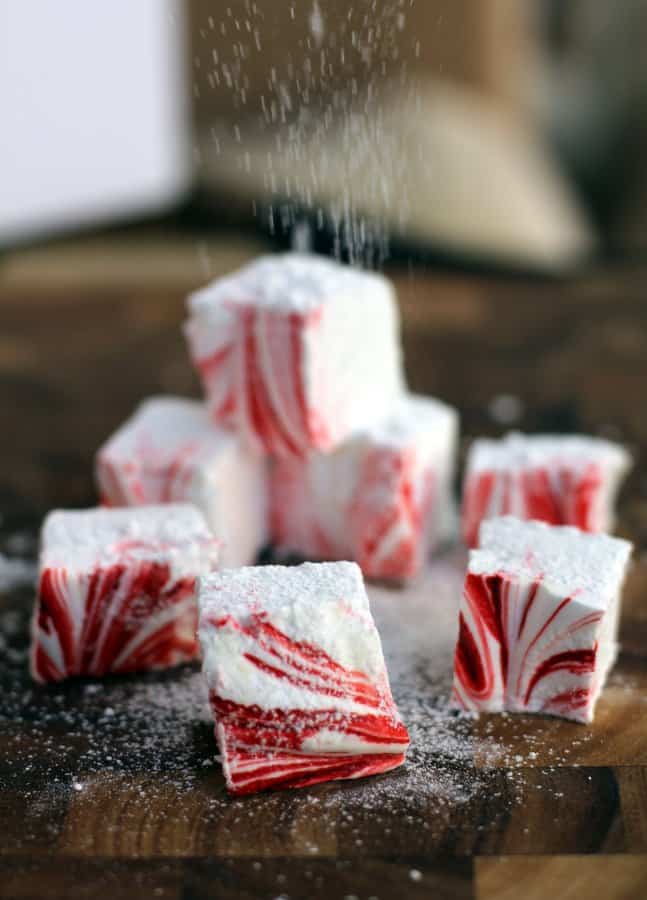 Frank and I are celebrating Christmas here in Bangkok this year, so I won't do quite as much holiday baking as I have in the past.  But making peppermint flavored marshmallows?  That seemed like something worth doing.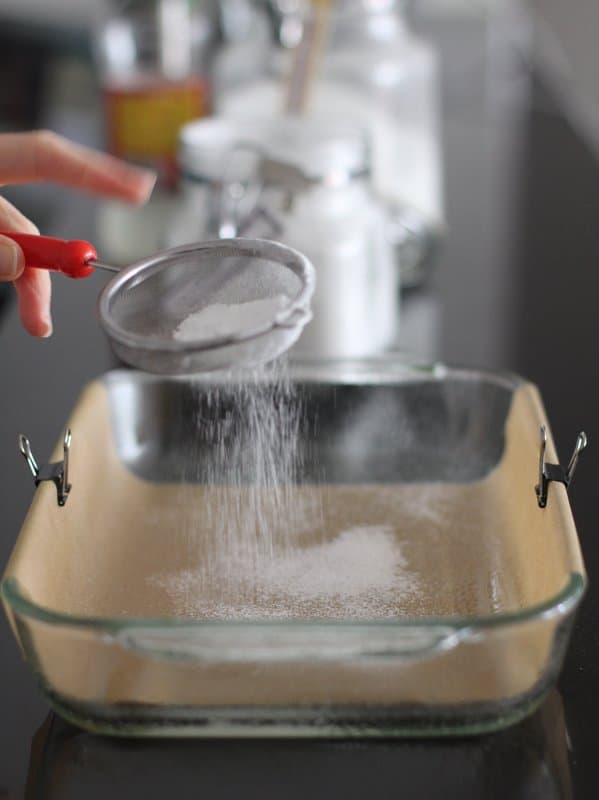 Since it is Secret Recipe Club time, I used Evelyne's Easy Basic Marshmallow recipe, from her blog Cheap Ethnic Eatz, as a starting point.  These marshmallows have a hint of peppermint and a red swirl across their tops.  I just love the idea of candy cane striped marshmallows this time of year, but the other variations on Evelyne's post sound amazing as well….and all are surprisingly simple.   Inspired by her passion for a variety of ethnic cuisines, Evelyne's blog  lives up to its name.  It's full of great recipes from all over the world.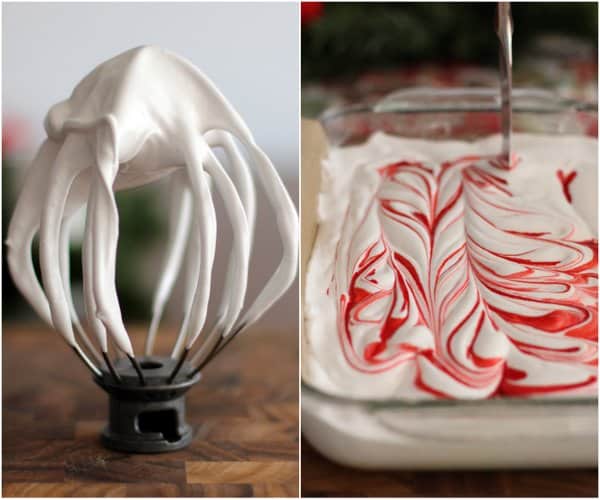 Just as I love fake fall in our tropical wonderland, I love filling our home with all the comforts of the Christmas season.  Our tree is up, the stockings are hung, and, thanks to my friend Kristin's gift of a pine-scented candle, it even smells like Christmas.
Curling up with a mug of hot cocoa topped with these marshmallows is just icing on the cake.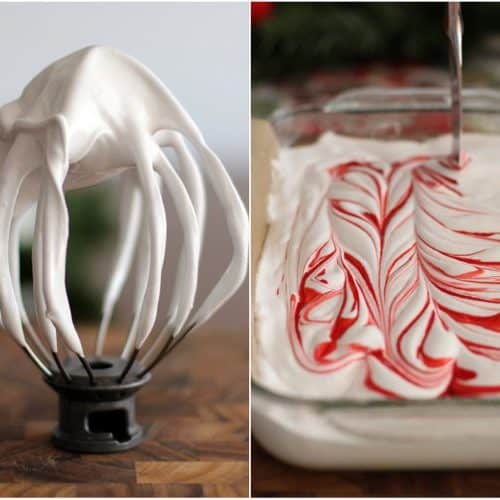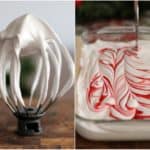 Print Recipe
Peppermint Marshmallows
Ingredients
about 1/2 cup powdered sugar, for dusting, divided

2

and 1/2 Tablespoons unflavored gelatin

1/2

cup

cold water

2

cups

granulated sugar

3/4

cup

corn syrup

1/4

cup

water

1/4

teaspoon

salt

1

teaspoon

peppermint extract

10

drops red food coloring
Instructions
Line a 9×13 pan with parchment paper and lightly grease all over with vegetable oil or nonstick spray. Lightly dust with powdered sugar. In the bowl of a stand mixer, sprinkle gelatin over 1/2 cup cold water. Set aside.

Combine sugar, corn syrup, and 1/4 cup water in a small saucepan fitted with a candy thermometer. Bring to a boil and boil hard, without stirring, until the temperature reaches 240°F (this took me about 20 minutes).

Turn the mixer on low and slowly pour the boiling syrup over the gelatin. Increase the speed to high and beat for 12 minutes or until the mixture is no longer expanding in volume. Add peppermint extract beat on high for another minute.

Pour the marshmallow into prepared pan. Pat the surface of the marshmallows with slightly damp hands until it is smooth and evenly spread throughout the pan. Randomly drop red food coloring over the surface and drag a sharp knife through the marshmallows to create a swirled pattern.

Let mixture sit, uncovered, for at least 12 hours at cool room temperature (or in the refrigerator if you live in a humid place like Bangkok).

Remove from pan, dust the marshmallows with powdered sugar and cut into 20-24 equal pieces with scissors or a chef's knife. Dust each marshmallow with powdered sugar.

Store in an airtight container at room temperature for up to three weeks.