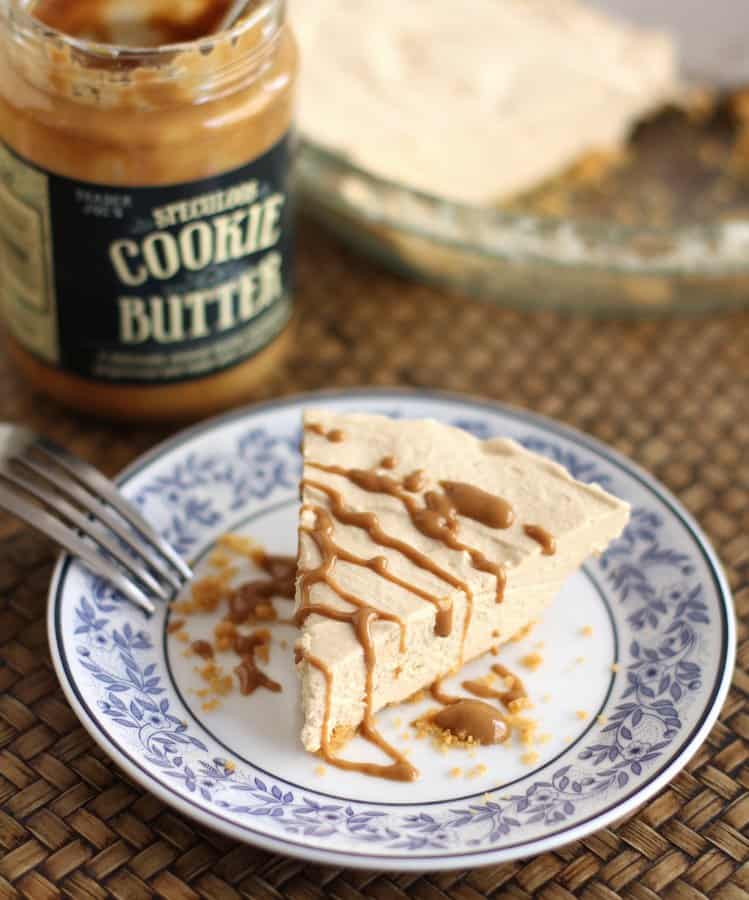 This week, some crazy hot weather inspired me to whip up some No-Bake Speculoos Pie. Sweet Speculoos (Biscoff) spread folded into a light, fluffy no-bake pie. This easy cookie butter pie takes just 20 minutes to make!
My apartment is near a very busy street with six lanes of traffic. It's a typical city spot where the sound of motorbikes roaring past in the morning drowns out most everything and the foot traffic is usually local people headed to and from work. Yesterday I passed a cluster of people who looked like they were on safari. They wore vests, khaki pants loaded with pockets and canvas hats. They were clustered together when I approached, but when I got closer I noticed that one was looking off in the distance through binoculars. Another was holding a book titled "Birds of Thailand". Bird watching in downtown Bangkok? Who knew it was even possible?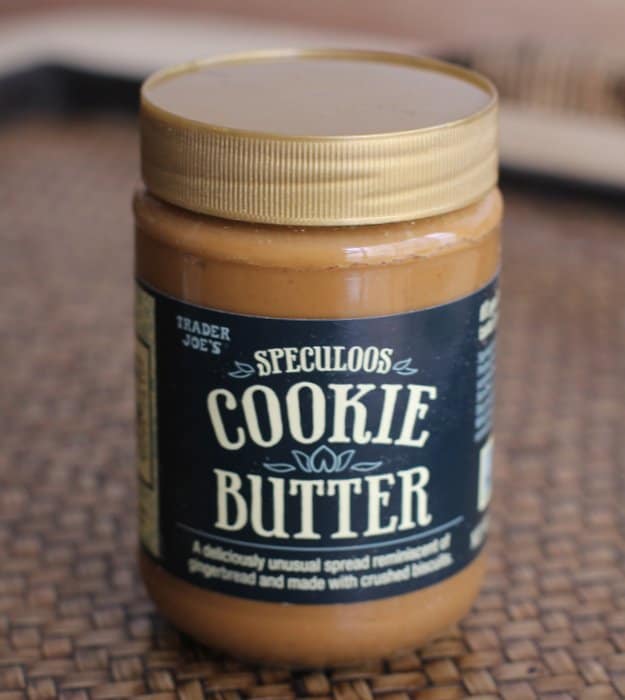 For the sake of the bird watchers, I could only hope that they were headed out of Bangkok for the rest of their exploration of Birds of Thailand. It's so darn hot here this week that I imagine even the birds have fled to cooler regions. This week I was very thankful for workouts in our building's chilly pool, air conditioning on public transportation and recipes that didn't require any element of heat. Fortunately, I had a very fun baking project in mind for this very special treat.
I realize that I am late to the Cookie Butter / Speculoos /Biscoff Spread party. If you, like me, have not yet tried this stuff, I implore you to track some down. It is rich, creamy, concentrated cookie, and so unlike anything I've ever tried. Spiced cookies with the creamy texture of peanut butter. What could be better?
It was a perfect week to make this no-bake pie that comes out of the refrigerator nice and cool. There are many versions of Speculoos Pie aka Cookie Butter Pie floating around, but I tailored this one to be extra simple and not overly sweet. What comes through is the flavor of the cookie butter - just a hint of spice and a nice creaminess.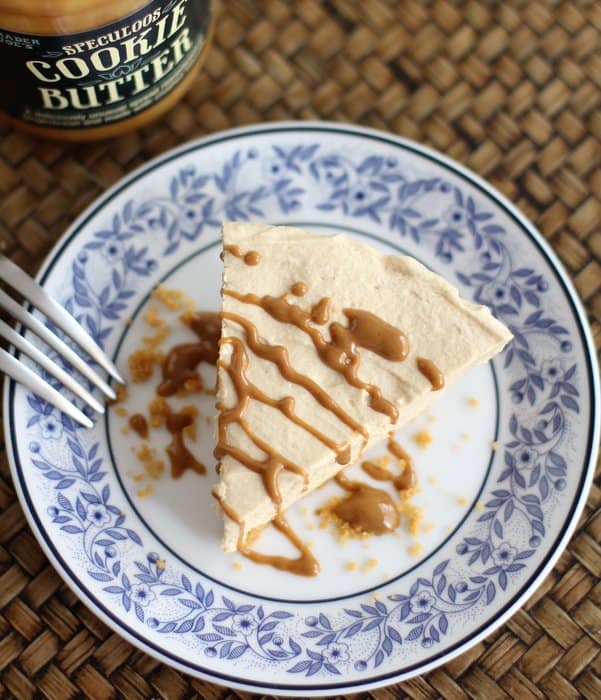 Make this cookie butter pie and enjoy a tasty treat without ever turning on your oven.
More No Bake Recipes
Favorite Tools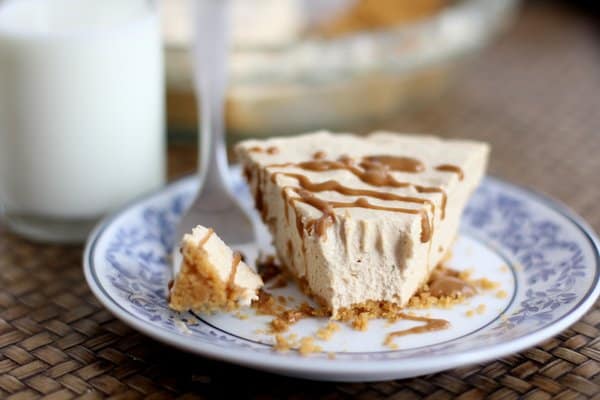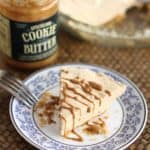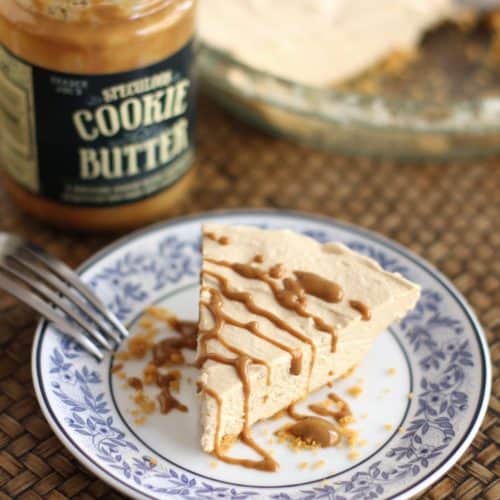 Print Recipe
No-Bake Speculoos Pie (Biscoff Pie)
Sweet Speculoos (Biscoff) spread folded into a light, fluffy no-bake pie. This easy cookie butter pie takes just 20 minutes to make!
Equipment
Food Processor

Stand or Handheld Mixer

Pie Plate
Ingredients
For Crust:
30

Biscoff Cookies

4

tablespoon

melted Unsalted Butter
For Filling:
1

cup

Whipping Cream

1

8 oz package

Cream Cheese, softened to room temperature

1

cup

Cookie Butter, plus a few extra tablespoons for topping

(Biscoff spread or Speculoospasta)

¼

cup

Powdered Sugar

¼

teaspoon

Salt
Instructions
In a food processor, pulse the cookies until very finely ground. Add the melted butter and pulse a few times until evenly combined. Press the cookies into the bottom of a pie pan.

Beat the whipping cream until stiff peaks are formed. Add the softened cream cheese and cookie butter and beat on high just until evenly combined. Add the powdered sugar and salt beat until the filling is smooth. Pour the filling over the crust. Refrigerate until firm, at least 3 hours.

Just before serving, melt the remaining few Tablespoons of cookie butter and drizzle over the top of the pie.
*This post contains affiliate links*