My Most Anticipated Reservation in Bangkok
Published Jun 03, 2012•Updated Mar 15, 2022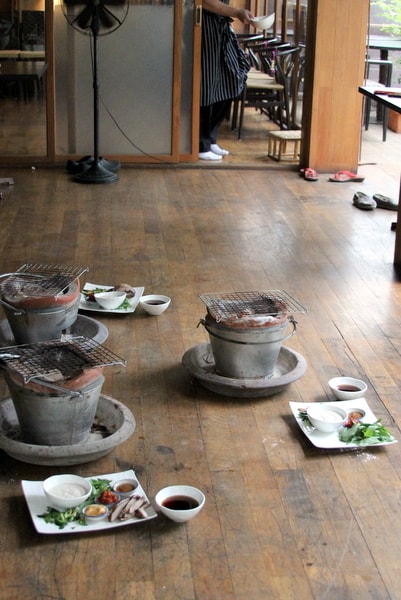 For this Thai food-loving girl, the most sought-after seat in town was not one for dinner on a Saturday night, but for a 9am spot that is offered only once a month – a seat for the cooking class at Bo.lan. People aren't yet lining up to take this class (as far as I can tell, it is advertised only through a small mention on their website), but after my experience last Saturday, I firmly believe they should be.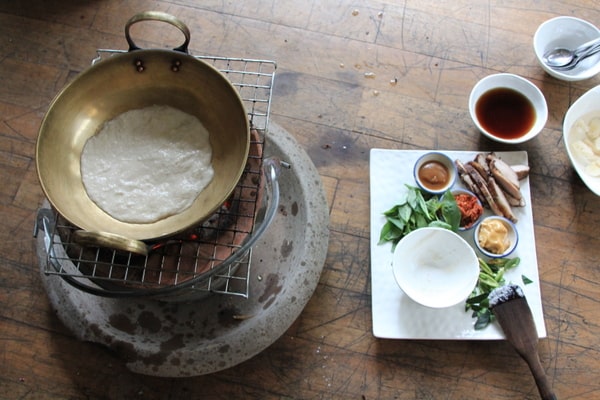 It turned out to be the most original, most informative, and most enjoyable class of all those I've taken in Bangkok (and I've taken quite a few). The setting was unpretentious and casual as a late cancellation made it a class of only two. For Chef Dylan Jones, co-founder and head-chef of Bo.lan, it's a lot of work. Saturday he spent most of his day with the two of us students, cooking away and casually talking with us about the restaurant's efforts to stay true to traditional Thai cooking methods and ingredients.
I mentioned it when I wrote about Bo.lan's Farmers Market a few months back, but this restaurant is helping to fill an important need in Bangkok. It is nearly impossible to get fresh, sustainable, organic ingredients in this country at the moment. I think that the problem is magnified in Bangkok as a result of our ability to get food very cheap, and very fast, on the street. And while the cheap food on the street is delicious, it's impossible to know where the ingredients came from.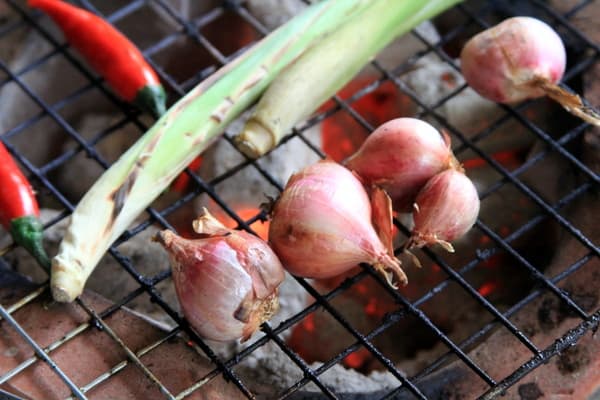 If you've been reading this blog for a bit, you've surely caught on that knowing where my food comes from is important to me. But what I really sat down to share with you this morning was the amazing way we cooked on Saturday.
The first dish was a snackish dessert that was made of a basic dough of flour, coconut milk, sugar and seasoned with a bit of pandanus leaf.
It took on the texture of playdough and we pressed it into little molds.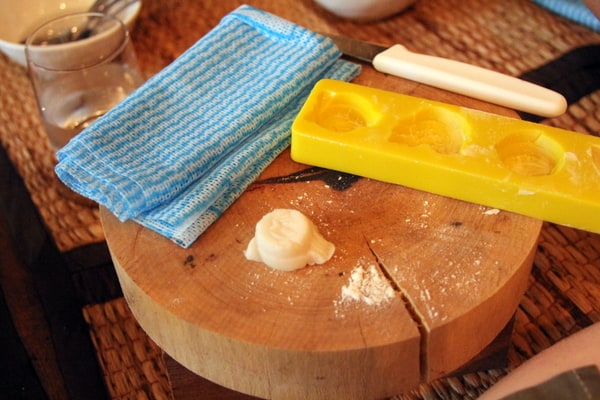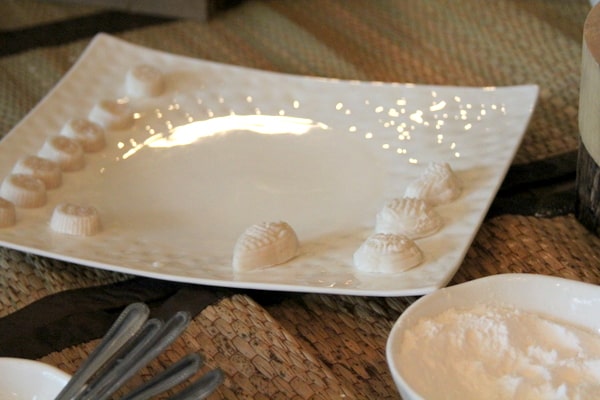 While we chopped vegetables,we peppered Chef Dylan with questions, and sipped on tea. (Since returning from Glenburn, I'm a sucker for a good cup of tea.)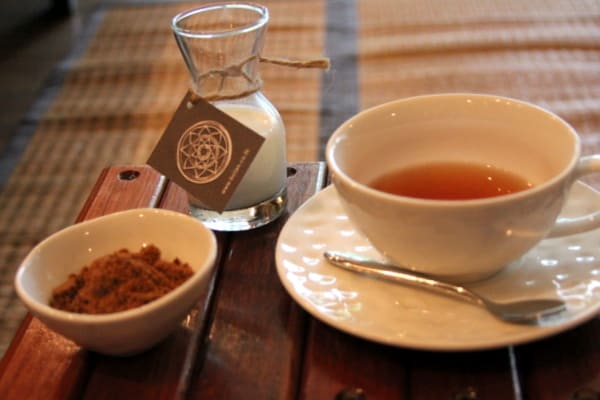 Then it was out to the grills to blacken our vegetables and fish for this earthy, herby soup.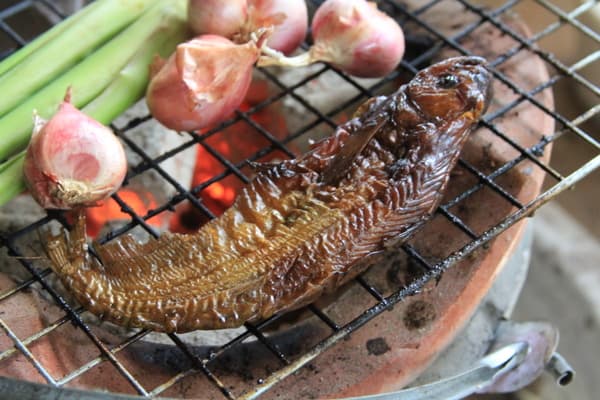 That fish was already cooked, but we gave him a turn on the grill, so that everything got an intense smokey flavor. Just the meat of the fish went directly into the soup, but the rest of it was used for making the rich stock.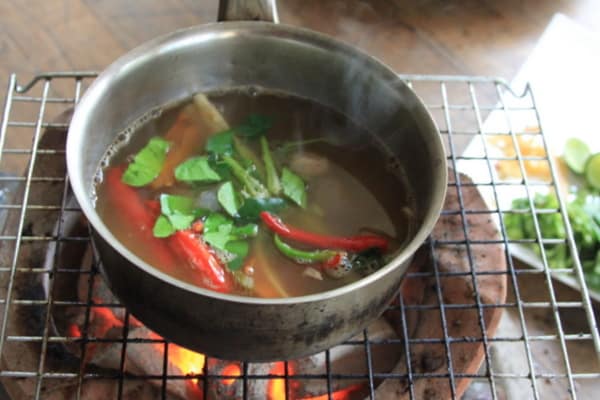 We also made a red curry with grilled pork and green bananas. Those green bananas were amazing. They were a sticky mess to cut up, but after cooking in the curry, the texture was like potato but the flavor had a hint of sweetness.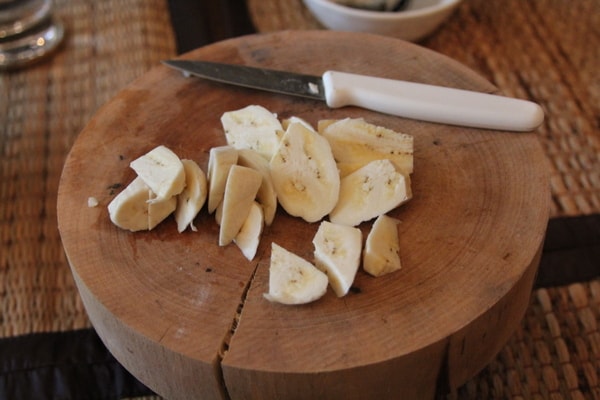 Yum.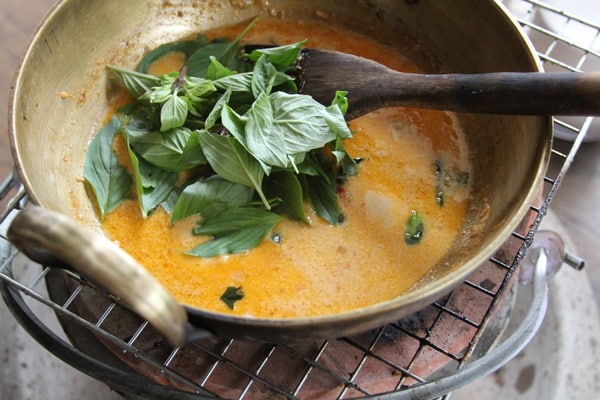 And finally there was a salad, but to call it "a salad" seems to be under-selling it. We first grilled a giant prawn and a mess of eggplants to put in the salad. Then there was a dressing of fresh lime juice, sugar, fish sauce, and ground chili that I was tempted to drink straight from the bowl. We tossed mint leaves and cilantro in the dressing and toped the whole thing with a soft-boiled duck egg with a yoke so bright it looked fake.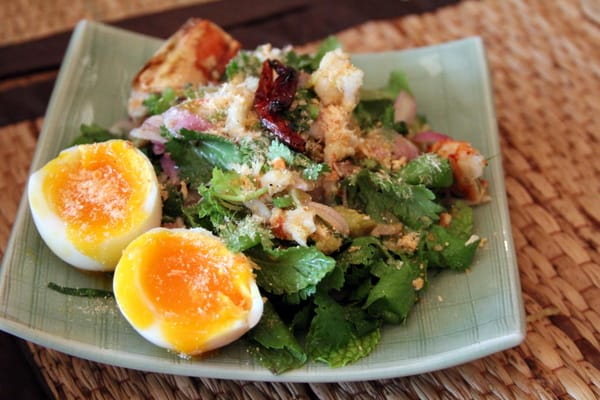 The food was so amazing, but cooking over those hot coals outside had the same effect as cooking over a campfire. The result was infinitely more satisfying than if we had cooked it inside.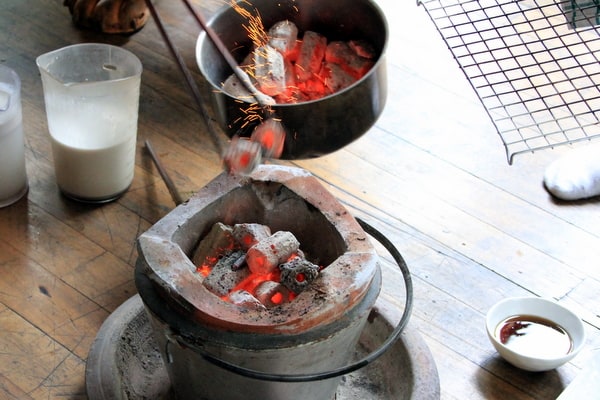 On top of the fantastic food and ingredients we tasted and all that I learned, it was the conclusion to the class that absolutely put the day over the top. The kind ladies assisting with the class packed up everything we made so that we could take it home (Frank and I had it for dinner last Sunday night). And then…they served us lunch at an elegant table, complete with wine pairings. Chef Dylan joined us, and we stretched that lunch until well into the afternoon. For me, the chance to ask him 101 questions about the job of being a professional chef, starting a restaurant in Bangkok, and what it was like to learn to cook traditional Thai food as farang (a foreigner), was priceless.
It was a fantastic class. If you happen to be in Bangkok while they are offering one, I recommend making a reservation of your own.