Good morning from Kansas City where we're all a bit bleary eyed this morning thanks to a late night home team World Series win! It was a big weekend here what with our first Halloween back in the United States and many a baseball game to be watched. Molly and Clara, newly minted 18-month-olds were oblivious to the baseball but very quickly caught on to the sugar-induced joy that is trick-or-treating.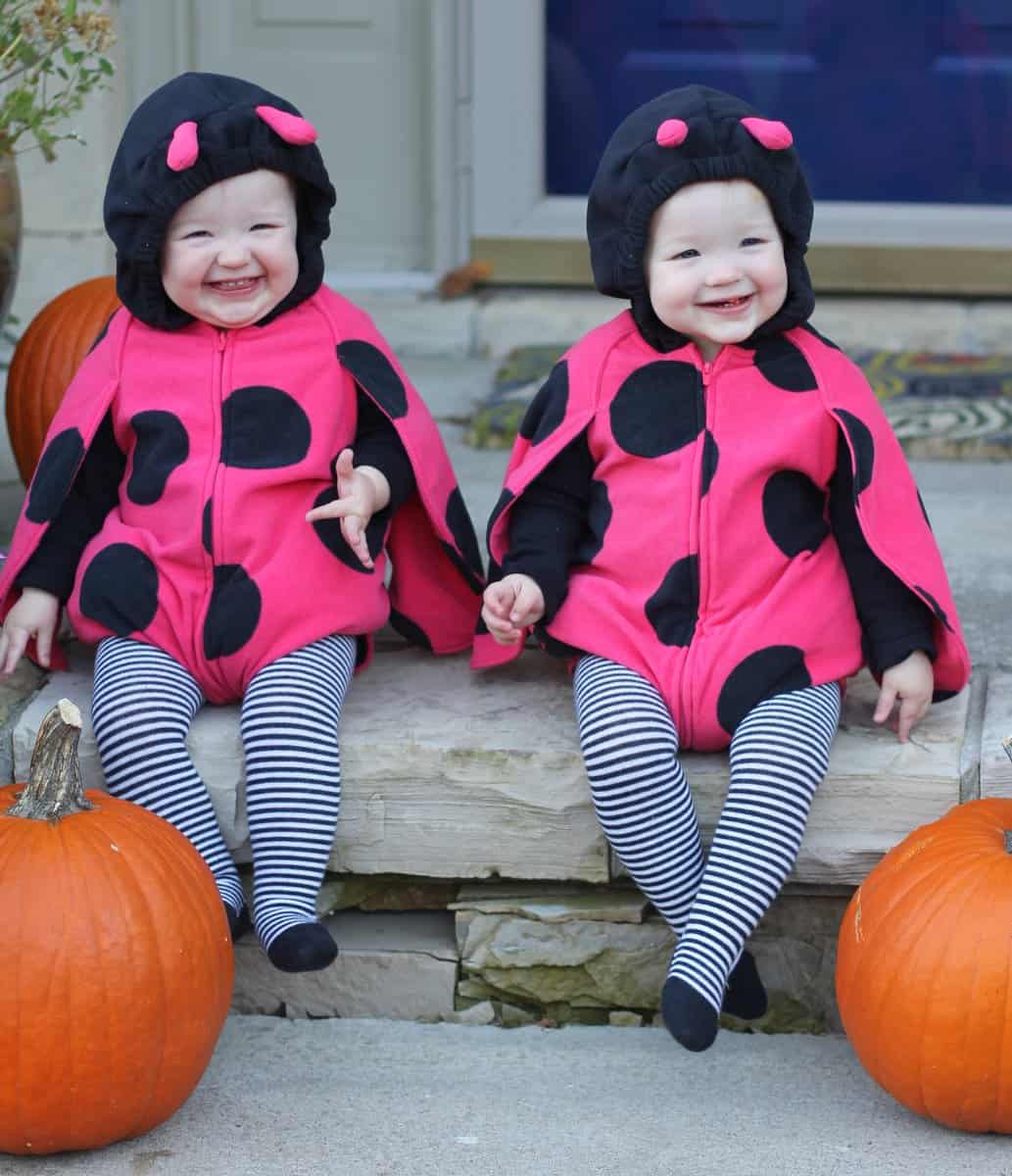 (Clara is on the left, Molly on the right)
So much has happened in the months since I last wrote an update about our sweet twin girls. As everyone warned, including so many of you friends out there, the milestones are coming fast and furious. Every day they learn something new and we're getting to that stage of parenthood where we have to spell words when they're around.
Should we let them have a c-o-0-k-i-e for s-n-a-c-k?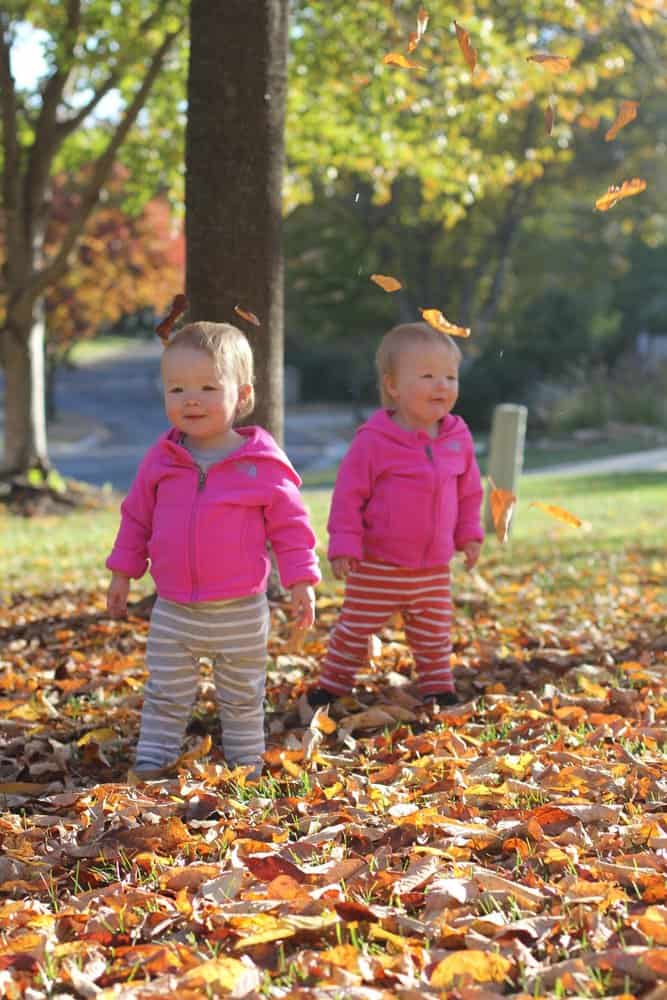 The biggest milestone of all, and one that I was so excited to welcome was walking. It is a blast to have two little walkers around. They are so happy with their new mobility and in the span of a week went from crawling to running. Every once in a while Clara will crawl around to be silly, in her goofy, mischievous way, but otherwise everything is on foot these days. As parents of twins, it makes things much easier when Frank or I are on are own. It's possible to walk with them into our gym's child care or make a quick trip from the car into the grocery store without pulling the giant stroller out of the trunk.
Fall has been a fun season for all of us with these two highly energetic girls. Most days they are moving in opposite directions which keeps Frank and I on our toes. They love to be outside and it is a battle every day to get them from the car in the garage door as they would much rather run around in they yard or jump in driveway puddles or sprint through the crunchy leaves.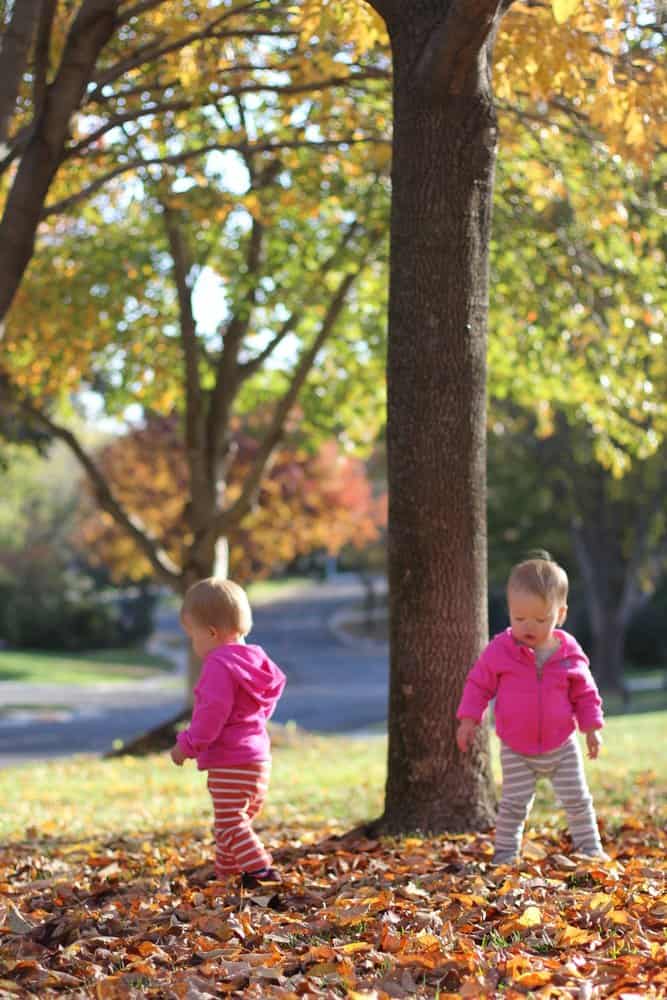 Although they are so identical that few people can consistently tell them apart, they continue to distinguish themselves as uniquely wonderful people. Molly is the most loving of kids. She hugs stuffed animals and baby dolls so sweetly and rarely passes up a chance to give Frank and I hugs which she does while patting us on the back with both hands. Molly is a better eater than most any toddler I've encountered and will eat nearly anything we put in front of her. She still loves to do "hip hip hooray" (a trick that their nanny taught them in Bangkok) and will throw her hands up in the air with abandon when we say it. She is learning words a mile a minute and her favorites are "baby," "wawa" (water), "Bap" (the name she gave the monkey she sleeps with), "beep beep" (for car), "kitty," "apple," and "pap" (for pumpkin, which got a lot of play this week).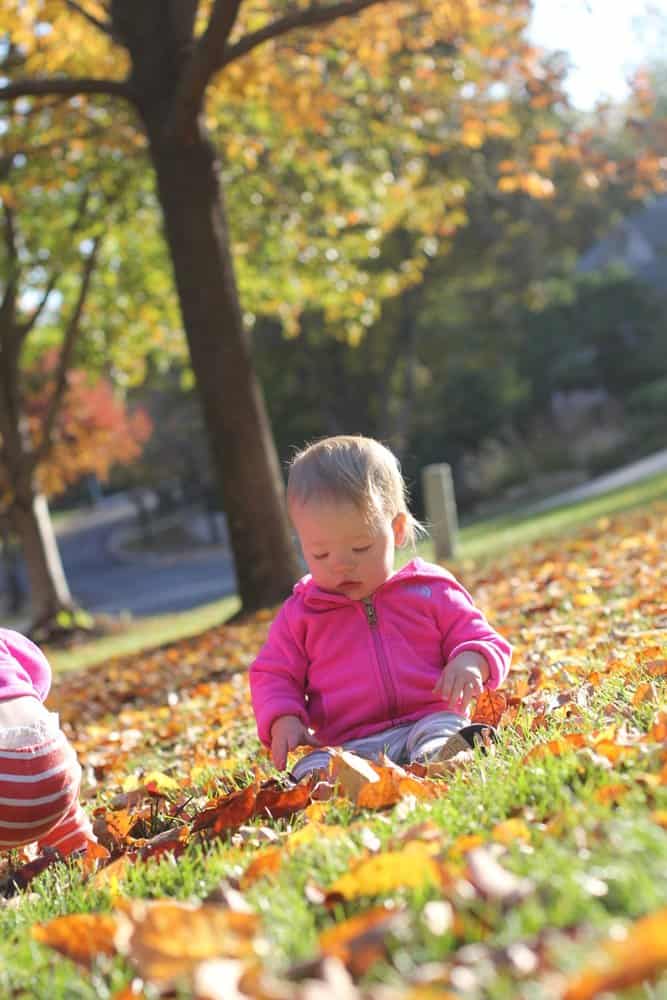 Clara is the ringleader of mischief. She loves a good game, and plays peek-a-boo with people sitting behind us in church or across a restaurant at dinner. She'll run and hide behind the car as soon as we get outside. Clara doesn't like to miss out on a moment of fun, and tends to wake up early from her naps these days and chatter to Molly until both are awake and giggling. Clara's current favorite words are "Elmo," "uppie" (for up), "Monnie" (this is her brand new way to call Molly!), "cheese," "dog" (which she says with a Southern accent, "dawg"), and "pretty" (her word for barrette).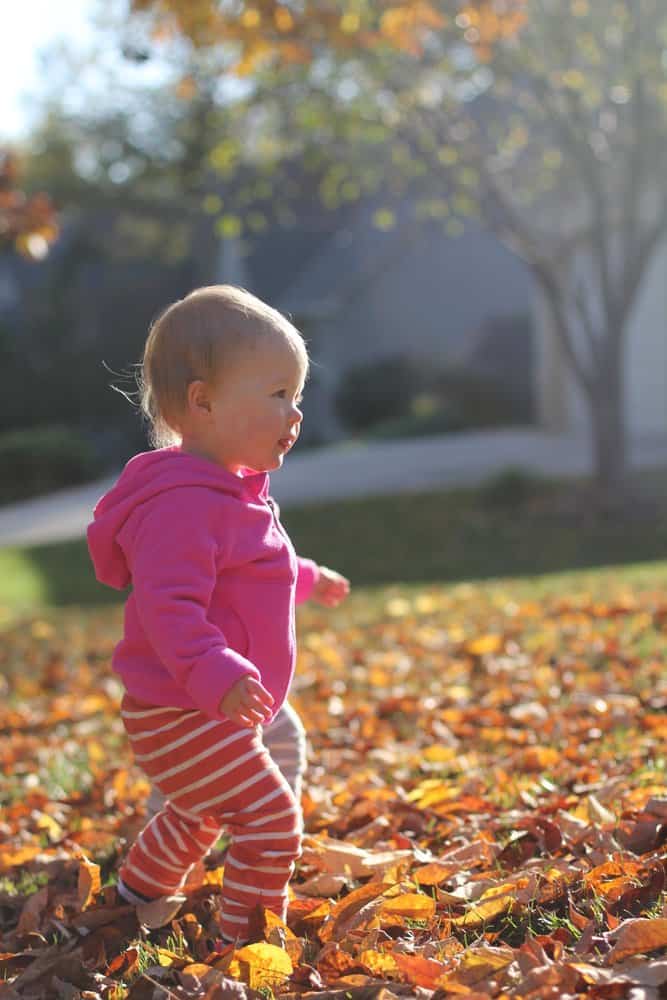 I can see so many new things coming in the next few months, including the use of the word "no" (yikes...it's definitely coming), the ability to play more complex games, speak in full sentences, and maybe even start to lend those little hands in the kitchen! They are intensely curious and look up at older kids with wonder, so it has been great to have them around older kids of our friends. For Frank and I, it's safe to say that this parenting gig continues to get more and more fun. Halloween this weekend really did have an entirely new meaning since we get to see it through Molly and Clara's eyes. It makes me realize how much more fun we have in store with all the holidays in the coming months!
Hope you had a fun weekend full of laughs, crazy costumes, and a few sweet treats!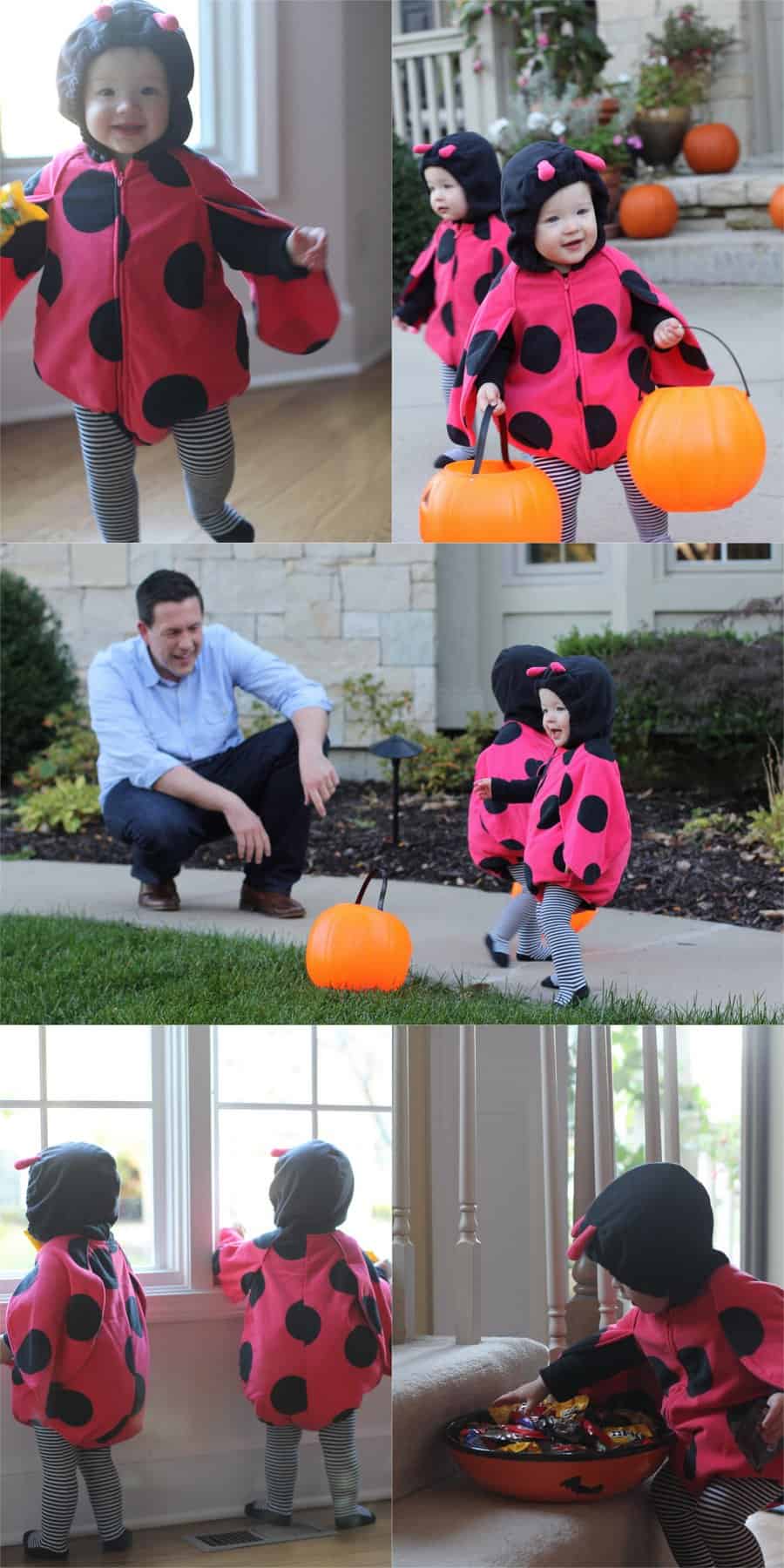 For More Updates on Molly and Clara: