Looking Back on 2011
Published Jan 05, 2012•Updated Nov 08, 2023
I wasn't planning on doing a "favorites" post for 2011, but a few things changed my mind this week. First, I have had great fun seeing the favorites posts on the food blogs I follow. I've been bookmarking up a storm with reminders of great things to cook in the new year. It made me want to give the recipes on my own blog a little love. The second reason, and by far the most humbling is that there are so many of you who have just recently dropped by and started following this blog. I am incredibly grateful to those (nearly 300!) of you who "follow" the blog, and to all of you who just stop in from time to time to say hello. This has been a fantastically rewarding year. I have learned so much about myself and, of course, about food. Thank you for your support – looking forward to a delicious 2012!
And now…the food! If I had to choose…the following are some of my very favorite recipes from the past year. (Click the title or the image to go right to the recipe.)
If you have not tried making your own bagels yet, but have any interest in giving it a shot, I highly recommend it. I began because it was so difficult to get a good bagel in Bangkok, but now I suspect that I prefer these bagels to many of those that I'll be able to buy when we return to the U.S. I've made this recipe many times since writing about it here, and I'm always blown away by the bagels that result.
This is an old favorite, but I had to include it. A favorite of mine (and Frank's) for years, I swear it is the best granola I've ever had.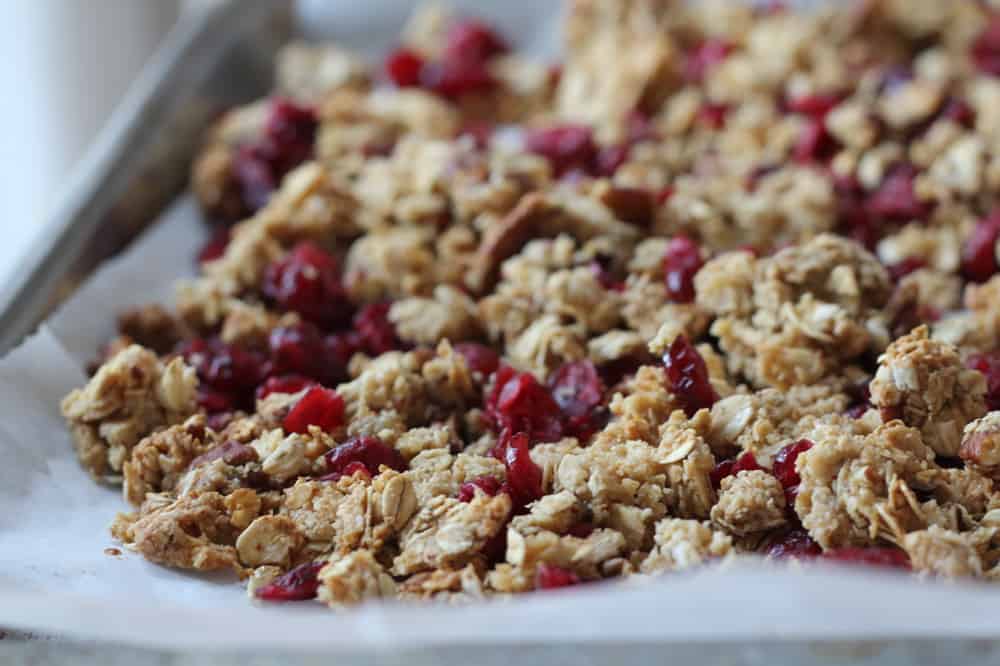 No-Knead Pumpkin Rolls with Brown Sugar Glaze
A recent favorite breakfast treat, these are thoroughly indulgent with tons of those beautiful spices that go so well with pumpkin. The rolls are tender and moist once baked, and the best part is that there's not a bit of kneading involved. Mix it up, let it rise, roll it out. Make these this weekend – you'll be glad you did.
Pan Roasted Salmon and Bread Salad
This really is one of my favorite one-dish dinner recipes of all time. The combination of salty capers, sweet roasted tomatoes, and fresh lemon slices is hard to beat, but over toasty pieces of ciabatta and salmon? This will please any dinner crowd.
I've heard from so many of you out there that you thought this Thai take-out favorite would be far more difficult to make than it actually is! Pad See Ew remains one of my favorite Thai dishes, even after over a year in Bangkok. With some noodles and a couple of ingredients that you may already have in your pantry, this dish takes 10 minutes or less to make. Don't be thrown by the fresh noodles – I include a method for making Pad See Ew using dry, thin noodles – in fact locals in Bangkok often order it that way!
Honey-Lime Quinoa with Avocado
This is a recurring side dish and lunch feature in our house, and made it to the dinner table the first time for one big reason – I love every darn ingredient in it. Creamy avocados, crunchy toasted almonds, and a sweet-tart vinaigrette that the quinoa absorbs and amplifies. Each element is great on its own, but together in this dish, they really shine.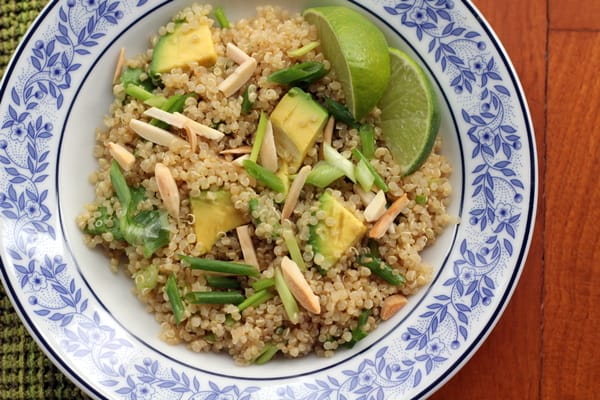 Every time I make this recipe, I am amazed at just how much I love these little chickpeas. I make an enormous batch because I can't resist munching on them, even when they are still piping hot out of the oven. They are great thrown into salads or alongside roasted vegetables for lunch. They make a fantastic simple dinner too with big dollops of plain yogurt and a really simple sauté of chopped tomatoes with gram masala mixed in.
I love dishes that play up Thai flavors in a familiar Western way, and this red lentil soup may be my favorite example of that mix. It looks simple on the surface, but behind that creamy, sunset-orange exterior, it holds a burst of the flavors I love most about this cuisine.
One bite of this particular ice cream was all I needed to be certain that the investment in an ice cream maker was worth every penny (and every inch it takes up in my tiny kitchen). Salty Caramel Ice Cream takes a bit of planning the first time around, but is so fantastically creamy with just the right balance of salty and sweet that I'm always ready to run back into the kitchen and make another batch once it's gone.
If you're looking for something that is say, a little less time intensive than Salty Caramel Ice Cream, this is the dessert for you (and for me – please send me a square or two). All the great things about campfire s'mores…without the smoke or mosquitos.
Thank you for the chance to look back on a year of cooking and fun (and for giving me the chance to multi-task next week's dinner plan in the process).
I'll be back this weekend with a cake that has a vegetable in the batter. I bet you'll be as surprised as I was by what vegetable it is!