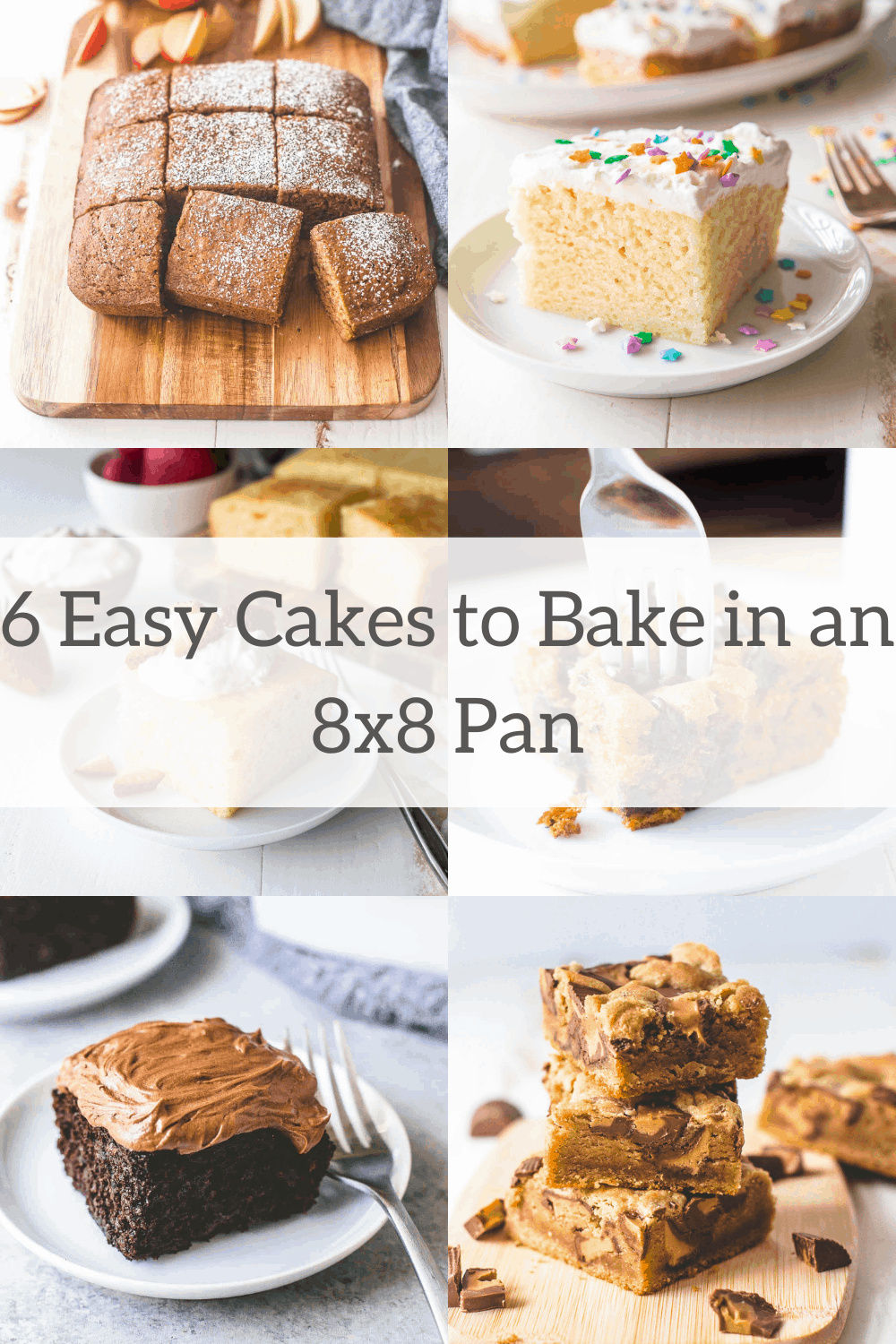 Happy Thursday friends! It's been a crazy week over here of virtual learning, remote working, and dealing with all the ongoing weirdness of 2020. I'm starting to test all of my Thanksgiving recipes for the site, so it's been weirdly festive too. It smells like stuffing and sweet potato casserole in the house, and I've got several turkeys coming later this week.
Thanksgiving in September? That's life over here.
And what could go better with a festive off-season holiday meal? Cake of course! The cakes I make most often are those that bake in an 8×8 cake. It means there is plenty for our family to eat after a meal or two (or share with a guest for dinner), but we don't end up eating cake for days. These cakes are all easy to bake with kids, and are the sort of cakes I turn to again and again for small family celebrations. I made Vanilla Snack Cake for June's 2nd birthday this year. And baked the One Bowl Chocolate Cake several times in the past few weeks just to have as a treat after dinner.
If you need frosting for these cakes, try these frosting recipes that are sized just right for an 8×8 cake: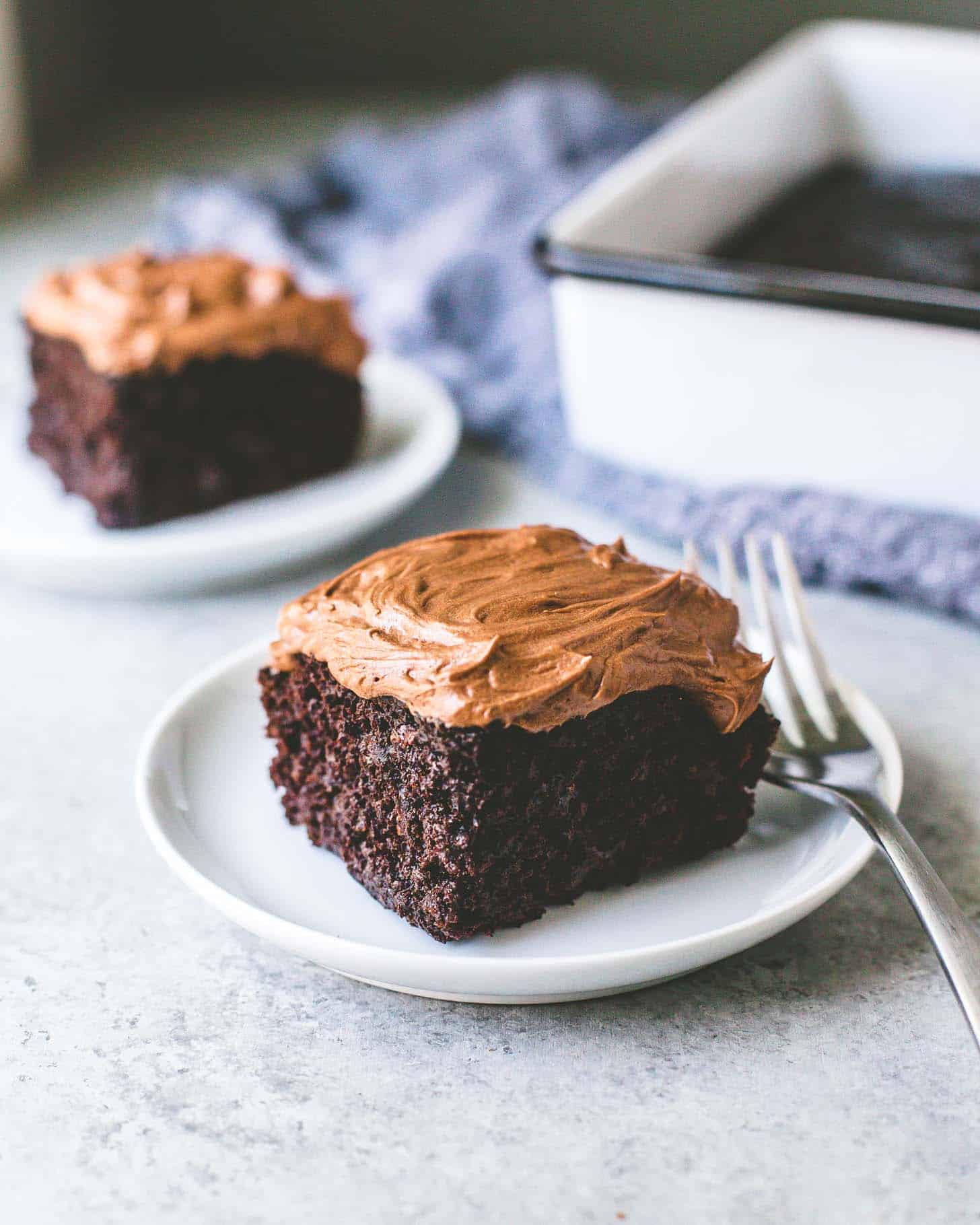 This super simple chocolate cake is made in only one bowl. No mixer needed. The result is an 8×8 cake that is rich, moist, and even better a day or two after baking. I love to stir mini chocolate chips into the batter – they melt right in and give it big chocolate flavor. This is the perfect cake to make if you are out of eggs. This cake doesn't require eggs or milk!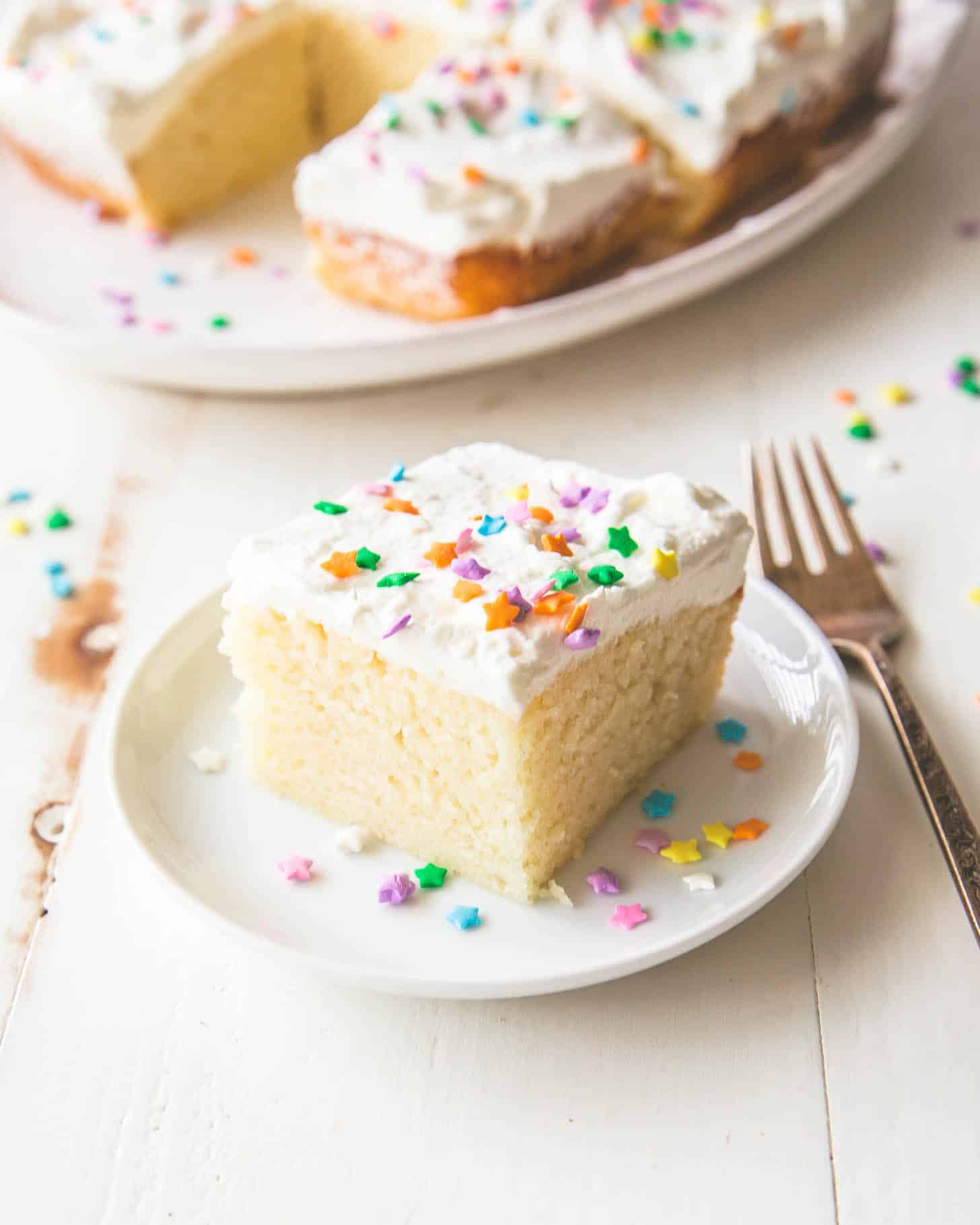 This Easy Vanilla Snack Cake makes a celebration possible any day of the week with just a little bit of effort! This is a no-mixer-required cake that is baked in an 8×8 pan and comes out tender and soft. We often stir sprinkles right into the batter for a Funfetti version.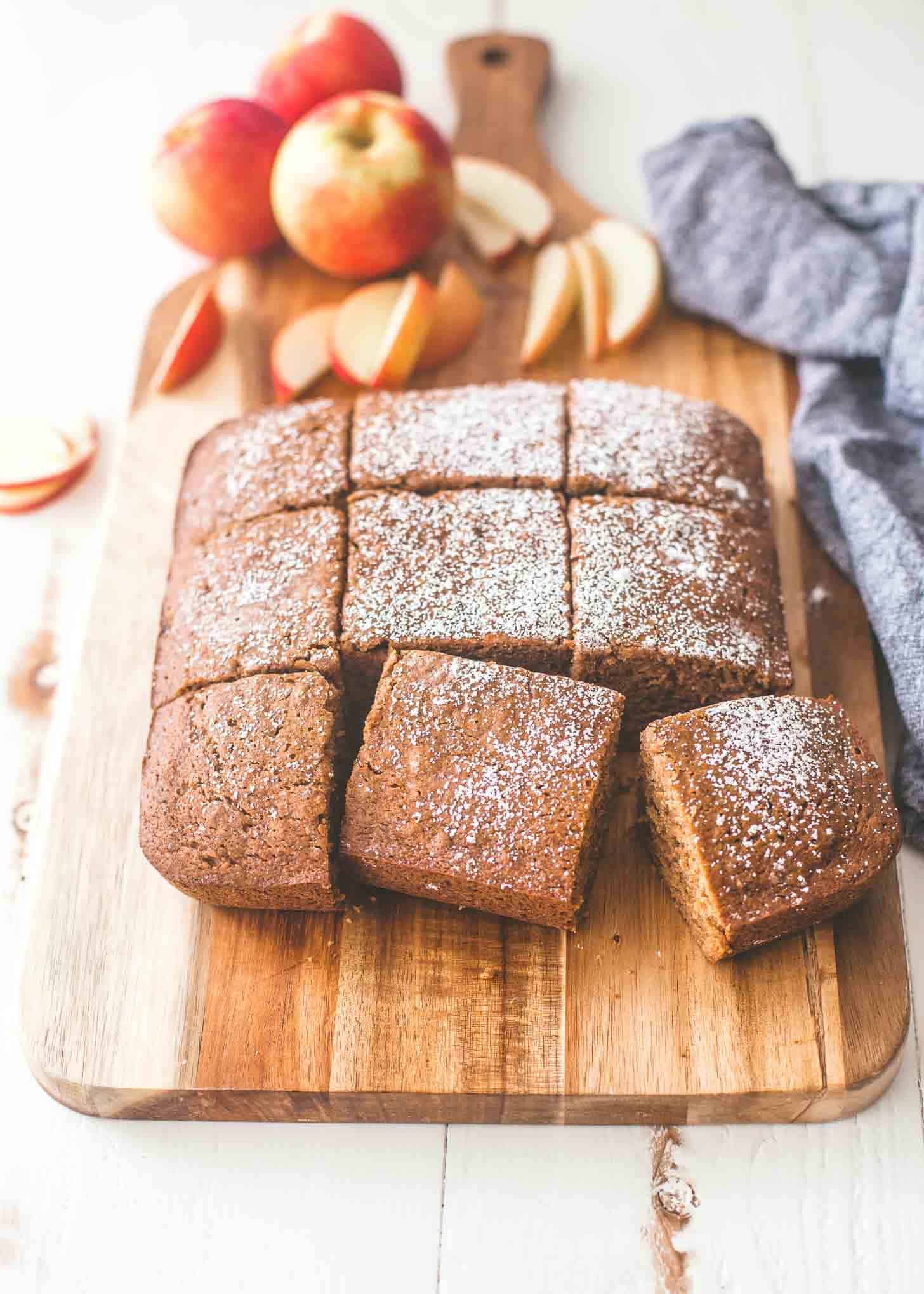 Feels like fall! Applesauce and a small amount of oil make this a tender, moist cake. No mixer required for this one either. On its own or with a light dusting of powdered sugar, Applesauce Cake makes a great addition to a breakfast or brunch spread. Add some vanilla frosting, and it's a dessert that's easy enough for a weeknight.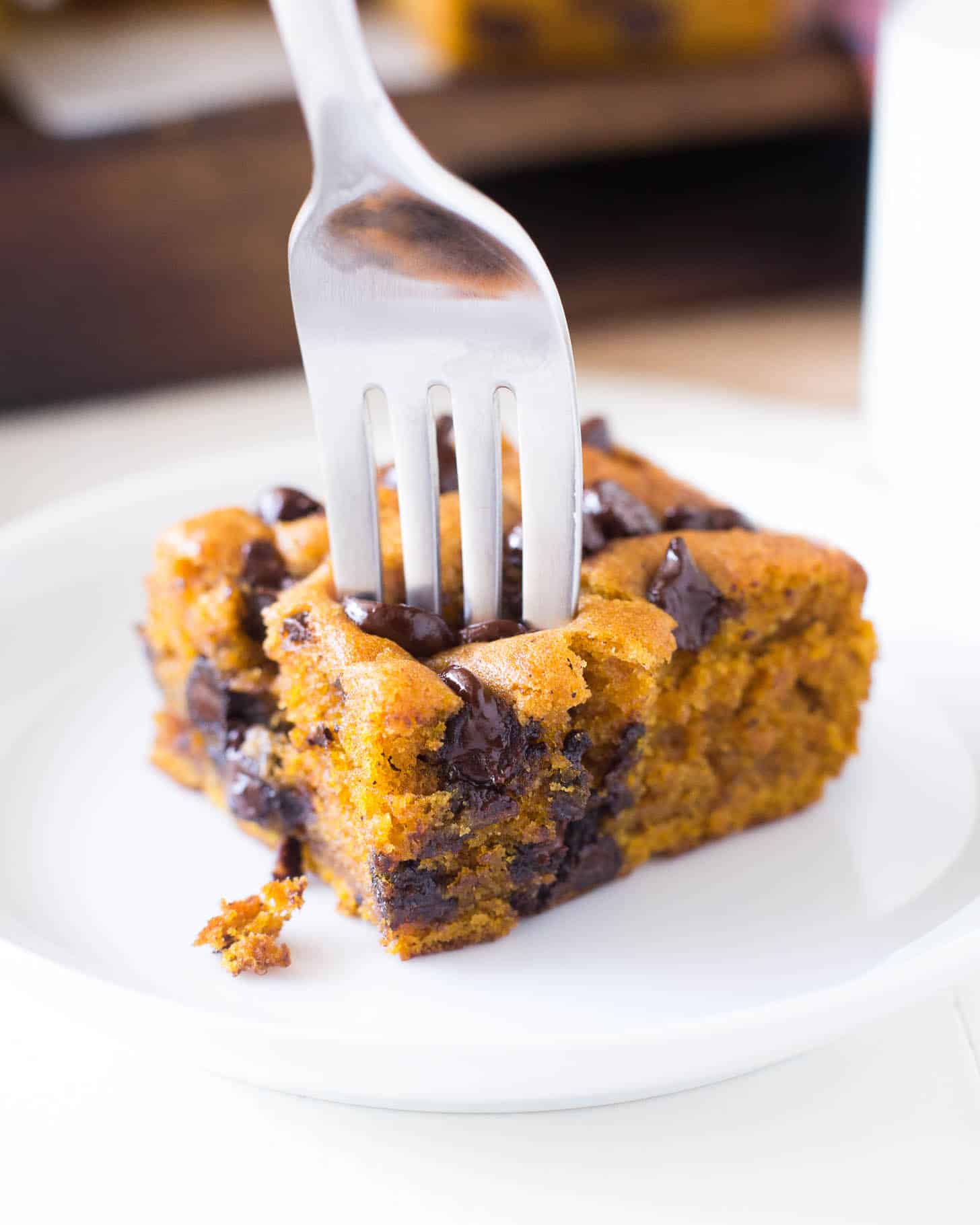 This super soft pumpkin snack cake has a hint of pumpkin pie spice with chocolate chips in every bite. We call it snack cake because it's not super sweet – just sweet enough to justify a slice with a late afternoon cup of tea.
Semolina Yogurt Cake is made with semolina flour and yogurt and comes together in just one bowl – no mixer required. A simple syrup poured over the top keeps the cake moist for days after baking.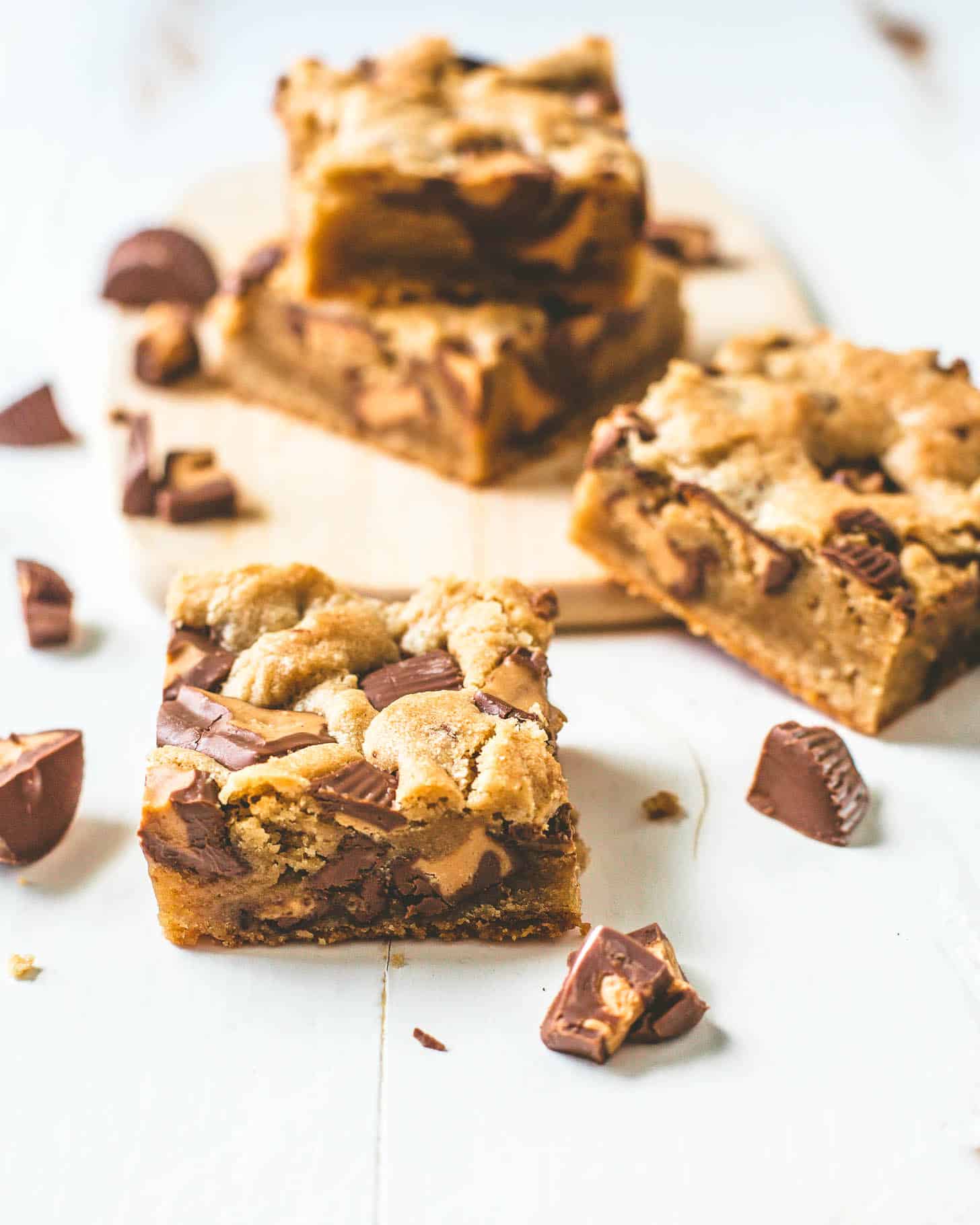 Okay, okay, so this one isn't technically a cake, but if you are looking for another treat to bake in an 8×8 pan, this one deserves a mention. My six-year-olds just saw this picture and asked if I could make them again this week. These bars are soft, rich, and absolutely packed with peanut butter cups.
Fall is here! Happy Baking!