6 Quick and Easy Snacking Cakes To Make Tonight
Published Sep 17, 2020•Updated Oct 24, 2023
Looking for a quick and easy baking project to serve after school, enjoy after dinner, or just for fun? Snacking cakes are the answer! Made with just a few ingredients, with no mixer needed, and baked in an 8-inch square or round pan, these are the perfect cakes for any day of the week.
Snacking cakes are the name of the game for busy home cooks who love a quick baking project (*raising my hand*). These are the best sort of cakes that requires minimal effort to mix up after school or pop in the oven while eating dinner. Want to bake one today? We've got you covered with chocolate, vanilla, applesauce, pumpkin, and peanut butter versions!
What Is a Snacking Cake?
Snacking cakes are the simplest of cakes that are baked in an 8-inch square or round cake pan. They are mixed up in a bowl or two, don't require a mixer, use pantry staples, and need little more than a dusting of powdered sugar to finish (though frosting is always welcome). They aren't overly sweet, making them perfect to have with a mug of coffee or tea, as an afternoon pick-me-up, or as an easy dessert.
I created my first snacking cake recipe back in 2013 it's been updated since) and rarely make any other type of cake. This category of baking has really had a moment, and Yossy Arefi even published a cookbook on the subject. It's a great cookbook too!
See below for a snacking cake to serve every taste!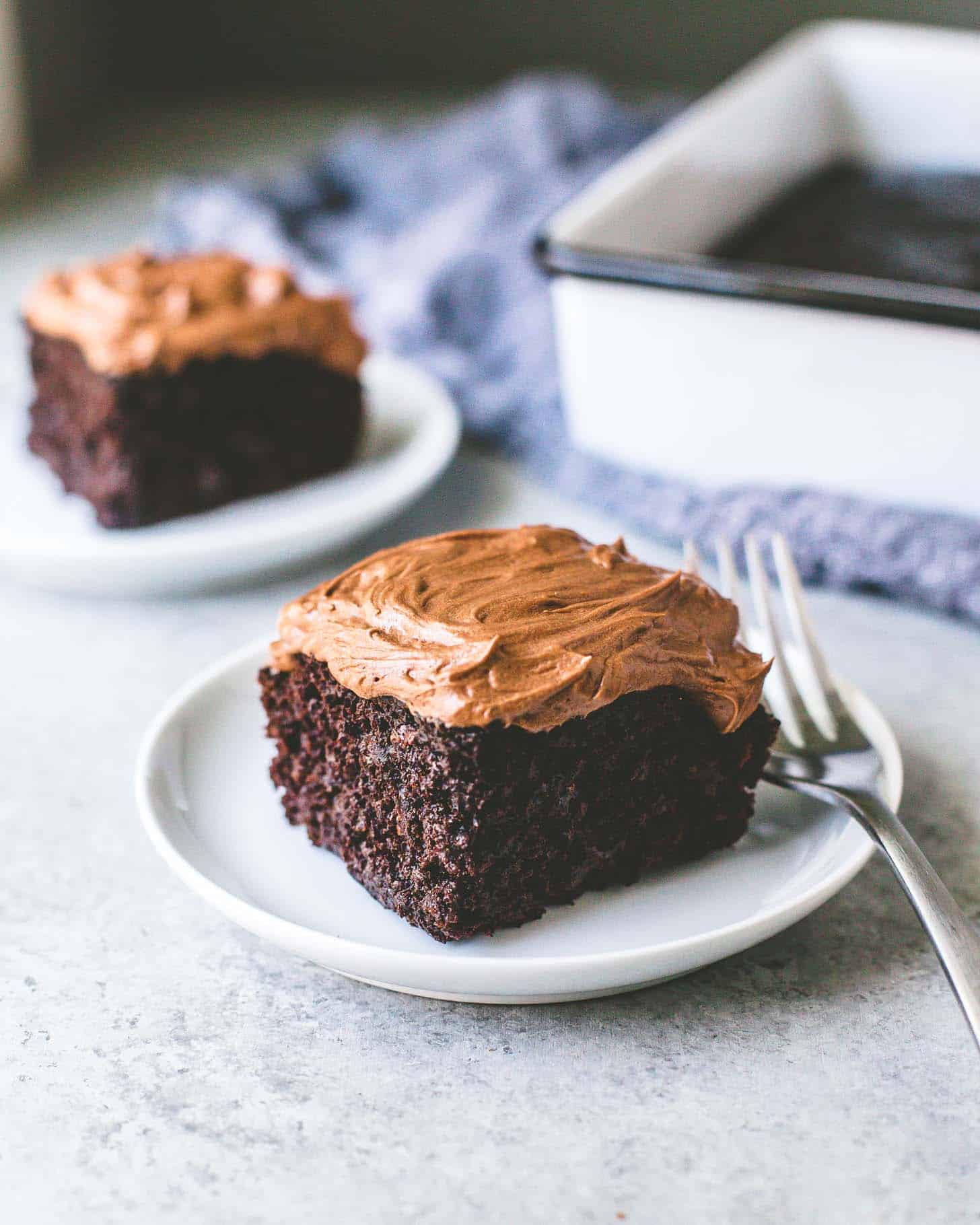 This super simple chocolate cake is a one bowl cake. It's dairy-free and the result is rich, moist, and even better a day or two after baking. I love to stir mini chocolate chips into the batter – they melt right in and give it big chocolate flavor.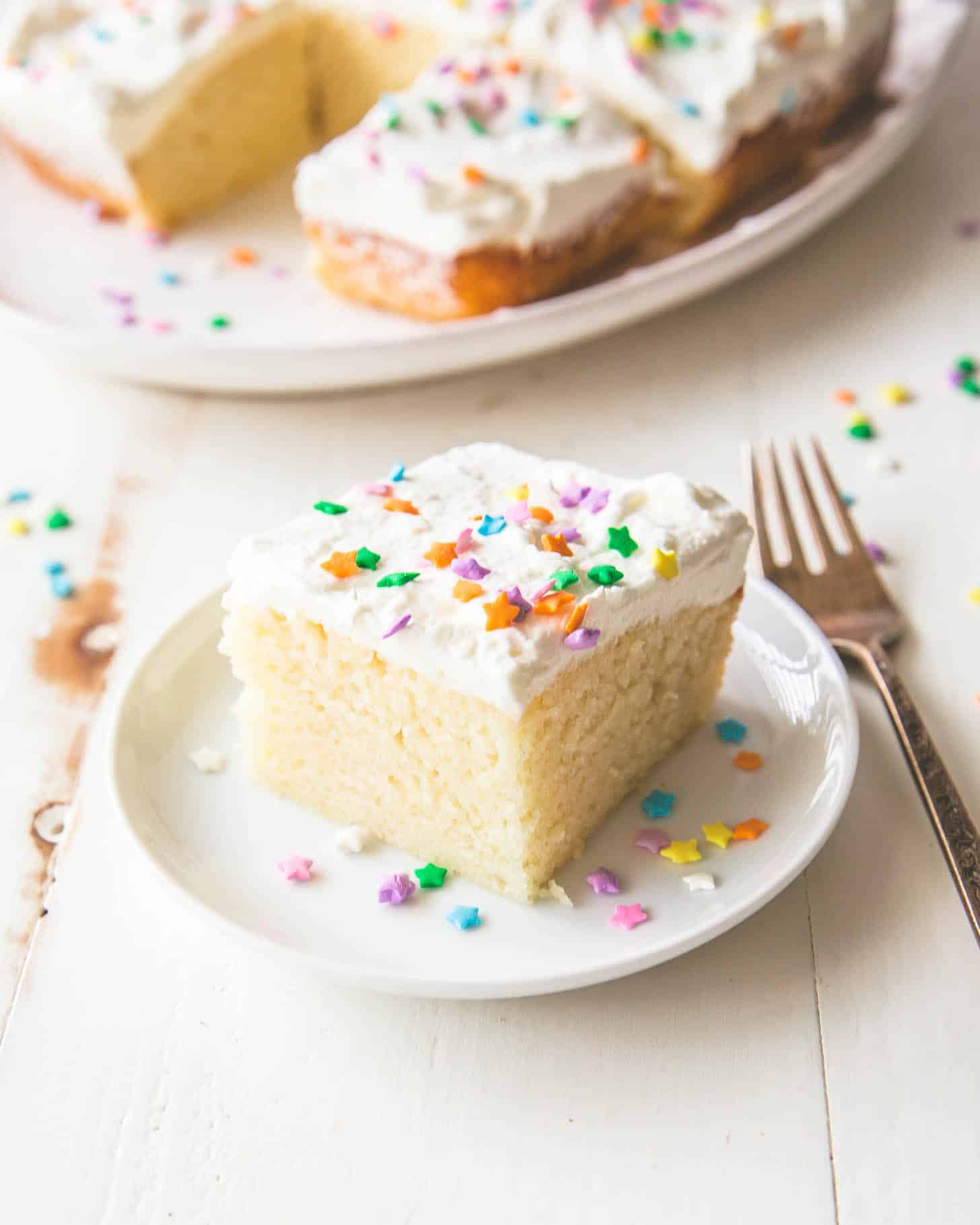 This Easy Vanilla Snack Cake makes a celebration possible any day of the week with just a little bit of effort! This is a not-too-sweet cake that comes out tender and soft. We often stir sprinkles right into the batter for a Funfetti version.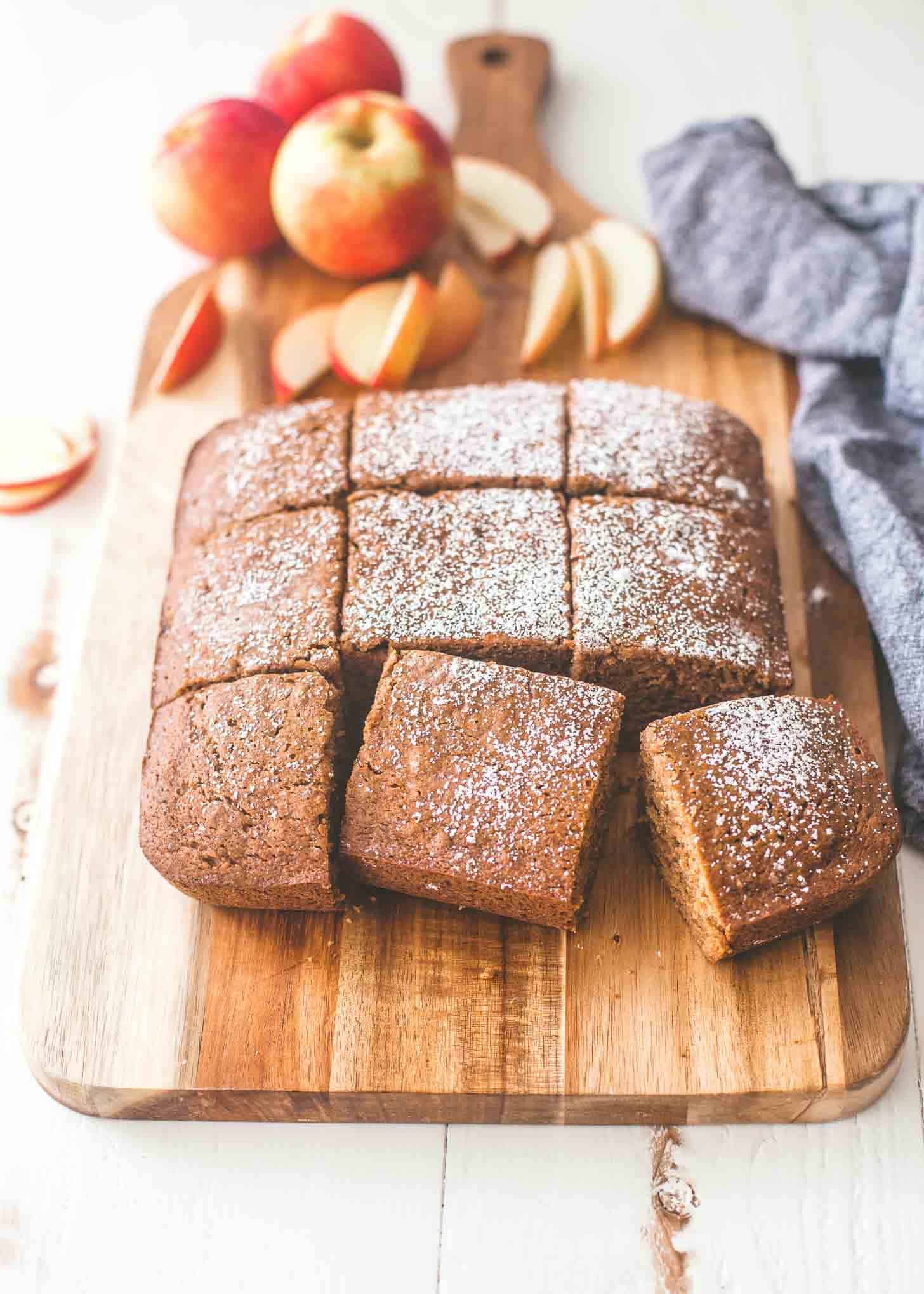 Feels like fall! Applesauce and a small amount of oil make this a tender, moist cake. On its own or with a light dusting of powdered sugar, Applesauce Cake makes a great addition to a breakfast or brunch spread. Add vanilla frosting, and it's a dessert that's easy enough for a weeknight.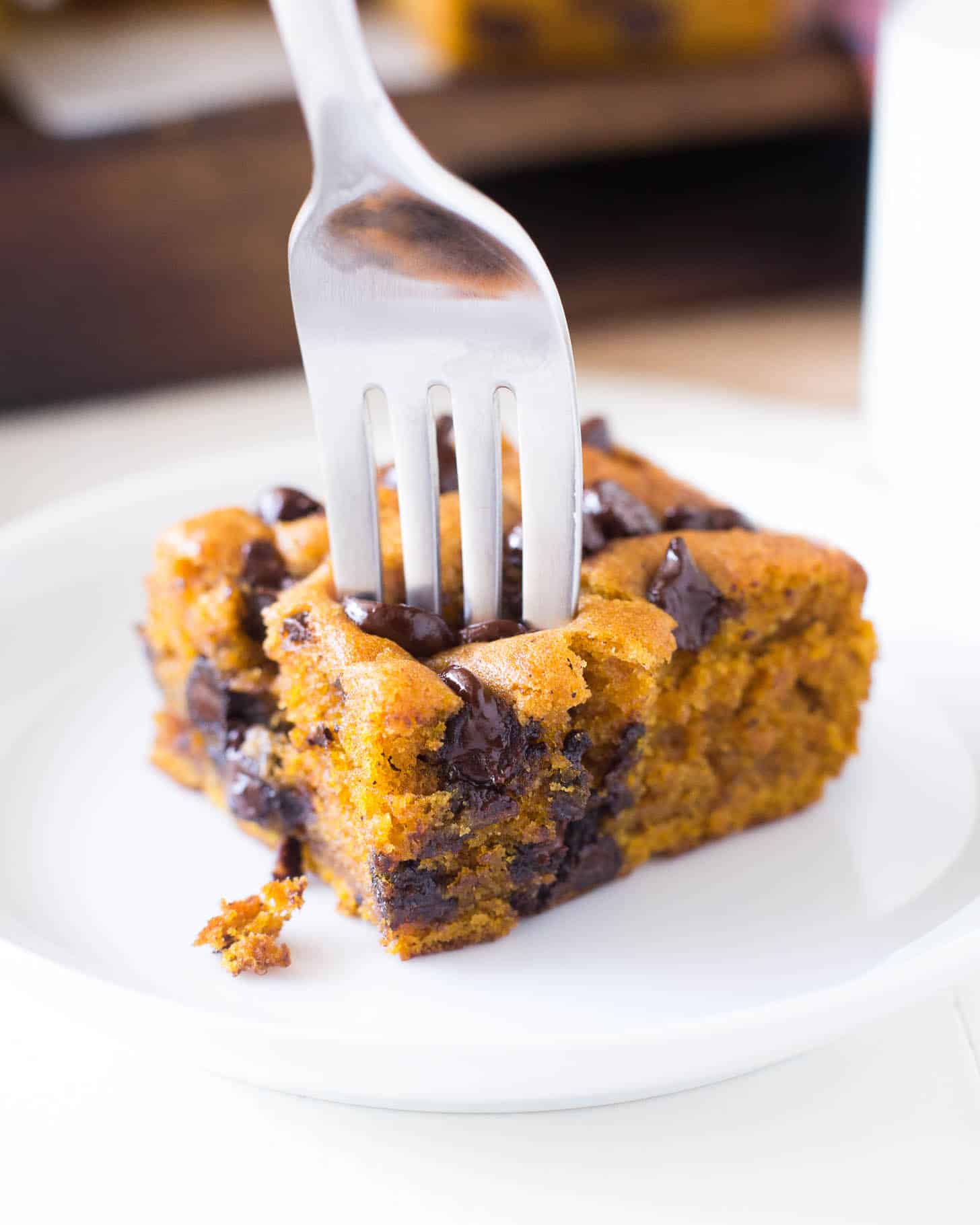 This super soft pumpkin snack cake has a hint of pumpkin pie spice with chocolate chips in every bite. Chocolate chips make it sweet enough for dessert but it is light enough to enjoy with a late afternoon cup of tea.
Semolina Yogurt Cake is made with semolina flour and yogurt and is a one bowl cake. A simple syrup poured over the top keeps the cake moist for days after baking.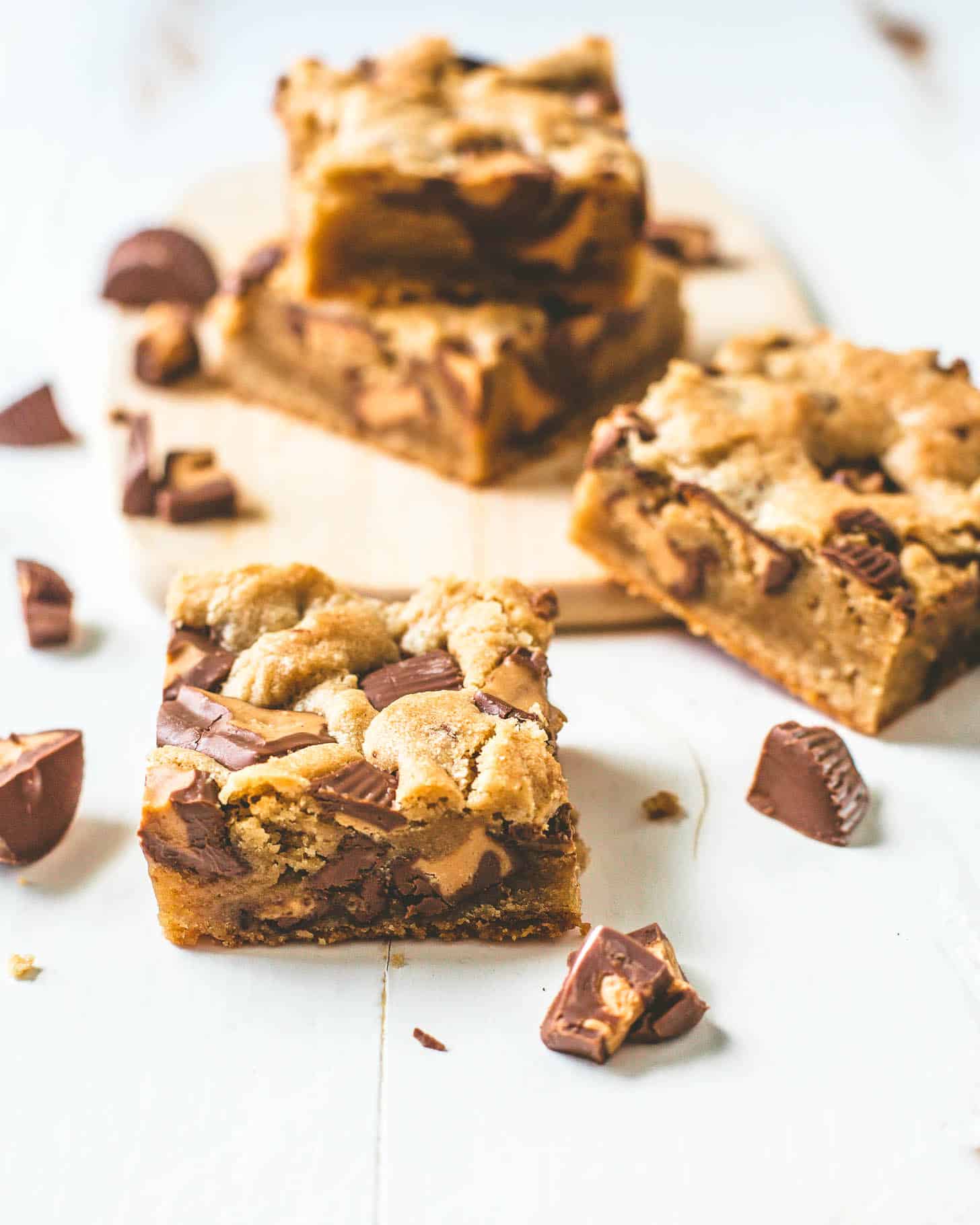 Okay, okay, so this one isn't technically a cake, but if you are looking for another treat to bake in an 8×8 pan, this one deserves a mention. My six-year-olds just saw this picture and asked if I could make them again this week. These bars are soft, rich, and absolutely packed with peanut butter cups.
Frosting to Serve with Snacking Cakes