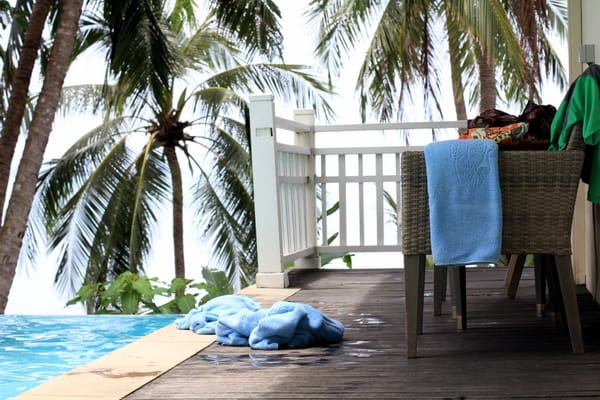 It was our second trip to the beach this summer. It was also the second trip during which we dodged rain showers. But if there is one thing I've learned over the past few months about the beaches of Thailand in the off season, it's that a great swimming pool makes it easy to overlook less than ideal weather. Even in the rain, we sat around the little plunge pool connected to our 2 bedroom villa at Cape Panwa Hotel on Phuket.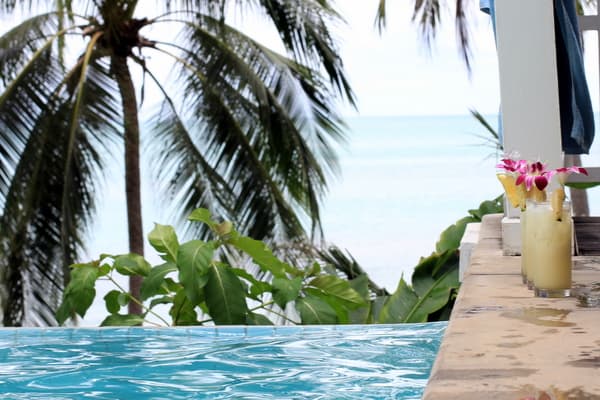 I loved the view from that pool...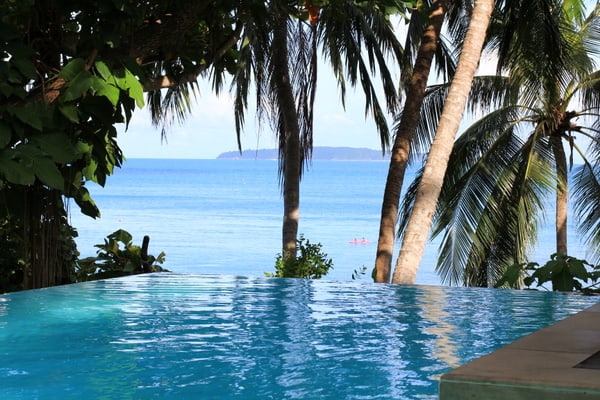 Our friend from JMU, Alyssa was here all week, and brought her friend Amy along for the trip. We had so much fun with the two of them, especially once we got down to Phuket and settled in for three nights in "Villa 6" right on the beach.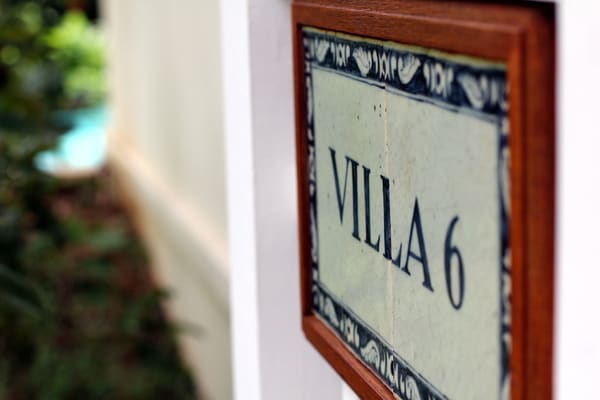 I loved the villas. It was hard to get a good picture of ours, but here was the neighboring one.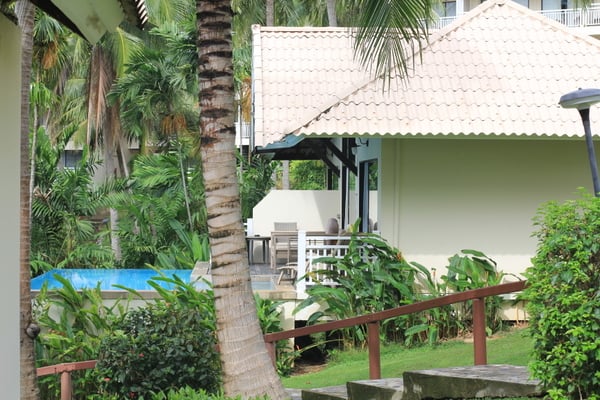 From our deck, we had this amazing view.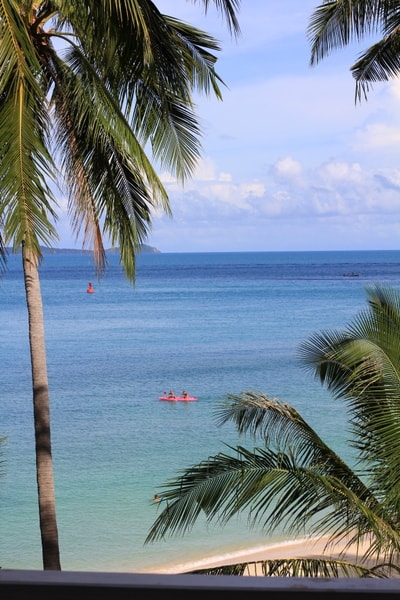 And though we were tempted to stay in the fabulous villa the entire time we were there, the beach was calling our name, so we bounced between the two all weekend.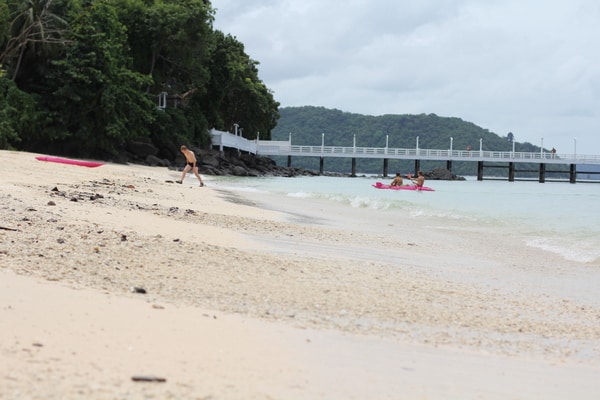 And had a mango drink or two while we were there.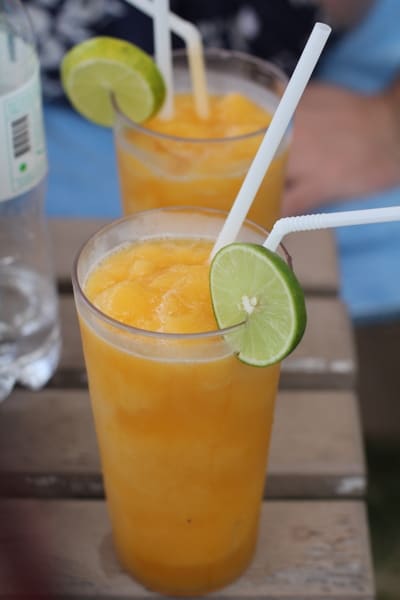 One night we headed over to the neighboring Sri Panwa hotel to enjoy the views for drinks and dinner. When we reached the top of this cliff-side resort, our first sight was of these guys in what may be the most spectacular pool I've ever seen. Unfortunately, I think the pool was attached to a private suite. We couldn't jump in...though I was tempted.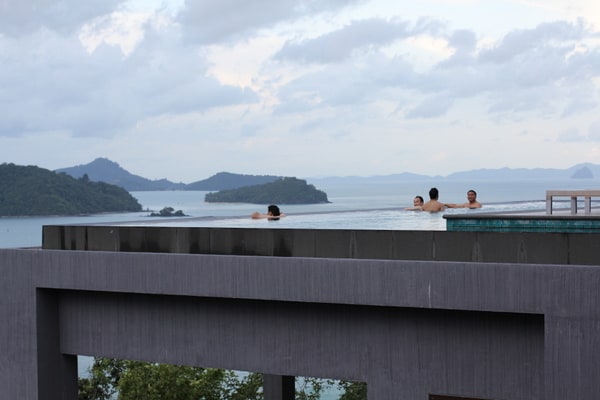 We snapped a few pics with the awesome view before the rain sent us running for cover. (I'm already feeling a few drops when we took this picture.)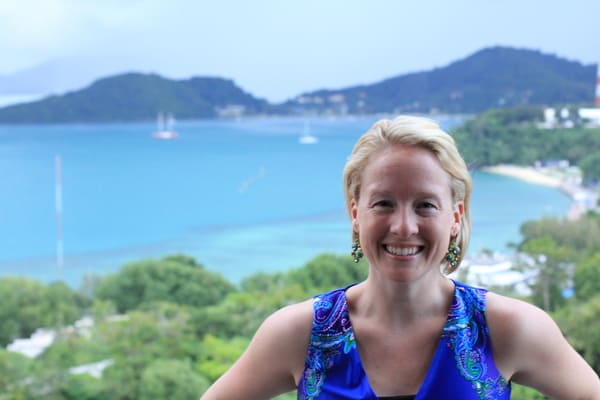 We checked out the roof deck, but it was clear we weren't going to be able to sit out there for long.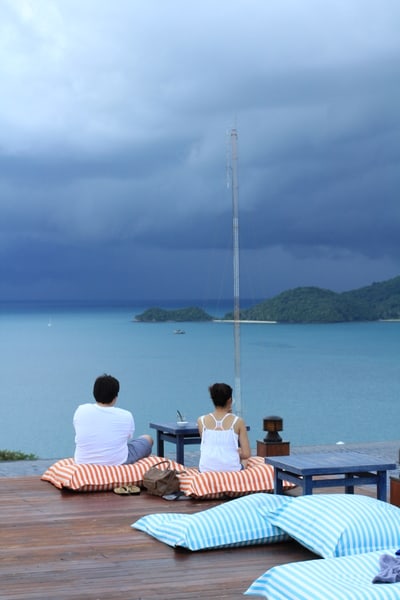 A few minutes later, that bay went from cloudy but bright blue...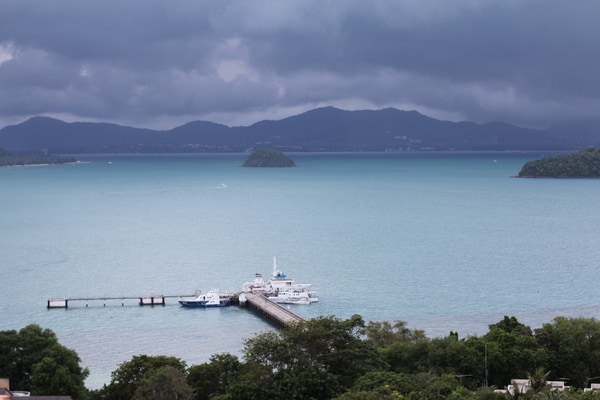 to drenched in rain. The colors of the water changed so fast.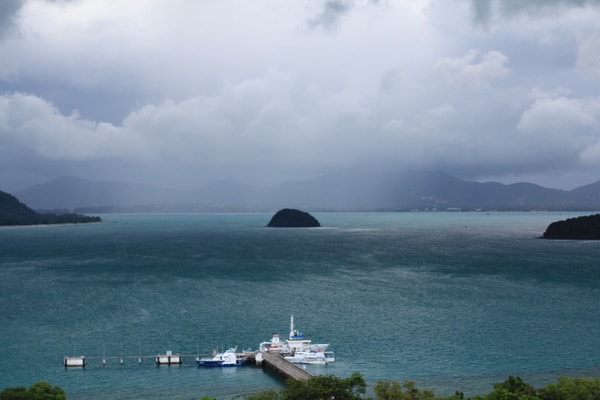 Again though, no amount of rain could discourage us, and we sat out on the balcony at Sri Panwa for over an hour, sipping cocktails and nibbling on green mango wrapped in prosciutto (such a great combination!)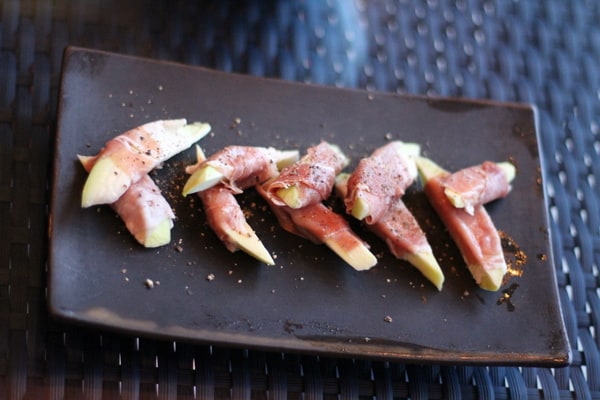 I had a drink that Frank said he knew I would order as soon as he saw it. Hello Grown-up Pink Lemonade!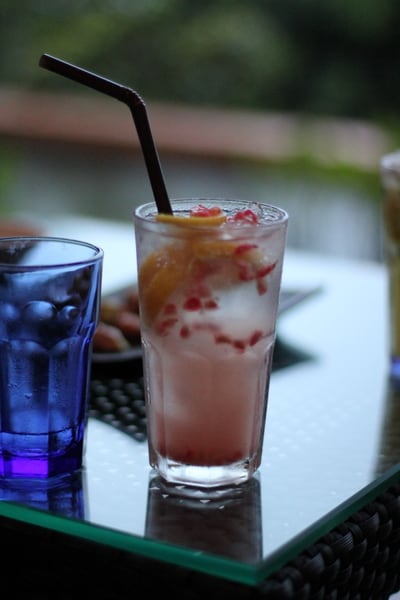 At 8, we headed in to Sri Panwa's Thai Restaurant Soul Food to get a bite to eat. The food was delicious, but super spicy, even to Frank's and my seasoned Thai-spice palettes.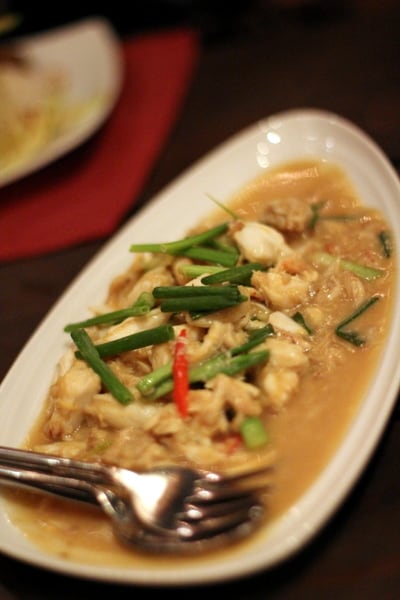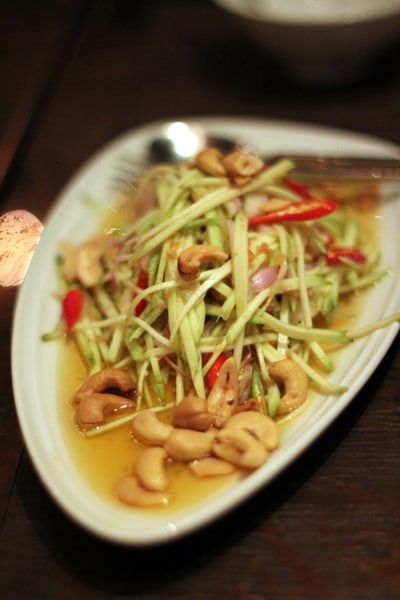 It was an all-around great long weekend. The occasional rain shower made it all the more relaxing. We spent extra time with books on our deck, overlooking the sea, and making multiple passes at the breakfast offerings. I went for my typically strange East meets West breakfast combo....tropical fruit, cheese, bacon, potatoes, and fried rice with spicy fish sauce. Yum.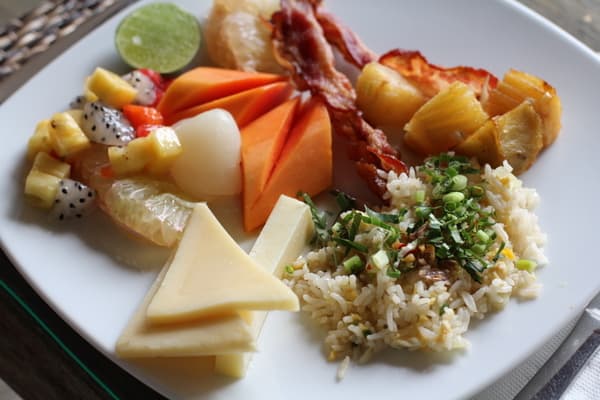 Alyssa and Amy headed to the airport last night and are on their way back to Philadelphia. It's back to work this morning for Frank and I, but it's already Tuesday and we'll have the memory of a few great days at the beach to get us through to the long weekend ahead.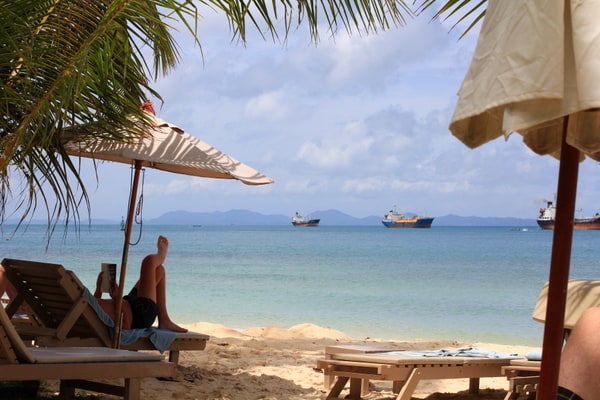 ________
We stayed at Cape Panwa, in a 2-bedroom beach villa:
www.capepanwa.com
and had drinks and dinner at the neighboring Sri Panwa:
www.sripanwa.com