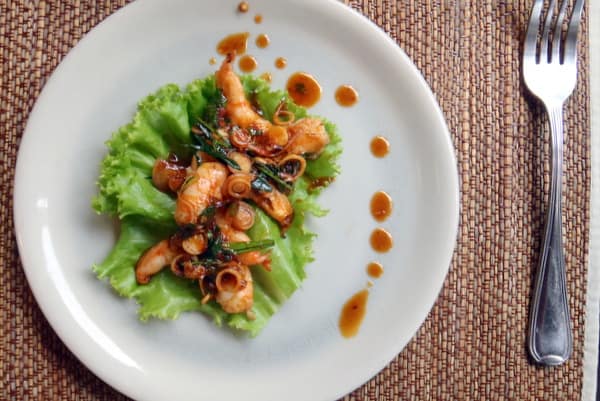 This weekend Frank and I took our first (hopefully of many) cooking class at the Baipai Cooking School. The school teaches a variety of menu combinations, all in four hour classes taught in the morning or afternoon. The class was fully interactive, starting with a demonstration by the teacher, a sample of what she prepared, an opportunity to cook on your own at a wok station and finally, to eat what we prepared.
For around $65, this was well worth the expense and was a wonderful way to spend the afternoon. Having just moved to Thailand, it gave the added value of providing an introduction to Thai ingredients, so I am no longer so clueless when shopping for groceries. You'll see me cooking with many of the ingredients we learned about in the class - including makrut lime leaves, lemongrass, thai chili spice and others.
I chose this menu option because it started with some very familiar basic Thai dishes. You'll have to visit Baipai to experience this for yourself, but here are the shots of the final dishes.
Chicken Satay.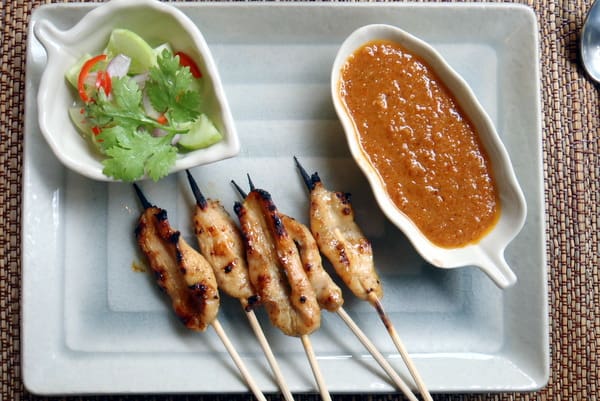 Prawn and Herb Salad.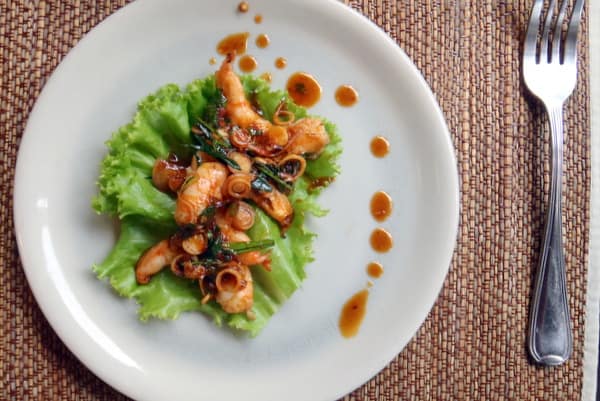 Chicken with Cashews.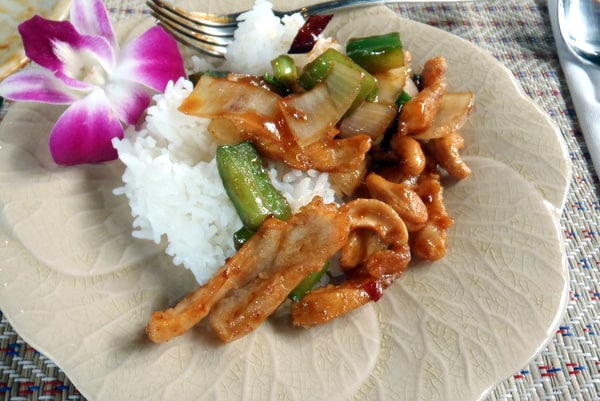 Mango and Sticky Rice.