Get ahead with your holiday baking this year by making these 15 freezer-friendly holiday cookie recipes that you can prep now and enjoy all season long! Each of these easy holiday cookie recipes from these Crisp Gingerbread Cookies to these striking Chocolate Peppermint Blossoms include instructions for either freezing cookie dough or already baked cookies to be enjoyed this Christmas.
Nothing says "Christmas season" to me quite like a freezer full of ready-to-bake Christmas cookies! Though I'd certainly tell you it's handy to have cookies ready to go for when you host friends and family over the holidays, the real reason to stock your freezer with your favorite cookies is to enjoy them. Whenever you want. The best Christmas cookie is the one you eat on the couch, under a cozy blanket, in front of the tree.
All of the cookies on this list will fit right in however you plan to enjoy them!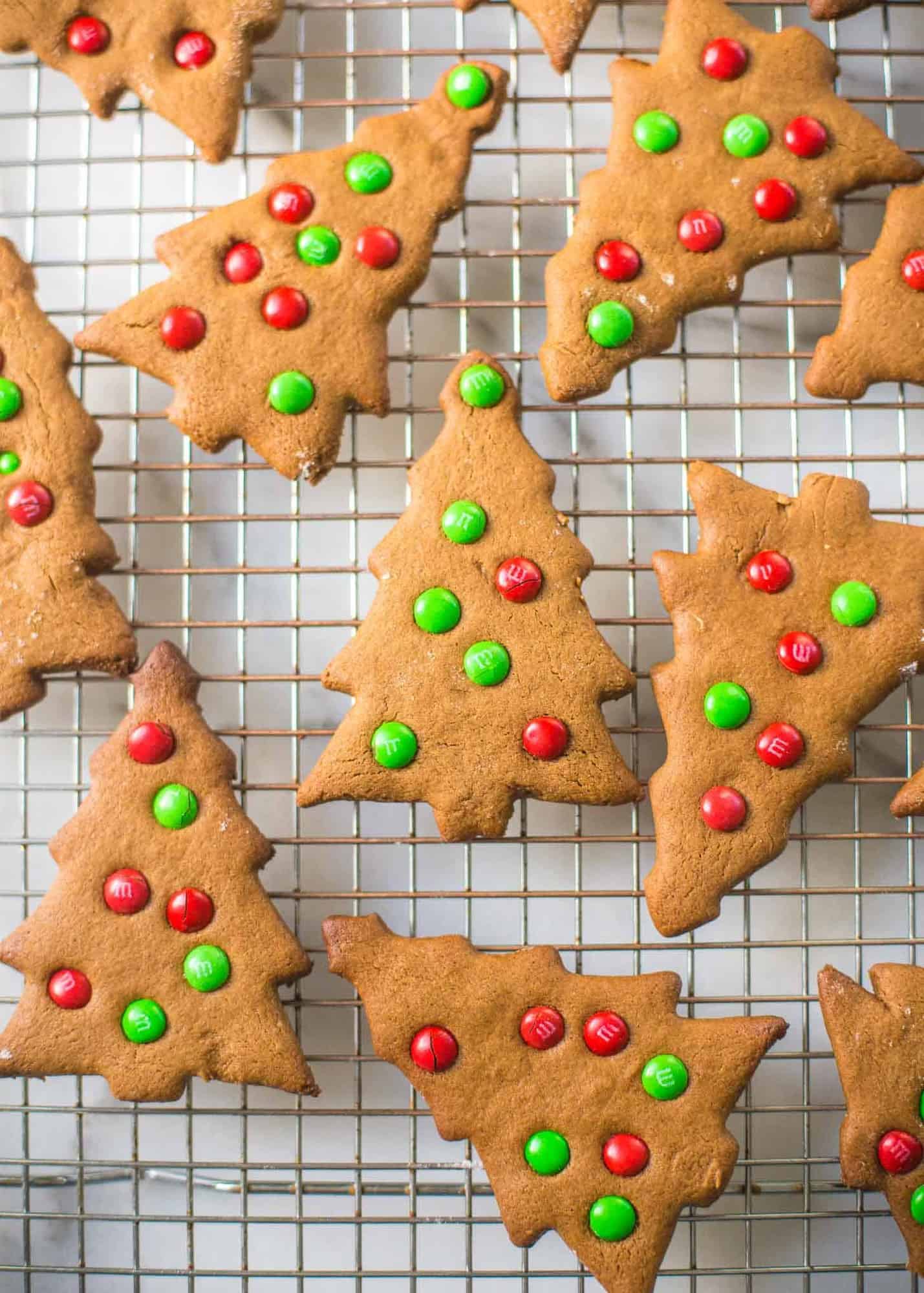 While some people might like their gingerbread soft, this recipe for gingerbread cookies is firmly in the crisp camp! These cookies are baked before being frozen, ready to defrost at room temperature and decorate whenever you're ready.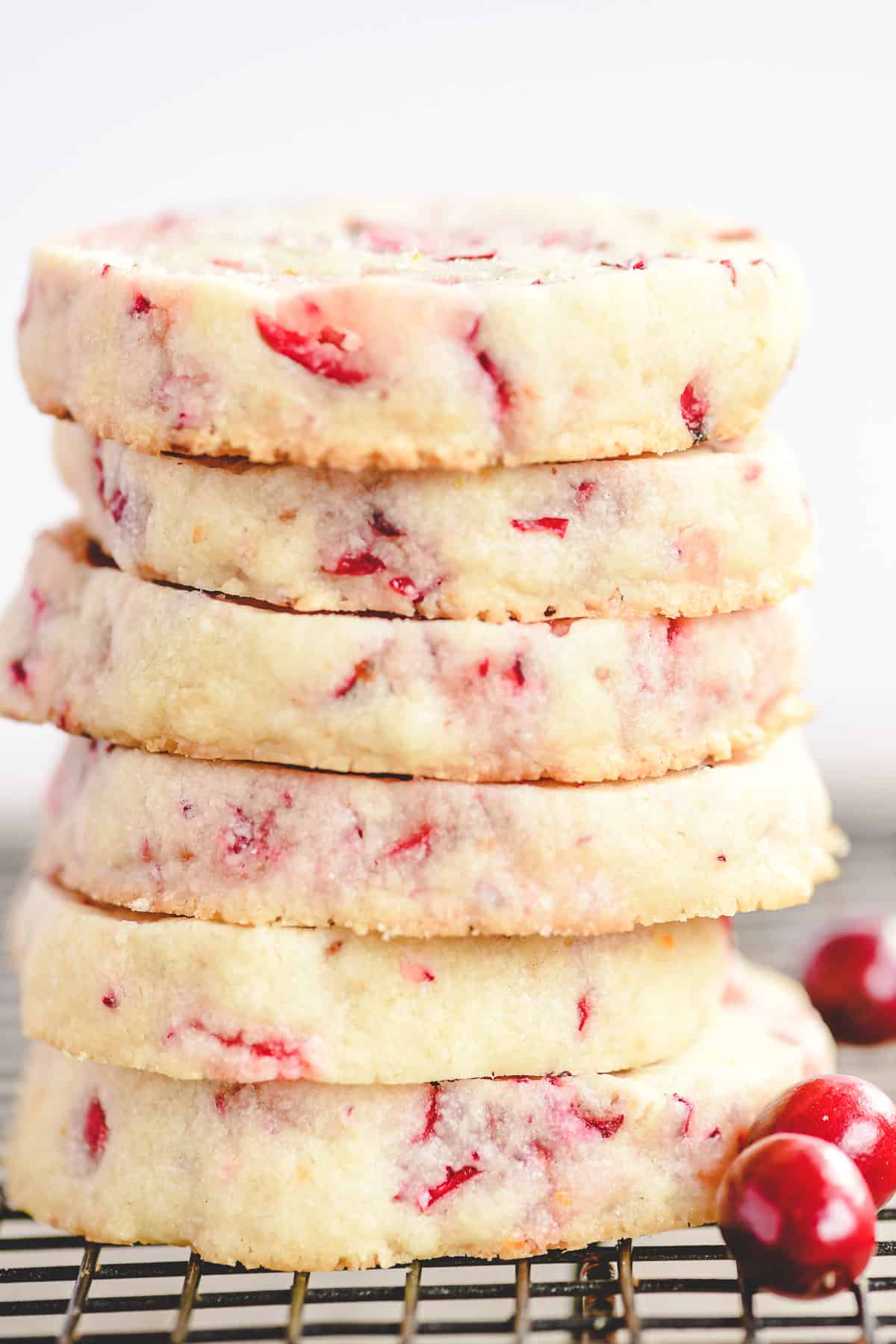 Beautiful and delicious - cranberries and orange zest are a holiday classic that come together in this twist on a classic shortbread. Either freeze a log of dough or freeze baked and cooled shortbread cookies between layers of baking parchment.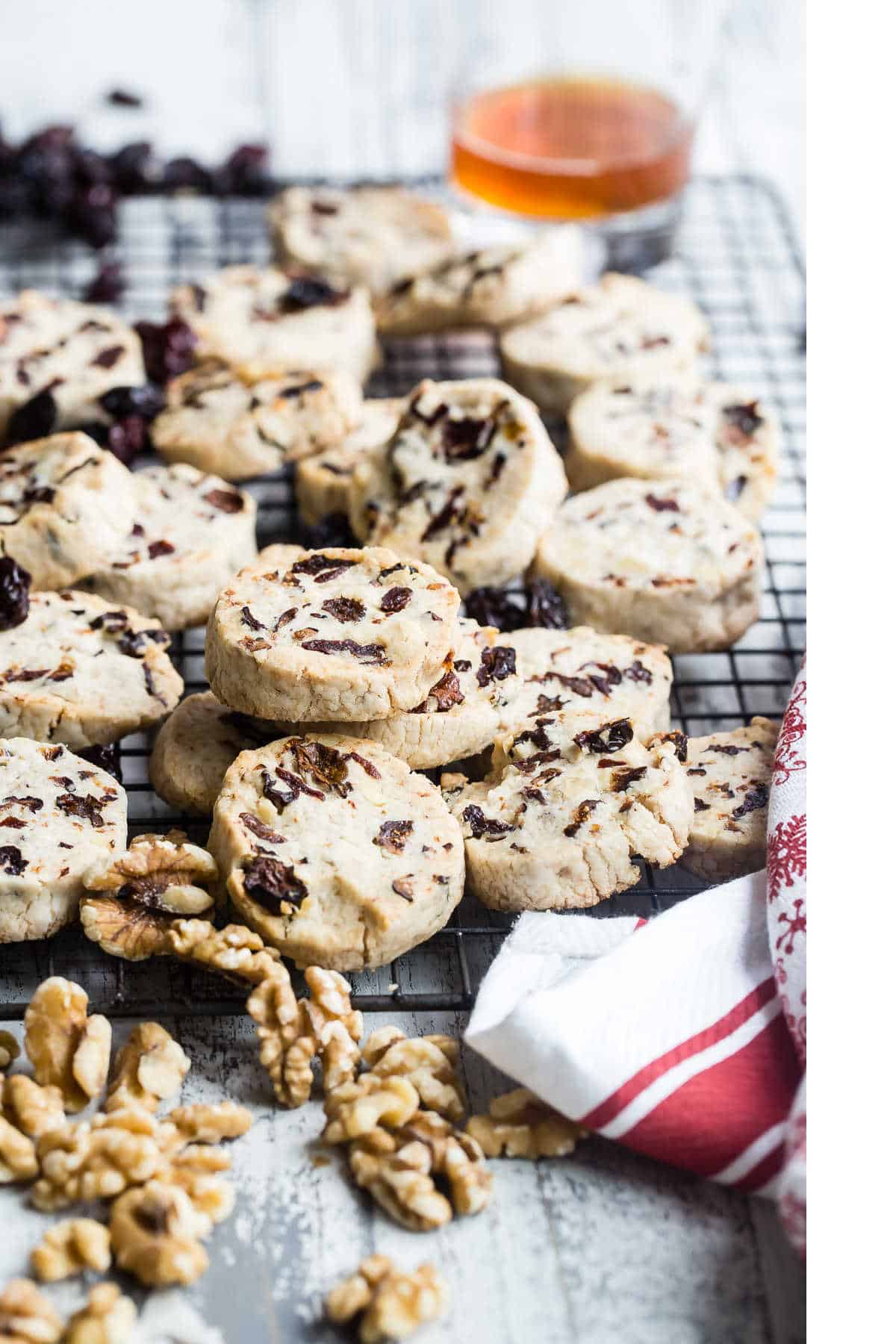 This easy recipe is a mash up of two holiday favorites - Christmas Cookies and Fruit Cake - so are sure to be a crowd pleaser! Logs of cookie dough can be frozen for up to 3 months.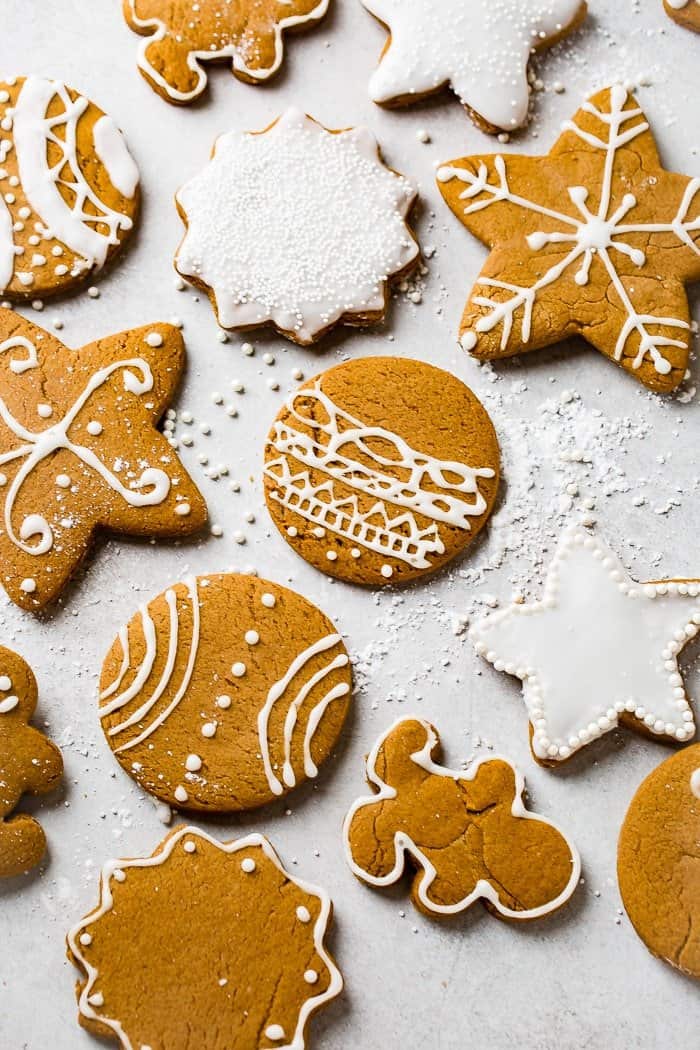 And now for a soft gingerbread cookie recipe! You'll want to bake this cookie dough ahead. Defrost and decorate the cookies just before serving.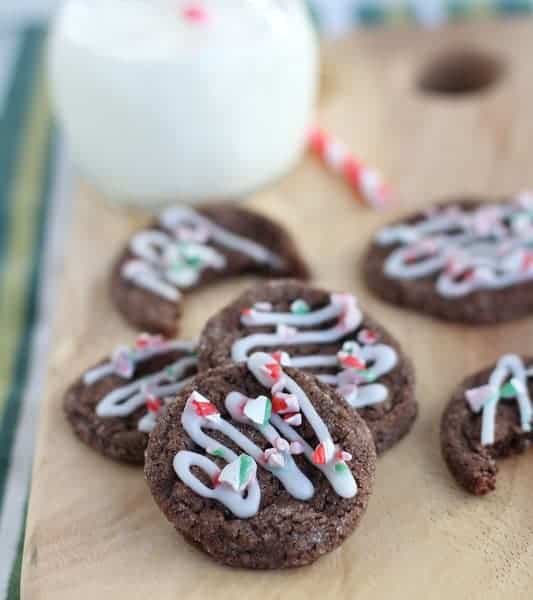 The tiny size of these soft, brownie flavored cookies make them a fun edition to holiday cookie boxes, topped with pretty white, red, and green crushed candy canes. Roll the dough, dip it in sugar, freeze on a cookie sheet, and transfer to a zip lock bag ready to be baked and frosted later.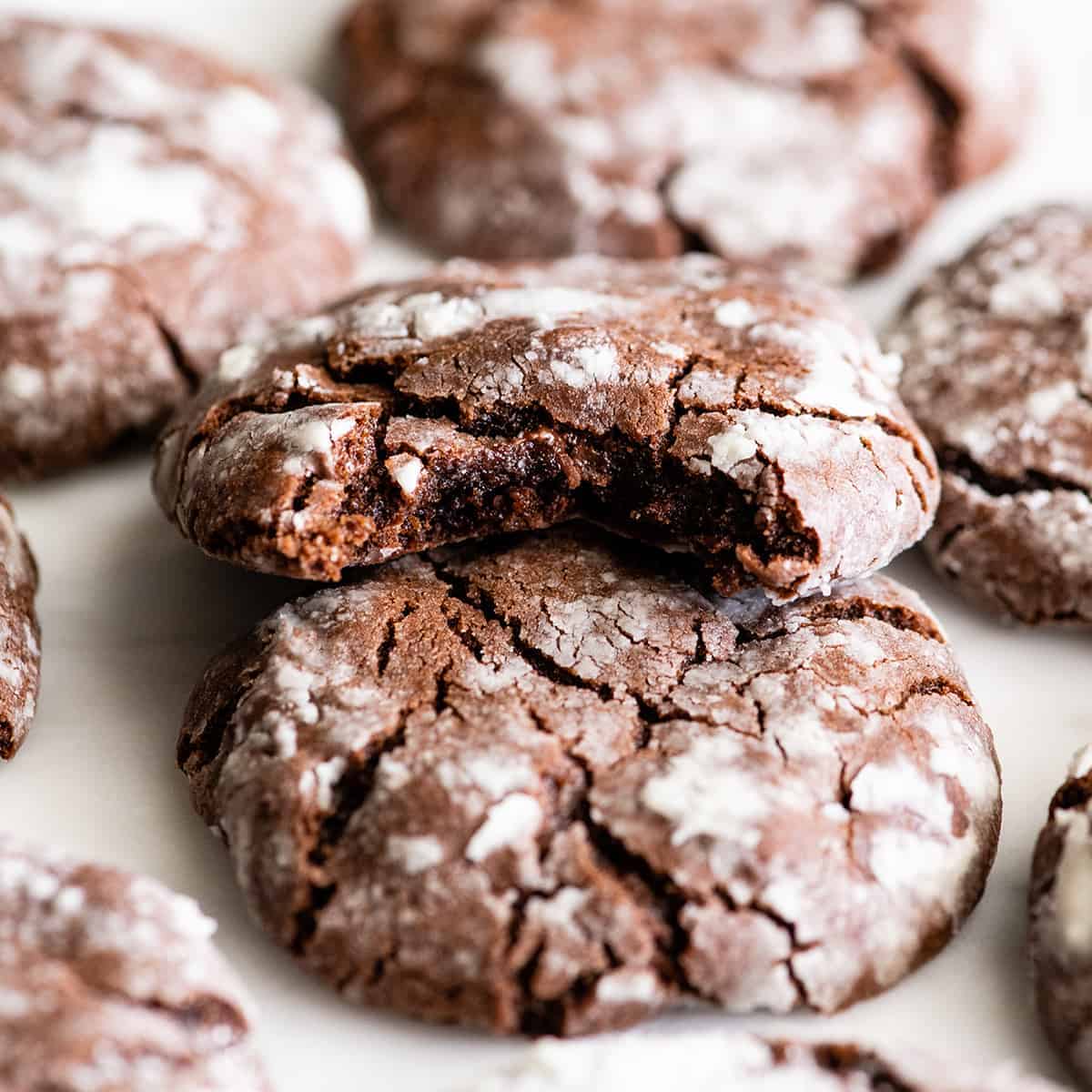 Crinkle Cookies are an absolute Christmas classic, and this foolproof recipe gives you the option of freezing the prepared dough or the baked cookies, whichever works best for you!
Linzer cookies are an Austrian classic, and here they're given a modern twist with a chocolate almond dough, and a white chocolate tahini filling. Freeze the dough in sheets ready to cut out later before baking, cooling, and sandwiching together.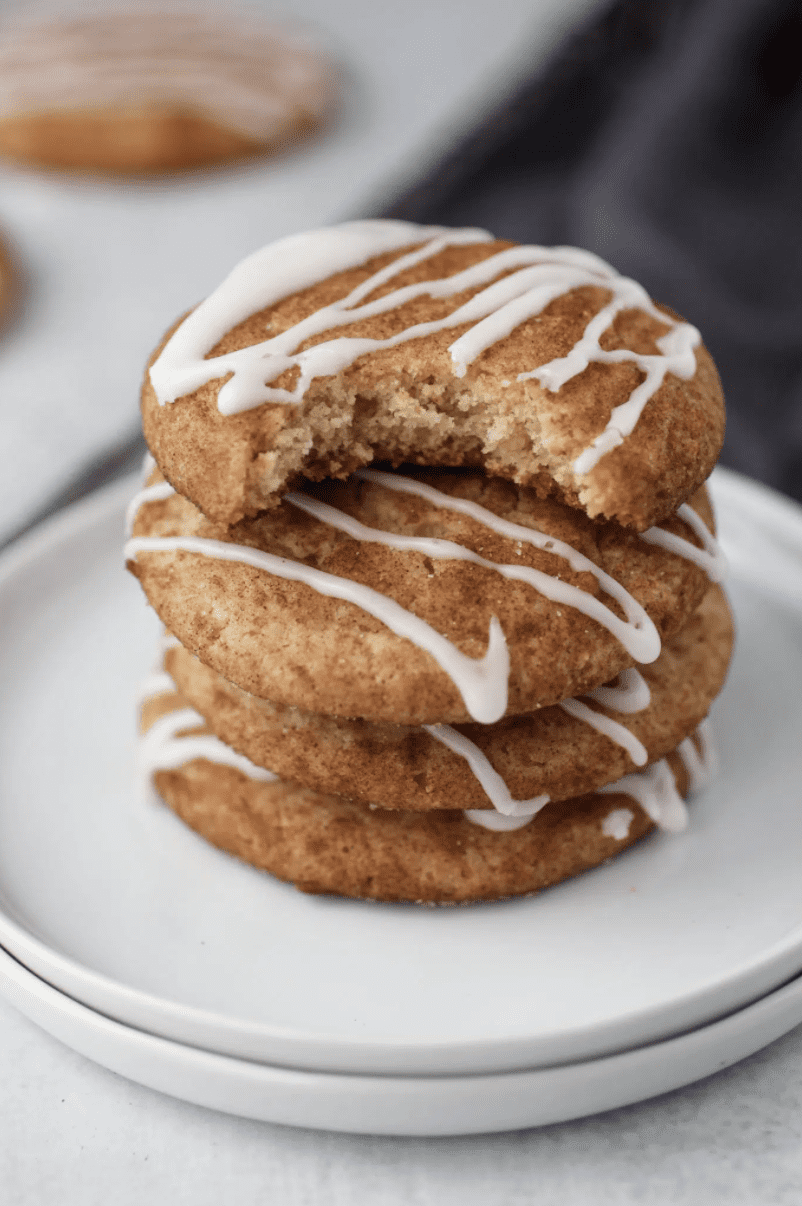 These Easy Cinnamon Roll Cookies are rolled in a delicious cinnamon sugar mix before being baked and decorated with a classic cinnamon roll icing. Freeze the cookies after baking and add the glaze just before serving.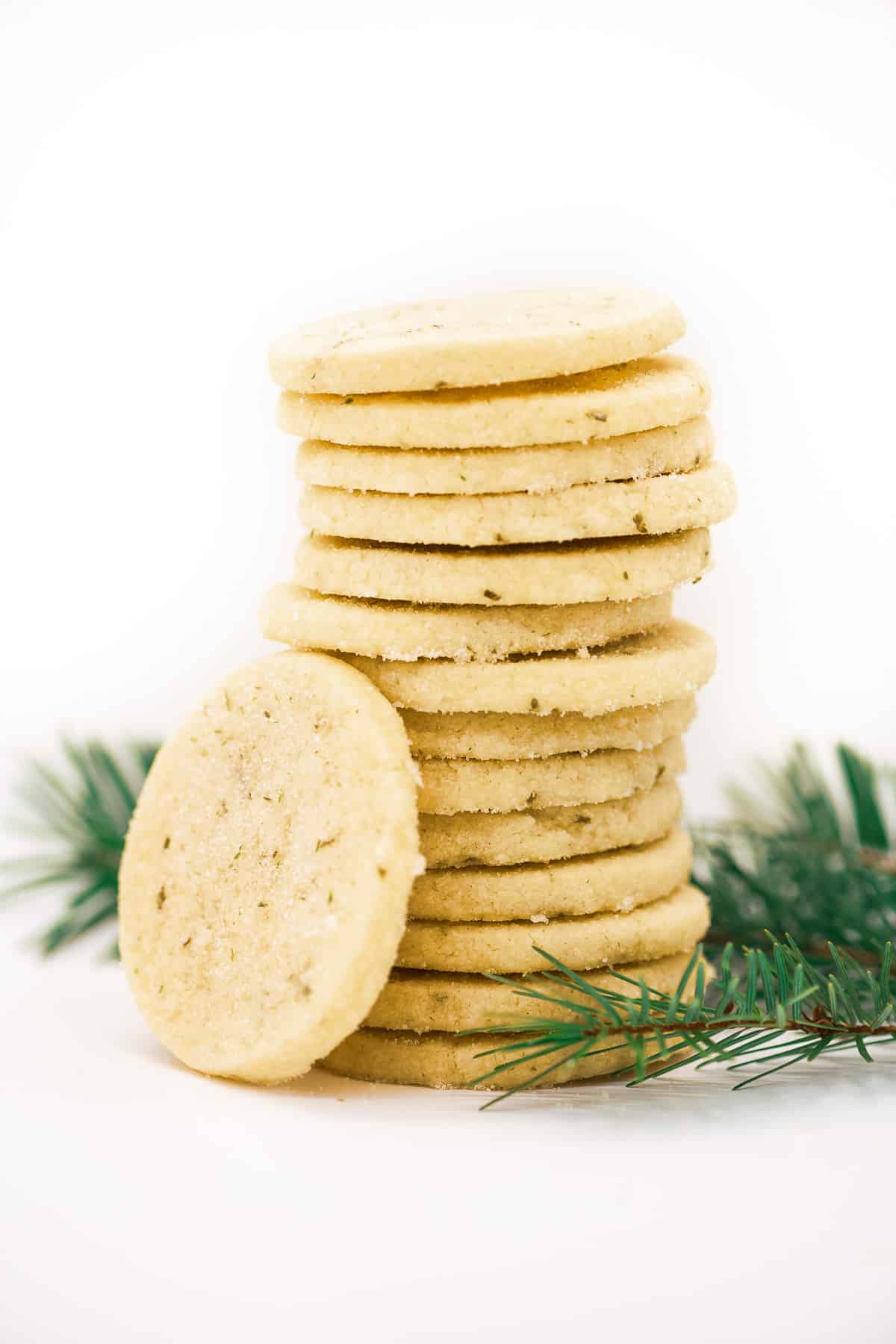 Yes, in most cases you can actually eat your Christmas tree! These festive shortbread cookies are flavored with a homemade sugar made with the needles of a Douglas Fir for an unusual cookie that both tastes and smells like the holidays! You can freeze the baked and cooled cookies to enjoy later.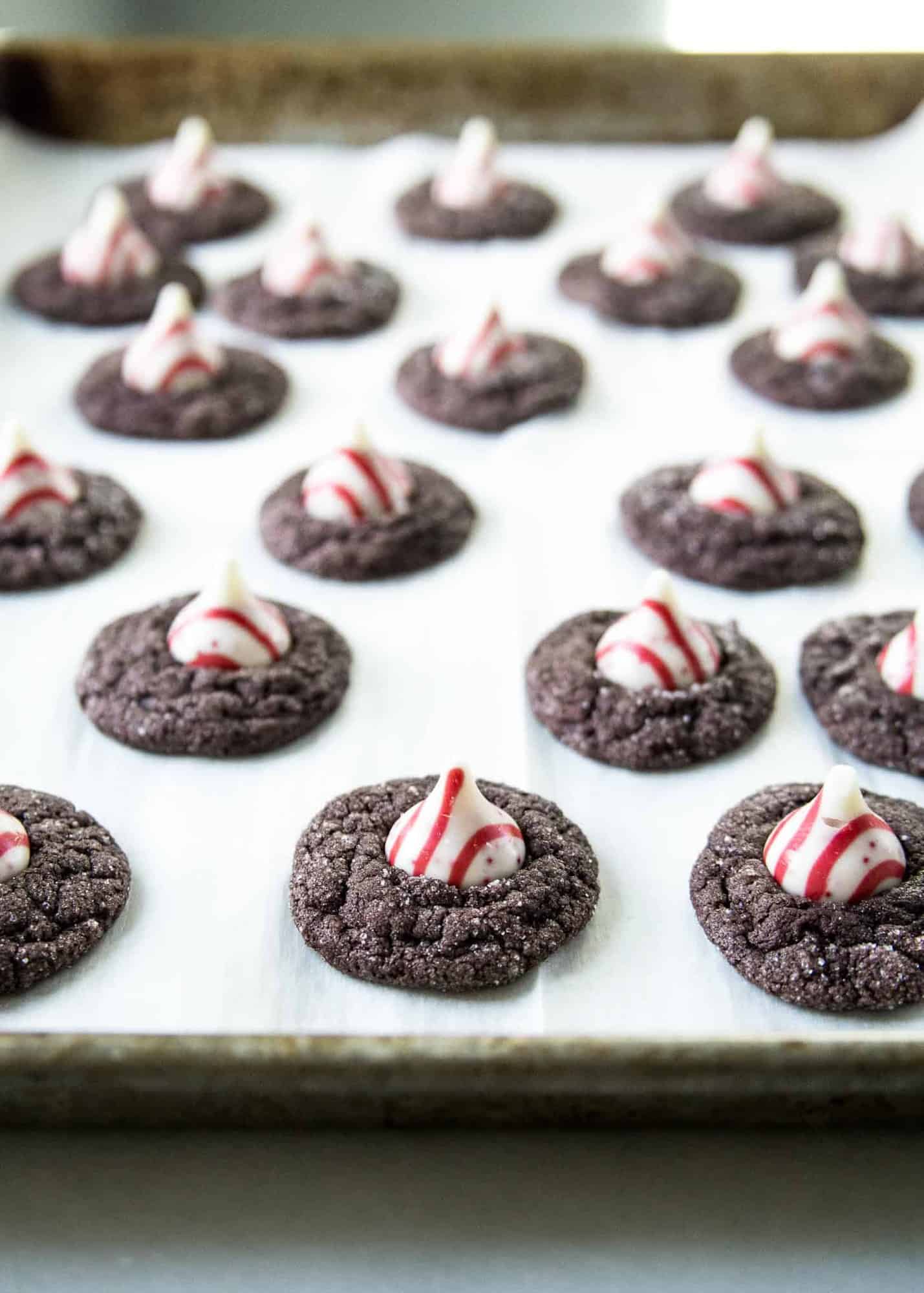 These chewy chocolate cookies topped with white peppermint candy kisses are as easy to make as they are pretty to look at! Freeze the cookie dough balls before baking for up to 6 months.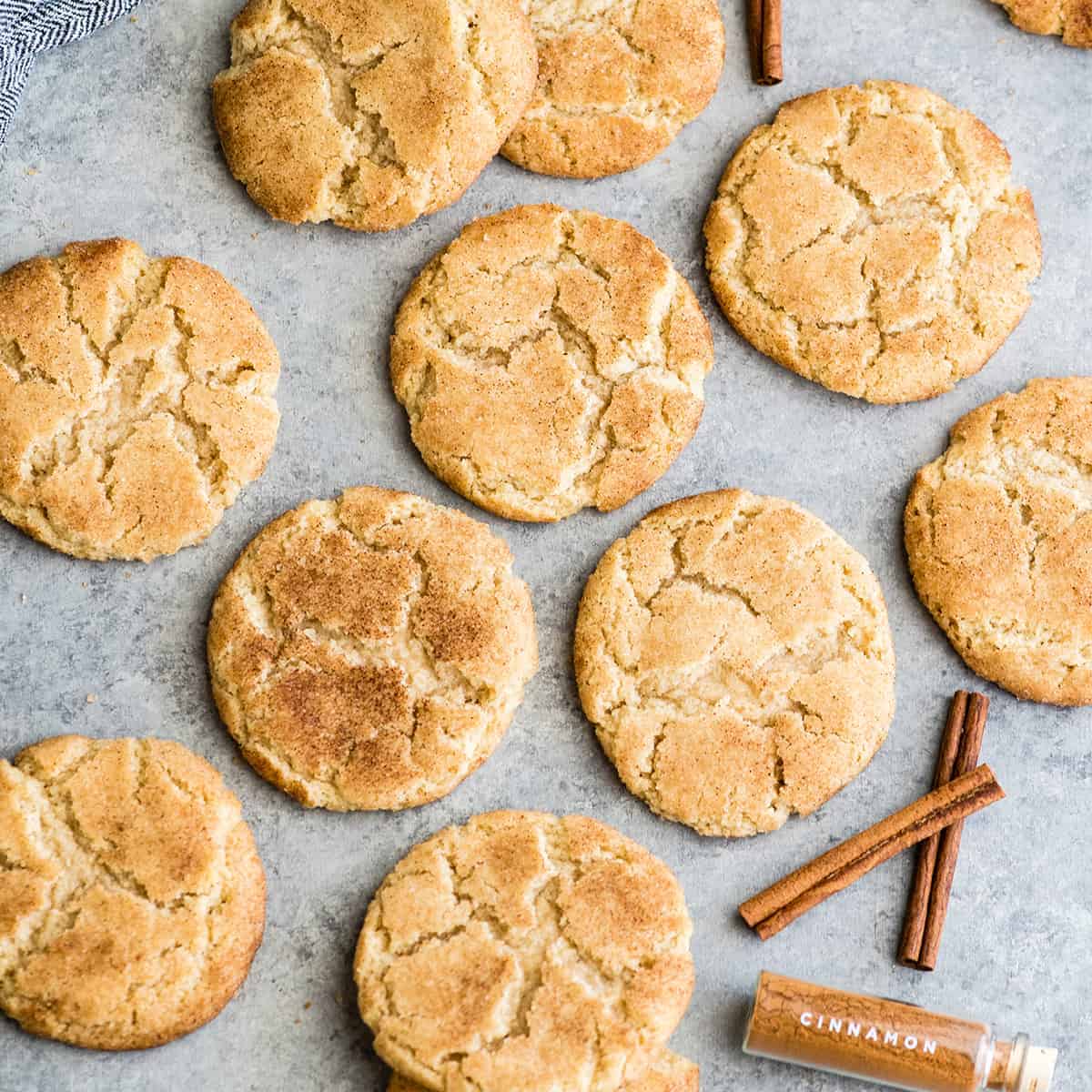 There are hundreds of different Snickerdoodle recipes out there but sometimes you just can't beat the cinnamon classic. This recipe is suitable for freezing either as raw dough or as baked and cooled cookies.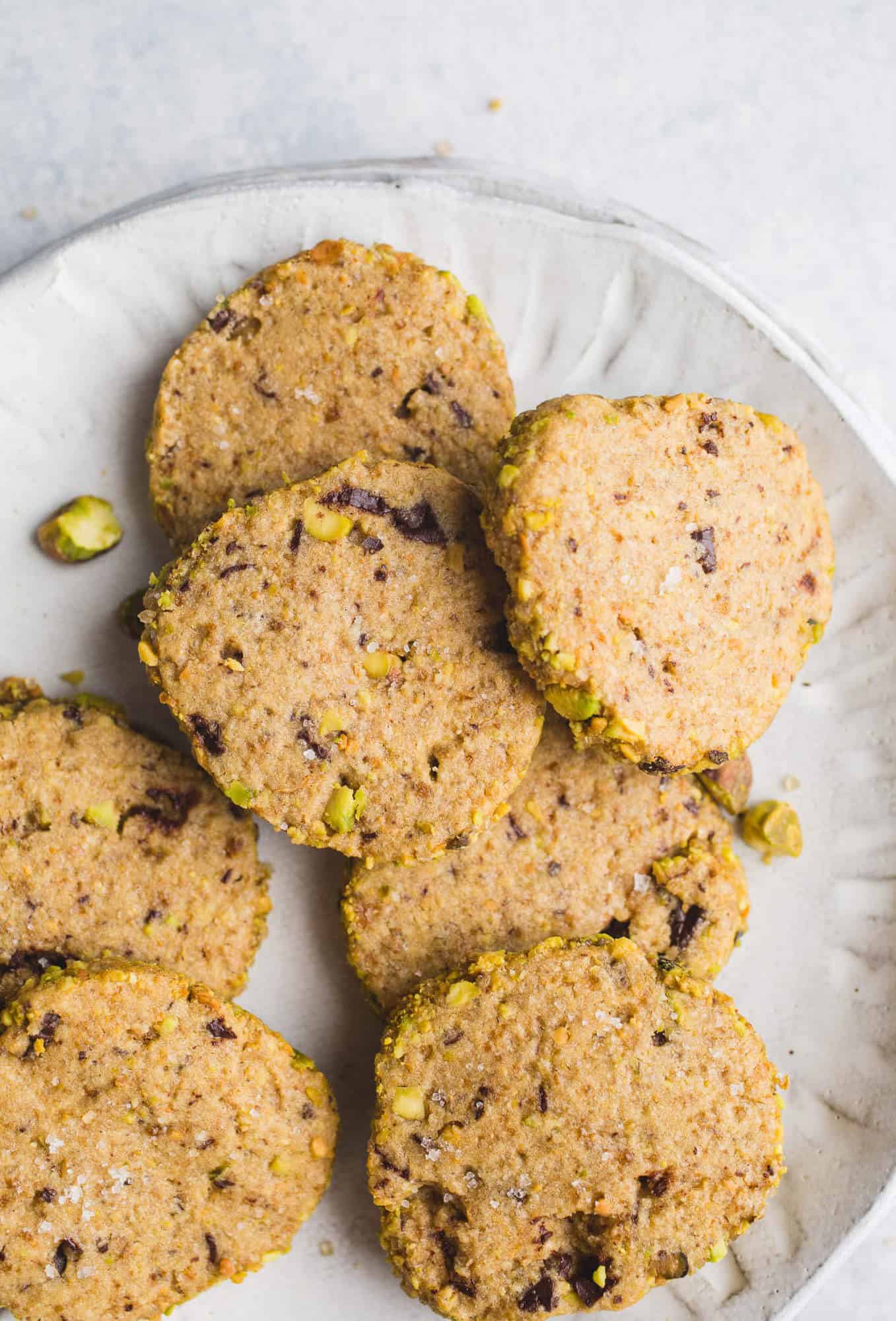 With a dusting of sea salt and a bit of dark chocolate these Gluten-Free Pistachio Shortbread Cookies are a grown up festive sweet treat for the holidays. Freeze logs of the cookie dough in the freezer ready to slice and bake later.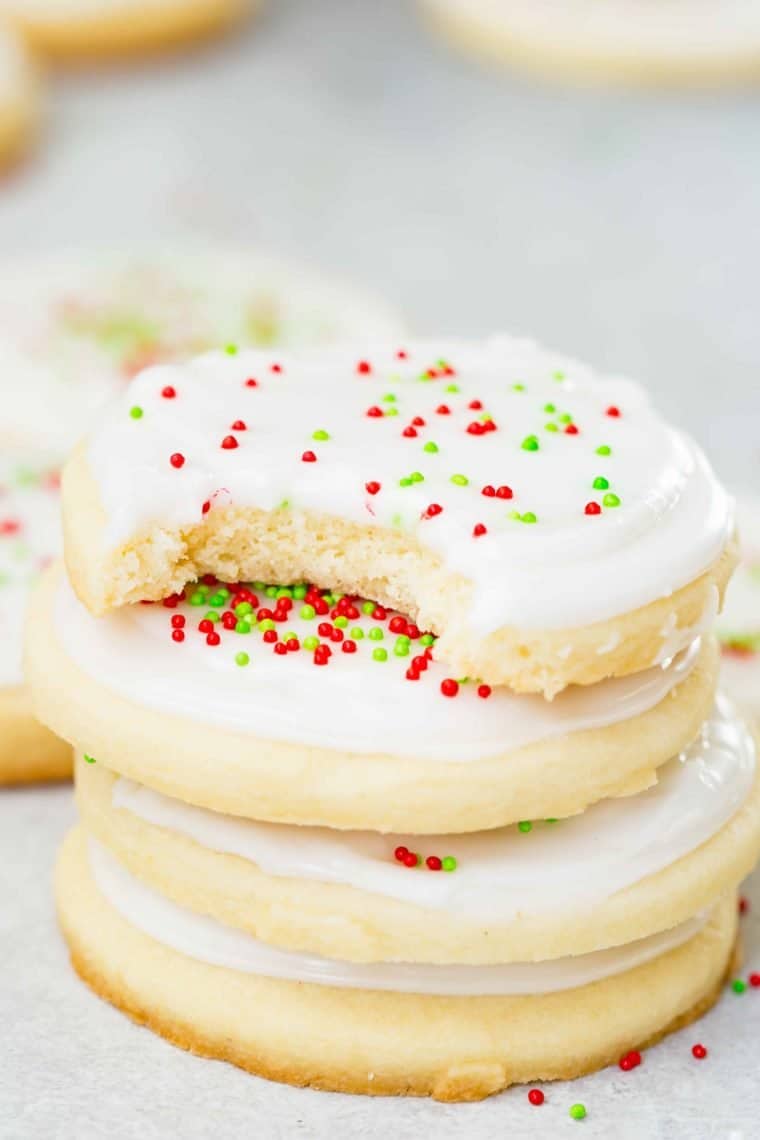 The classic sugar cookie is given a holiday twist with white chocolate and a peppermint icing. The sugar cookies can be frozen for up to 3 months before frosting.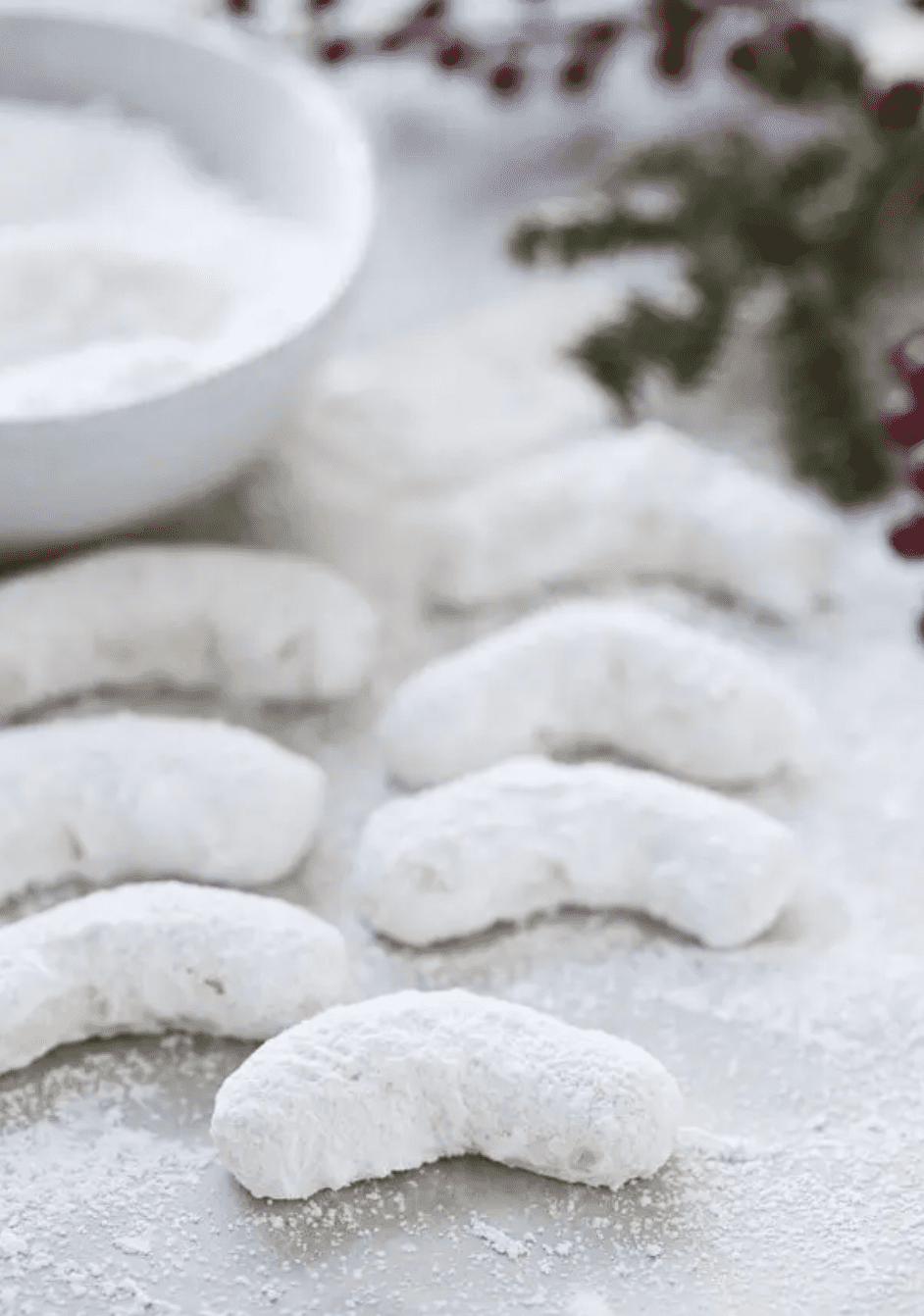 Kourabiedes are a classic Greek butter cookie tossed in powdered sugar - perfect for the holidays! They are a freezer friendly cookie for up to three months.
These bright, vibrant, Chocolate Mint Pinwheel Cookies are the ultimate freezer friendly, slice and bake Christmas cookie with a tender, buttery, crumb.
Favorite Baking Tools
Click here for more fun cookie recipes!
*This post contains affiliate links*