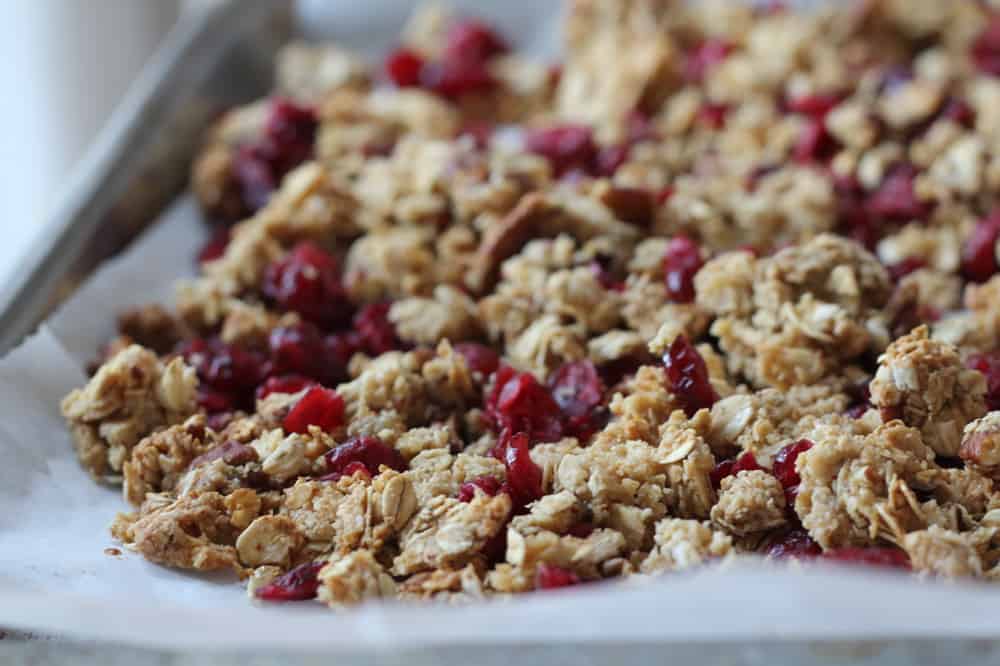 I not proving to be the greatest Thai student. I planned to study this morning, but instead I went for a run, bought the paper, drank my coffee while watching the elaborate event of preparing for the lunch rush at the food cart downstairs (see below), listened to some NPR and then cleaned the apartment. That's right - I cleaned the entire apartment to avoid studying.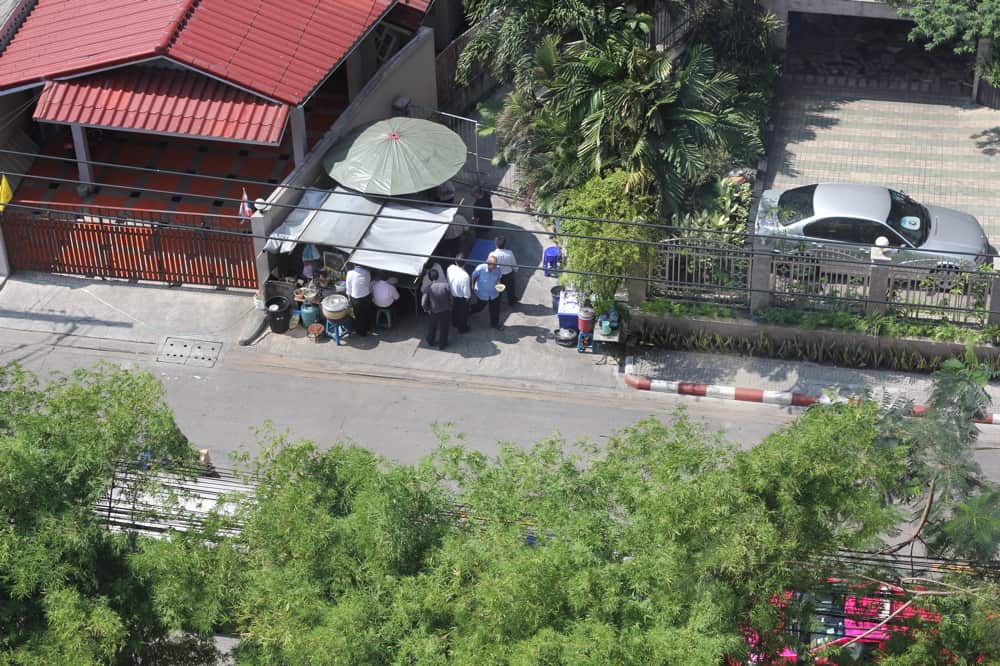 I promised myself I would make up for this morning's distraction by putting in some quality time with my Thai book after class. And what do you imagine I did instead? Made granola. On the upside, the granola project left me feeling content, as opposed to confused over sentence structure.
I have been waiting until conditions were right to make this granola. And by "conditions" I mean that I had the key ingredient to make it - powdered milk. A little perusing on the internet revealed that powdered milk is not all that common in granola recipes, but I assure you, give this recipe a try and you'll see that it helps to make this granola irresistible.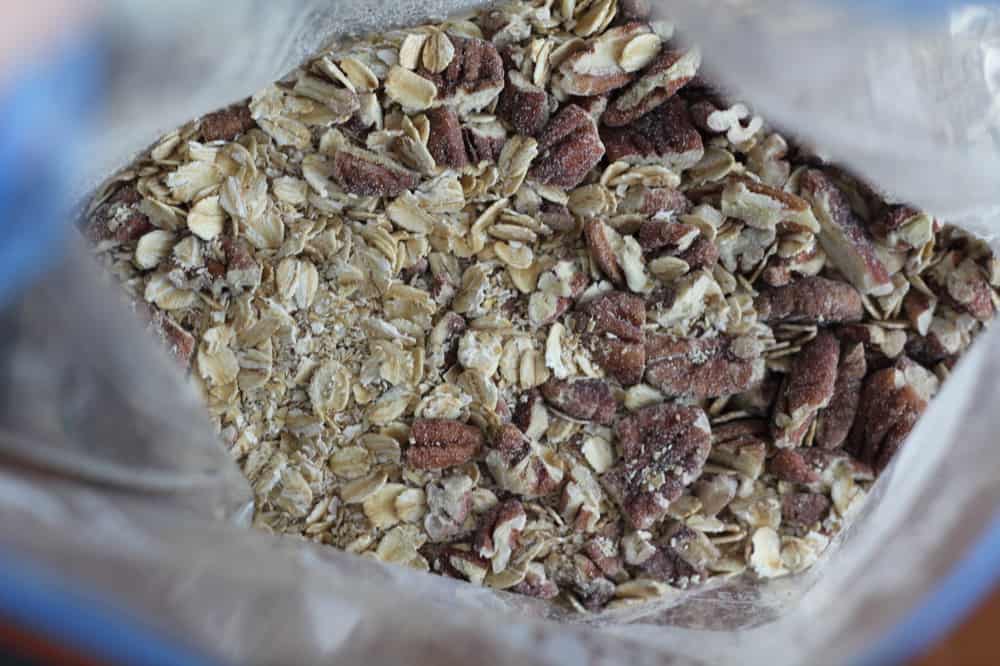 I had searched over the past couple weeks for powdered milk in the usual places that I recall it being available in the US - in the coffee or baking aisle at the grocery store. All I came up with here was chemically, non-dairy coffee creamer. Although I got a little desperate and briefly entertained the idea of giving the granola a whirl with Coffee-Mate, I ultimately determined that it was not a remotely reasonable substitute.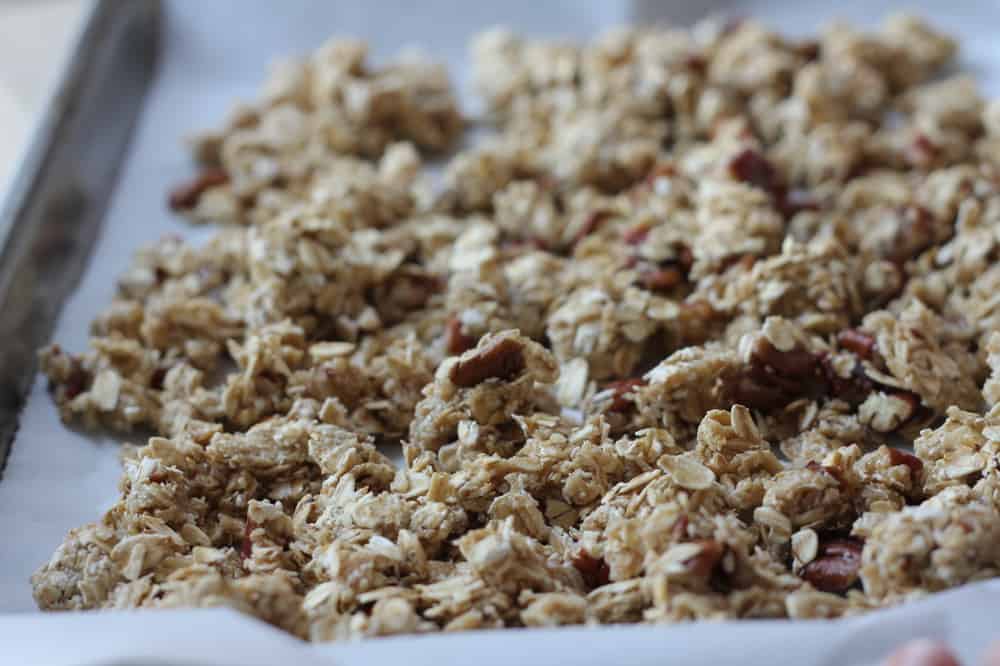 It took my discerning husband less than 5 minutes in one of the grocery stores nearby (one that, mind you, I have been in 20 times since we arrived) to identify an entire aisle that was clearly LABELED "Powdered Milk". The aisle of powdered milk was full of bags identified by children's ages being intended, well, for children, but no matter - 95% of the bag I bought was dried milk. The remaining %5 was "vitamins". But really, couldn't American adults who are trying to learn Thai use a little vitamin boost too? You will likely be able to find Carnation, or any other brand, of dried non-fat milk in your local grocery store and can skip the odyssey.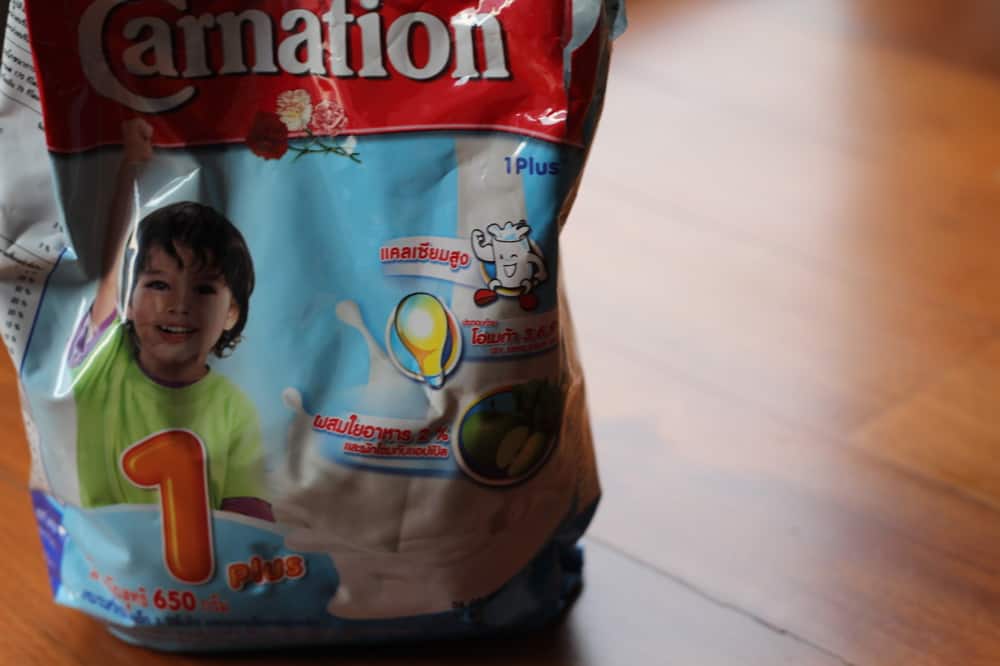 After trying many granola combinations, I am here to tell you that pecan and cranberry is the one to beat in this house. Something about the mild nuttiness of the pecans and the tartness of the cranberries work perfectly together in granola. But honestly, you can make it without any dried fruit at all and I think you will be happy with the result. What's your favorite granola combo?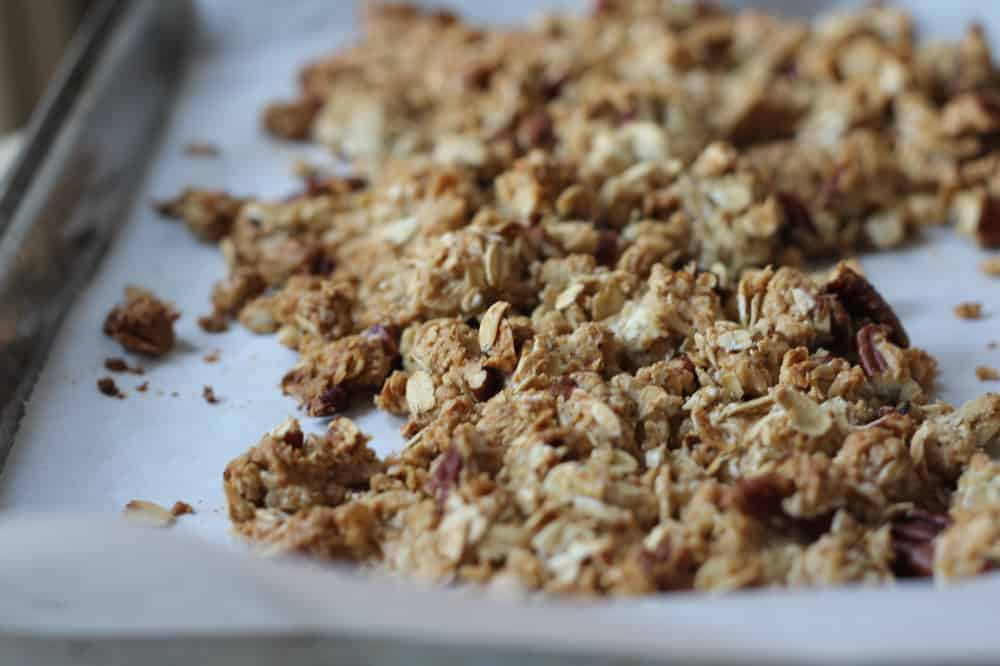 I am telling you - make this now. You'll be glad you did.
📖 Recipe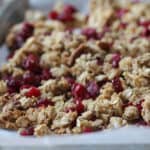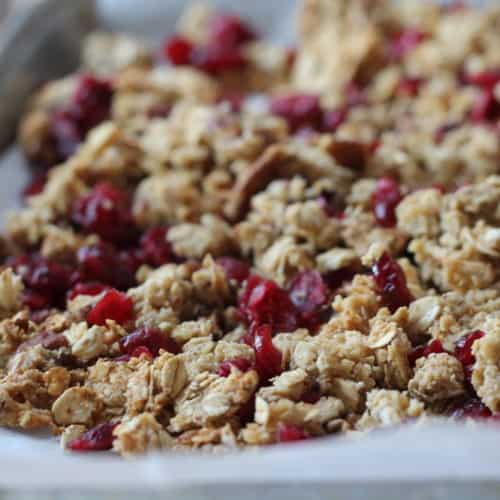 Print Recipe
Cranberry Pecan Granola
Ingredients
4

cups

rolled oats

2

cups

pecans, roughly chopped

1

cup

oat bran

1

cup

powdered non-fat milk

2

tsp.

salt

¾

cup

vegetable oil

¾

cup

honey

1

Tbsp.

vanilla

½

tsp.

almond extract

1

cup

dried cranberries
Instructions
Preheat oven to 350 degrees.

In a large mixing bowl, combine oats, pecans and oat bran. In another small bowl, mix powdered milk, salt, vegetable oil, honey, vanilla, and almond extract until fully combined. Add wet mixture to large mixing bowl and combine all ingredients. (The mixture will be lumpy. I find it is easiest to combine it with my hands.)

Spread mixture out over two baking sheets. Bake, stirring halfway through, until light golden and fragrant, 15-17 minutes.

Remove granola from oven and immediately add cranberries, stirring to combine. Allow to cool completely at room temperature. (Granola will be soft when it comes out of the oven but will crisp as it cools.) Once cooled, store in an airtight container at room temperature for up to a week.