Creamy Barley Risotto
Published Jun 06, 2012•Updated Oct 20, 2022

Here's the thing about barley risotto. I think I might be able to convince you to make it just because everything about it screams, "eat me – it's almost bathing suit season". This stuff is so healthy, you could have a big ole' bowl of it and not feel the least bit guilty about following it up with a fistful (or five) of these dark chocolate raisins.
By the way – dark chocolate covered raisins? Where have you been all my life? (Obviously those Trader Joe's beauties came to us via overseas care package – thank you, Kristin!)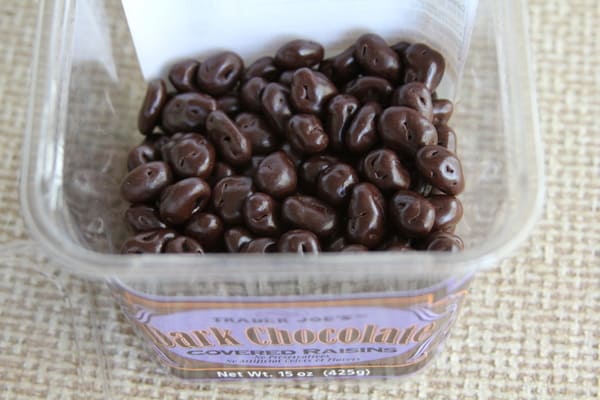 But there's another, and much more important thing, about barley risotto. It's insanely good. Frank made a batch last weekend, and, though he said he was surprised at just how long it took to cook, his patience seriously paid off. The barley cooks down into a rich, creamy, starchy, satisfying bowl of goodness. Frank also reports that it boasts an enjoyable quality of requiring a glass of wine – some for sipping, some for cooking. (All cooking photos below taken by Frank!)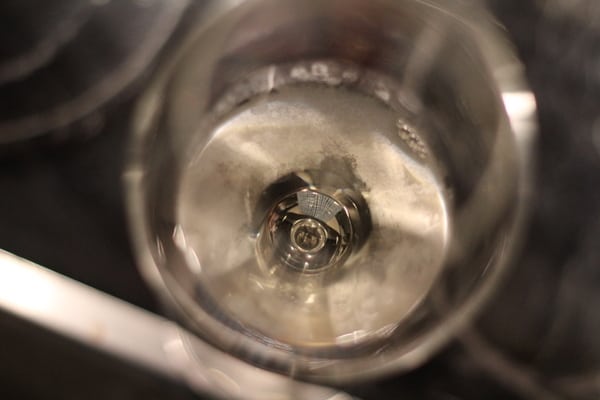 Why use barley in risotto?
When made into risotto, barley also retains a slightly chewy bite, giving it that "al dente" quality that is so lovely in pasta, but I find hard to maintain when I make risotto using the usual aroborio rice.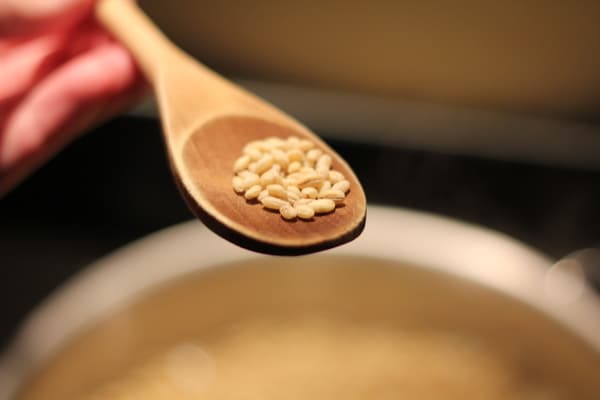 We never eat things twice in one week in our house. I have sort of a "so many recipes, so little time" thing happening here. But this risotto…we made it twice in one week.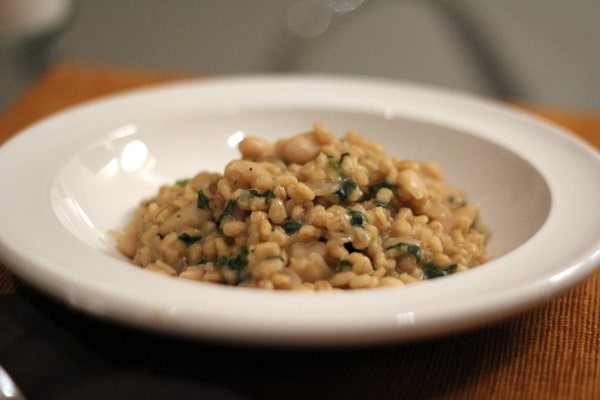 After Frank made it on Monday, I found myself craving it so intensely that I made it again over the weekend in a different variation you see up top.
If that doesn't convince you to make some variation this week, I don't know what could, but it certainly sold me on making this again very soon.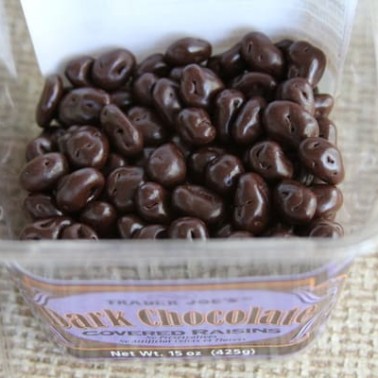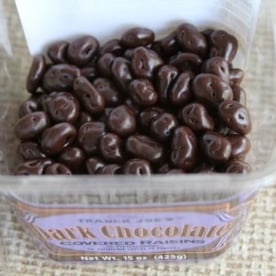 Creamy Barley Risotto Recipe
This Creamy Barley Risotto is so healthy, you could have a big ole' bowl of it and not feel the least bit guilty about it.
Ingredients
6

cups

Low-Sodium Vegetable Stock / Broth

2

tablespoons

Extra Virgin Olive Oil

1

medium

Onion, finely chopped

(should measure about 3/4 cup)

1.5

cups

Pearled Barley

1/2

cup

Dry White Wine

3

tablespoons

Unsalted Butter, at room temperature

3/4

cups

Grated Parmigiano-Reggiano cheese, plus extra for serving

Salt and Fresh Ground Pepper, to taste
Instructions
Pour stock into a medium pot and bring it to a simmer over medium-high heat. Reduce the heat to low and keep warm.

In a large skillet, with deep sides, heat the olive oil over medium heat. Add the onion and cook, stirring, until the onion begins to soften, about 5 minutes.

Add the barley, stirring until all of the grains are evenly coated in olive oil. Cook, stirring frequently, for about 5 minutes.

Add the wine and cook, stirring, until it is nearly all absorbed.

Add 1 cup of the warm stock to the pan, and continue stirring, until the stock is nearly all absorbed. Continue cooking the barley this way, adding the stock a bit at a time and stirring frequently, until the barley is tender enough to eat but still has a slight chew, about 50 minutes.

Add any of the optional add-ins and continue cooking for a couple minutes, just until the ingredients are heated through.

Remove the dish from the heat and gently stir in the butter and cheese. Season with salt and pepper, to taste.

Serve immediately, with extra grated Parmigiano-Reggiano on the top.
Nutrition
Calories:
341
kcal
|
Carbohydrates:
25
g
|
Protein:
10
g
|
Fat:
21
g
|
Saturated Fat:
10
g
|
Polyunsaturated Fat:
1
g
|
Monounsaturated Fat:
9
g
|
Trans Fat:
0.3
g
|
Cholesterol:
35
mg
|
Sodium:
306
mg
|
Potassium:
136
mg
|
Fiber:
4
g
|
Sugar:
3
g
|
Vitamin A:
414
IU
|
Vitamin C:
2
mg
|
Calcium:
240
mg
|
Iron:
1
mg
Nutrition information is automatically calculated, so should only be used as an approximation.