15 Celebratory Meals for Christmas {that don't involve turkey or ham}
Published Dec 08, 2021•Updated Mar 12, 2022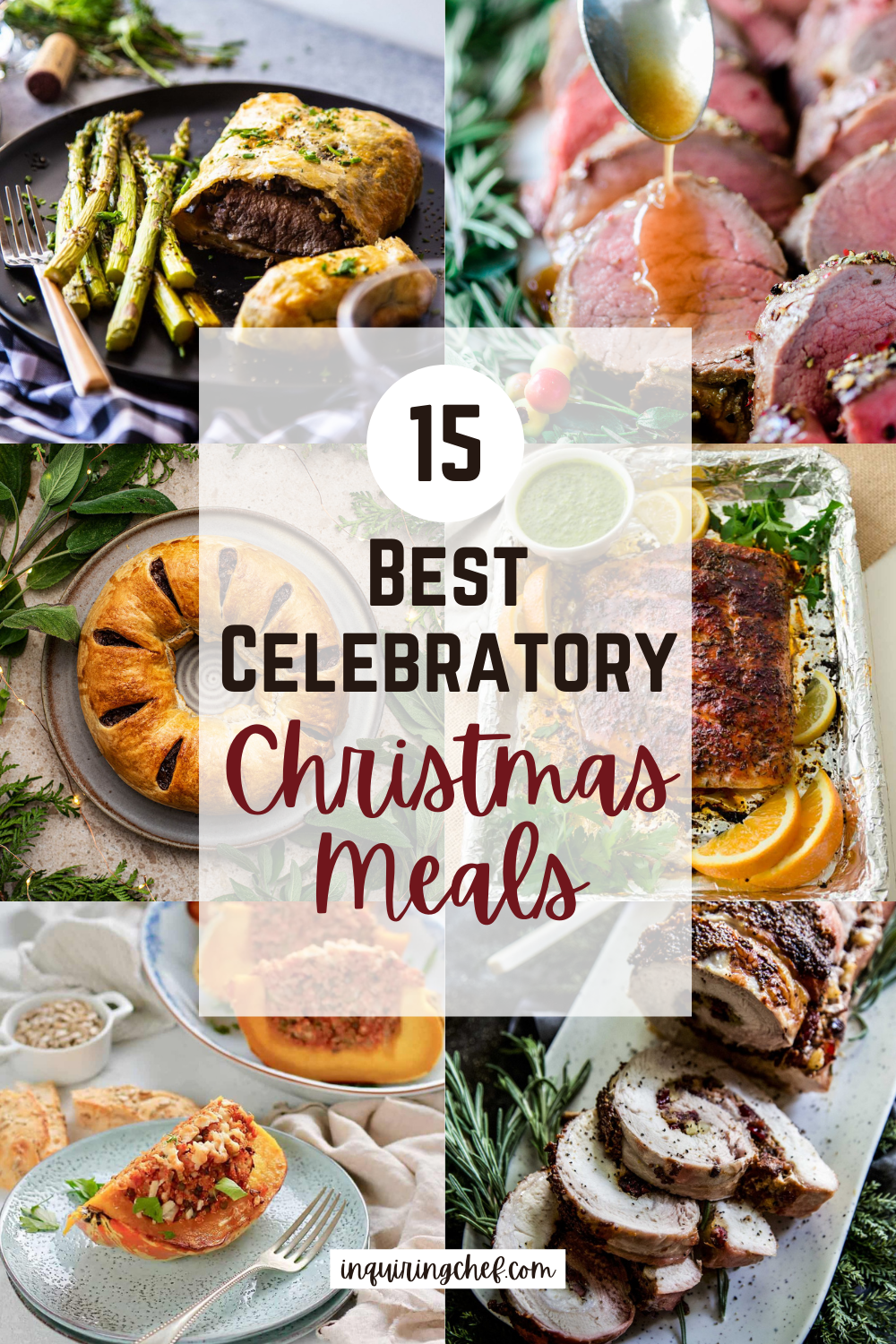 Whether you're looking for a show-stopping holiday meal that suits all the diet needs around your table or just want to do something beyond the traditional, we've got you covered. Here are 15 of the Best Celebratory Christmas Meals that don't include turkey or ham.
If there's one thing we've learned over the past couple of years, it's that holidays don't have to be traditional to still feel special. There have been scaled-down celebrations, meals at home, perhaps even roasting a whole turkey for the first time. A few years ago our family decided to skip the elaborate traditional Christmas meal of roasted turkey or ham in favor of something different. From Blackened Salmon with Citrus Salsa Verde to a Savory Mushroom and Caramelized Onion Wreath, it has been fun to mix things up and enjoy a celebration that doesn't necessarily take the entire day to prepare.
Enjoy this list of my favorite non-turkey / non-ham Christmas meals rounded up from all around the web. And happy holidays, however you celebrate!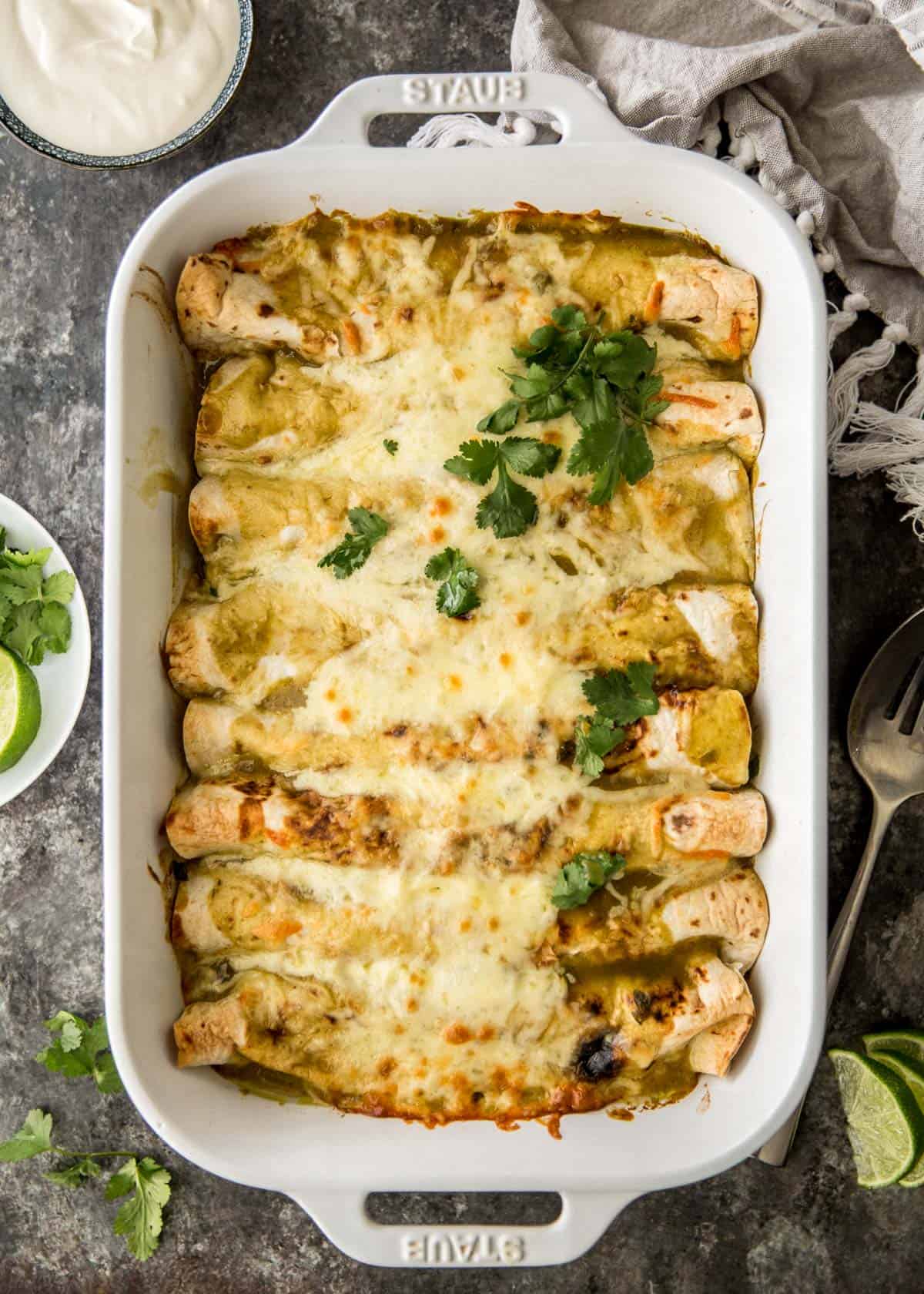 There is something that feels so special about everyone gathering around one large centerpiece dish, and a casserole-style one can be prepped ahead and baked until bubbly and hot. These vegetarian enchiladas are filled with melty cheese, roasted zucchini, and black beans for plenty of texture and flavor.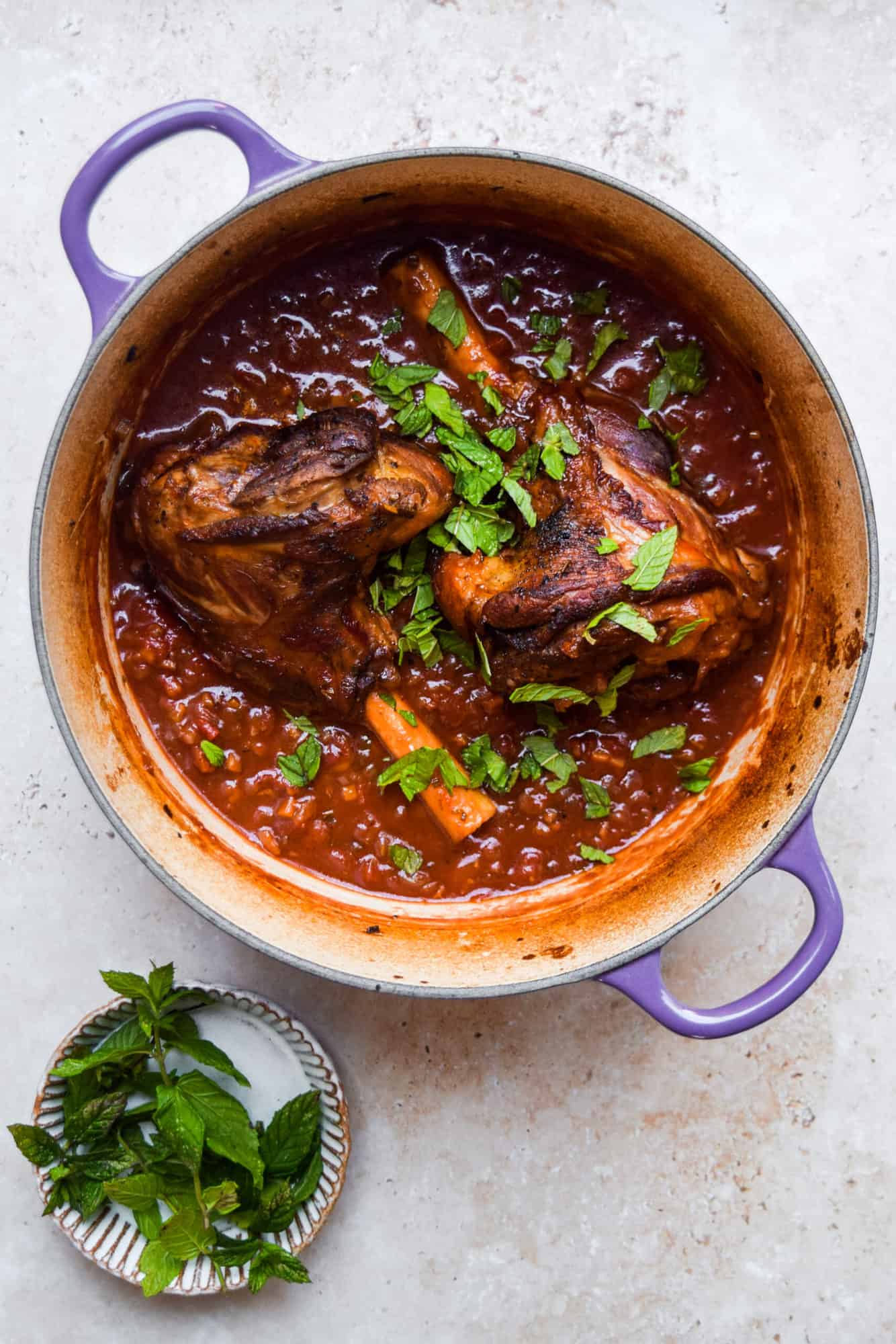 These Italian-style Tomato Braised Lamb Shanks are perfect for entertaining and feel special enough for a holiday meal. Make them ahead and simply heat them up whenever you're ready to serve. Bonus that these can can be easily scaled to serve a small or large gathering.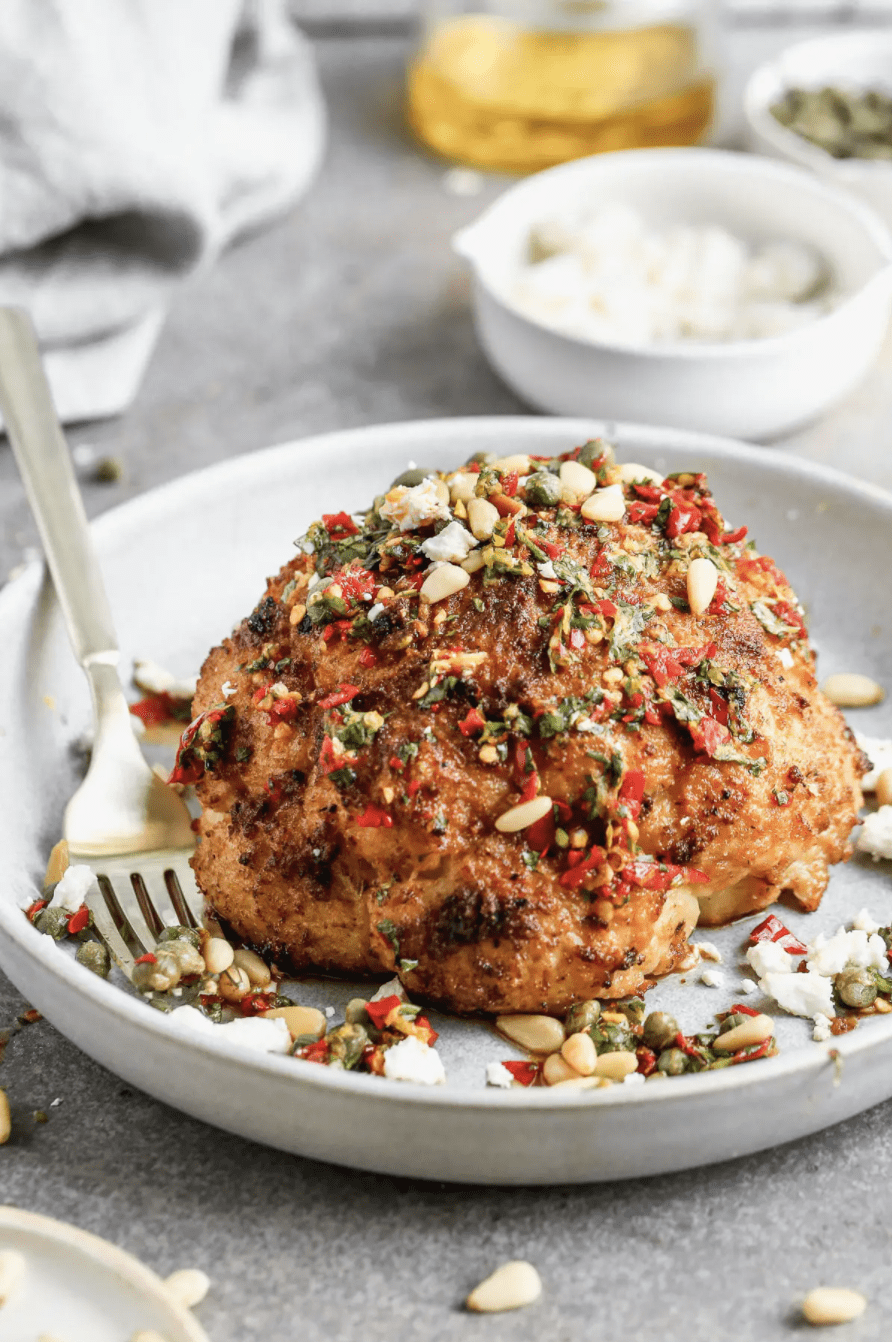 A whole roasted cauliflower always steals the show at a vegetarian feast. This version uses a technique I love – it's steamed before being rubbed with spices and roasted until crisp. Topped with homemade chimichurri, this packs a flavorful punch and shows off all the colors of the season!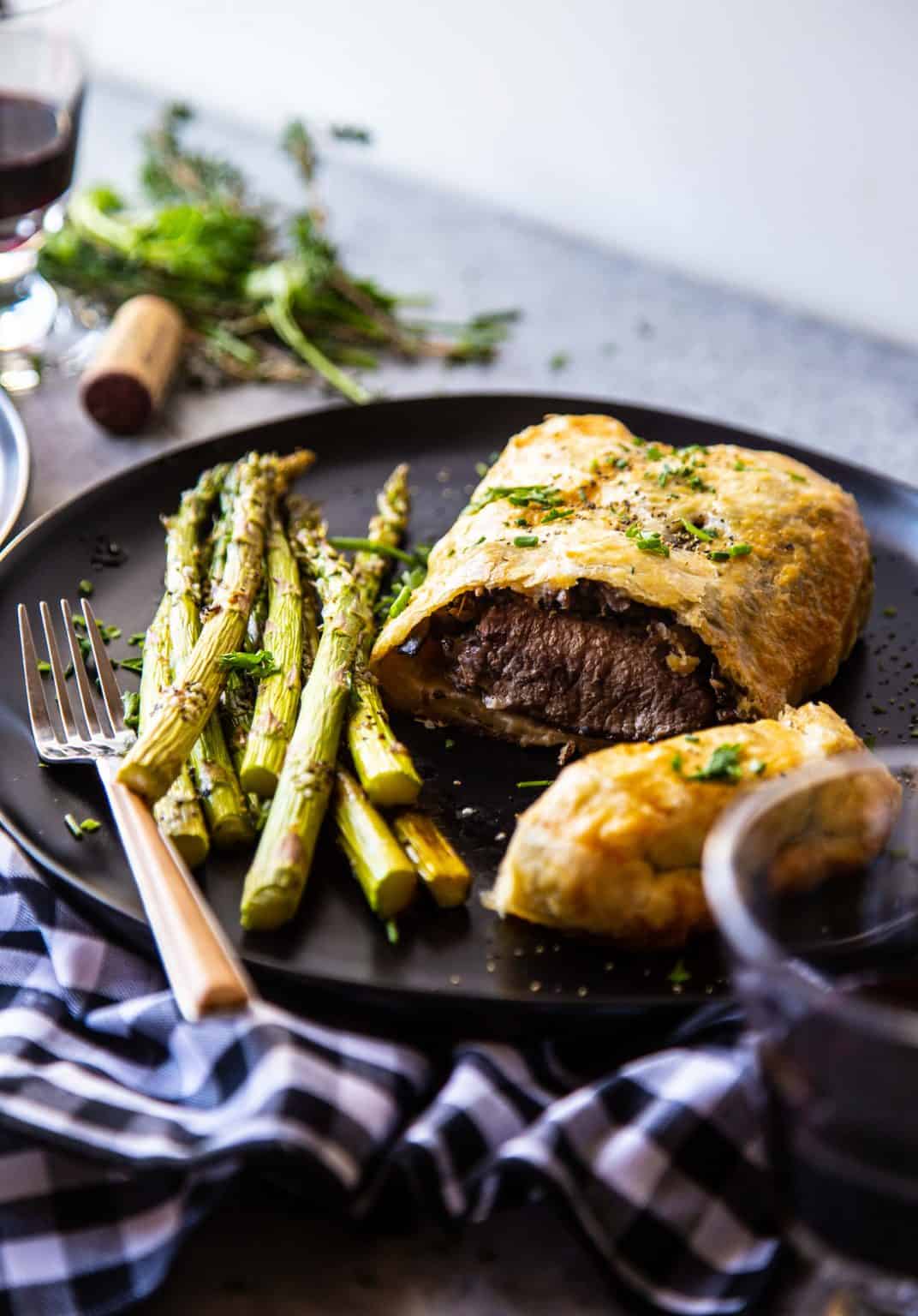 A classic Beef Wellington is always a hit during the holidays but I love this twist. Made with a lamb loin and plenty of mushrooms, you can make and assemble the filled pastry ahead ready to bake.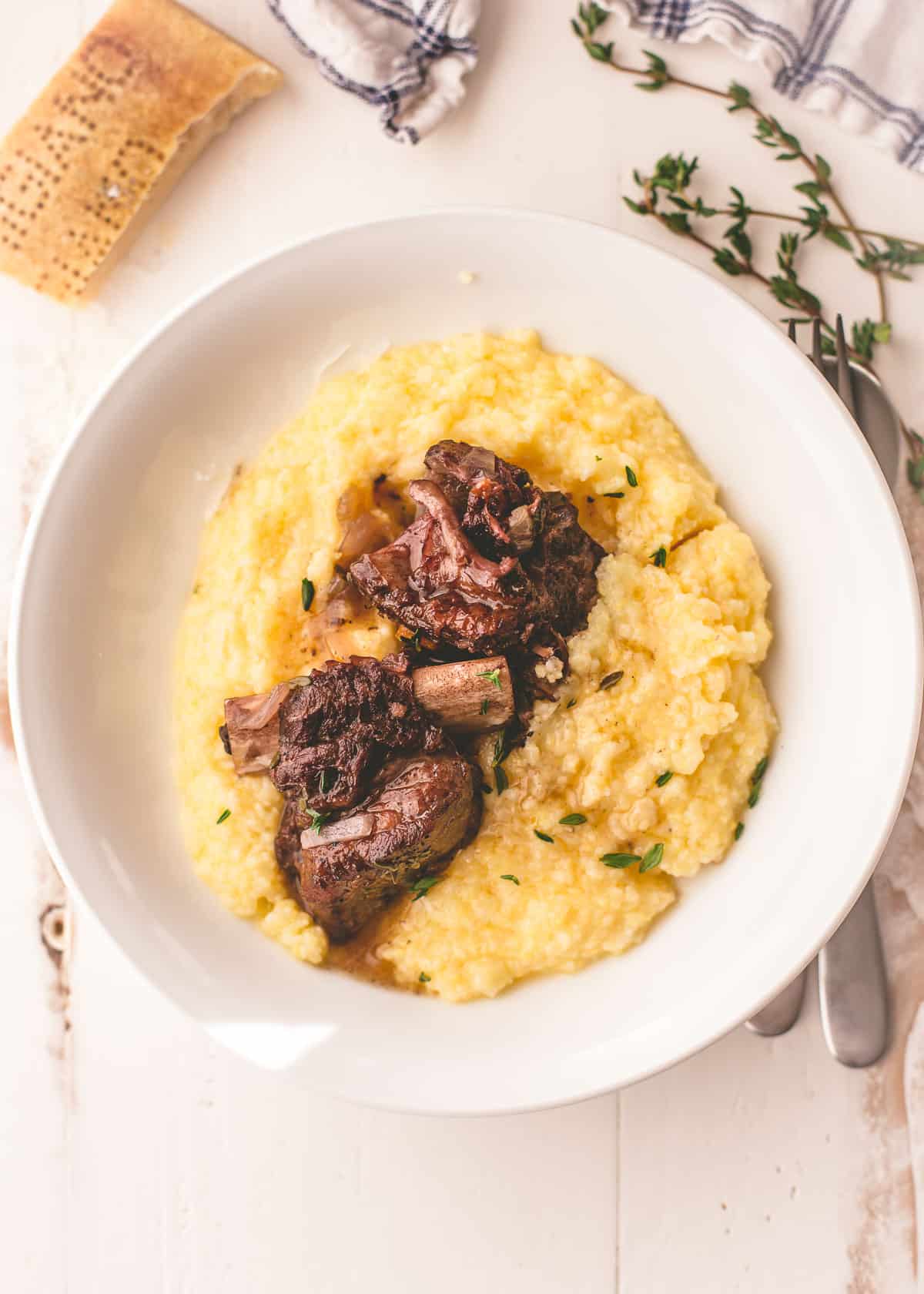 Braised short ribs are one of my favorite celebratory Christmas meals because they are incredibly forgiving. Prep them ahead and just warm them up to serve whenever folks get hungry. The meat is so tender and the cooking liquid so flavorful that you'll want to serve them over a grain to soak up every last bite.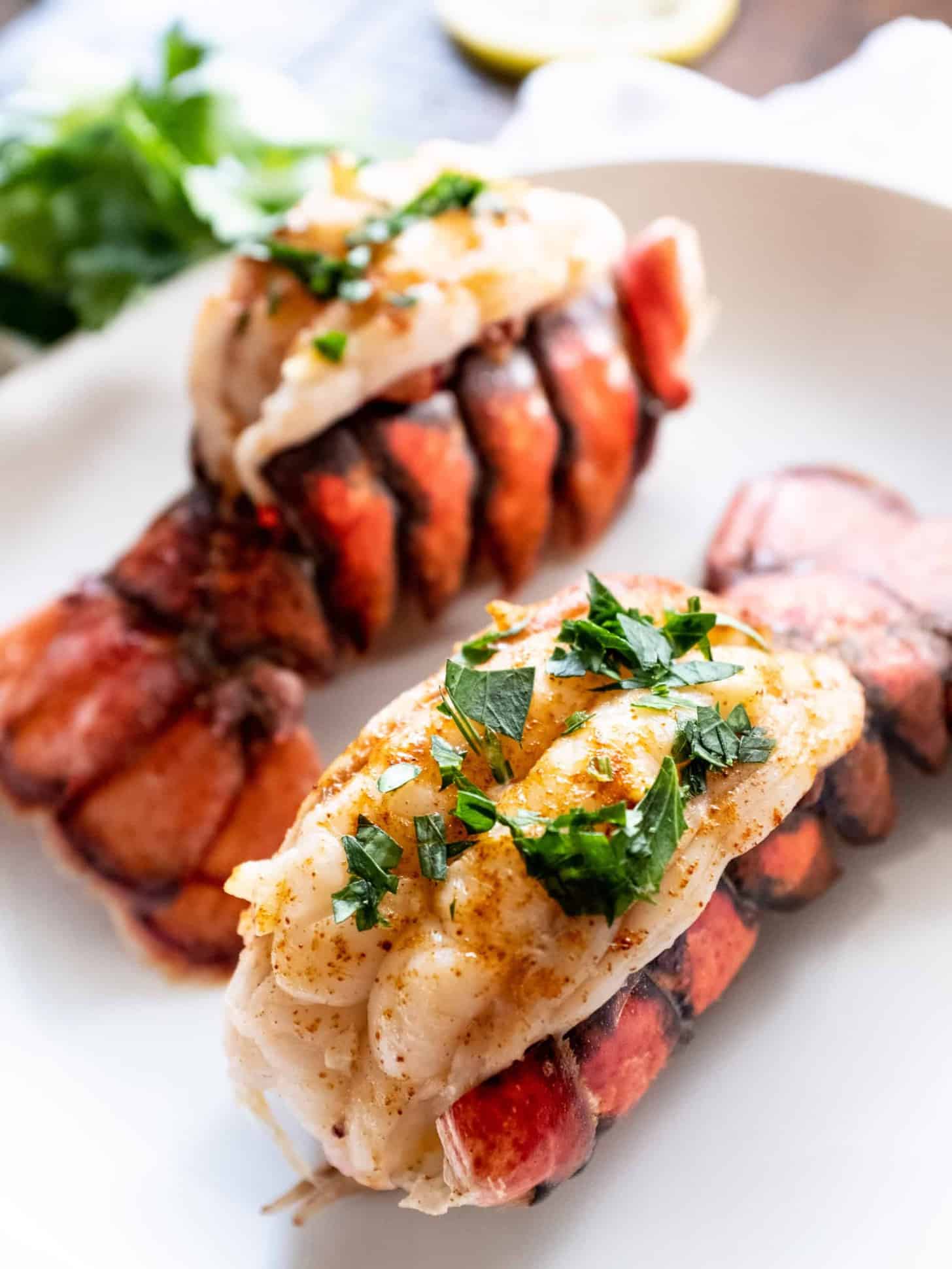 Nothing says celebration like lobster tails! This Christmas meal recipe is simple and classic and includes many helpful step by step photos to help you prepare your lobster to perfection.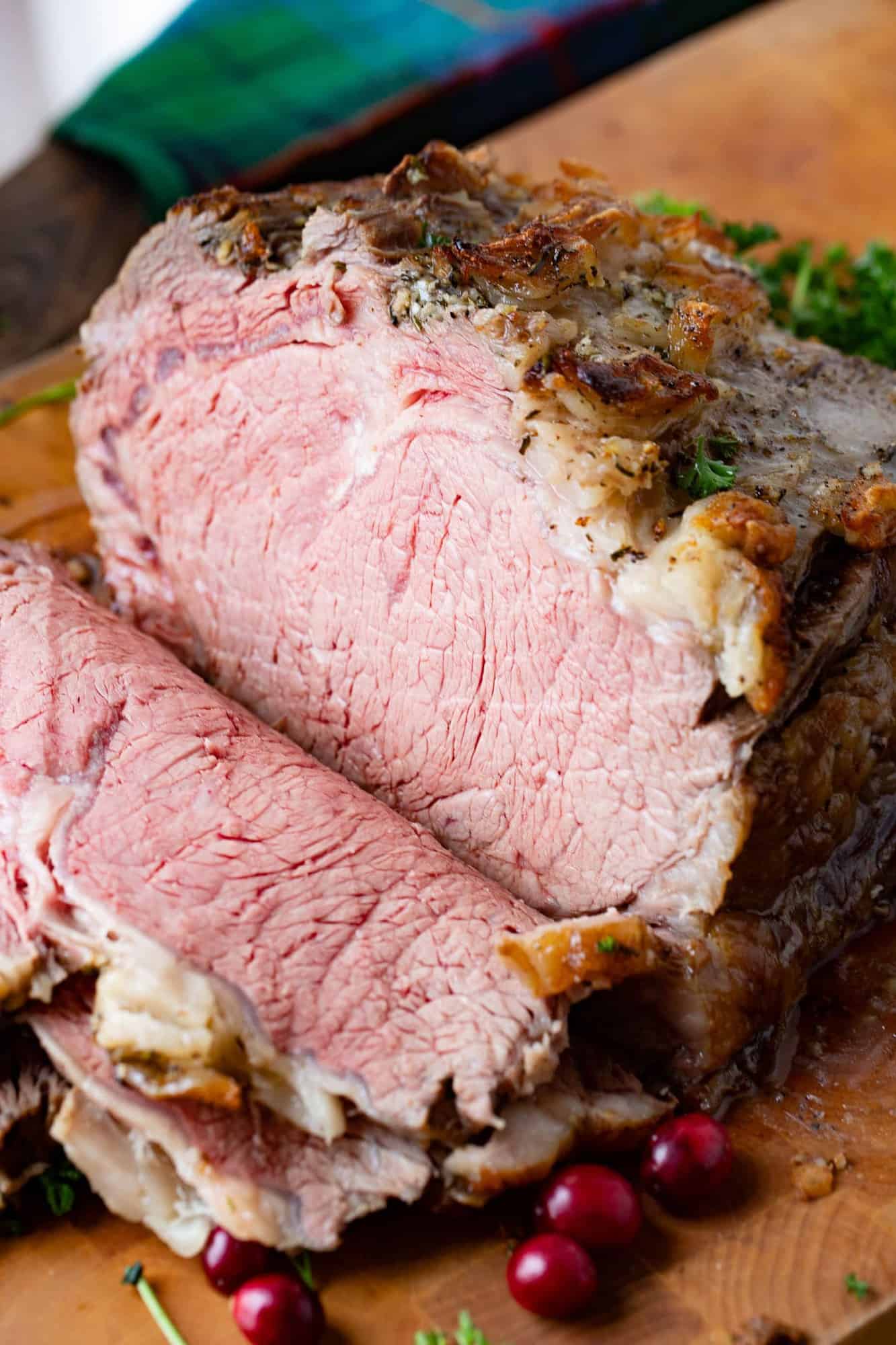 It can be easy to overcook a prime rib, especially with the added stress of guests, so I love this version made in the slow cooker. This easy-to-follow method includes instructions for medium, medium rare, and rare beef.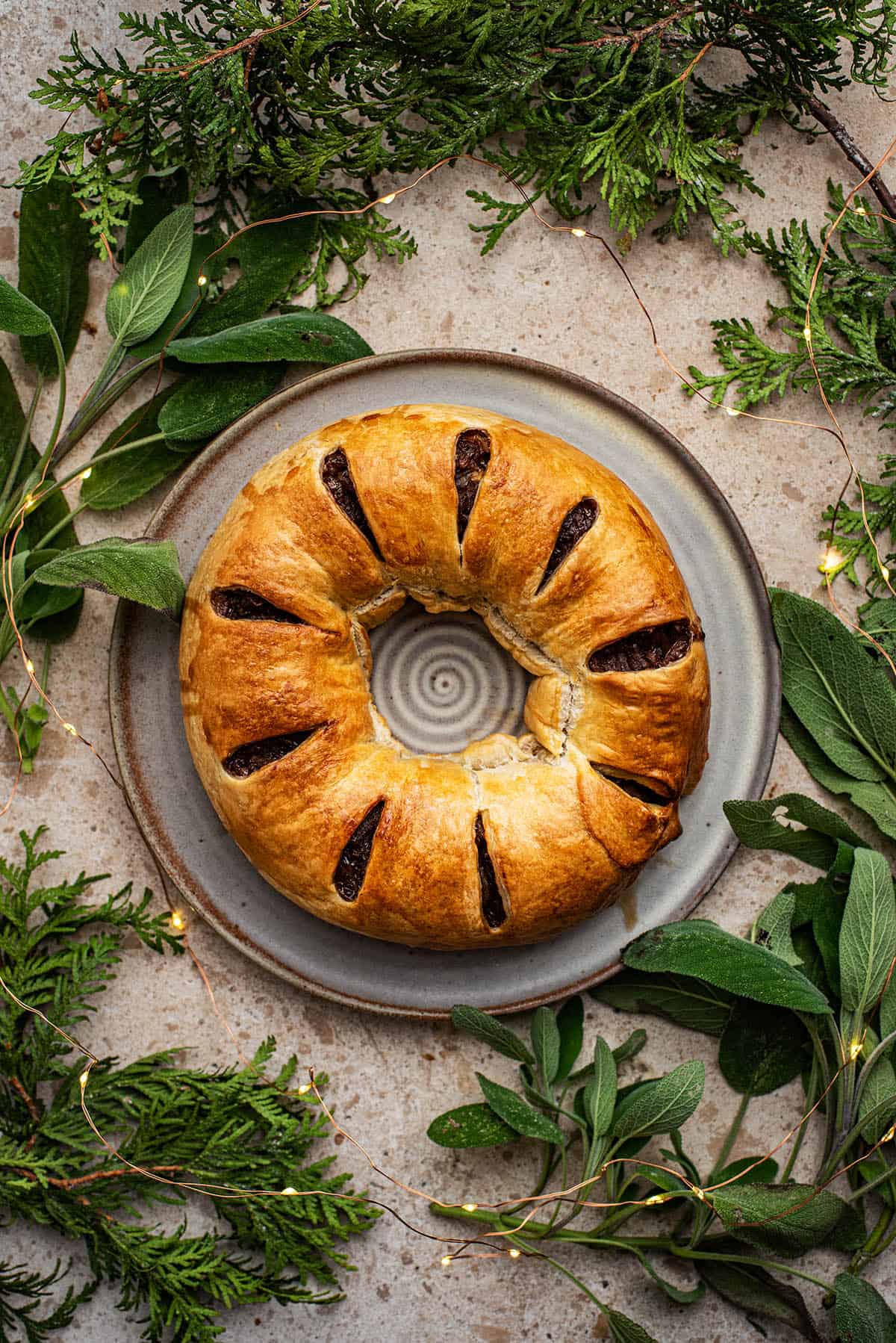 How festive and beautiful is this vegan-friendly main dish? Crisp vegan puff pastry encases a deceptively simple, rich mushroom-based filling. Get ahead by making the caramelized onions in advance.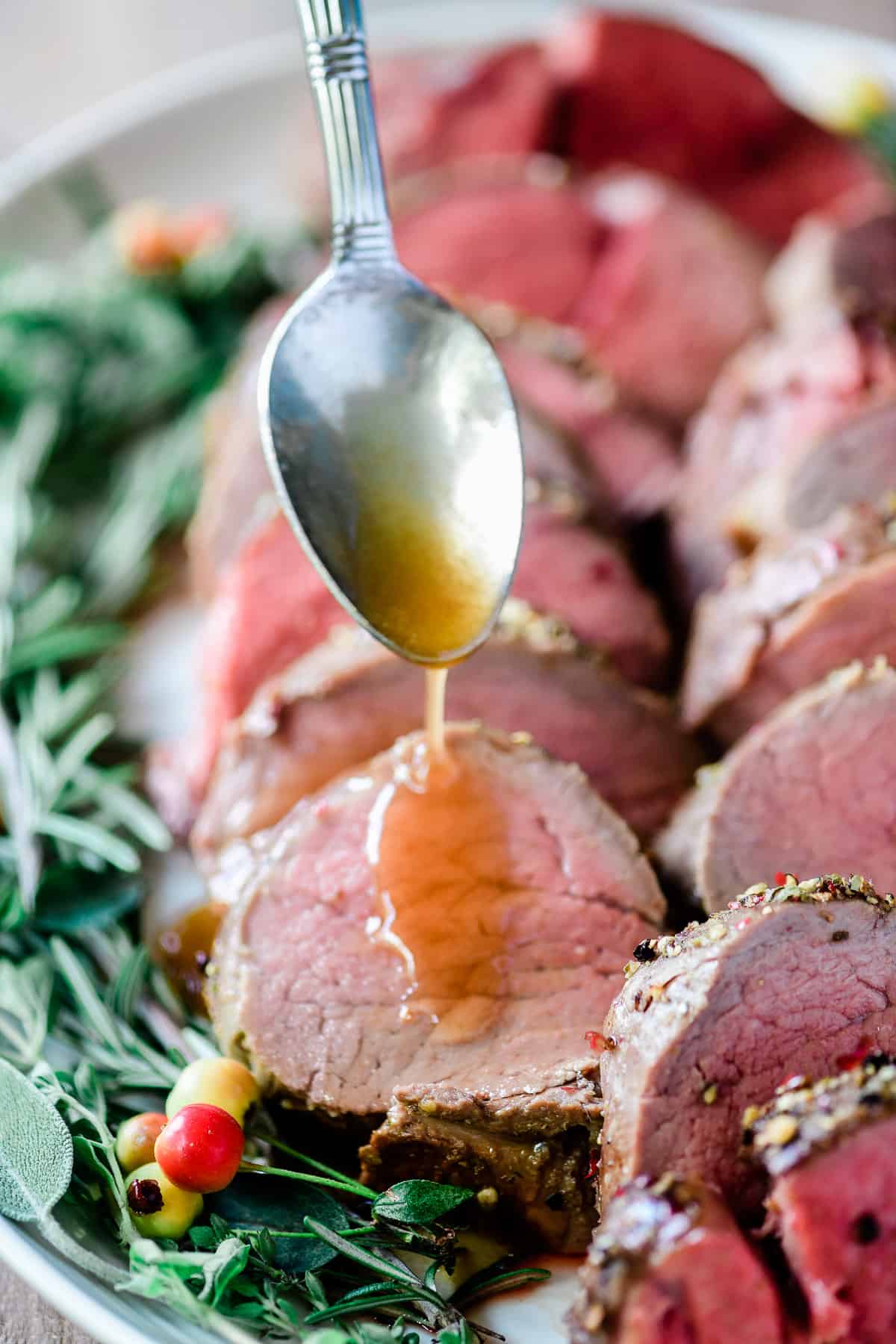 Beef tenderloin feels like a special Christmas meal and can be scaled to serve any size gathering. Here, it is simply cooked with a garlic browned butter sauce and ready to pair with a table full of classic or non-traditional holiday sides!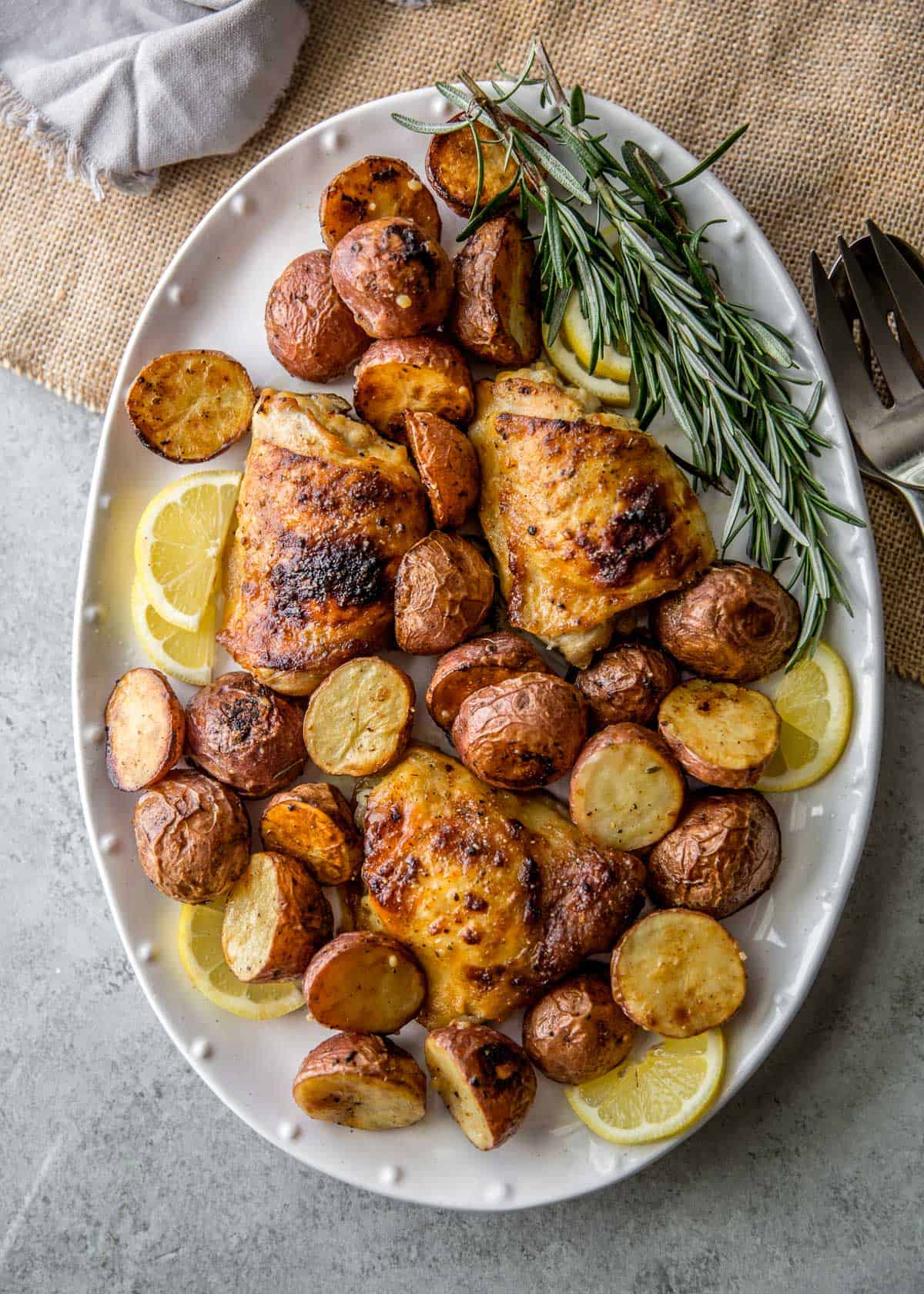 This is a sheet pan meal that doesn't feel like a sheet pan meal when served. Crispy chicken thighs and tender lemon rosemary potatoes give this meal a classic feel that just needs a crisp fresh salad on the side to be ready to serve.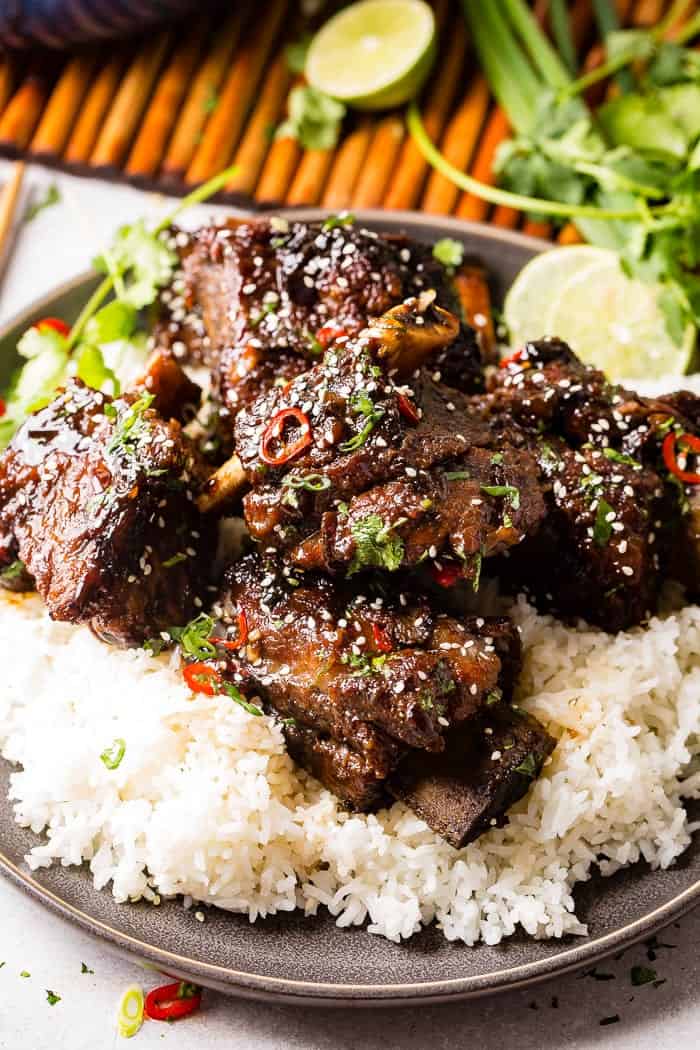 If you're looking to try something totally different this Christmas, these Korean Oven Braised Short Ribs get my vote. Made with classic Korean flavors, this slow cooked beef dish can be made ahead and is great served over rice or noodles.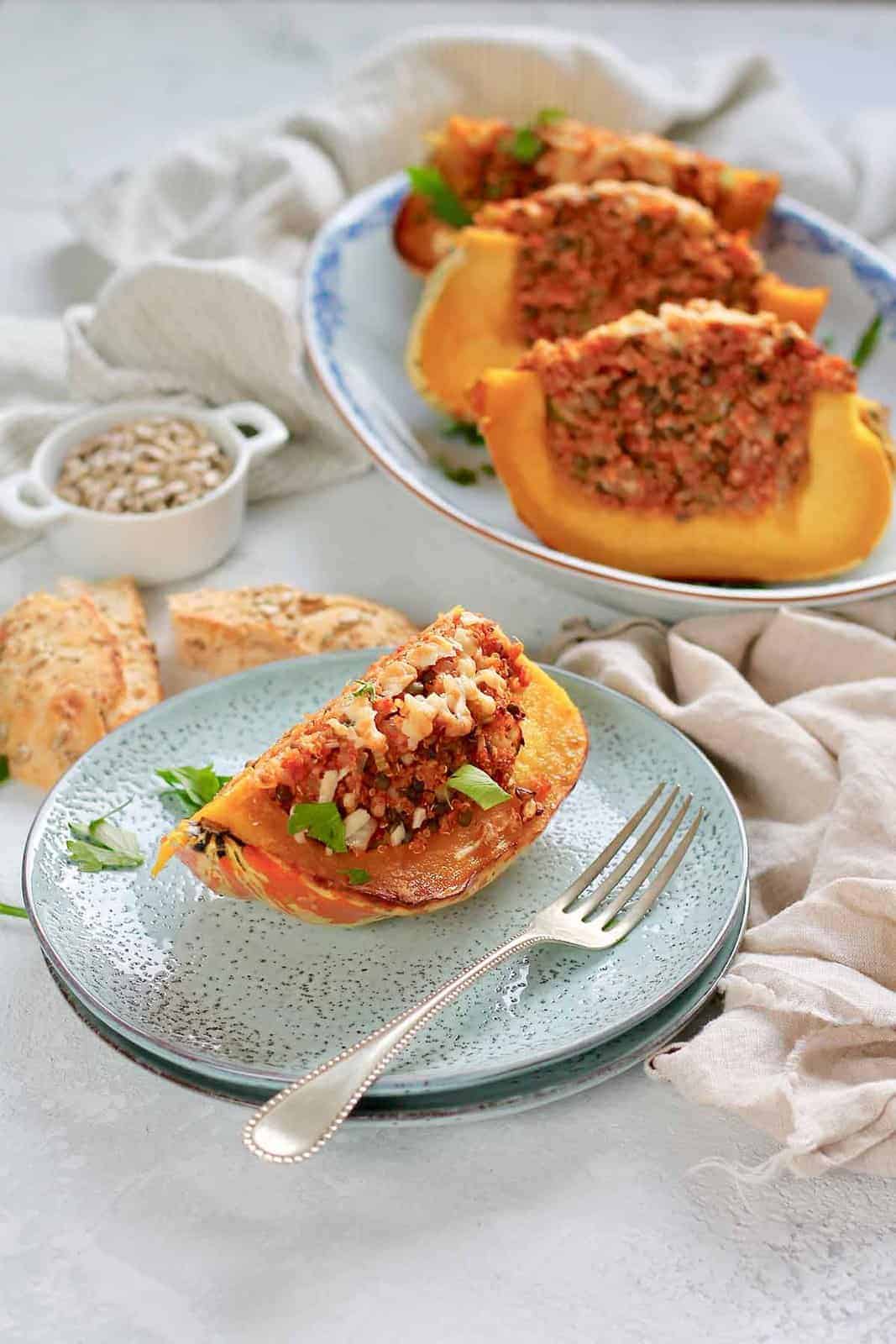 If you want a vegetarian dish that feels like it holds its own as a main course, stuffed squash gets my vote. Filled with quinoa and lentils, this version is hearty and comforting and would be great reheated for leftovers.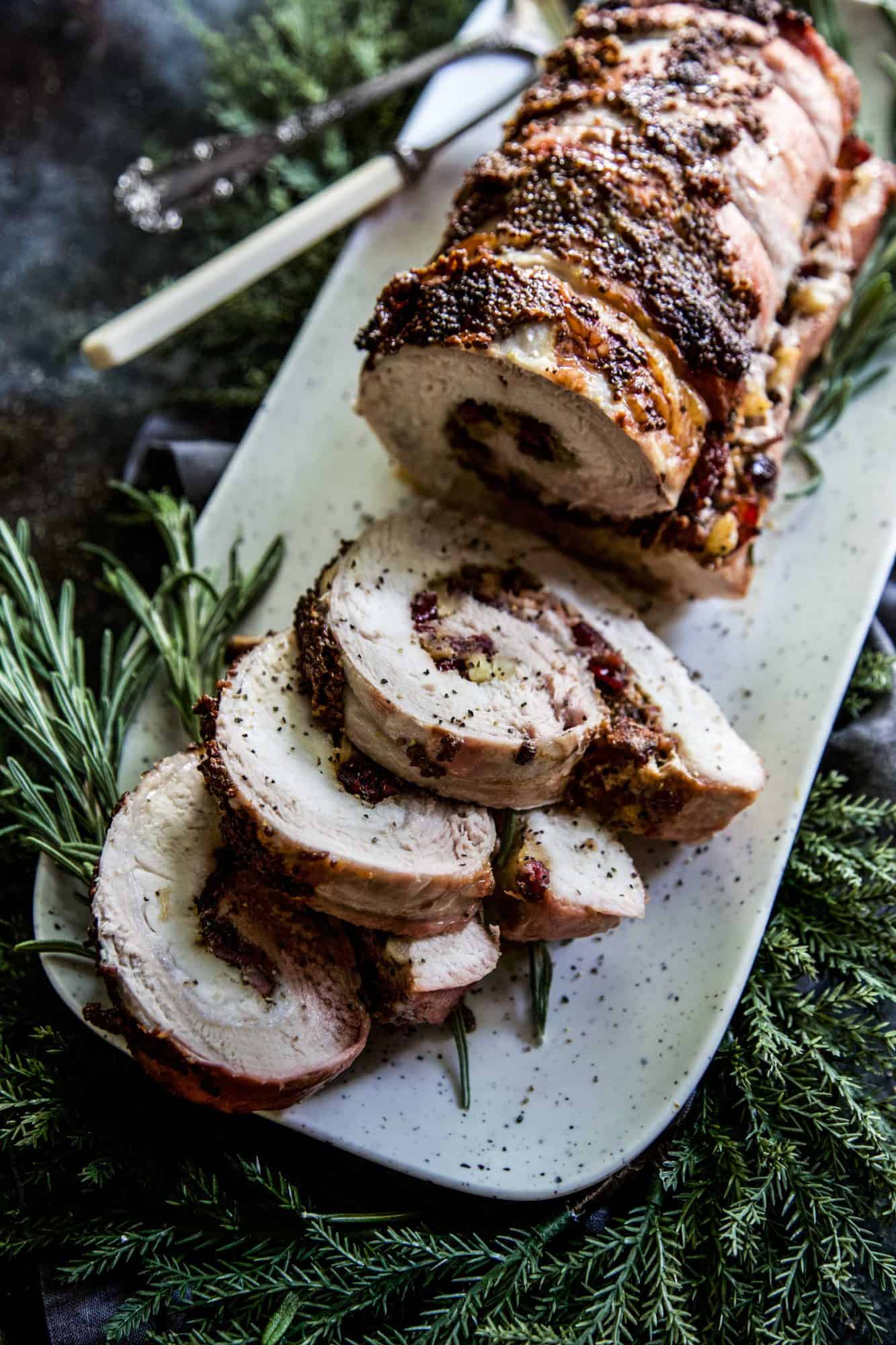 Bacon & Cranberry Stuffed Pork Tenderloin celebrates all the flavors of the season. Using this boneless cut also means it's easy to slice and serve right at the table.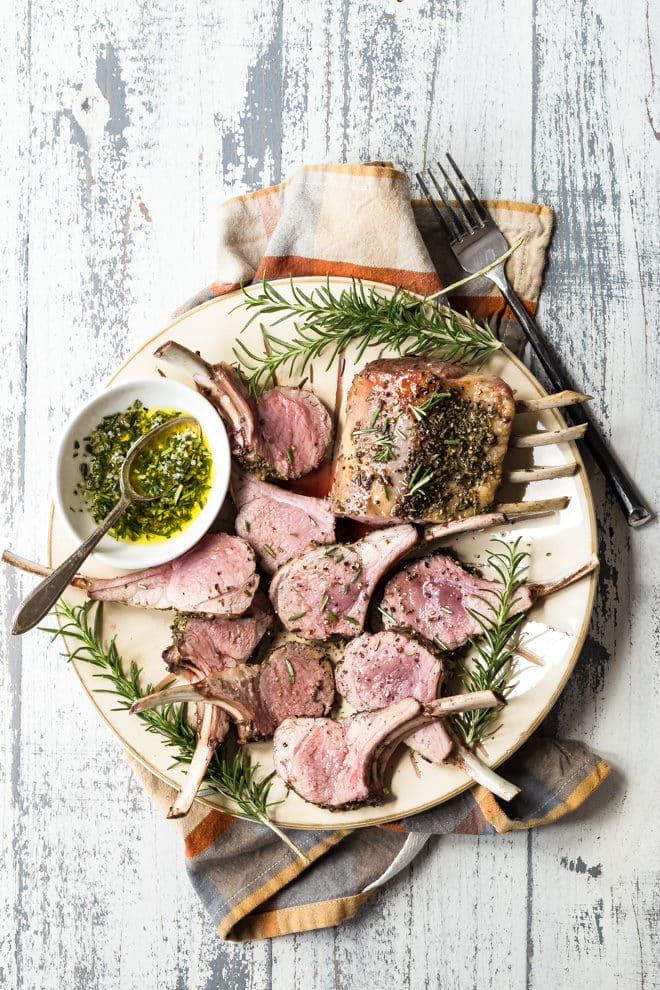 With a herby, garlicky rub, a rack of lamb can be one of the most impressive cuts of meat to bring to the table. I love how easily it pairs with almost any seasonal side you can think of!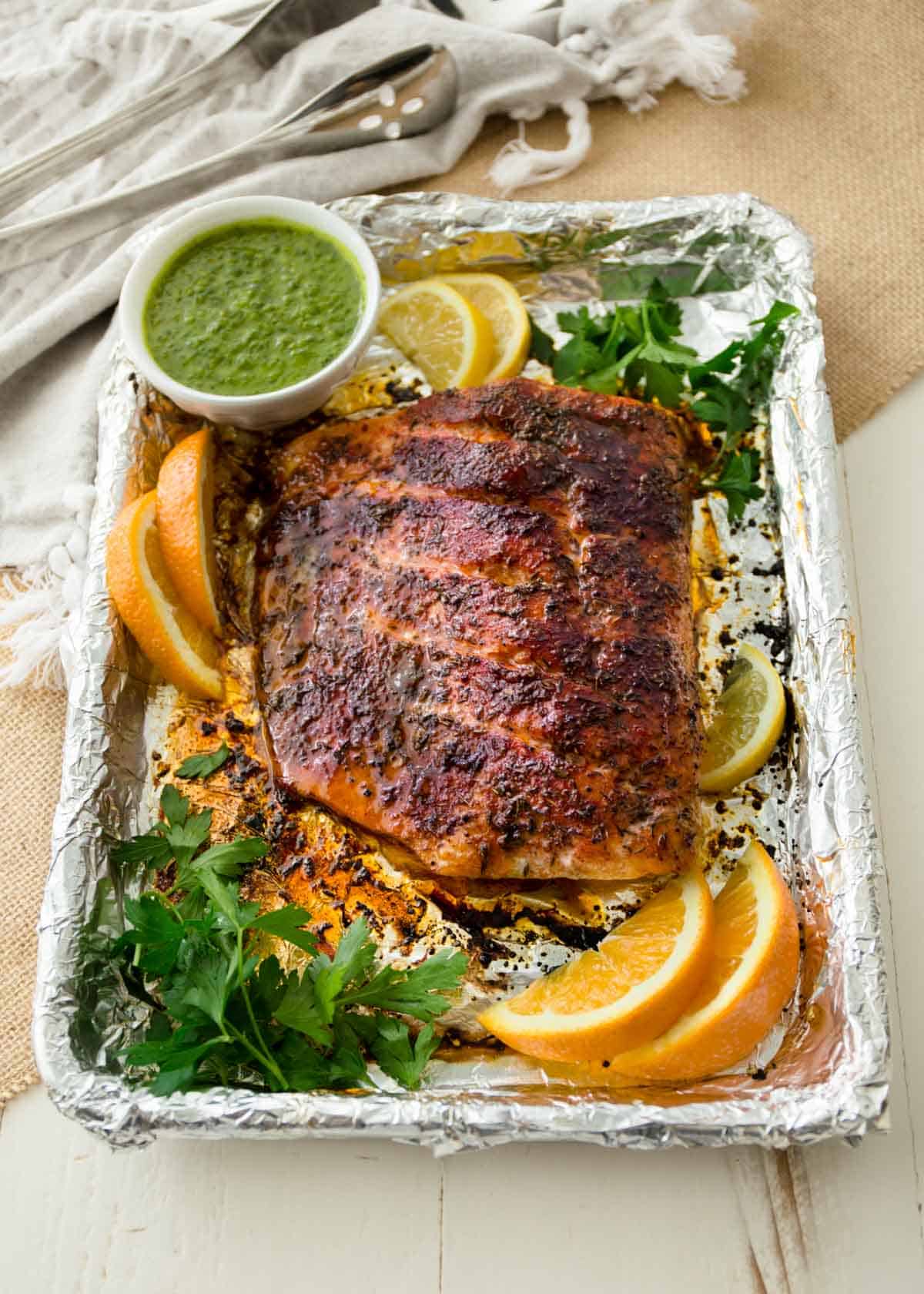 This impressive Blackened Salmon recipe is full of bright, bold, flavors that feel so much lighter than the traditional holiday fare.
My Favorite Kitchen Tools
For more dinner ideas, click here.