What to Cook in June
Published Jun 01, 2021•Updated Feb 27, 2023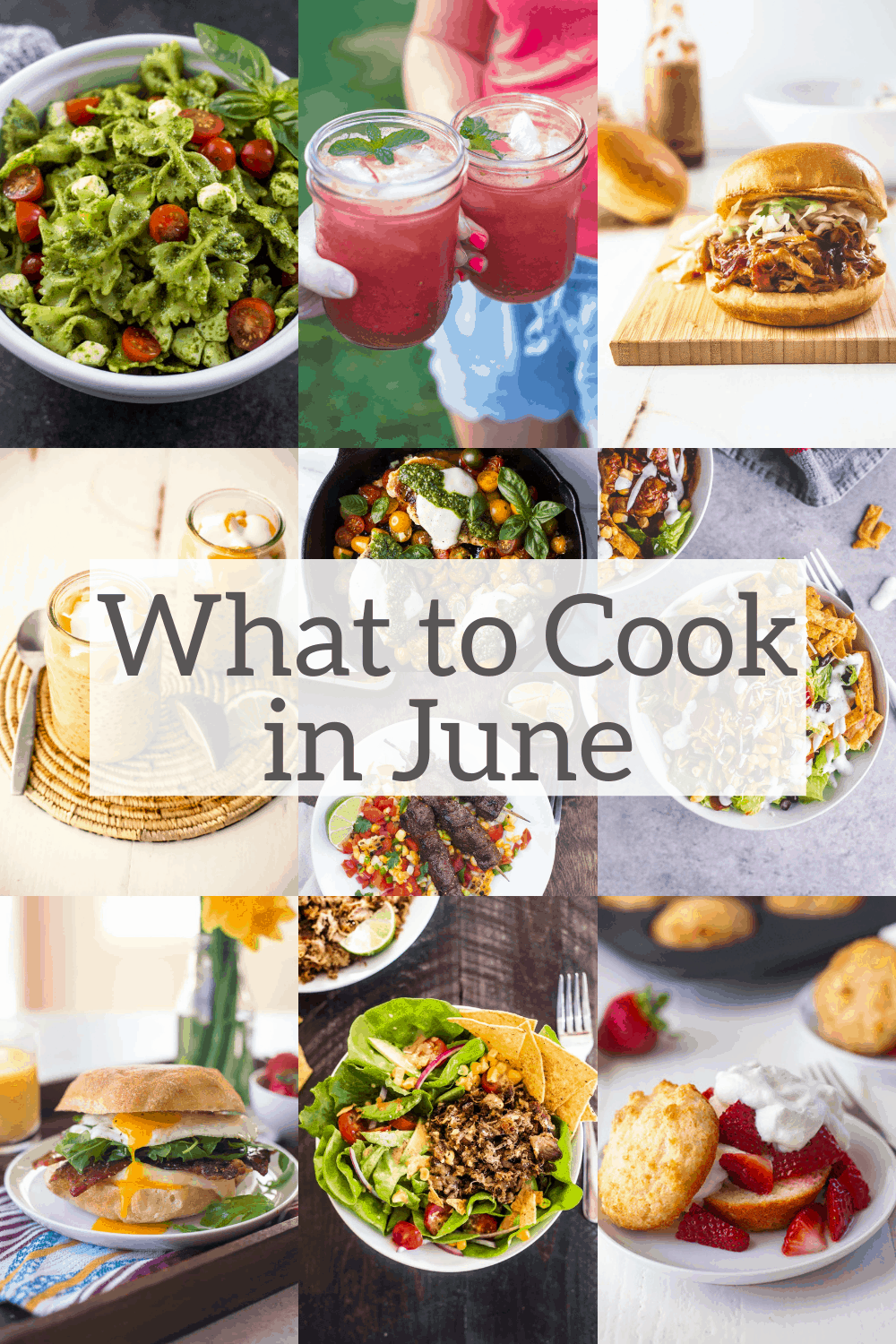 Greetings friends! Hope you had a fun Memorial Day and are ready to dive right into summer. After a soggy spring in Kansas City, we have fled for the sunshine and are vacationing at the beach on the Outer Banks in North Carolina. It officially feels like the time of year to jump into all things summer. Colorful salads, cold drinks, desserts made with all the fresh berries. If you're looking for recipes to cook in June, we've got you covered. See below for a few of my favorite early summer recipes.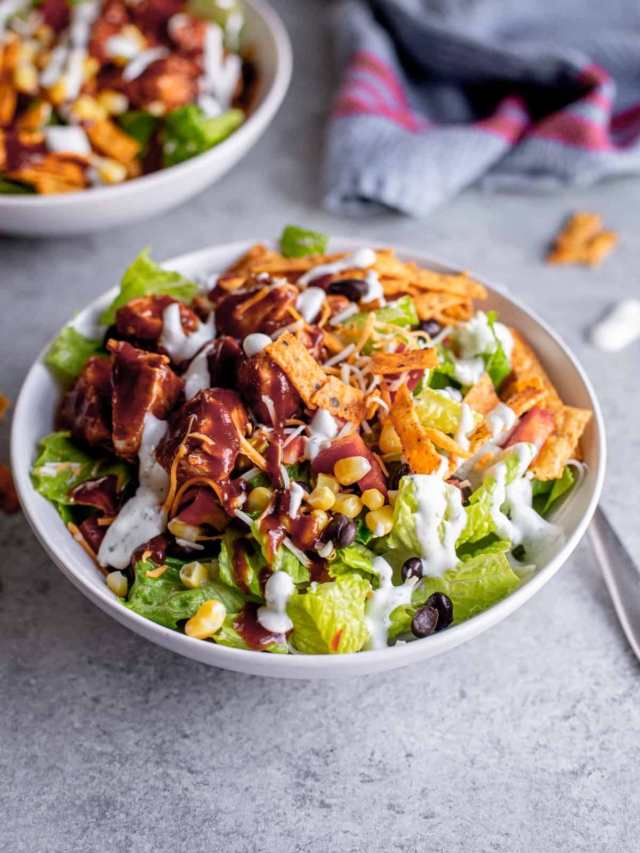 Crisp, fresh, and colorful, BBQ Chicken Salad is no ordinary salad. This dish has layers of flavor – sweet and tangy BBQ chicken, crunchy tortilla strips, and crisp vegetables, all tossed in creamy Greek yogurt ranch dressing.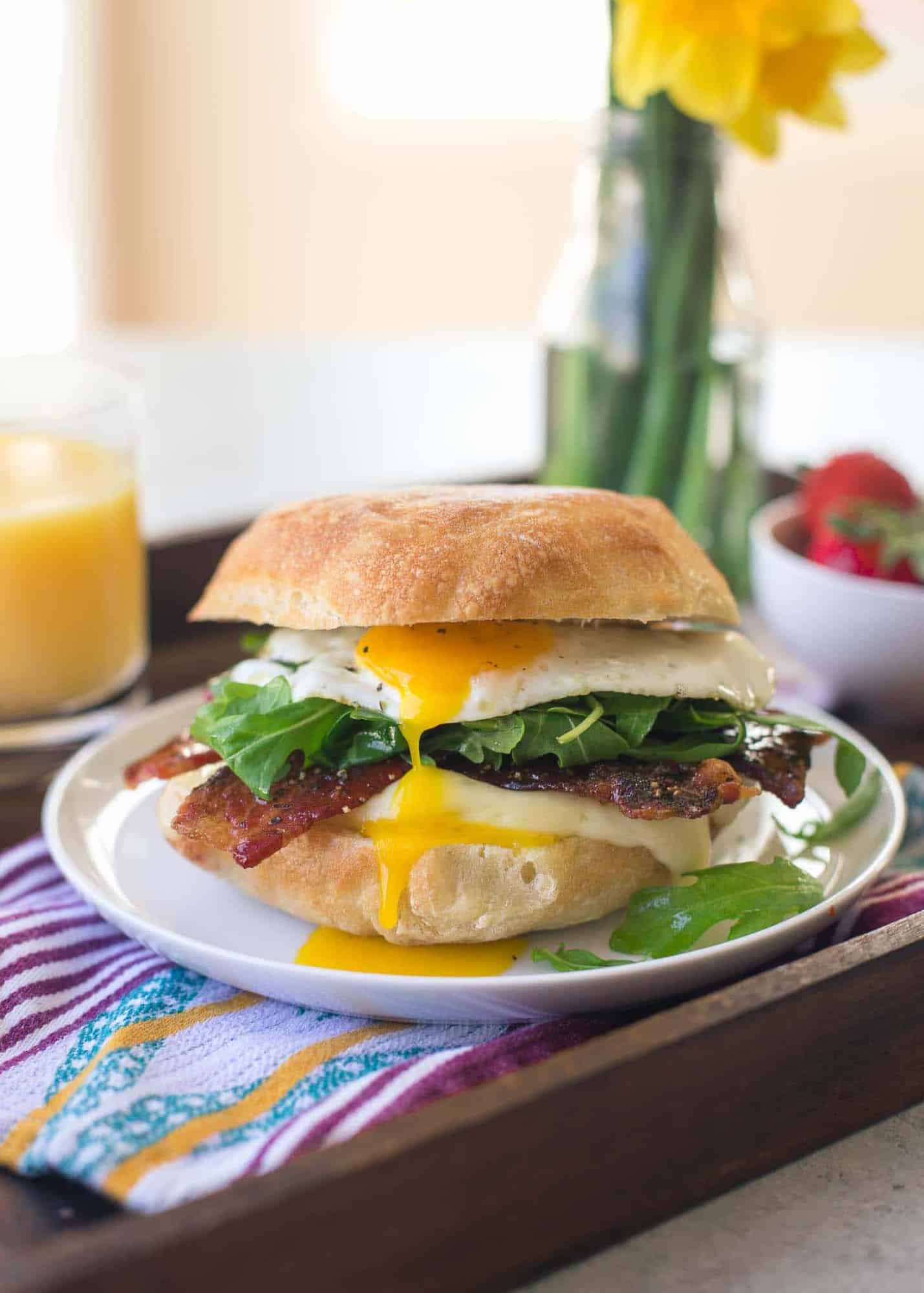 Savory, indulgent and topped with oven-baked strawberry glazed bacon, this is no ordinary breakfast sandwich.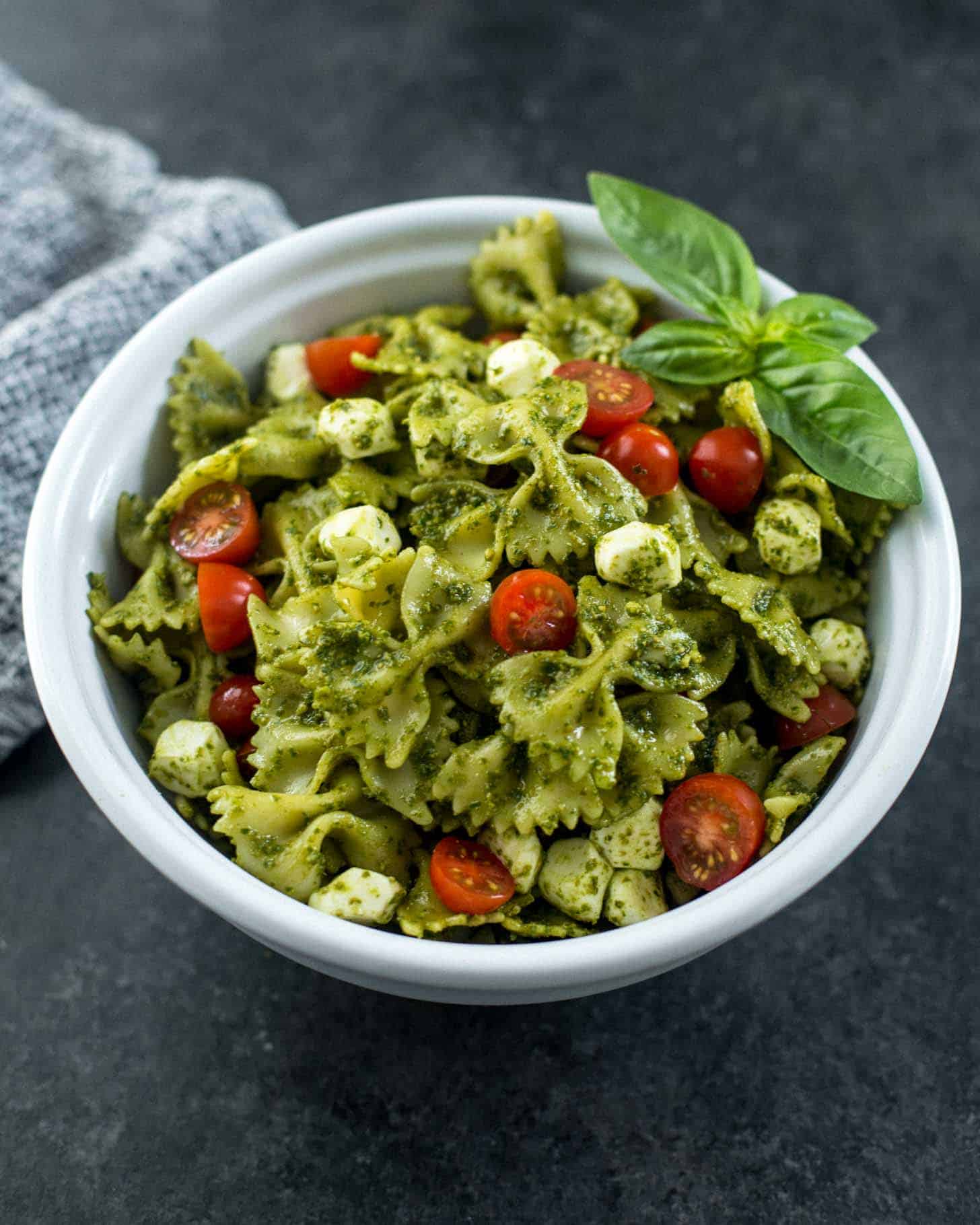 Pesto Pasta Salad is a quick pasta dish that tastes like summer in a bowl. Add bite-sized mozzarella pearls and fresh tomatoes and this pasta can be served warm or chilled, as a side dish or as its own light meal.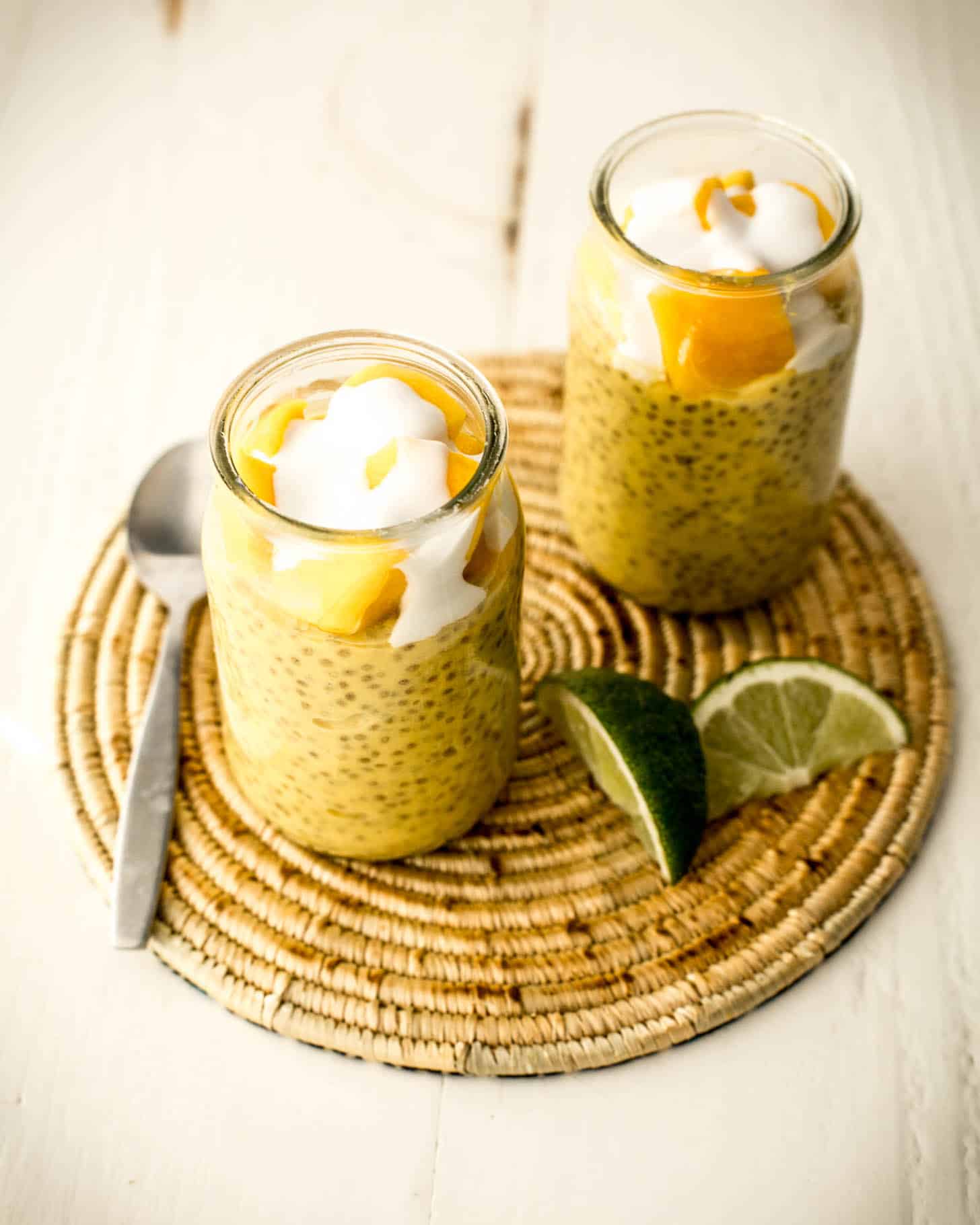 Creamy, naturally sweet, and thickened with chia seeds, Mango Chia Seed Pudding is great served for breakfast or dessert.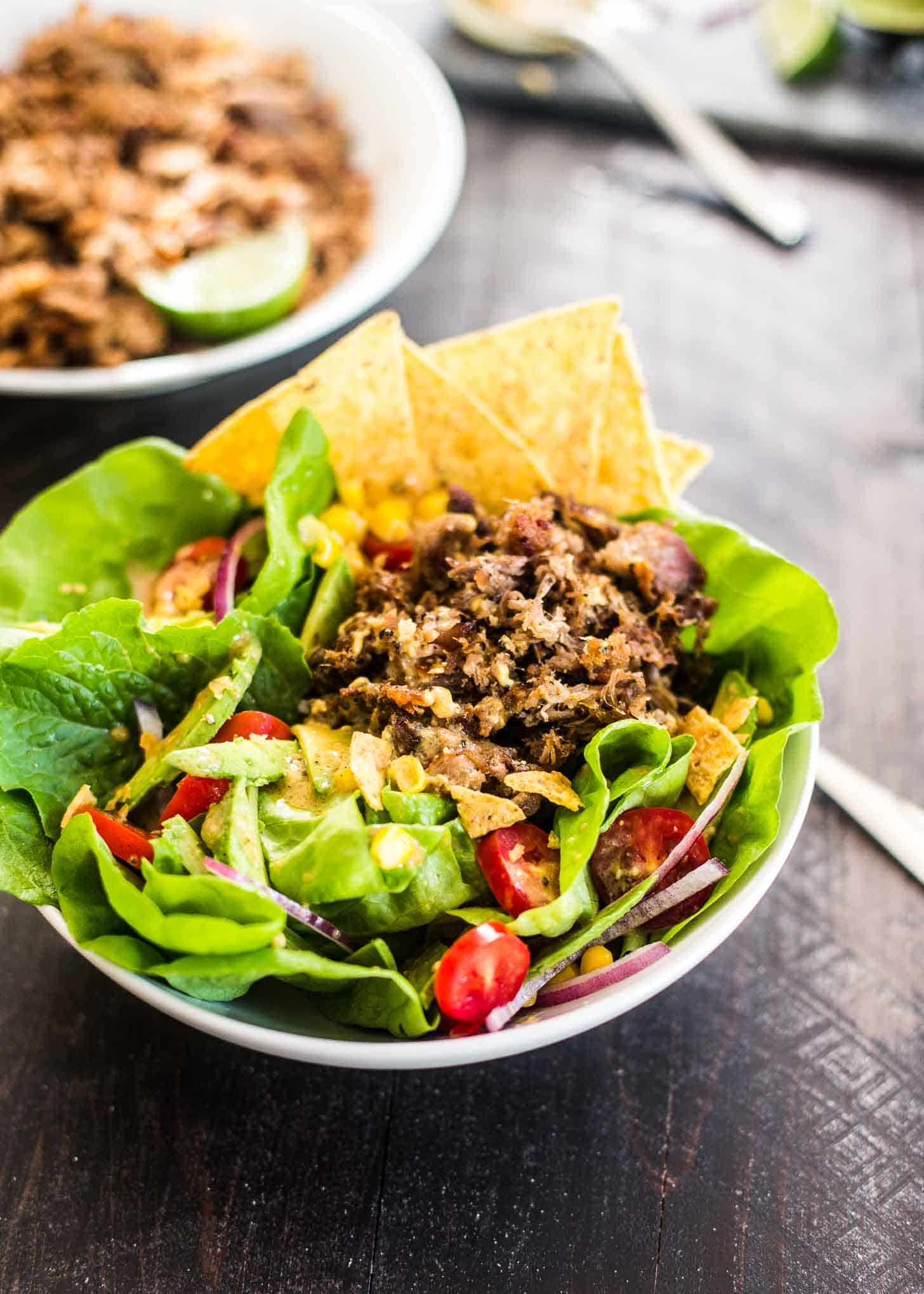 Carnitas Taco Salad is a Monday-friendly solution to a Saturday-worthy taco craving. Pack the salads with any vegetables you like and finish them with crispy slow cooker carnitas pork and crumbled tortilla chips.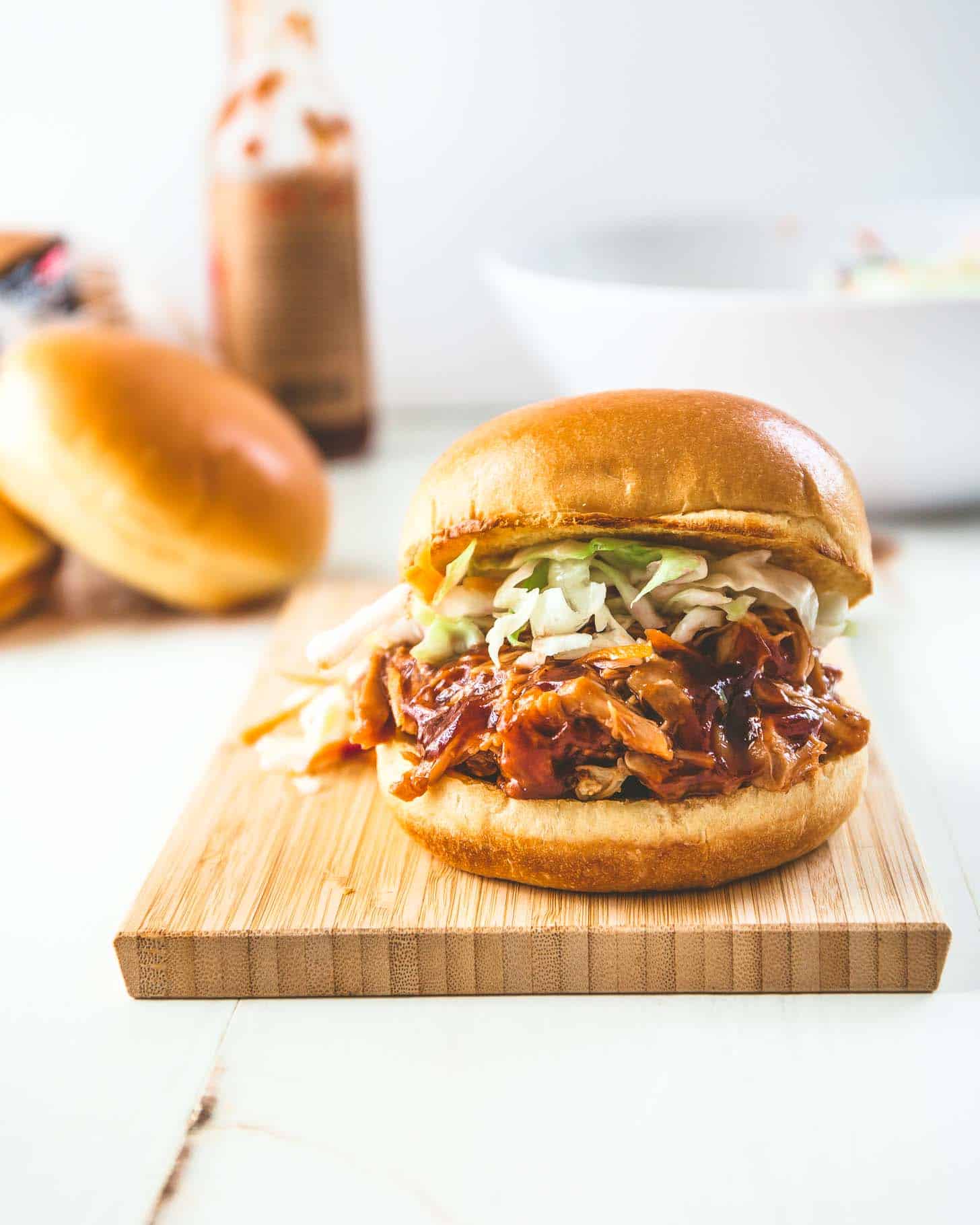 Sitting down to a meal of BBQ Pulled Chicken any time of year is to embrace the taste of summer. Make this weeknight-friendly meal in the slow-cooker or Instant Pot. It's a great dish for pot-lucks, summer dinners, and is freezer-friendly too!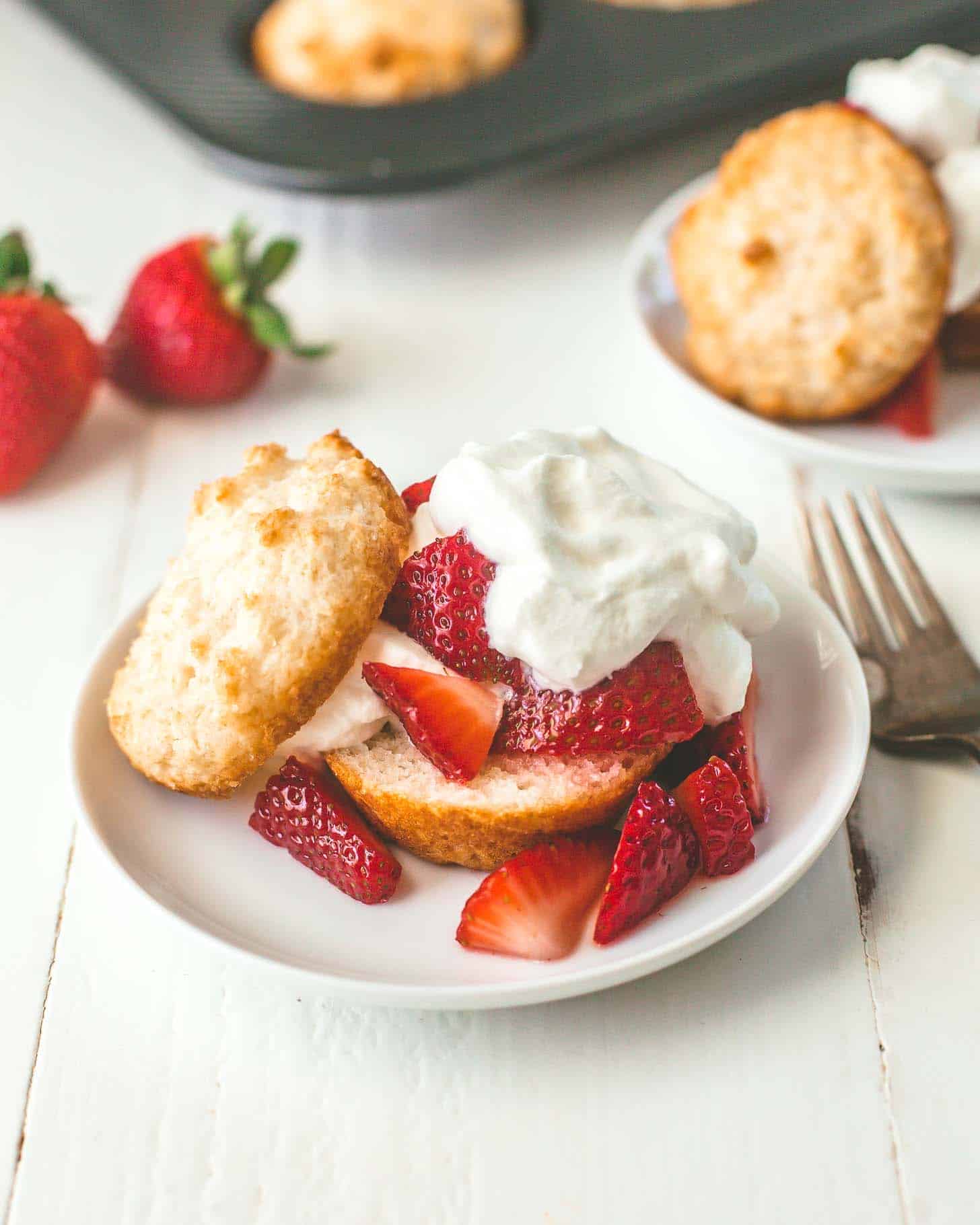 Looking for a simple, no-fuss strawberry shortcake recipe? Try Muffin Pan Strawberry Shortcakes. Unlike more complicated biscuit-style shortcakes, these use a simple cake batter to make light, tender little cakes. These are naturally egg-free. Top the cakes with berries and fresh whipped cream!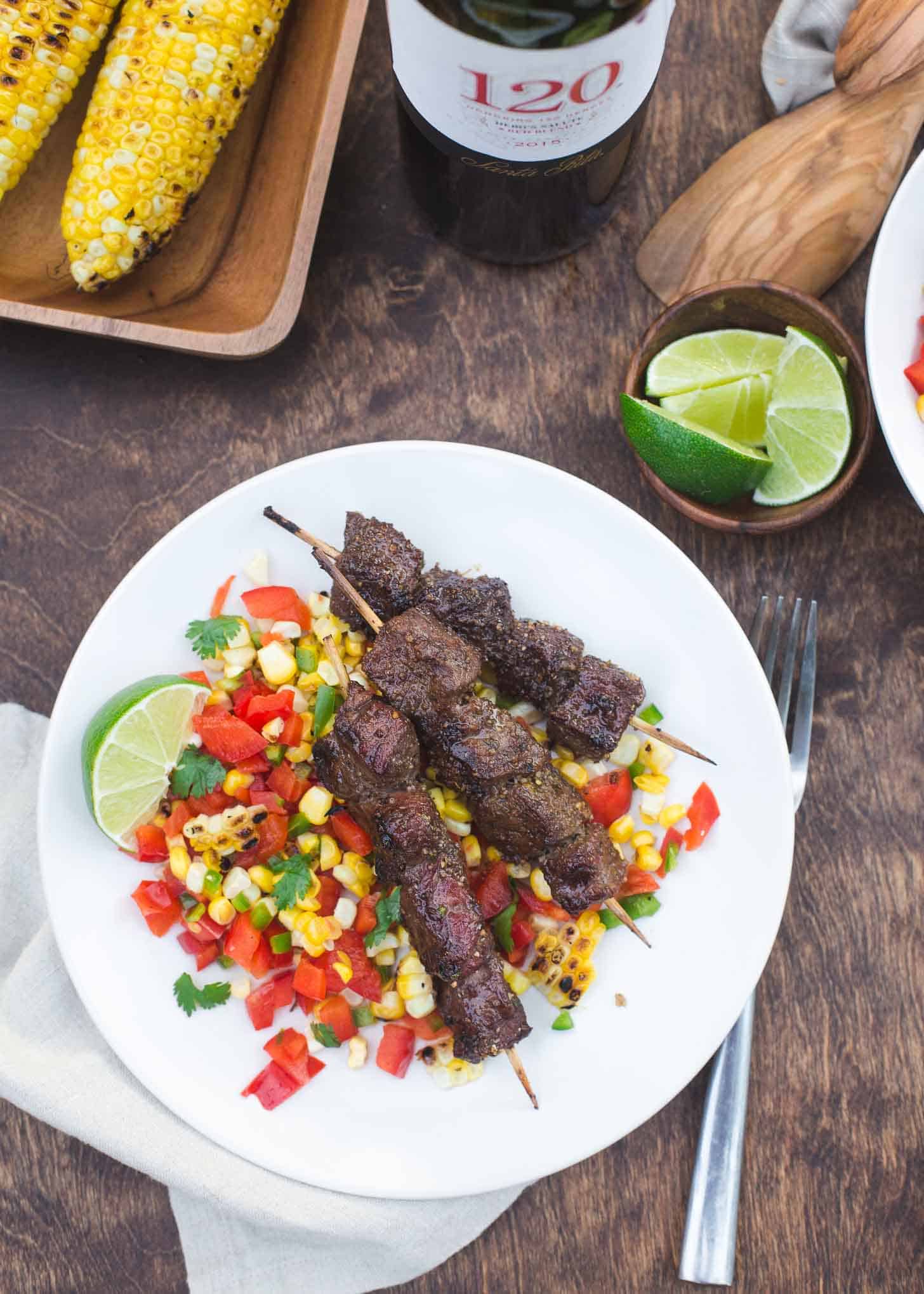 These Chili Lime Glazed Beef Skewers balance a savory spice rub with a rich, sweet glaze. No stove or oven needed, this is an entirely outdoor-friendly recipe that highlights summer produce with lime-infused Charred Corn Salsa.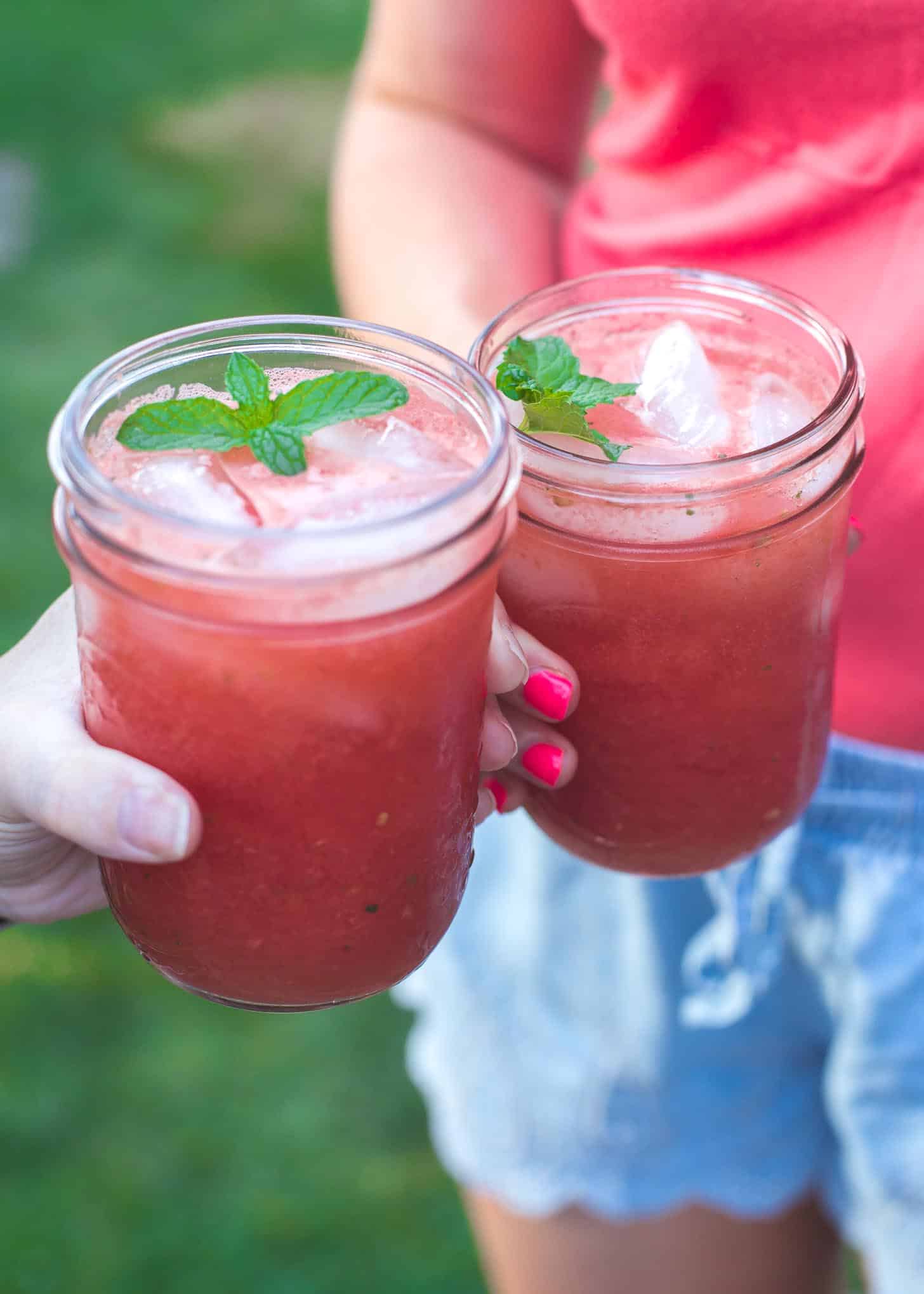 Watermelon Lime Coolers use fresh watermelon, lime juice, mint and sparkling water for a refreshing drink that's perfect for hot weather!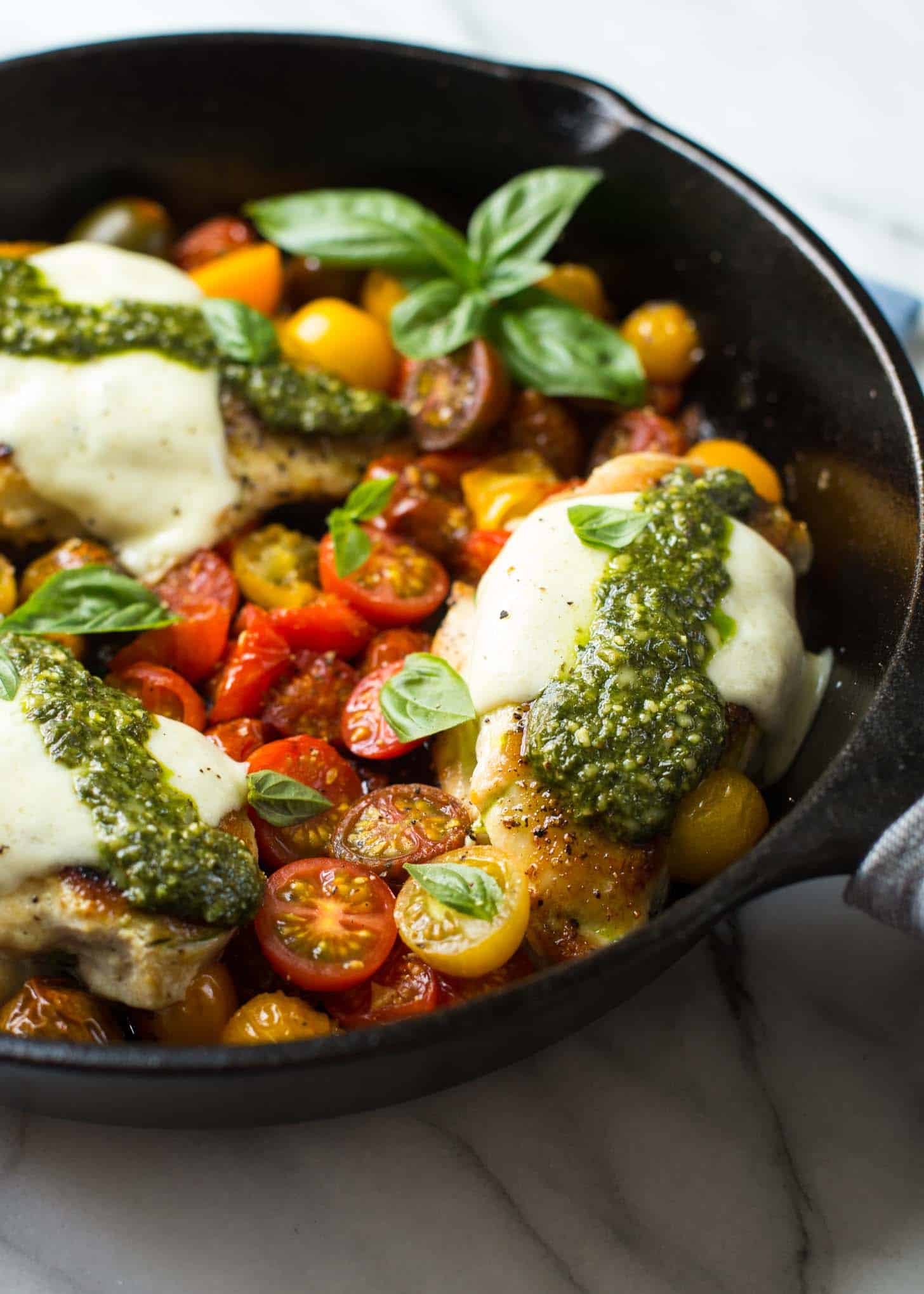 Caprese Chicken with Pesto is all the great flavors of a caprese salad with seared chicken breasts in an easy one-pan dinner! Serve it over zucchini noodles, pasta, quinoa or rice. This tasty dish is both gluten-free and keto.
Some of My Favorite Kitchen Tools
*This post contains affiliate links*