What to Cook in April
Published Mar 30, 2021•Updated Mar 12, 2022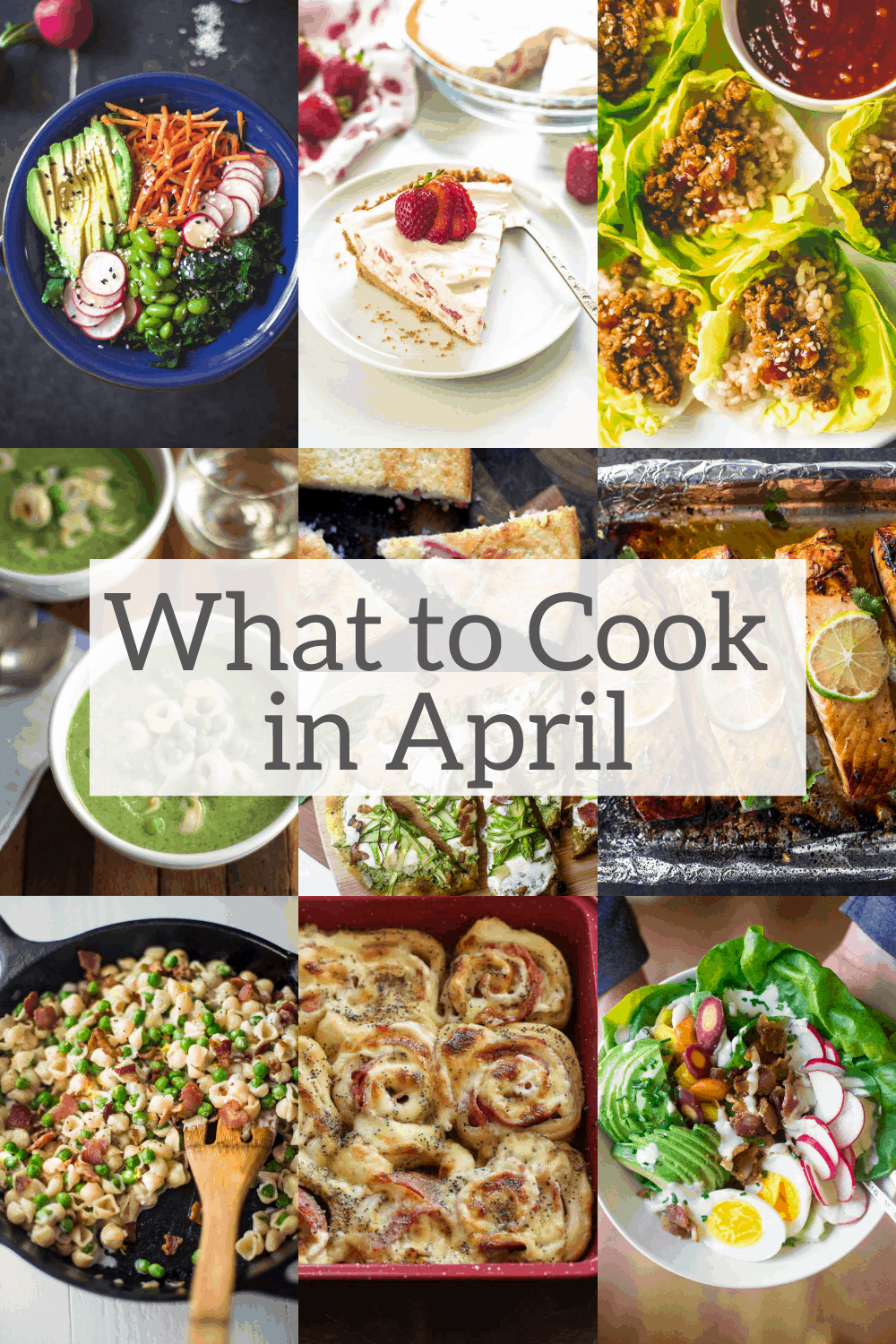 April here in Kansas City is when it really starts to feel like spring. Flowers are blooming. The world looks bright and new and full of color. Around our house we've also decided that this April will bring with it a flurry of activity. We have a long list of house projects we're checking off. Including painting Molly and Clara's bedroom and moving them from the kid beds they've slept in since they were 3 to bunk beds! In our house these bunk beds have been the most anticipated item of 2021 (and 2020), so we're all excited to make the move. It's also birthday month here – 4 of the 5 in our household celebrate this month! And while the celebrations will still be different than they'd be in normal times, we're determined to make them great.
Hopefully your April is bringing with it something good – perhaps even just more time outdoors. But no matter what your April looks like, we've all got to eat. Spring meals are some of my favorites – asparagus, greens, strawberries, peas, and radishes that we pull straight from the garden.
Below are some of my favorite spring recipes to cook in April.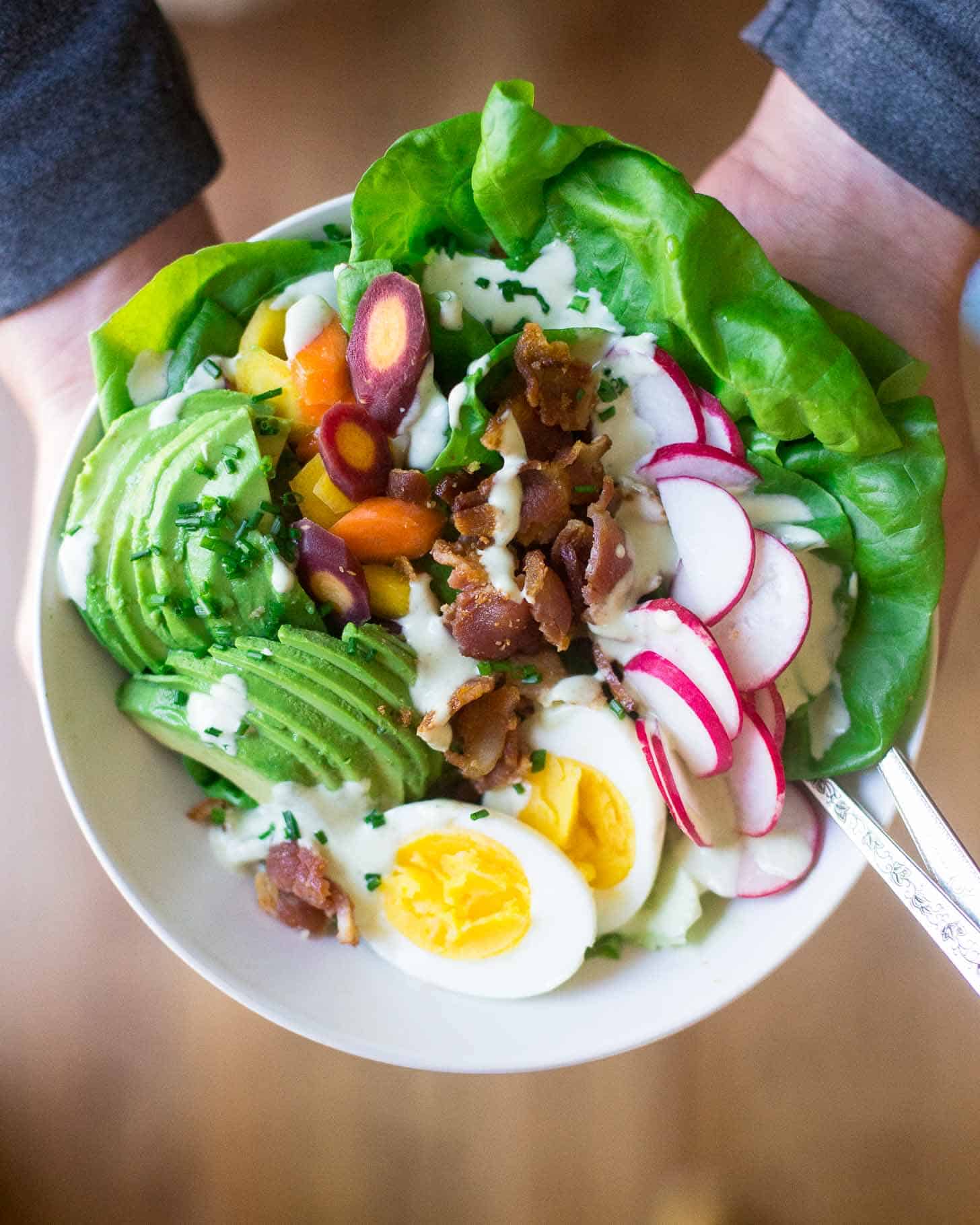 With a light, creamy herb yogurt dressing, spring vegetables and bacon (of course!), this Spring Cobb Salad is a fresh twist on the classic. We use radishes from our garden and make this colorful salad every year.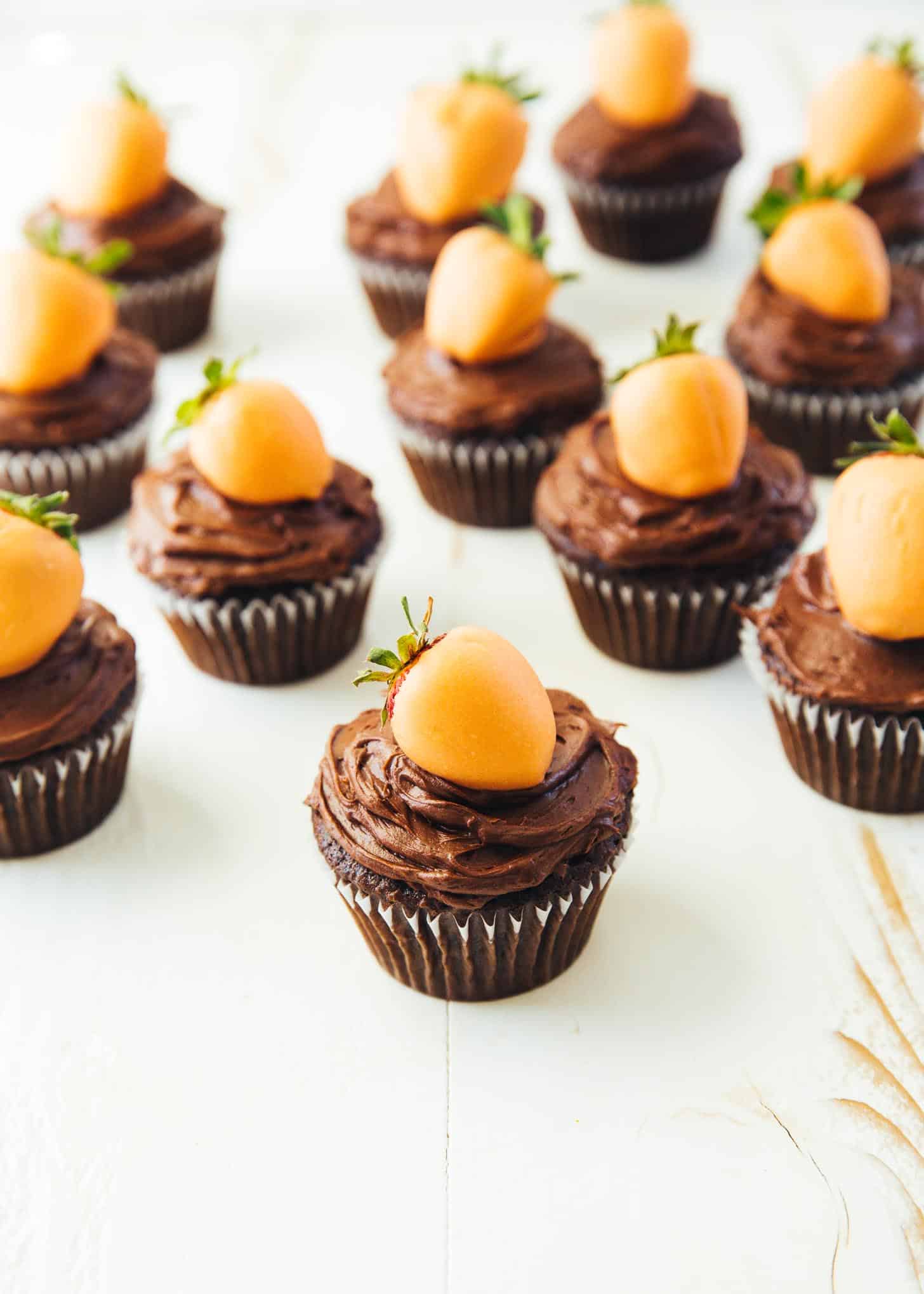 April is this weekend, but really the cupcakes are fun throughout spring. The chocolate-dipped strawberries are easy to make and you can use any chocolate cupcake recipe for the base.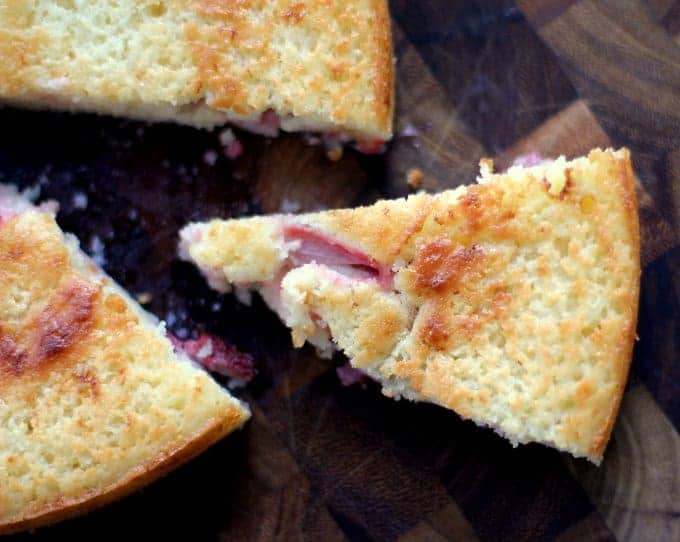 This is an oldie but a goodie – a twist on my Semolina Yogurt Cake made with strawberries. Deliciously made with yogurt and semolina flour, this Strawberry Semolina Yogurt Cake needs only ONE bowl and is moist and light. Great cake for spring & summer!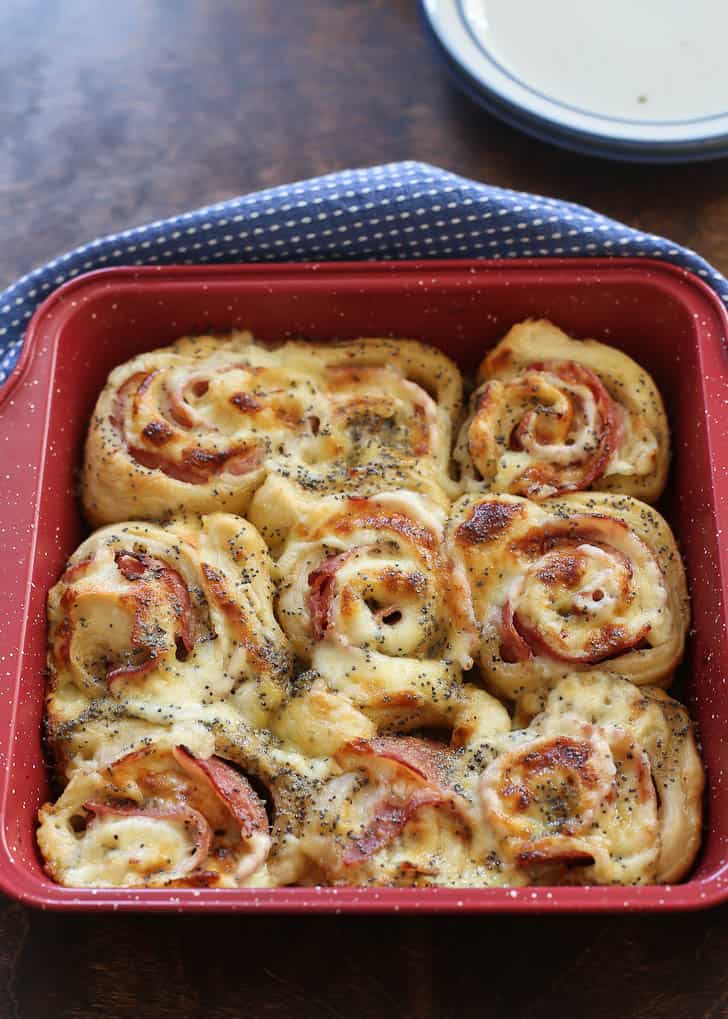 Baked Ham and Cheese Rolls with Honey Mustard Glaze are an irresistible twist on a classic ham and cheese sandwich. Using store-bought pizza dough as the base makes this an easy lunch or dinner with only 7 ingredients.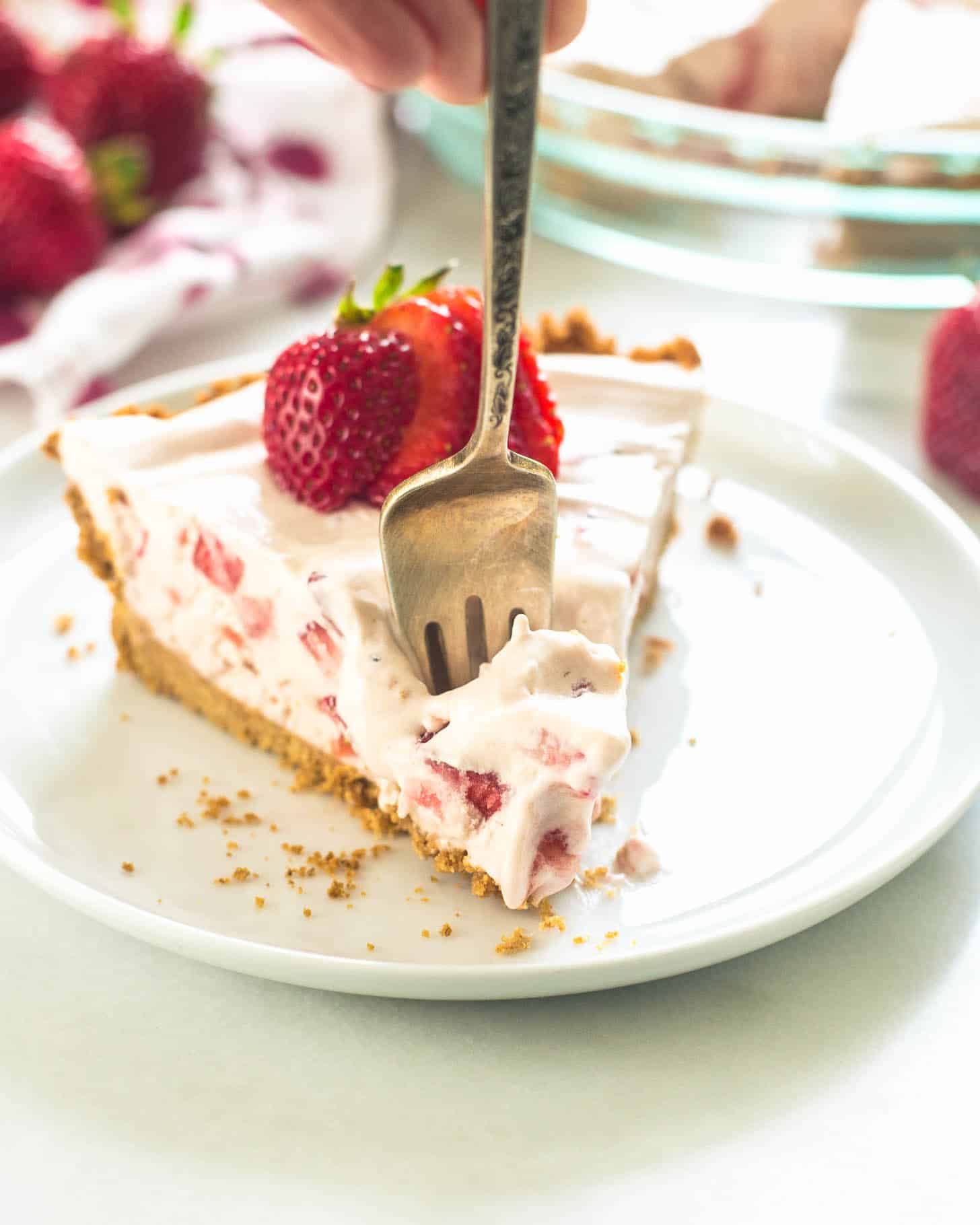 Summertime calls for desserts that are light, fresh, and don't require the oven. No-Bake Strawberry Cream Pie is super fluffy, filled with fresh strawberries, and is served chilled for a beautiful, refreshing dessert.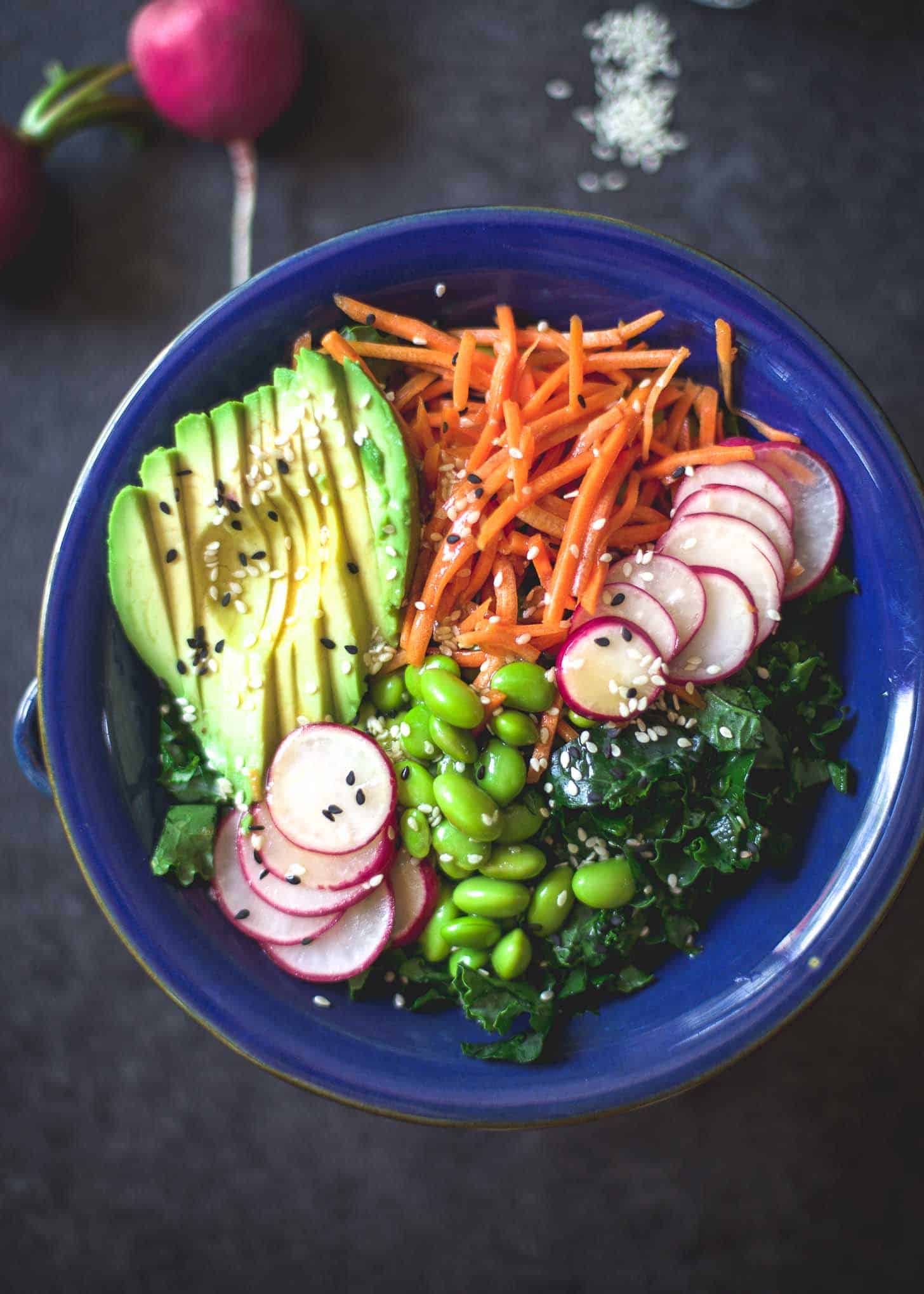 Sesame Ginger Kale Salad is a bright, fresh salad with less than 400 calories is packed with protein, full of color and can be enjoyed year-round. A vinaigrette with sesame oil and fresh ginger adds just the right balance of sweet and savory.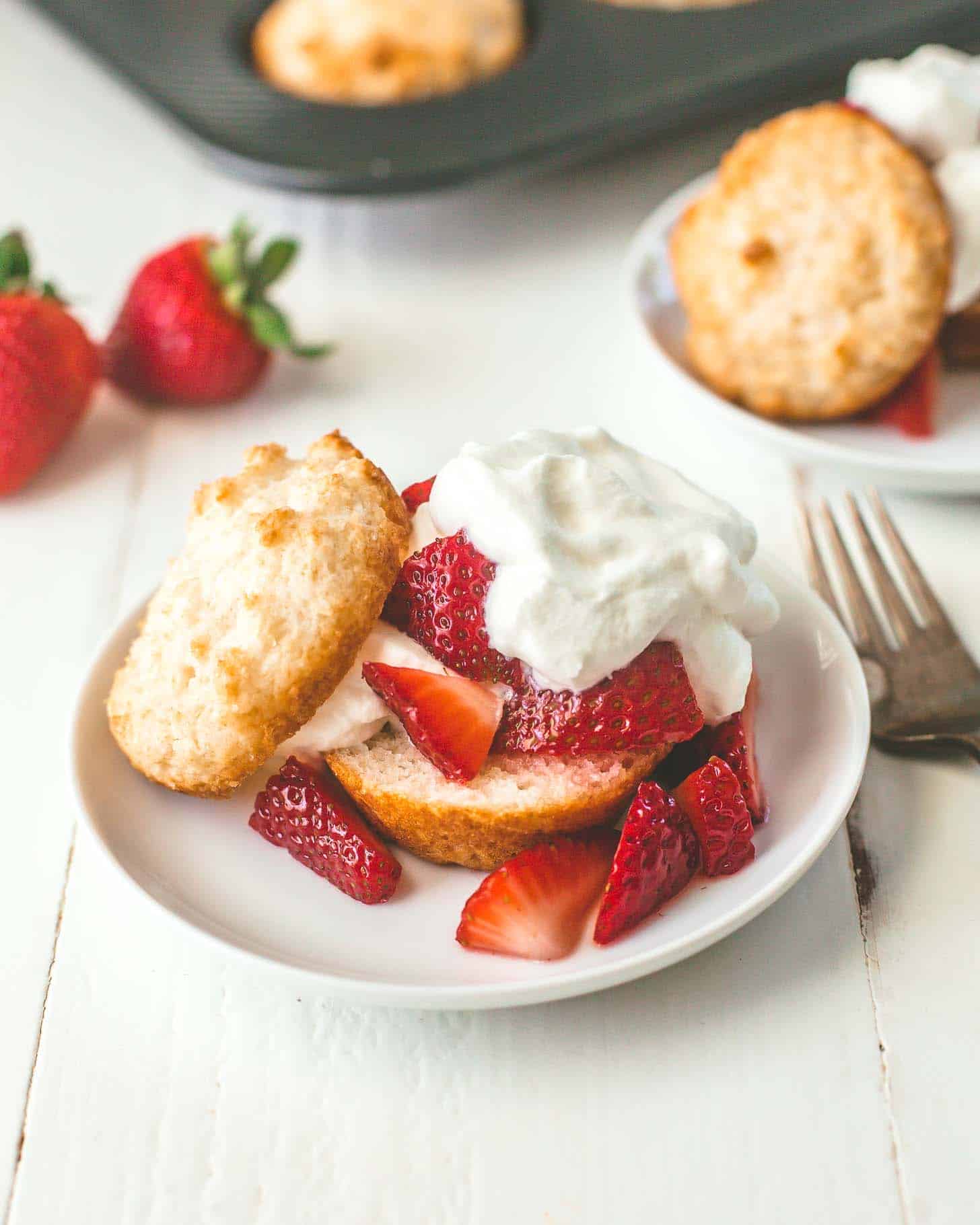 Make strawberry shortcake the easy way – in a muffin pan! These light and fluffy biscuits are great filled with fresh strawberries and whipped cream or ice cream.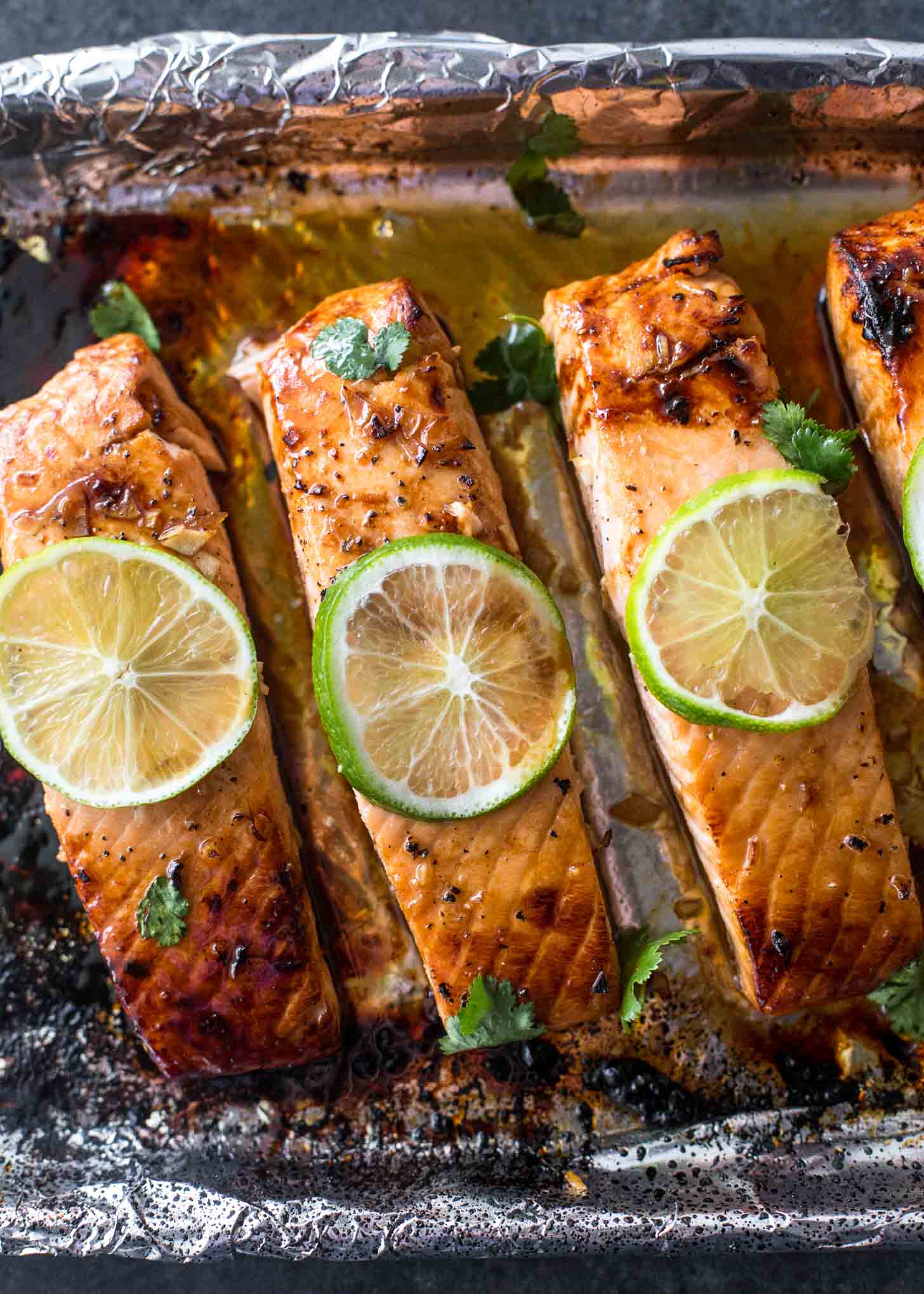 Honey Lime Salmon has layers of flavor from a quick marinade, sweet and sour glaze, and is finished with more fresh lime juice. It cooks on a sheet pan under the broiler, resulting in tender fish with a golden brown surface.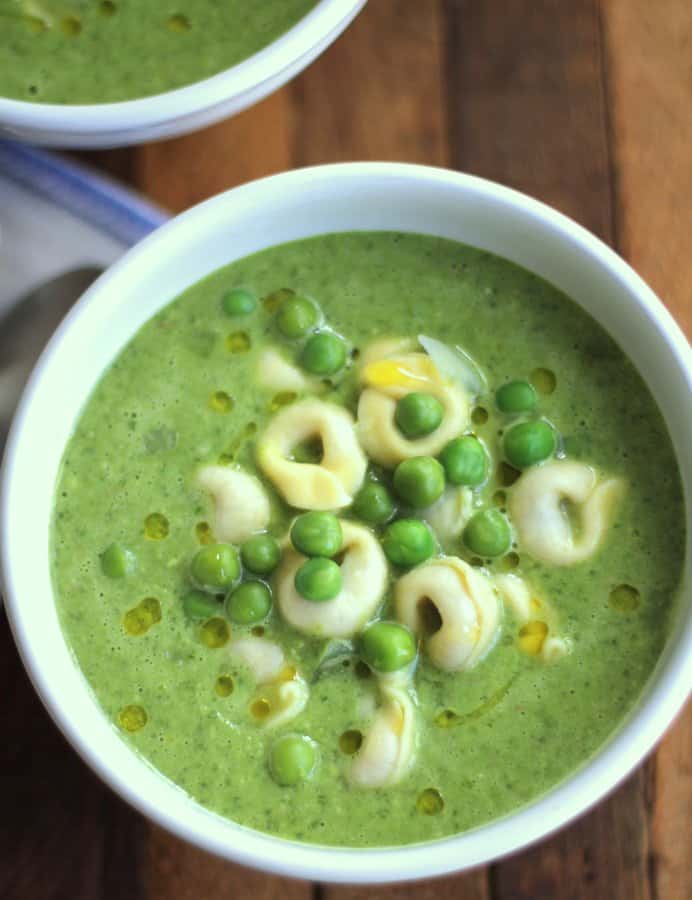 Pesto and Sweet Pea Soup is a 30-minute meal and is light and fresh but hearty enough to serve all on its own with crusty bread. This soup is spring in a bowl – sweet and fresh and topped with tortellini. And it's super fast since it uses frozen peas, but if you had fresh sweet peas (lucky you!), this would be a great way to use them.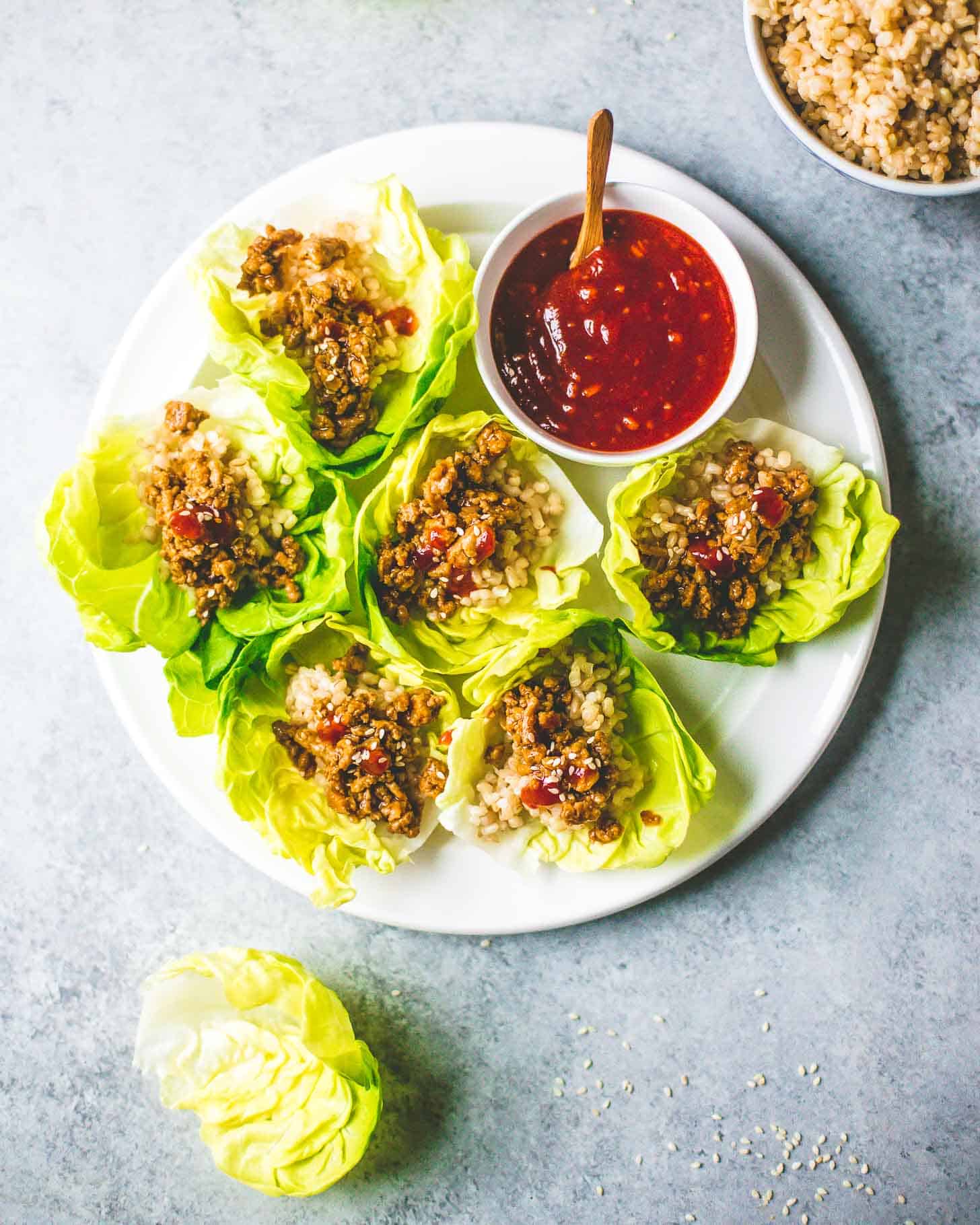 No chopping or lengthy prep required for this easy weeknight meal of crisp lettuce wraps filled with saucy Korean ground chicken. The sauce is sweet and savory – spice it up as much as you'd like!
Like a grown-up version of mac and cheese, this creamy weeknight-friendly pasta is equal parts familiar and cozy with a bit of fancy thrown in. Creamy Bacon and Pea Pasta Shells have a fresh pop of flavor from sweet peas and the crunch of savory bacon in every bite.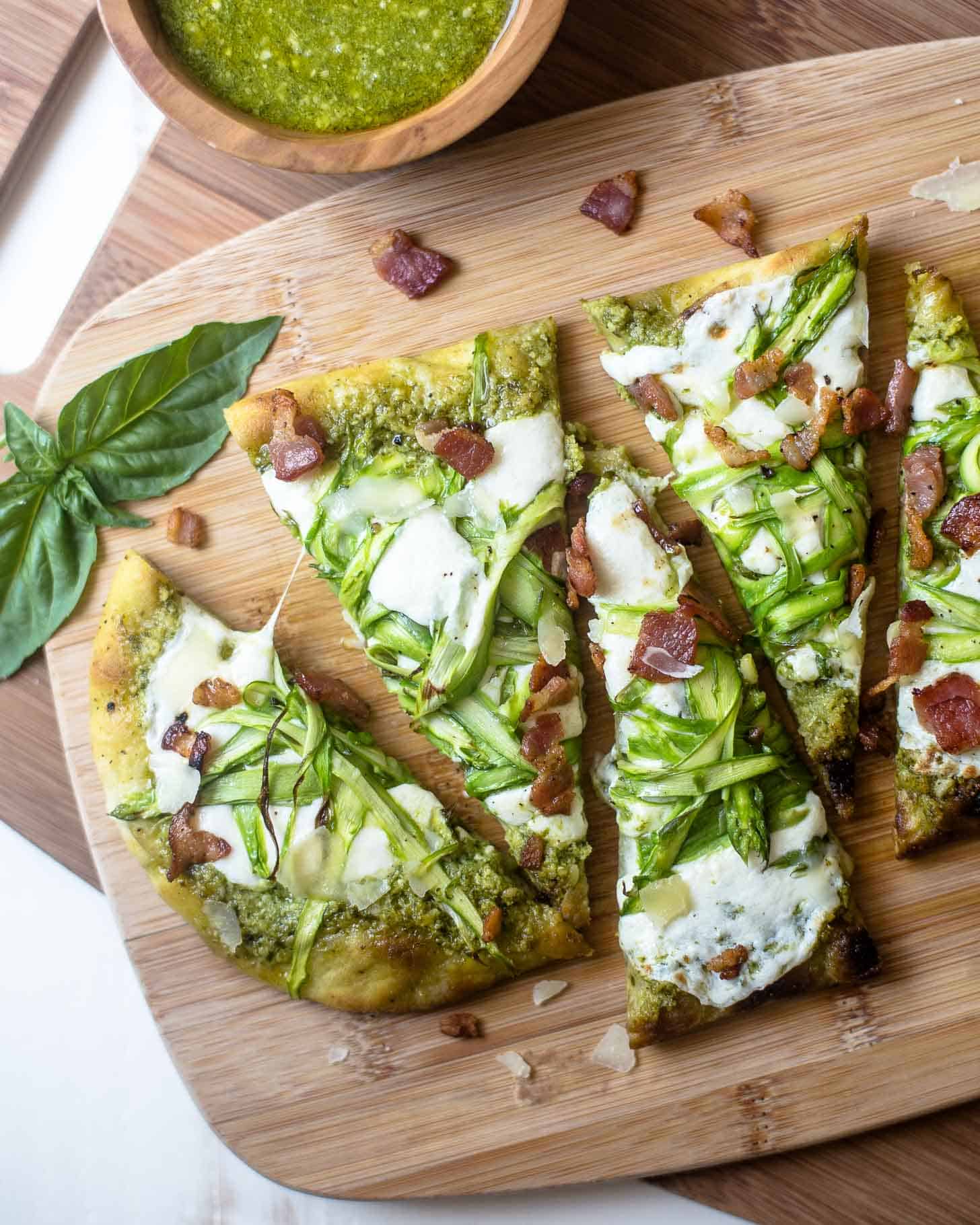 This Pesto Flatbread with Shaved Asparagus and Bacon is seriously easy but feels fancy enough for a celebration. It can be made in 30 minutes with just a handful of simple ingredients.
Some of My Favorite Kitchen Tools
More Spring Recipes
*This post contains affiliate links*