Travel Fuel
Published Sep 13, 2012•Updated Nov 08, 2023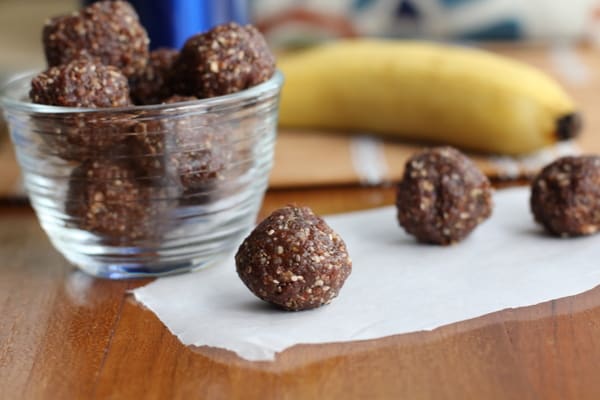 I'm off to Kansas bright and early this morning. By the time you read this, I'll be somewhere in the air between Bangkok and Tokyo. It was a last-minute trip, but I needed to see my family, and this is the right time to go. Frank is back at home, busy with work and holding down the fort.
Completely unrelated to food for travel, last night I was zipping up my suitcase when I saw movement out of the corner of my eye. When I looked up, what do you think was scurrying up our wall? A lizard! And not a baby one like the one we had last year. This one was full-grown. And fast. We looked and looked for him, hoping to scoot him outside, so I wouldn't have to be scared of coming across him when I left before sunrise the next morning. No luck. Hopefully he finds his way out the door on his own.
But about my travel fuel.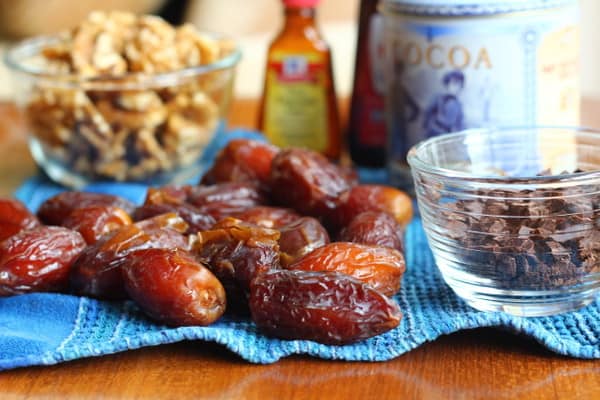 After living in Bangkok, and traveling quite a bit since we arrived, I've got my system down when it comes to preparing for these long trips. For me the secrets are 1) pack days in advance (with a final cut the night before I leave) 2) drink an absurd amount of water before I leave and while I'm flying and 3) pack some serious snacks. Healthy, varied, and tasty snacks are a travel necessity for me. I get grumpy when I'm hungry, but more importantly, I feel crummy if I eat plane food. I usually eat the salads or fruit that they hand out, and dig into my own treats the rest of the time. Here's what is in my bag on this trip.
Dried fruit and nuts, whole grain apple "straws", wasabi snack mix (love that spicy stuff), oatmeal, wheat crackers, vitamin C, Airborne, and the date bites you see at the top of the screen.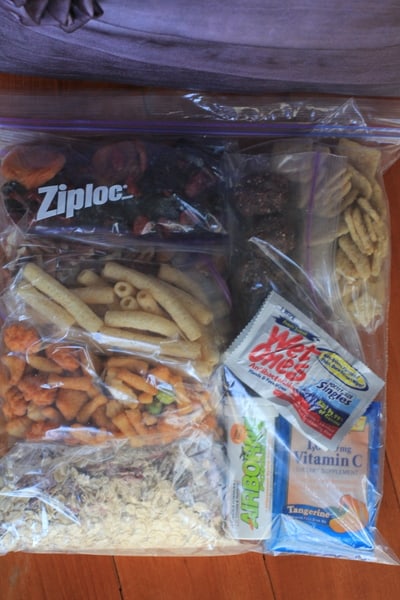 Variations on these chocolate date bites have been posted all over the web. Mine were made with nuts, dates, chia seeds, oatmeal, and a bit of chocolate. People sometimes call these protein balls, which seems fitting. I also sometimes see them called cookie dough balls, but I would beg to differ with that classification. They are delicious, yes. And many do taste a bit like dessert. But, cookie dough? I can't be fooled when it comes to cookie dough.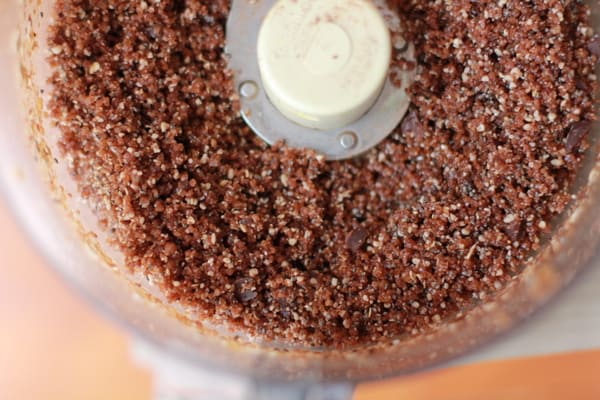 The ratios in my recipe weren't quite right to share, but the web is full of other tasty versions if you want to make some for yourself…for travel, or otherwise.
German Chocolate Fudge Bites at Chocolate-Covered Katie (I've made these and love them)
Peanut Butter Chocolate Energy Bites at Sally's Baking Addiction
Coconut Date Energy Bites at Daily Garnish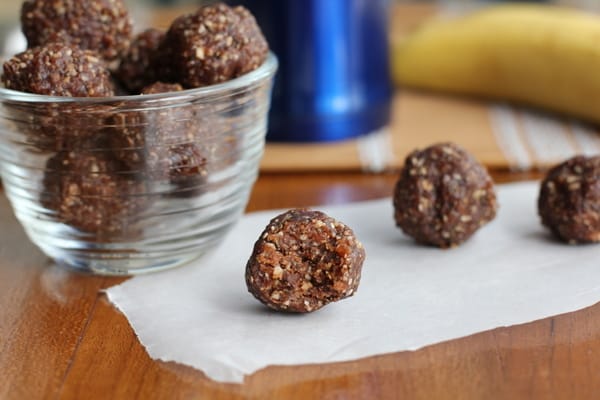 Kansas, here I come!
(Hope you have a few of these in store for me.)