It turned out that we needed something comforting and sweet this weekend, thanks to the Ipad odyssey we have been witnessing online.
After years of not-at-all-subtle hints, my husband is finally getting an Ipad. He has been counting the minutes waiting patiently, and I believe may have been the very first person in the virtual queue when the new one went on sale online last Friday at 4pm our time. It was estimated to be shipped to us in 3-5 days, which, considering that we figured it would be traveling from the US, meant there was hope we might get it by the first week in April. All was well, until we started tracking its progress online.
Ipad shipping trail:
Shenzhen, China (March 15)
(okay)
to…
Lantau, Hong Kong (March 16)
(uh oh)

to…
Anchorage, Alaska (March 17)
(it's officially passed us by)
to…
Iowa
(really?)
Although I understand the logic here and appreciate the honesty from Apple about these things originating in China, logic tells me that the Ipad could have been in Bangkok around the time it arrived in Hong Kong. The Ipad will, literally, have circled the world by the time it arrives on our doorstep.
Good thing we try to eat local. Our electronics turn out to have quite a carbon footprint.
This lemon-scented olive oil muffin recipe has been sitting in my recipe binder for years, and now I cannot believe that it took me this long to make them. They came together in 15 minutes and, without a smidge of butter, they were light and fluffy with a lovely citrusy kick. Make these this week – you'll be glad you did.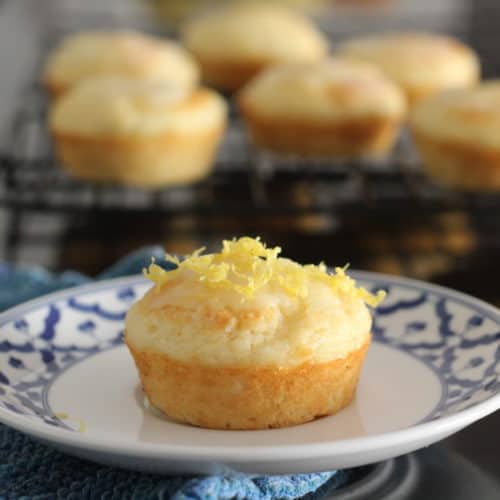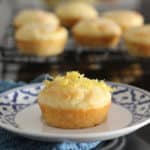 Print Recipe
Lemon Olive Oil Muffins
Ingredients
1

cup

(125 g) all-purpose flour

1

tsp.

baking powder

1/4

tsp.

salt

1/2

cup

(100 g) granulated sugar

1

large egg

1

large egg white

1/2

cup

(115 ml) low-fat plain yogurt

2

Tbsp.

extravirgin olive oil

1

and 1/2 Tbsp. fat-free milk

1

and 1/2 Tbsp. fresh grated lemon zest

2

tsp.

fresh lemon juice

glaze (optional)

1/2

cup

(60 g) powdered sugar

2

tsp.

fresh lemon juice

1

tsp.

fresh grated lemon zest
Instructions
Preheat oven to 350 degrees. Lightly grease a muffin tin.

Sift flour baking powder and salt together. (Don't skip the sifting - it will make for extra soft, fluffy muffins.) Gently stir sugar into flour mixture. In a separate bowl, combine remaining ingredients (through lemon juice) and whisk to combine. Gently, fold wet ingredients into dry ingredients just until combined (don't over-mix).

Spoon batter evenly into 10 spaces in the muffin tin. Bake just until tops begin to turn golden, 20-25 minutes. Allow to cool on a wire rack.

If desired, whisk together powdered sugar, lemon juice and zest to create a glaze. Drizzle over muffins before serving
Notes
Although these are identified as "muffins", adding the glaze described below transforms them into a sweet treat suitable for any time of day.
adapted, ever so slightly, from Cooking Light, January 2006