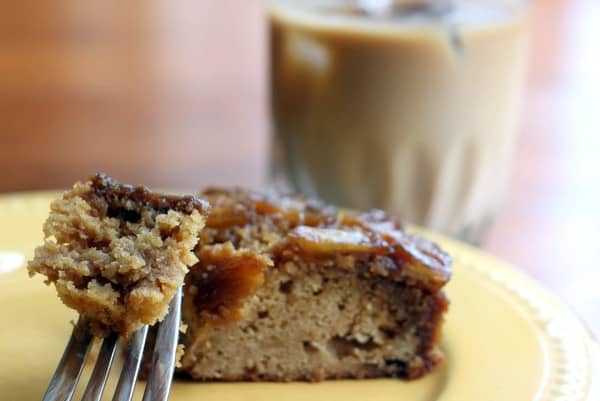 It is quickly becoming apparent that pineapple will be a stable in this Bangkok kitchen.  After my pineapple rave last week, and the resulting amazing lunch, I found myself buying yet another of these beauties with a particular goal in mind.
This time I wanted to bake with it – and where better to begin than with a twist on a classic pineapple upside-down cake?  I was quite certain that I could count on finding a version that would be carefully and beautifully documented at Smitten Kitchen.  And sure enough, a quick search brought me to Deb's gorgeous Pineapple Upside-Down Cake.
I made a few adjustments to my taste and my Thailand kitchen. I also had a few minor hiccups in the process of producing this little cake (including an egg incident, shown below).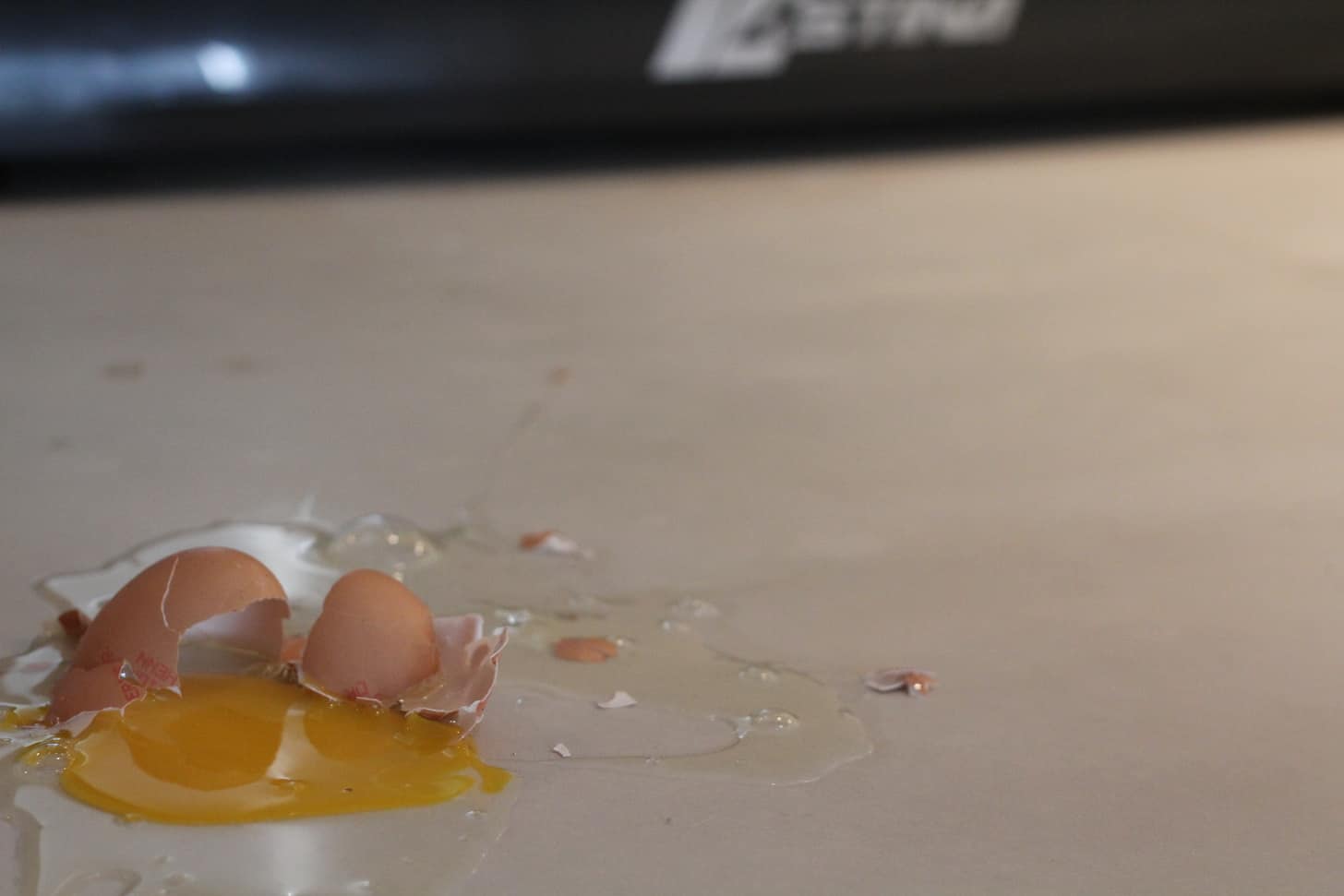 But the resulting cake lived up to all of my expectations. It benefitted, in my opinion, from the use of dark brown sugar in place of the granulated sugar in the original recipe. (White sugar is proving to be difficult to find in Thailand, most likely because the amount of processing makes it much more expensive than natural sugars like cane and palm, which are quite common.) As you can see, the caramel surface came out a gorgeous deep brown and the cake itself took on a richness, while still maintaining a moist crumb.  The addition of coarse sea salt sprinkled over the caramel was subtle but added a depth and balance to the final cake.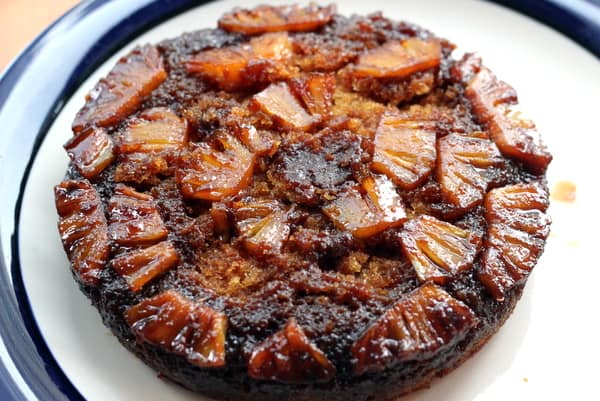 I can attest to the fact that this cake was even delicious a few days later, straight out of the fridge.  So good, in fact, that it has been a liability, tempting us every time we reached in for iced coffee over the weekend.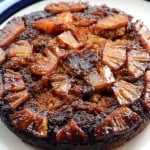 Print Recipe
Salted Caramel Pineapple Upside-Down Cake
Ingredients
1/2

pineapple, peeled, cored and thinly sliced into rounds or quarter rounds

4

tablespoons

unsalted butter

3/4

cup

packed dark brown sugar

1

tablespoon

coarse sea salt

1 1/2

cups

all-purpose flour

2

teaspoons

baking powder

1/2

teaspoon

table salt

6

tablespoons

unsalted butter, softened
1

3/4

cup

dark brown sugar

2

large eggs

1

teaspoon

vanilla

1/2

cup

unsweetened pineapple juice
Instructions
Preheat oven to 350 degrees.

Arrange pineapple slices on bottom of 9-inch cake pan.

For topping, melt 4 tablespoons unsalted butter in small pan over medium heat. When melted, add ¾ cup packed dark brown sugar and simmer, stirring constantly, until thick and fully combined (about 5 minutes). Pour completed caramel mixture over pineapple slices and smooth with a spatula until evenly spread over pineapple. Sprinkle 1 tablespoon coarse sea salt granules evenly over caramel.

Sift flour, baking powder and table salt together and set aside.

Beat butter and granulated sugar together until light and fluffy. Add eggs and vanilla and beat until fully combined. Add pineapple juice and gently stir until fully incorporated.

Pour flour mixture into pineapple juice mixture and stir gently until just combined. Pour batter over caramel in cake pan.

Bake until golden and a tester comes out clean, 35-40 minutes.

Remove from oven and allow to cool in cake pan for 5 minutes. Invert over a plate and serve when ready.
Notes
Because this cake is so moist, it does very well when kept in the refrigerator overnight and brought out the next day. To really put it over the edge, consider mixing a bit of light caramel just before serving and pouring a spoonful over the top of each slice.
Recipe adapted from a Gourmet magazine recipe posted by Smitten Kitchen.