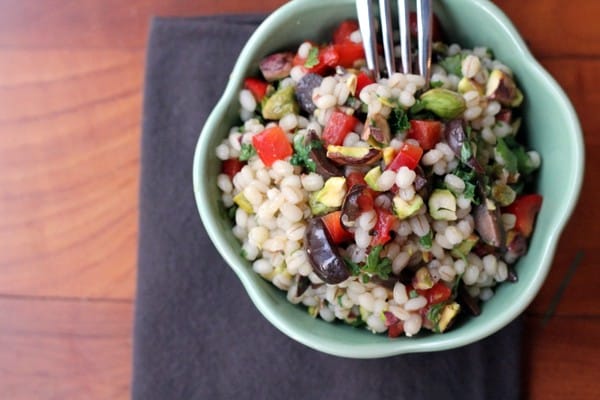 I have to confess that, after many years as a nearly weekly customer at my local farmers' market in DC, I have not been a very good market-shopper in Bangkok. At the heart of the problem for my market-going ways is that the closest large produce market is a hike from my apartment. It is upwards of a 30 minute walk, but could easily take just as long by taxi or tuk-tuk (particularly since most of the vendors close up shop by 9am – the end of the early morning rush hour). Although there is wonderful fresh produce at vendor stands on most streets and in grocery stores, I know that odds are better that my purchases will support local, family-owned farms if bought from the farmers' market.
After struggling with how to resolve my market dilemma for a couple weeks, I saw an advertisement for a delivery service that will go to the market first thing in the morning, pick up the produce of my choosing and bring it to my house by 8am for a very small fee. I immediately went home and set up an account…and this morning, promptly at 8am, an abundance of gorgeous produce was brought to my door in cooler boxes by a friendly man on a motorcycle! I continue to be impressed (and spoiled) with the logic and efficiency of services of this type in Bangkok. Below is my first haul of goodies from Helping Hands Delivery – eggs, cilantro, bananas, parsley, shallots, peppers, pineapple and onions. Some of this went directly into tonight's dinner, but some is in the fridge for cooking adventures to be completed later in the week.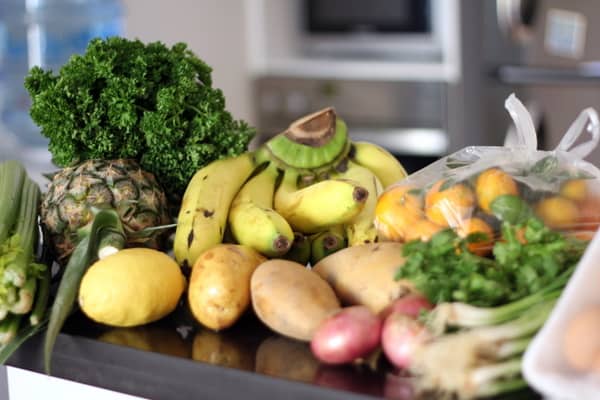 This quinoa is a go-to recipe in our house that seemed particularly appropriate this week because it uses beautiful Christmas colors. Plus, pistachios always make me think of Christmas – why is that?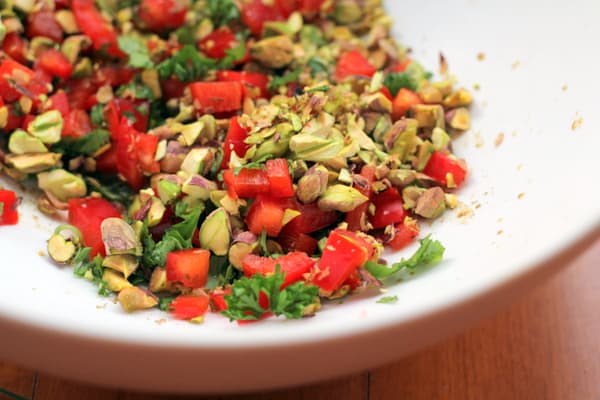 I frequently serve this for dinner along with salmon filets seasoned with just salt and pepper. The quinoa salad is complex and flavorful, so is best served with something simple. The added bonus? This tastes even better for lunch the next day and will be great for easy lunches this week since I have big plans in the kitchen for pre-Christmas baking.
Note about photo: In the picture at the top of this post shows the dish as I prepared it today, using barley instead of quinoa. While a fine substitute, I prefer the quinoa called-for in the original so that is how the recipe is recorded below.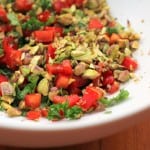 Print Recipe
Pistachio Citrus Quinoa Salad
Servings:
6
as a side dish
Ingredients
1

cup

uncooked quinoa

½

cup

fresh orange juice

1

red bell pepper, sliced and cut into ½ inch pieces

¼

cup

parsley, finely chopped

⅓

cup

cilantro, finely chopped

12

kalamata olives, pitted and chopped

½

cup

chopped pistachios

¼

cup

extra-virgin olive oil

3

tablespoons

fresh lemon juice

½

teaspoon

ground cumin
Instructions
Heat quinoa, orange juice and 1 and ½ cups water in a medium saucepan over high heat until boiling. Reduce heat, cover and simmer for 10 minutes until quinoa is tender (if liquid is absorbed before quinoa is done, add another ½ cup of water and simmer for a few additional minutes). Remove from heat and set aside to cool.

Toss bell pepper, parsley, cilantro, olives and pistachios in a large salad bowl. In a separate small bowl, whisk together oil, lemon juice and cumin. Pour liquids over bell pepper mixture and toss lightly.

When quinoa has cooled to room temperature, add to salad bowl and toss with fresh ingredients until evenly dressed. Serve at room temperature.