Passionfruit Spritzer
Published Aug 13, 2012•Updated Apr 19, 2022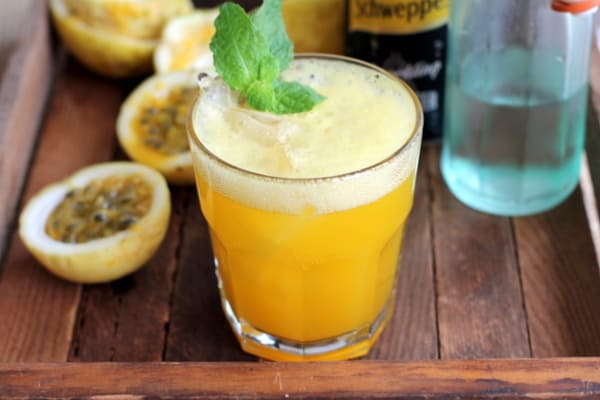 Today the alarm went off at 5:45am, and I got to take part in that oh-so-indulgent holiday ritual of turning it off and returning to sleep. I love these Monday holidays in Thailand that sneak up on us unassuming expats.
It was a rainy Monday off, in honor of Mother's Day and the birthday of the Queen of Thailand.
The extra day gave me a chance to break into the first delivery from Raitong Organics, a new group in Bangkok that offers an organic CSA. The mysterious-looking box came early on Saturday, containing the following goodies.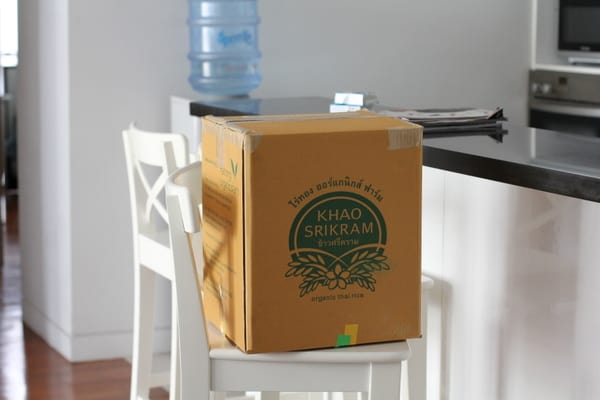 A big bunch of basil and Asian pennywort (the only item that I'm still puzzling over how to use),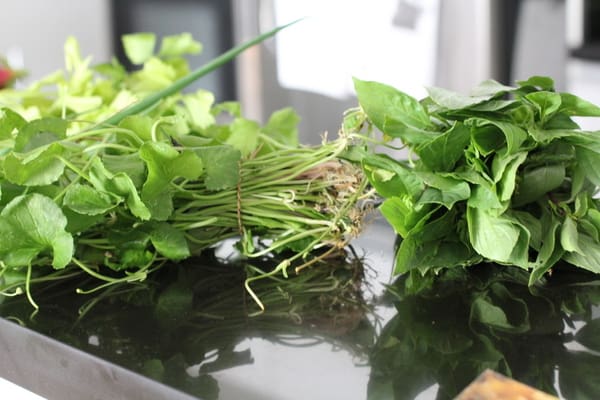 Dragonfruit, green chills, loads of passionfruit (put to quick use in the drink you see at the top of this post), and finger bananas (these were extraordinarily delicious),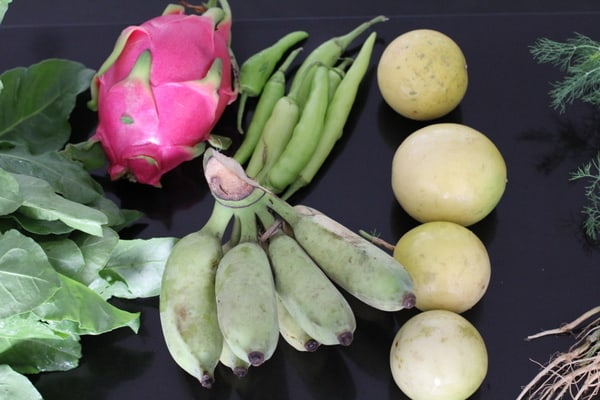 loads of spinach and a variety of lettuce,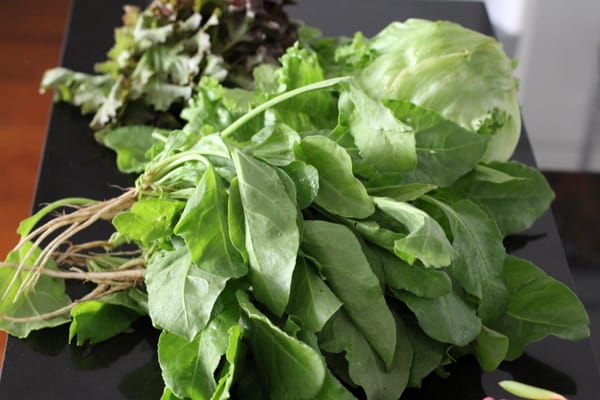 dill, Chinese celery, and spring onions.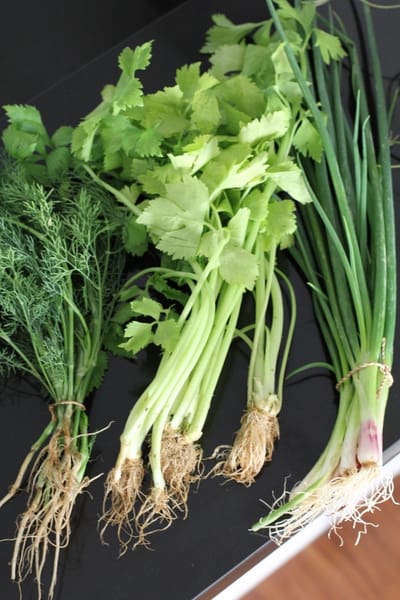 I couldn't be happier with the haul of organic goods. It's a nice mix of things that we use every week (basil for all kinds of things, celery for tuna or chickpea salad, and spring onions for laab gai that Frank plans to make tomorrow) and things that will serve as dinner inspiration. I'm thinking that most of those greens will likely be used for a variation on Spinach with White Beans and Pine Nuts and even the pennywort might be good thrown into a stir-fry. Anyone out there ever cooked with Asian pennywort???
Most fun out of the box were the passionfruit that I mixed with simple syrup and sparkling water this morning on a whim. The result was fizzy, tangy, and smelled like sunshine.
"Spritzer" is a girly name for a drink that packs a big punch, but this easy drink may be one of my all time favorites. Don't worry if you can't find fresh passionfruit – bottled passionfruit juice would be a perfectly fine substitute.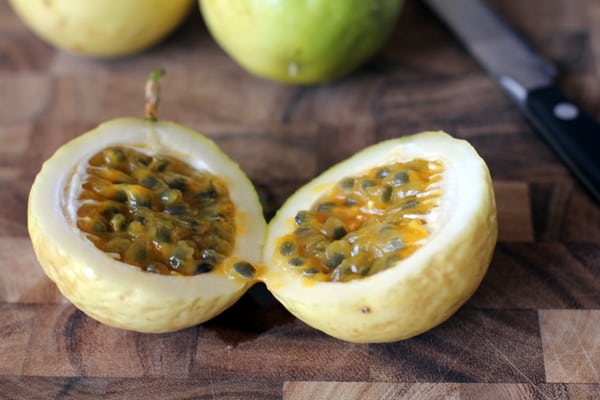 We get a weekly delivery of fruits and vegetables from Raitong Organics, here in Bangkok. Here's more of what we've Cooked from our CSA.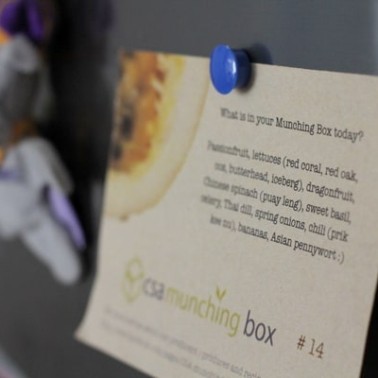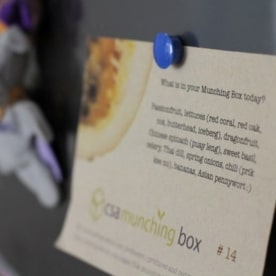 Ingredients
1/4

cup

granulated sugar

1/4

cup

water

3/4

cup

passionfruit juice (if using fresh passionfruit, see note below)

2

cans of seltzer or sparkling water
Instructions
Make simple syrup by combining the sugar and water in a small pan over medium-high heat. Heat just until the sugar dissolves completely. Allow to cool to room temperature.

Divide the passionfruit juice, sparkling water, and simple syrup between 4 glasses. Top with ice and serve.
Notes
If using fresh passionfruit, cut the fruit in half and scoop the seeds and pulp into a fine mesh sieve placed over a bowl. Using a wooden spoon or soft spatula, push the pulp against the sieve to release the juice into the bowl below. I needed 3 fresh passionfruit to yield 3/4 cup juice.
Nutrition information is automatically calculated, so should only be used as an approximation.