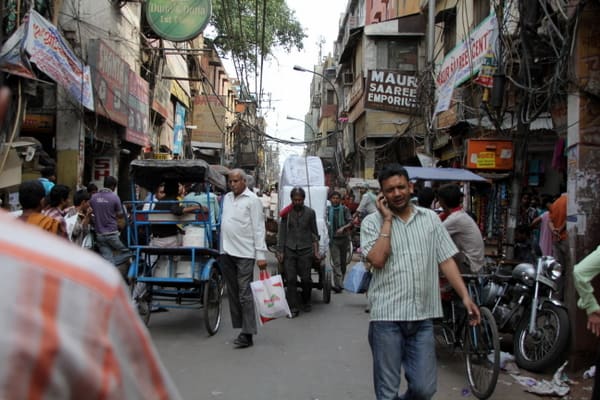 Friday, April 27 – Delhi
Good morning! By the time this post hits the internets, Frank and I will be high over the Bay of Bengal on our way to India! India was one of the top places that Frank and I wanted to visit while we are living in Southeast Asia. When we looked at the calendar at the beginning of 2012, we realized that we would never get the magical window we wanted, so we gave up finding a "perfect" time and just booked it. It's not as long as we would like, but it IS 11 days, and darned if we aren't fitting in a heck of a lot of fun things.
I'll be dropping in here and there while we're gone.
***
While we are in flight, I had a few lovely things that I've been enjoying and wanted to share.
Quinoa Fried Rice. If you haven't tried it, it's totally worth a dinner in the near future. In my feeble attempt to detox between the birthday/Songkran indulgences and the land of amazing food into which we are currently headed, this quinoa fried rice made more than one appearance. It's so good, and I feel downright virtuous while eating it. To make, I use my standard fried rice, substituting cooked quinoa for rice. (Lately I prefer to cook my egg on its own and serve it on top, the way it is typically served here in Bangkok.)
Birchbox. This is the latest in my "I wish I had thought of it" list. For $10 a month, have a variety of samples of beauty products sent directly to you. It's really great stuff (check out the box that was sent to members in April, via Hungry girl por Vida). They have a box for guys too! I can't take advantage of it from here, but maybe you can!
An Everlasting Meal: Cooking with Economy and Grace by Tamar Adler. I'm nearly finished and finding it to be absolutely lovely. She writes about food and cooking in its purest form, and throws in all sorts of ideas for things/ways to cook with hardly an actual "recipe" to be found.
A Fine Balance, by Rohinton Mistry. This was my favorite pre-India reading. The author manages turn everyday moments into narrative art. It's all sorts of tragic and joyous interwoven in an amazing story that takes place in an unnamed city in 1975 India.
Many of you out there also blog about food, so I wanted to share this great resource. Not only is Christina's post How to Blog About Food: Useful Tips for New, Emerging, and Aspiring Food Bloggers concise and insightful, but I got completely lost in the abundance of great links provided at the bottom.
Canal House Cooks Lunch. This site is simple but not a day goes by that I don't take a peak - just an image and a description of what the ladies in Canal House are eating for lunch. It's guaranteed to make you wish you could join them.