Molly and Clara – 3 Years
Published May 25, 2017•Updated Dec 29, 2020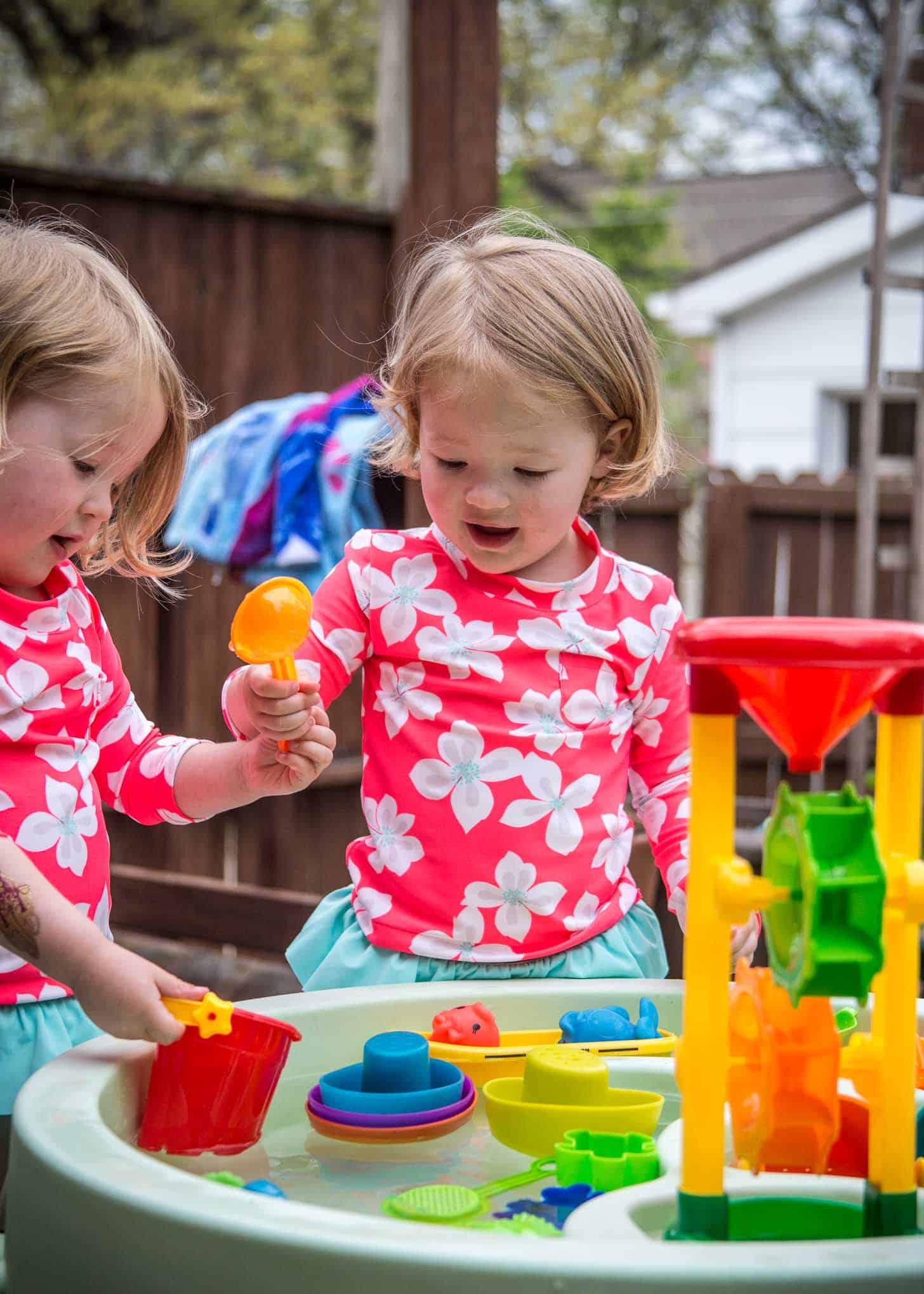 Okay, so Molly and Clara have actually been three years old for over a month now. The fact that they're getting older, and oh-so-busy can be felt in just how long it took me to compile a few photos and write some thoughts about these two ladies who are growing up so fast.
It was such a busy spring that we opted for no Pinterest-worthy birthday celebrations. Their day started with balloons and breakfast. And the true mark that they had turned three – Clara rolling her eyes at her mom trying to snap pictures first thing in the morning.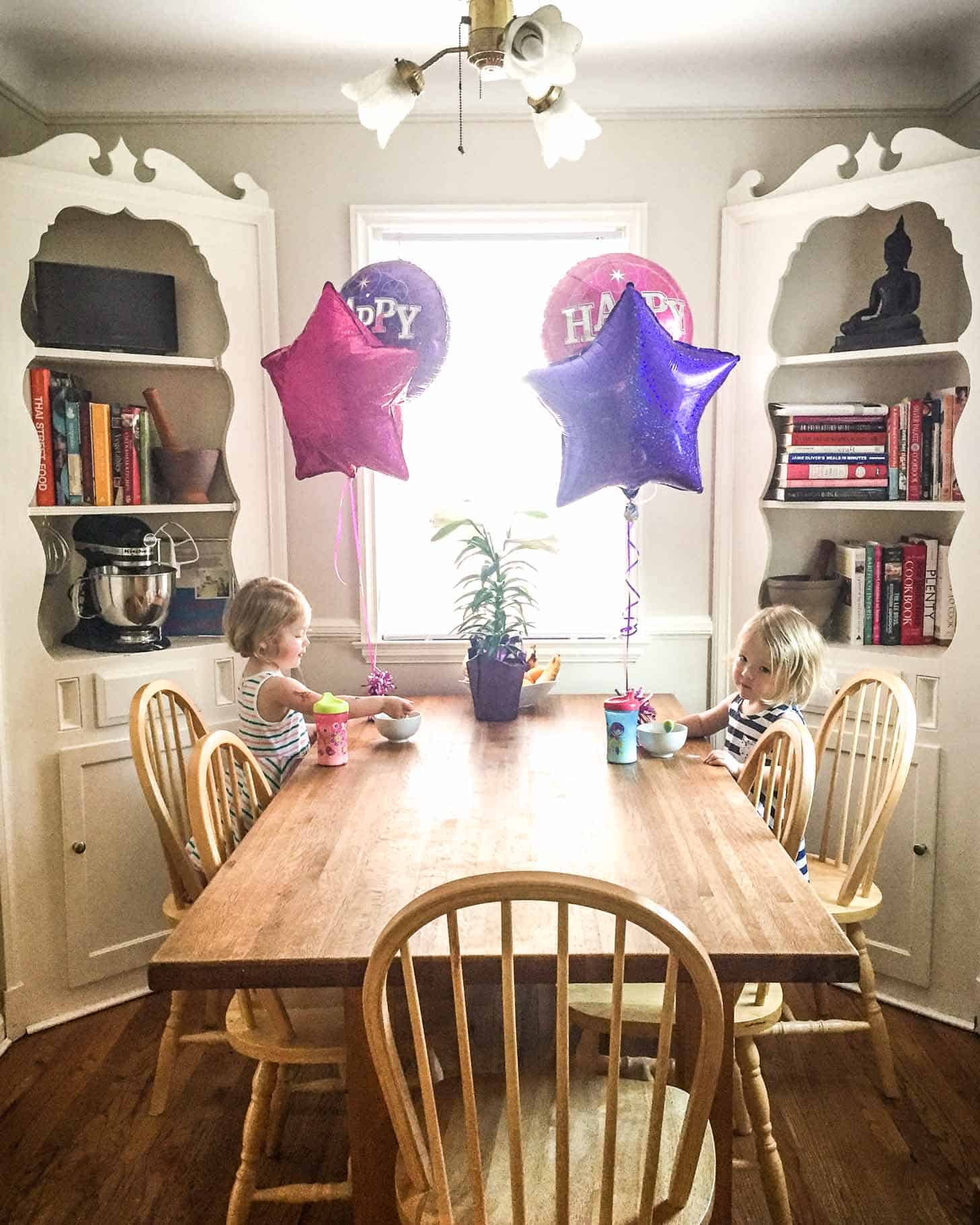 And then had a fun evening at home with family + dinner + lots of chocolate cupcakes. Their teachers made them birthday crowns that made frequent appearances even long after the birthdays passed.
Because who doesn't like to wear a crown while taking care of a few household chores.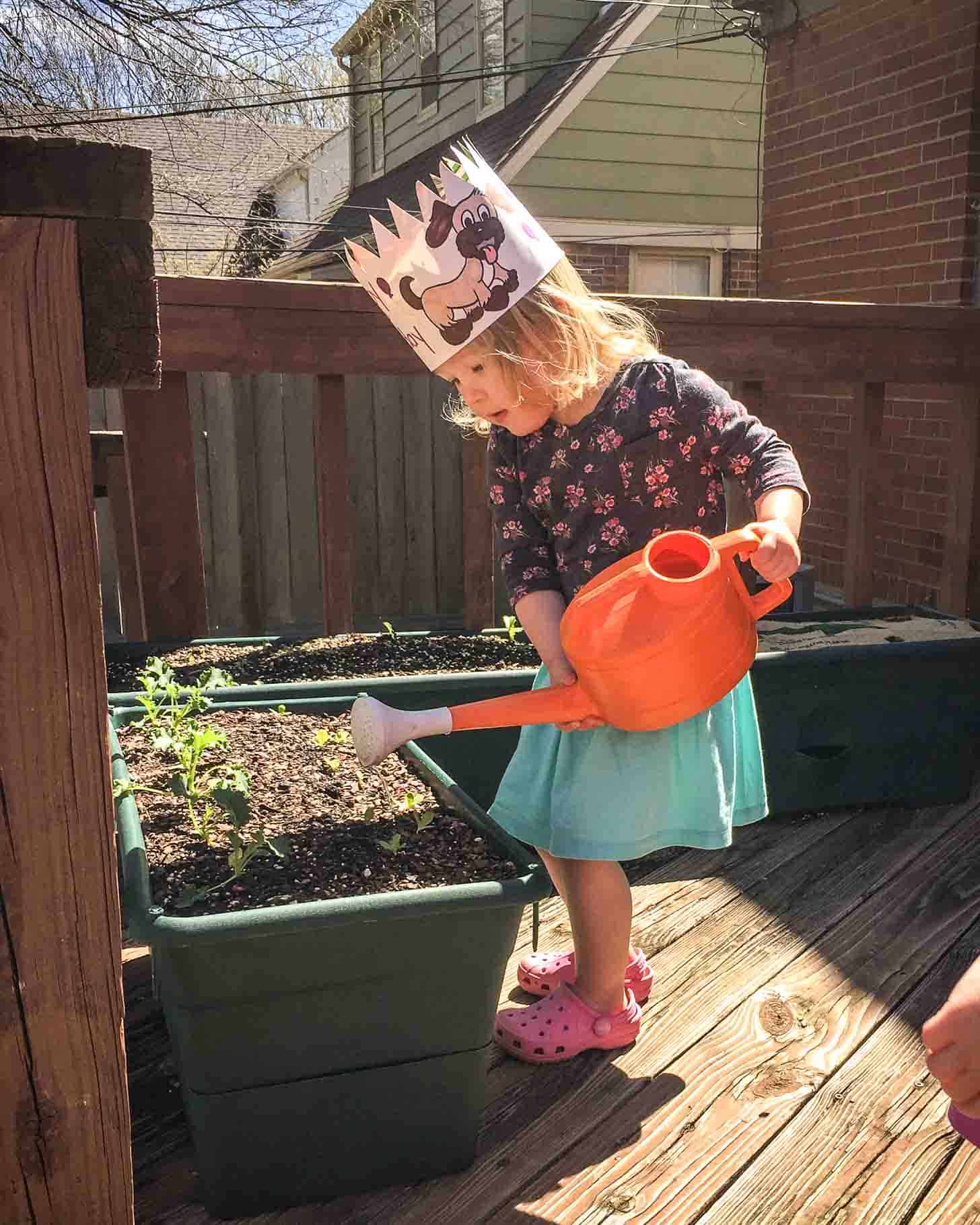 Frank and I got Molly and Clara a water table for their birthday which I highly recommend. It's so much easier to set up and play with than a baby pool. A bunch of inexpensive Amazon bath toys have provided hours of entertainment for kids…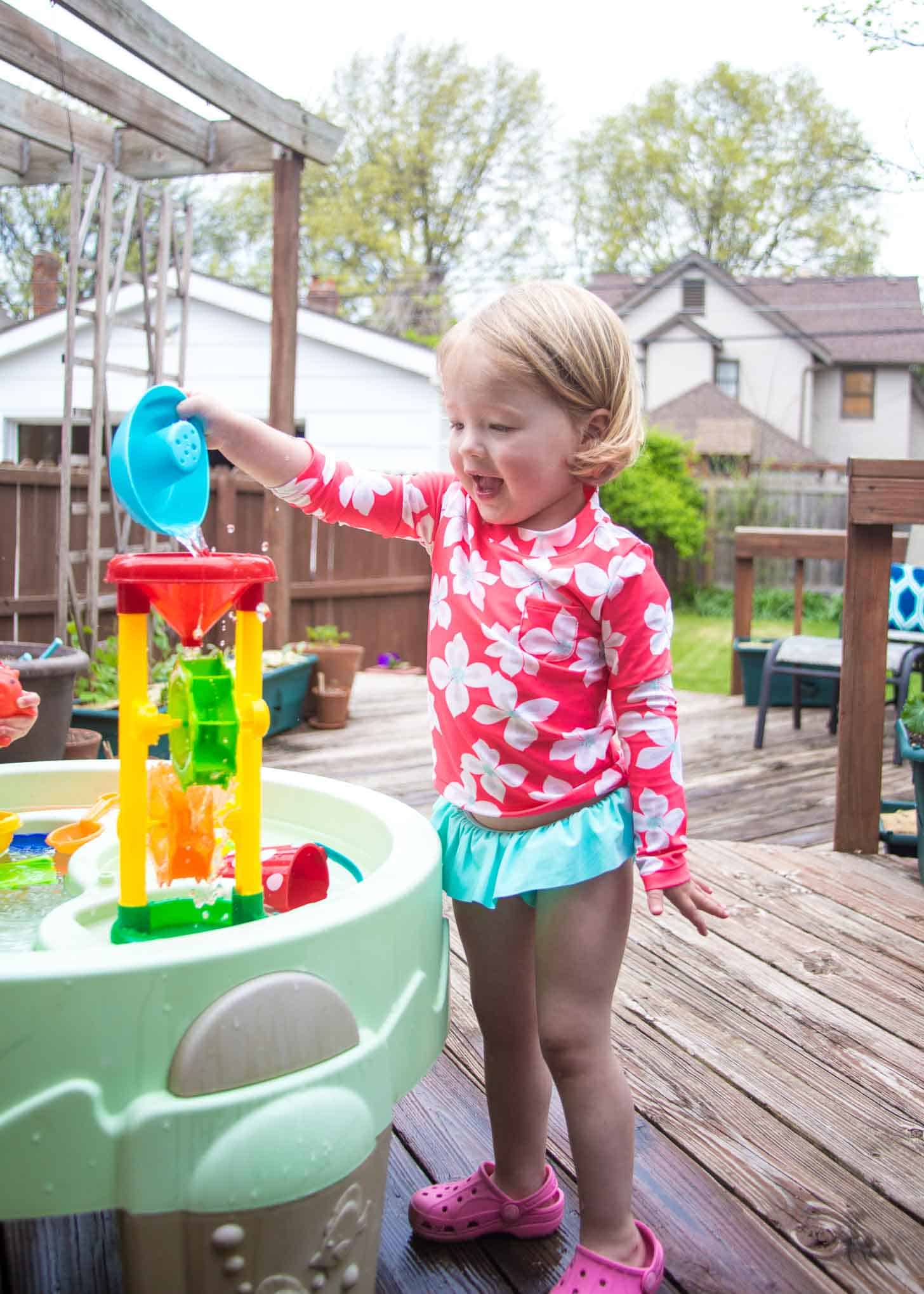 and dads…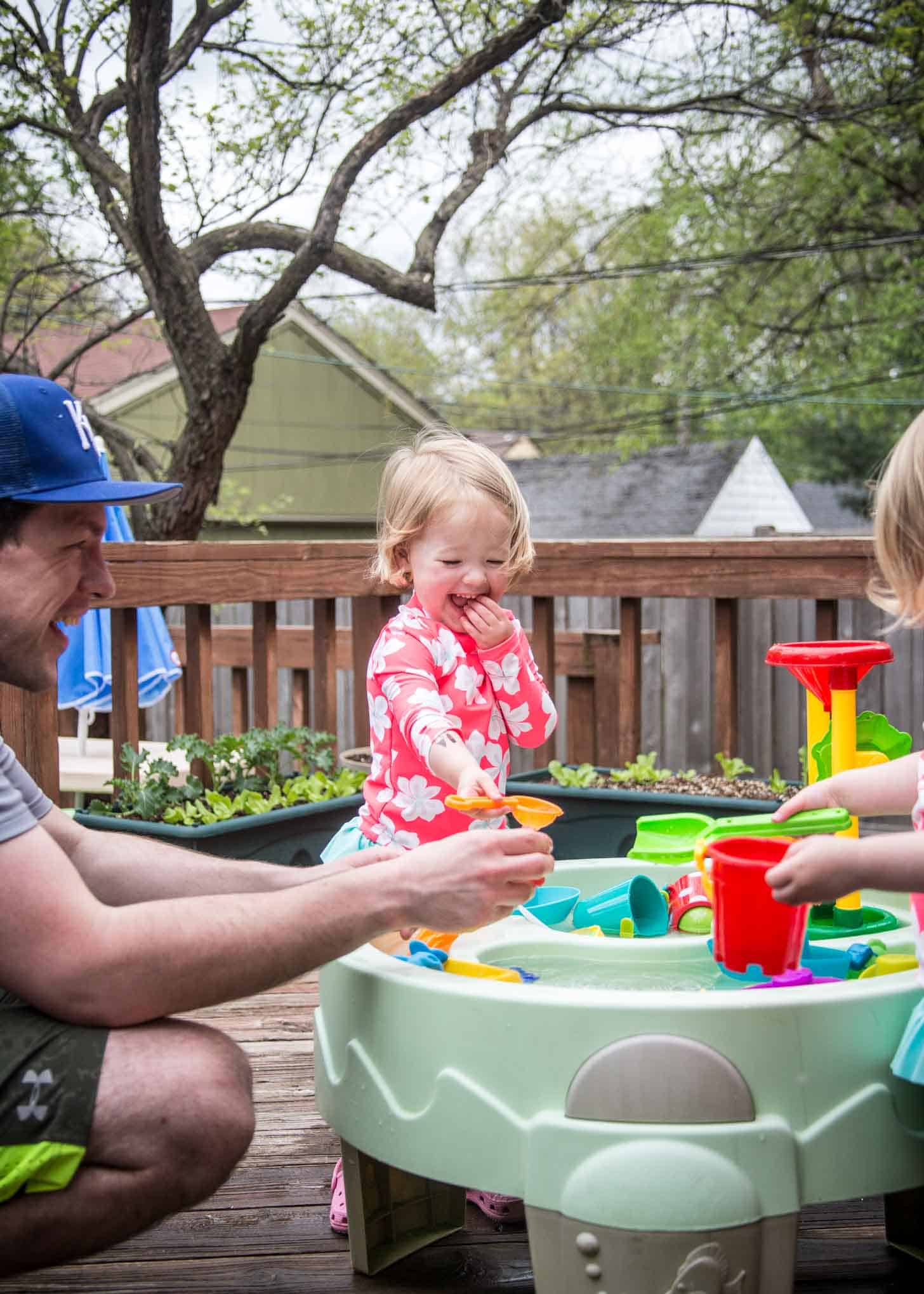 The girls have been going through a fairly sassy stage which I believe was only magnified by the sassy new haircuts we got them the week they turned 3. (Like any toddler haircut worth its salt, this one came with neon blue lollipops.)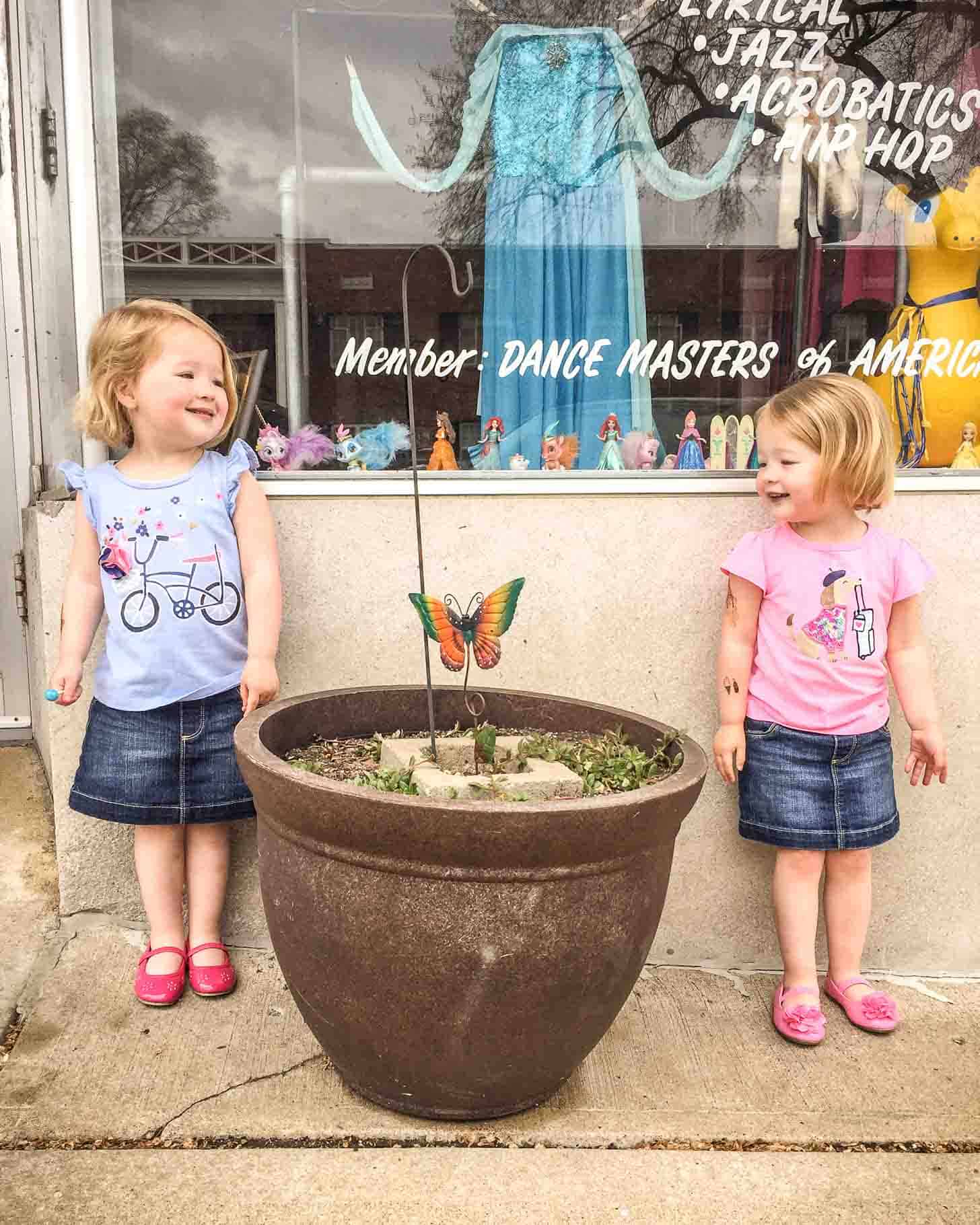 The above photo is also the only documentation that the girls actually had Easter shoes. They wore them all day the Friday before Easter and then declared them too uncomfortable to wear to church on the actual holiday.
And as much as Molly and Clara love dresses "that twirl," they love the outdoors, exploring and getting dirty.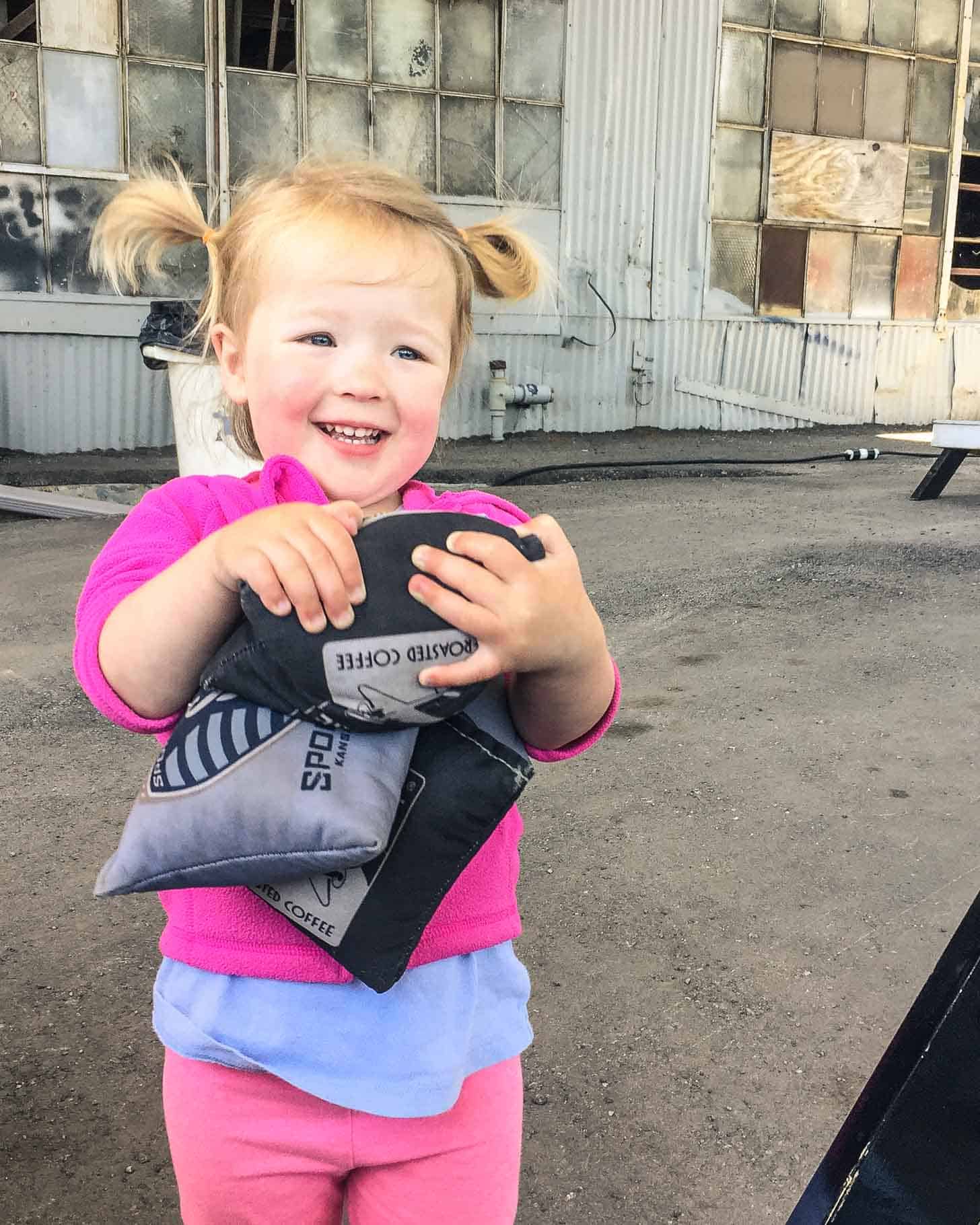 They have some great friends and they really admire older kids. They do their best to keep up with them and play an ongoing game where they tell us they are "not Molly and Clara" but ask to be called the name of some other older buddy.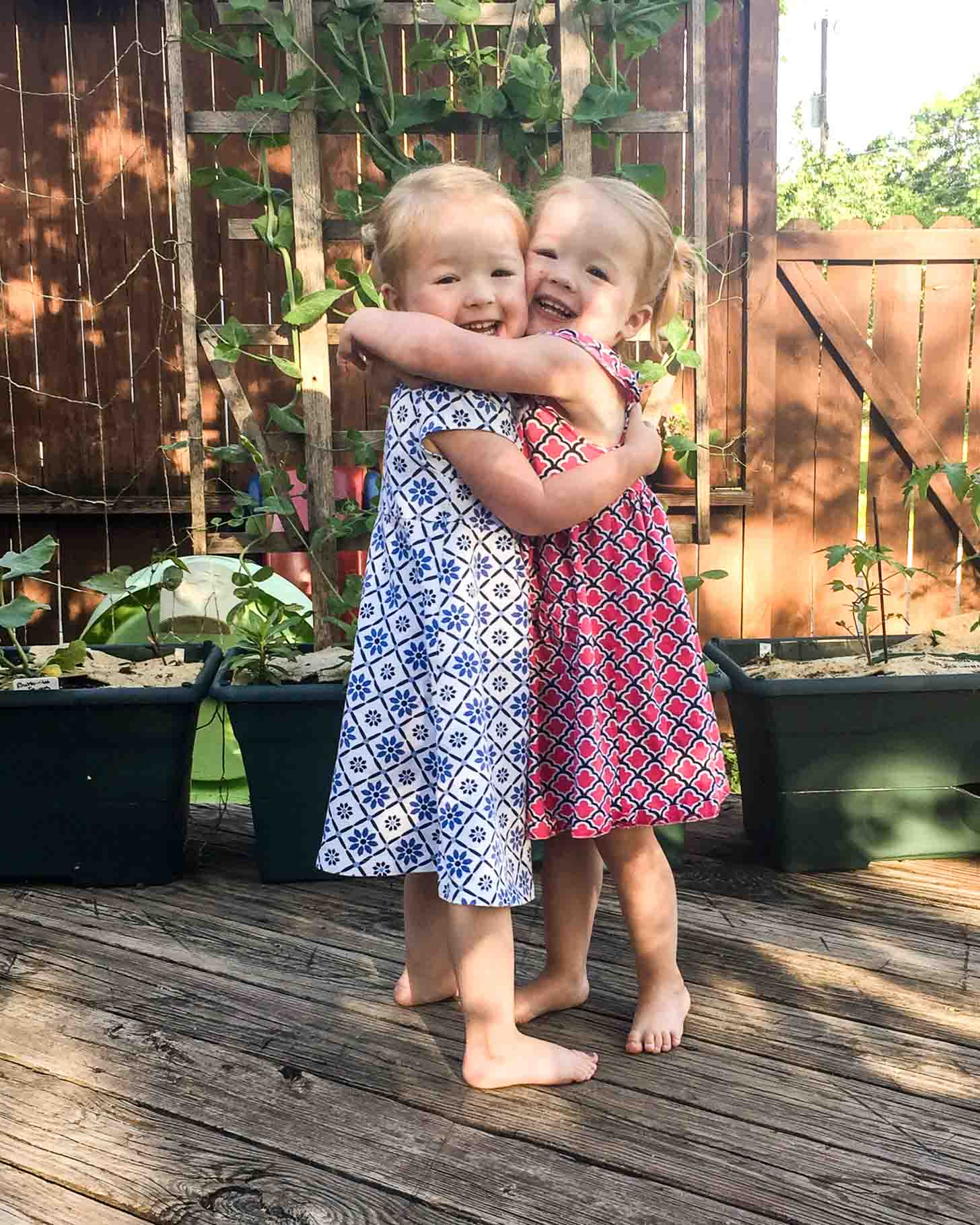 The best part about the girls getting older is watching their friendship grow. These two have their moments of sibling frustrations, but most of the time they're attached at the hip and love one another with total, adoring enthusiasm.
We're so excited to see what the next year brings for these two ladies!
For More Updates on Molly and Clara: