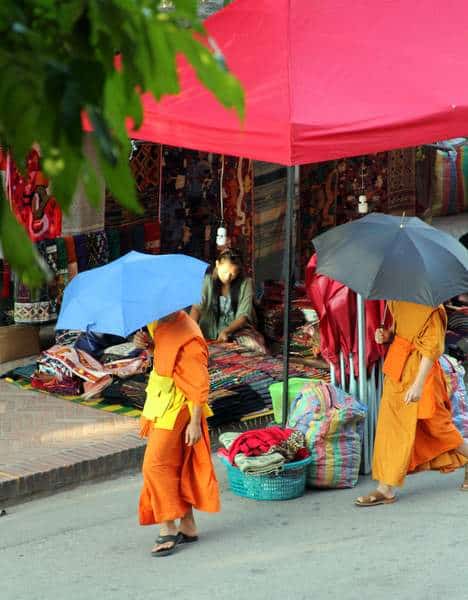 The last time I was in Luang Prabang, Laos was seven years ago. At that time, an Australian couple told me, "you should have come ten years ago - this place has already been discovered."
We were in the back of a rain-soaked rusty truck, sliding down a muddy jungle path. It did not feel discovered to me.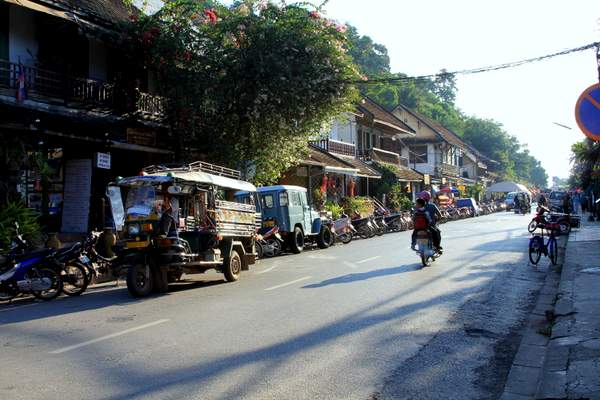 Little felt as if it had changed while Frank and I were there over the weekend. Certainly, there are more tourists, and a few new guest houses. Maybe there is a new restaurant or two, and I was surprised that many places now take credit cards. But Luang Prabang is a city that is beautifully resistant to change. It won't always be the way it is now, but its status as an UNESCO world heritage site helps to keep development slow and intentional.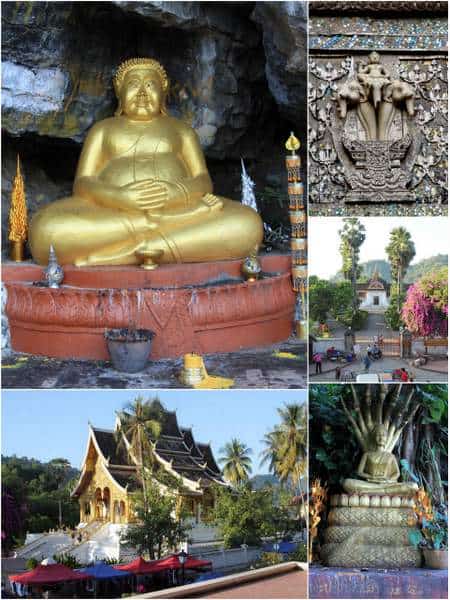 The city is a blend of traditional Lao and colonial French architecture, and its placement at the juncture of the Nam Khan and Mekong rivers in the middle of the mountains makes it really breathtaking.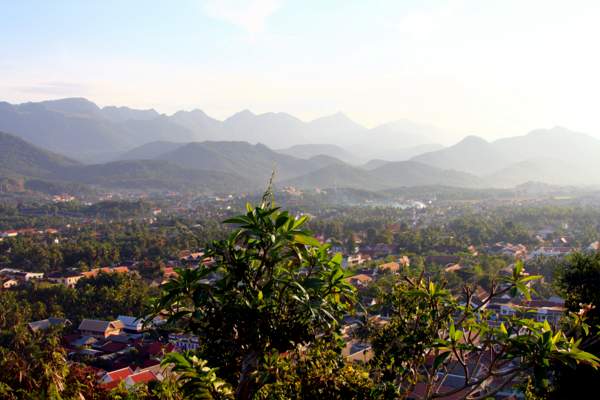 The people are lovely as well.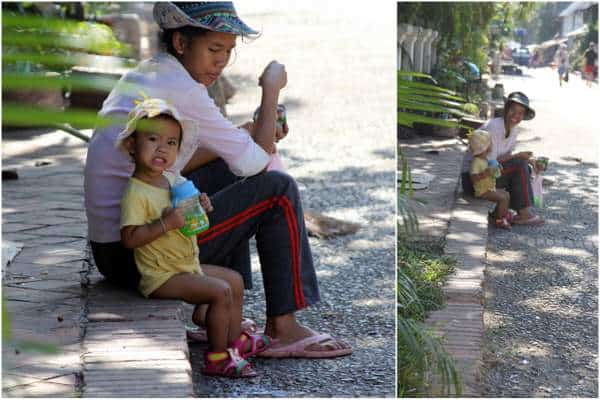 And then, of course, there's the food. One of my favorite meals was this one at the Apsara restaurant. That's local beer, spring rolls, a crisp cashew salad with dried pork and herbs, and buffalo sausage. (More restaurants should chop their spring rolls into pieces like this - perfectly portioned crispy bites.)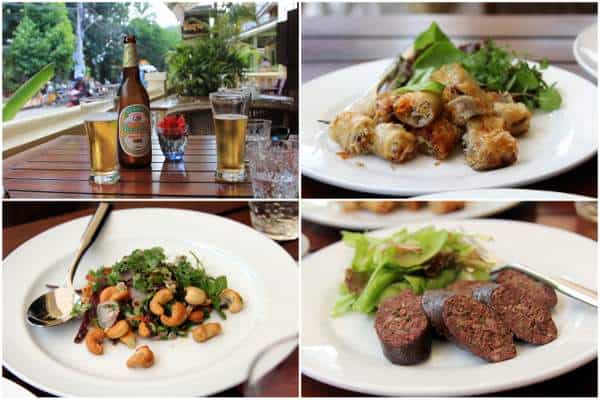 The tuk-tuks make getting around extremely easy - for about $2 USD we could hop on the back of one and get anywhere in town...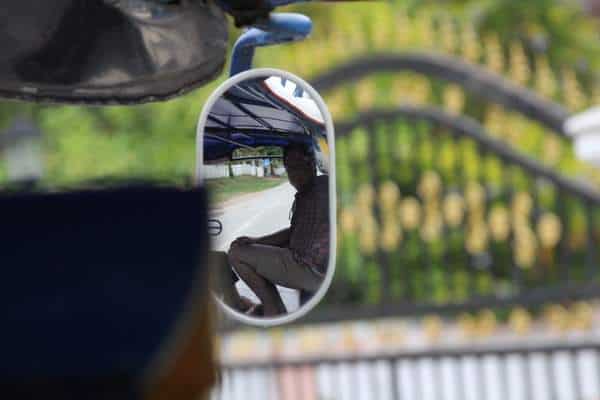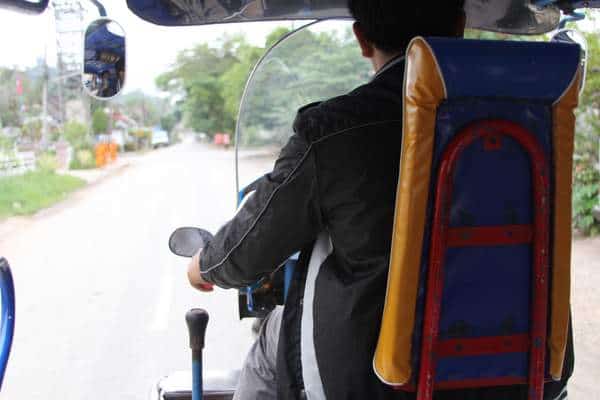 Our second night we stopped at 3 Nagas for drinks and to watch people gathering for the night market.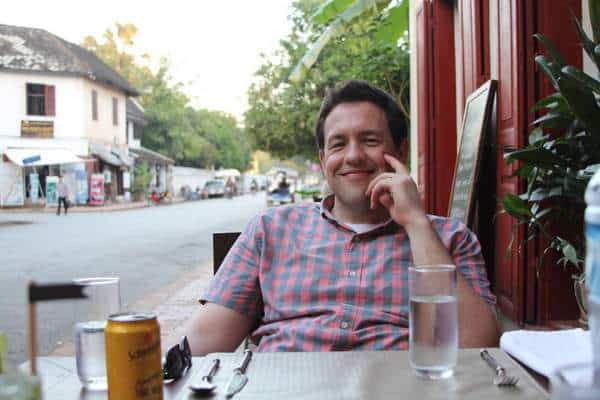 We didn't buy anything, but the night market takes up much of the main road and is full of colors and people and lots of food.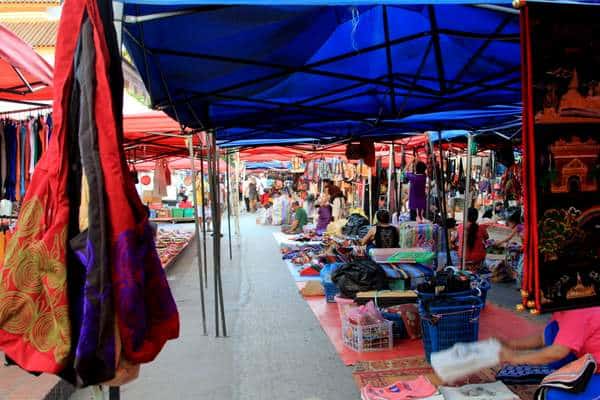 The food is reminiscent of Thai food in some ways, and great food being prepared on the street is just as prevalent here as in Bangkok.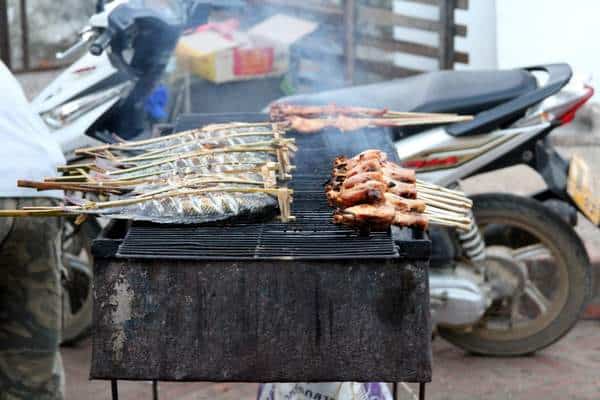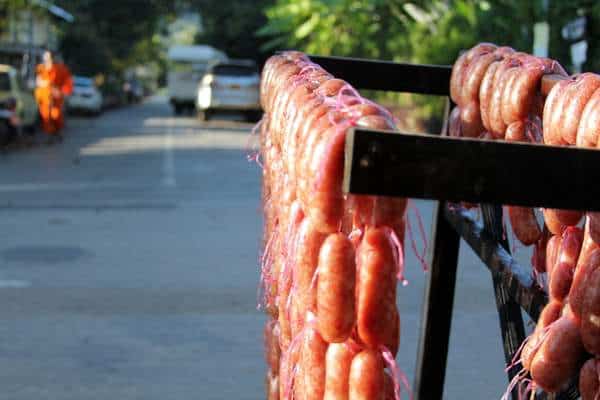 There are so many beautiful places to stay in Luang Prabang. We stayed at a boutique resort on the outskirts of the city called, Satri House.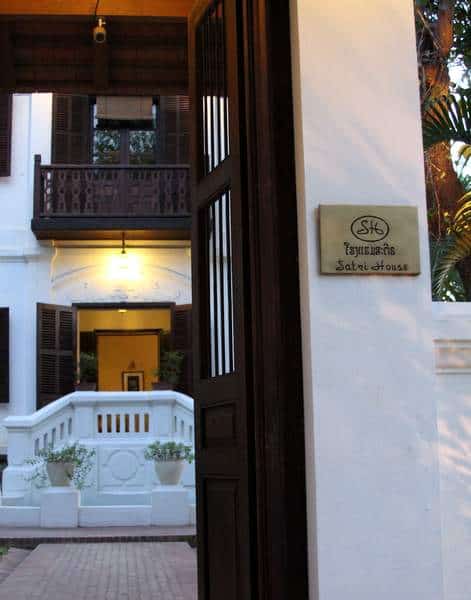 The resort was a collection of French colonial houses, all with hard wood floors, tall ceilings, and tile roofs. The building in the picture above was once the home of the prince of Laos. I loved our room and the super soft canopy bed that I wished we could have brought back with us to Bangkok. Frank loved the antique telephone - he kept inventing reasons to call reception.
Satri House is in the heart of a neighborhood. Most of the time it was quiet, but in the early evening we could hear the sounds of neighbors - kids playing, and laughter from a well-trafficked pétanque court.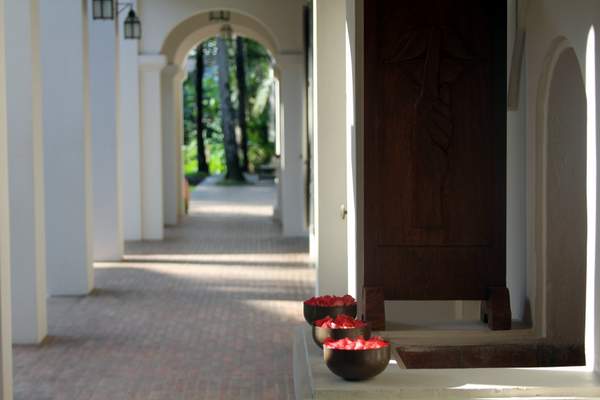 In short order, I was reminded of everything I loved about Luang Prabang on my first visit.
I'll post pictures of the two best ways we spent our Luang Prabang vacation, but if you're planning a trip to Southeast Asia, this would be a great city to add to your list.