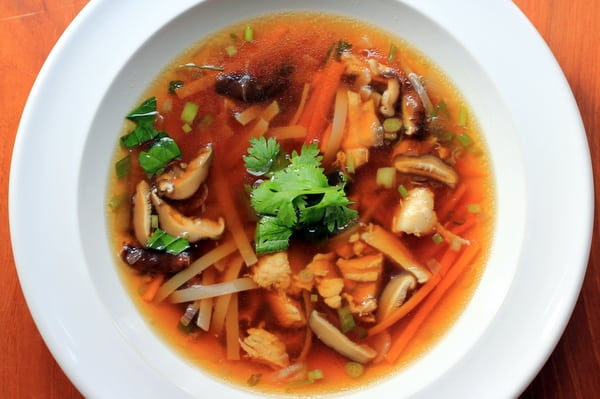 I love breakfast. Eggs and toast, and even simple breakfasts of fruit or a bowl of plain yogurt make me happy. I could eat breakfast any meal of the day. Therefore, I have been shocked to find that in the past few weeks, I return from my morning gym trip to find myself craving a bowl of brothy noodles (or if I've had a particularly strenuous workout – a plate of fried rice).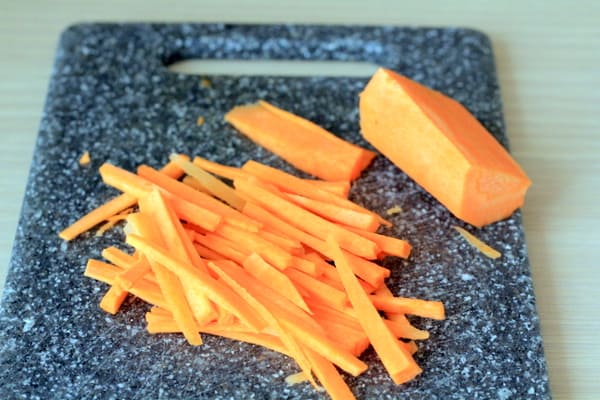 I've spent most of my life craving a big bowl of cereal over virtually all other options, and I now open the refrigerator at 7 in the morning and find myself tempted by leftover Potato Panang Soup. What is this about? Perhaps the smells of savory foods cooking that I catch on my way back to the apartment in the morning? Maybe I am just adapting to the way of life here, since this is a country in which people DO eat the same foods at breakfast that they would eat for lunch or dinner. In Thai, the meal eaten in the morning literally translates as "morning rice" while lunch and dinner are "noon rice" and "evening rice", respectively. (Rice is a big deal.)
Is this just a phase or (gasp) am I on my way to losing a taste for breakfast altogether? We shall see. But for now, the more pressing issue of lunch.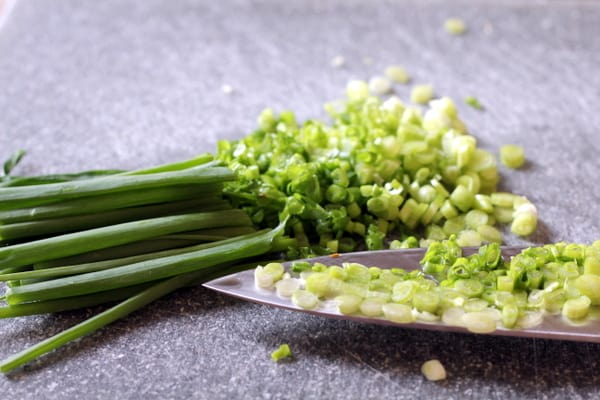 I've been working my way through Fine Cooking's April/May 2010 article titled "Cook's Guide to Noodles". I wanted something satisfying that would give me a boost for this afternoon's Thai language class (two draining hours in which I try to make sense of this tricky, tonal language). This soup fit the bill and was perfect for a quick lunch, with leftovers to boot.
I'm off to class. Hopefully the healing powers of chicken noodle soup also work to give English-speaking Thai language students a brain-boost.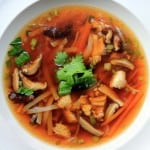 Print Recipe
Lemongrass Chicken Noodle Soup
Ingredients
½

Tbs.

olive oil

2

medium shallots, peeled and thinly sliced

1

Tbs.

scallions (white and green parts), thinly sliced

2

stalks lemongrass, cut in half (use only the bottom 2 inches of the lemongrass stalk and discard the top)

½

Tbs.

minced fresh ginger

½

cup

carrots, shredded or cut into small matchsticks

6

cups

low-sodium chicken broth

1

cup

shiitake mushrooms (without stems), cut into strips

6

oz.

rice noodles, broken into 2 inch strips (or other noodles)

2

small boneless, skinless chicken breast halves, sauteed and shredded

8

fresh basil leaves; cut or shredded into thin slices

juice from 1 medium lime

½

Tbs.

soy sauce
Instructions
Pour oil into medium dutch oven or saucepan over medium heat. Add shallots and scallions and saute until both ingredients begin to soften, 3-4 minutes. Add lemongrass and ginger, stirring until lemongrass becomes fragrant.

Add carrots and broth and bring to a boil. Add mushrooms and noodles, cooking until both are tender, about 5 minutes (adjust according to cooking time needed for noodles). Reduce heat to a low simmer.

Remove the lemongrass stalk from the soup and discard. Add chicken, basil, lime juice and soy sauce, stirring gently. Simmer until chicken is heated through and serve.