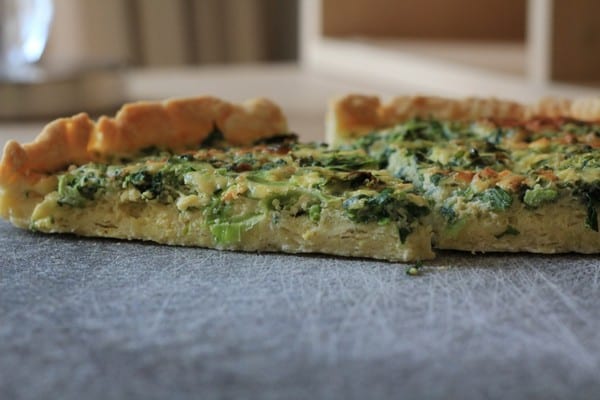 Yesterday I found myself with a pile of greens that I had bought without a plan for cooking. In the mix was what I believed to be bok choy, mustard greens and a bitter-tasting Chinese kale.
I tend to bring this predicament on myself, being drawn as I so often am, to anything green and interesting that appears to be locally sourced. This is increasingly common for me here in Thailand, since I am presented with so many new ingredients. Likewise, in cold winter months back in the states, I struggle with ways to add seasonal greens to weeknight dishes.
This recipe was created as a solution to both issues. Whether you already have an abundance of greens in your fridge or are looking for a way to pack extra vitamin-laden veggies into dinner this week, this will fit the bill.
I began with world's greatest tart shell recipe from Smitten Kitchen, linked here.
Note about making a tart crust: You can certainly purchase a pre-made pie crust, but I encourage you to try this at least once. The recipe uses ingredients you surely have in your house this very moment and insures that the final result will be unprocessed and have that indescribably "real" taste that only comes when you've had your hand (literally) in the dough. The other benefit is that once you can make this yourself, you have a quick and easy dinner – all you need is leftover veggies of any kind, a few eggs and some sour cream or plain yogurt. The possibilities are endless. Do not be intimidated! I promise – if you tackle this once, you will be a convert.
Here we go…
Chop those beautiful greens.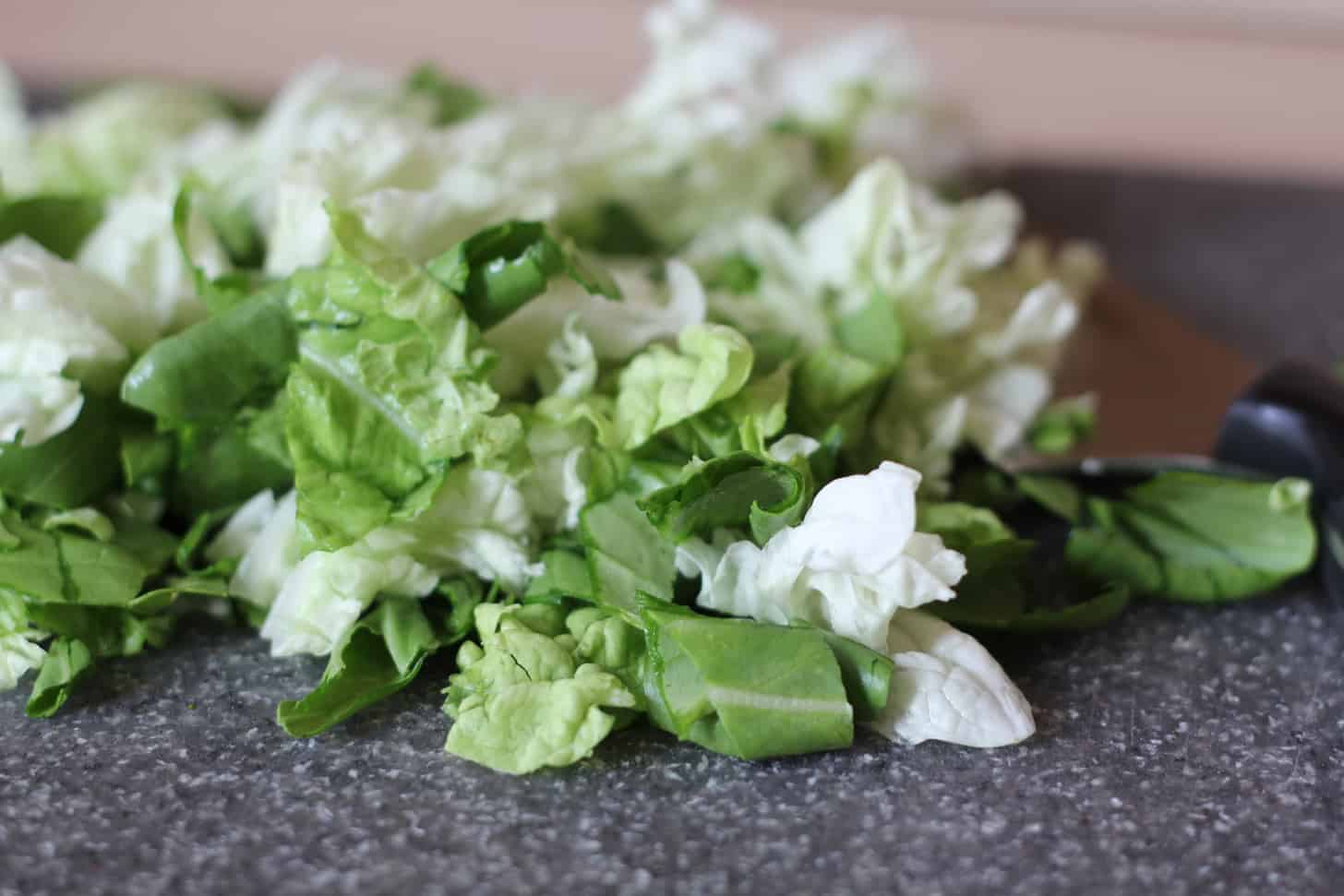 Because I couldn't stand to let them go to waste, I chopped the tough ends of the bok choy and added them for a bit of texture. They're so pretty, aren't they?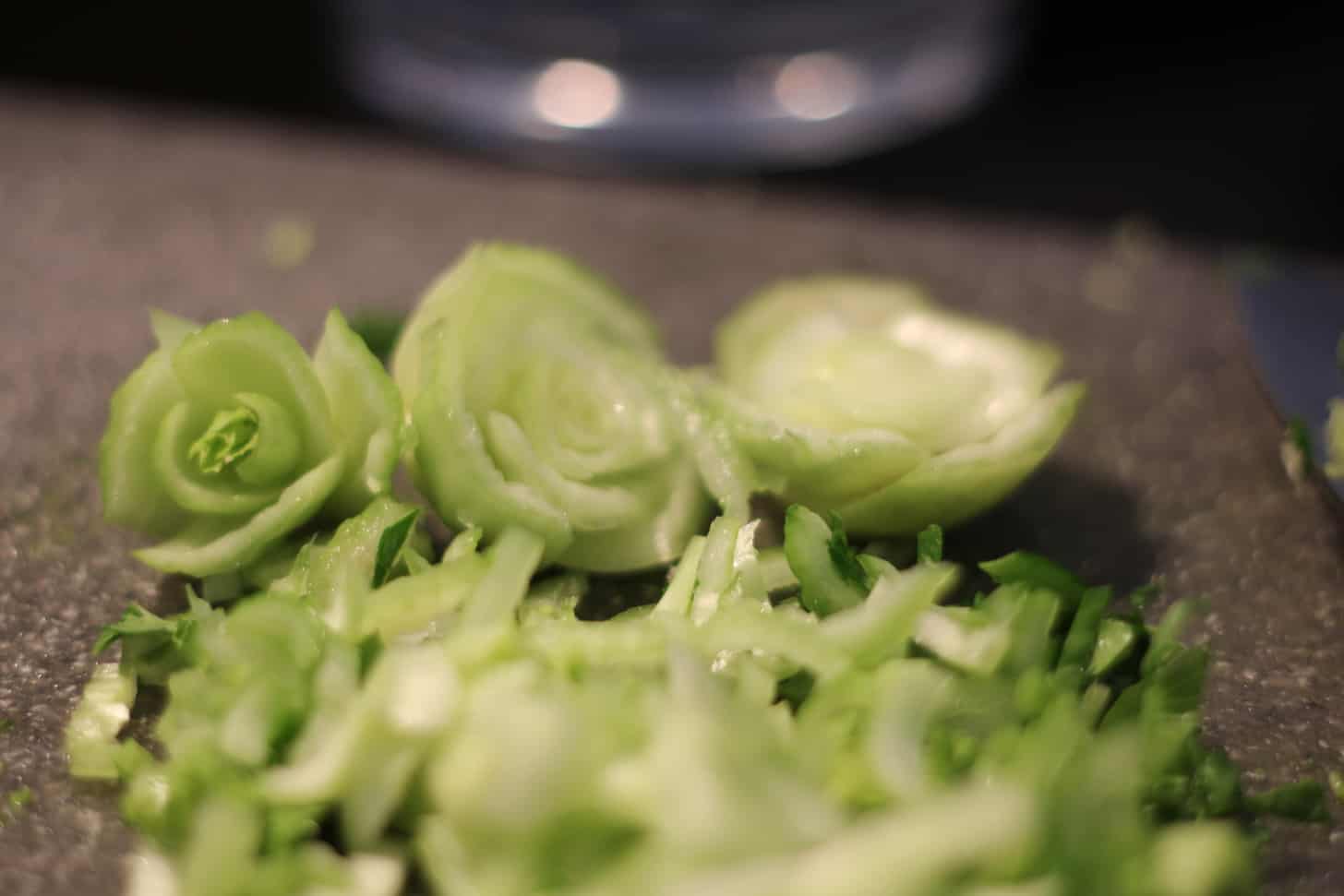 Cook the greens very quickly so that they soften, but stay bright. I added just a splash of water to the bottom of the pot and poured the greens on top.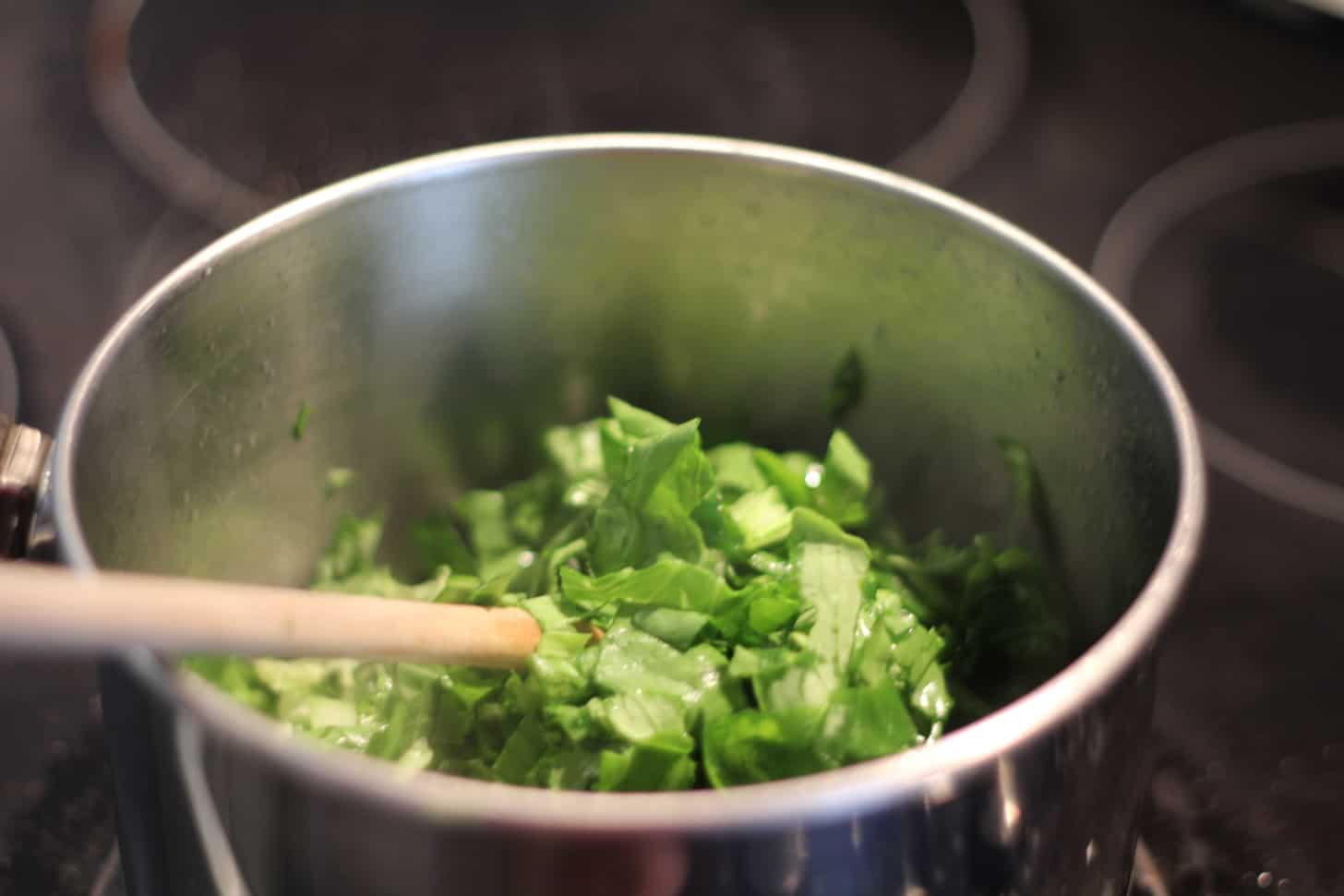 After this quick steam, I had nearly 2 cups of cooked greens.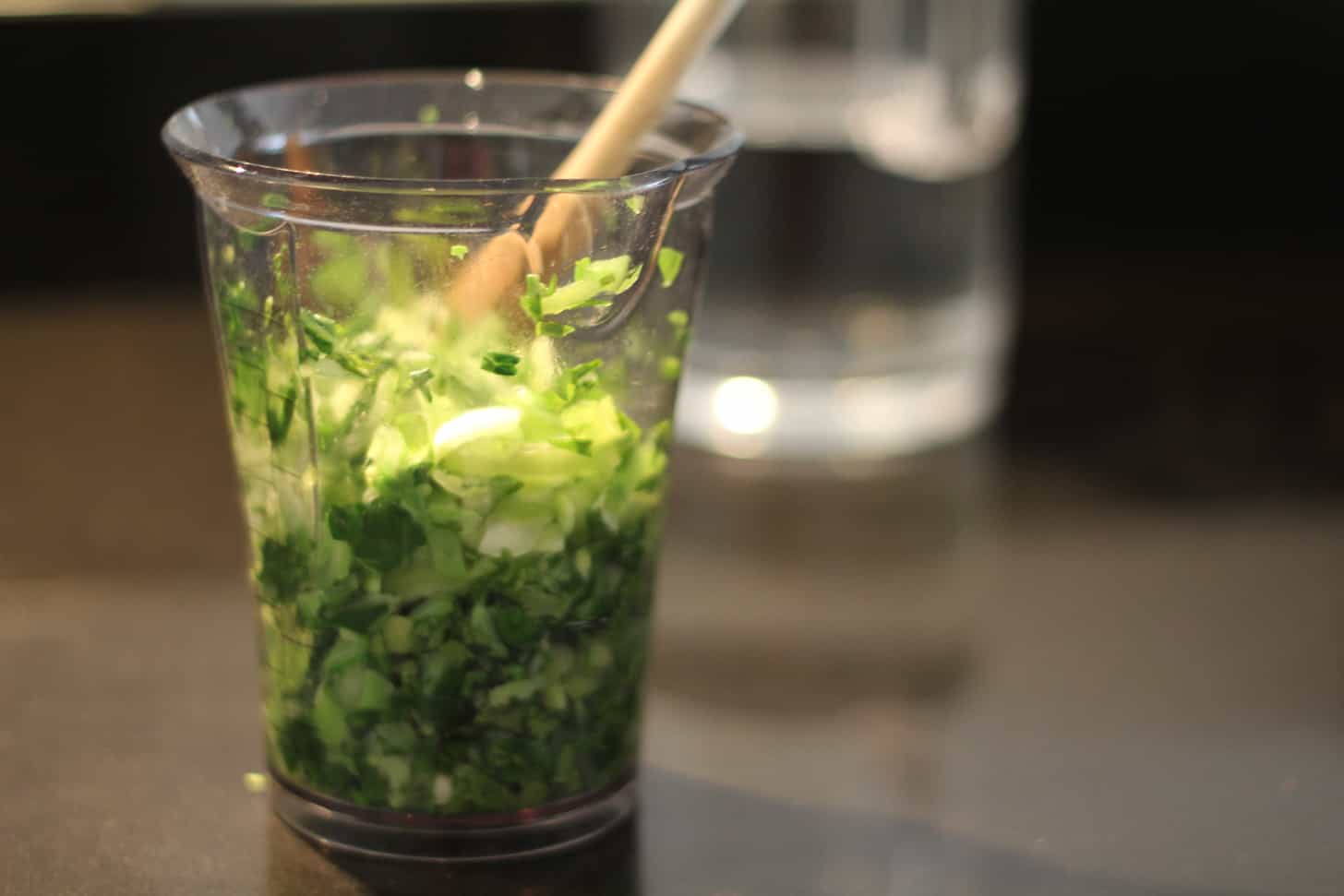 Now comes the easy part. Top the tart shell with the greens. As you can see, I could have packed even more into this shell.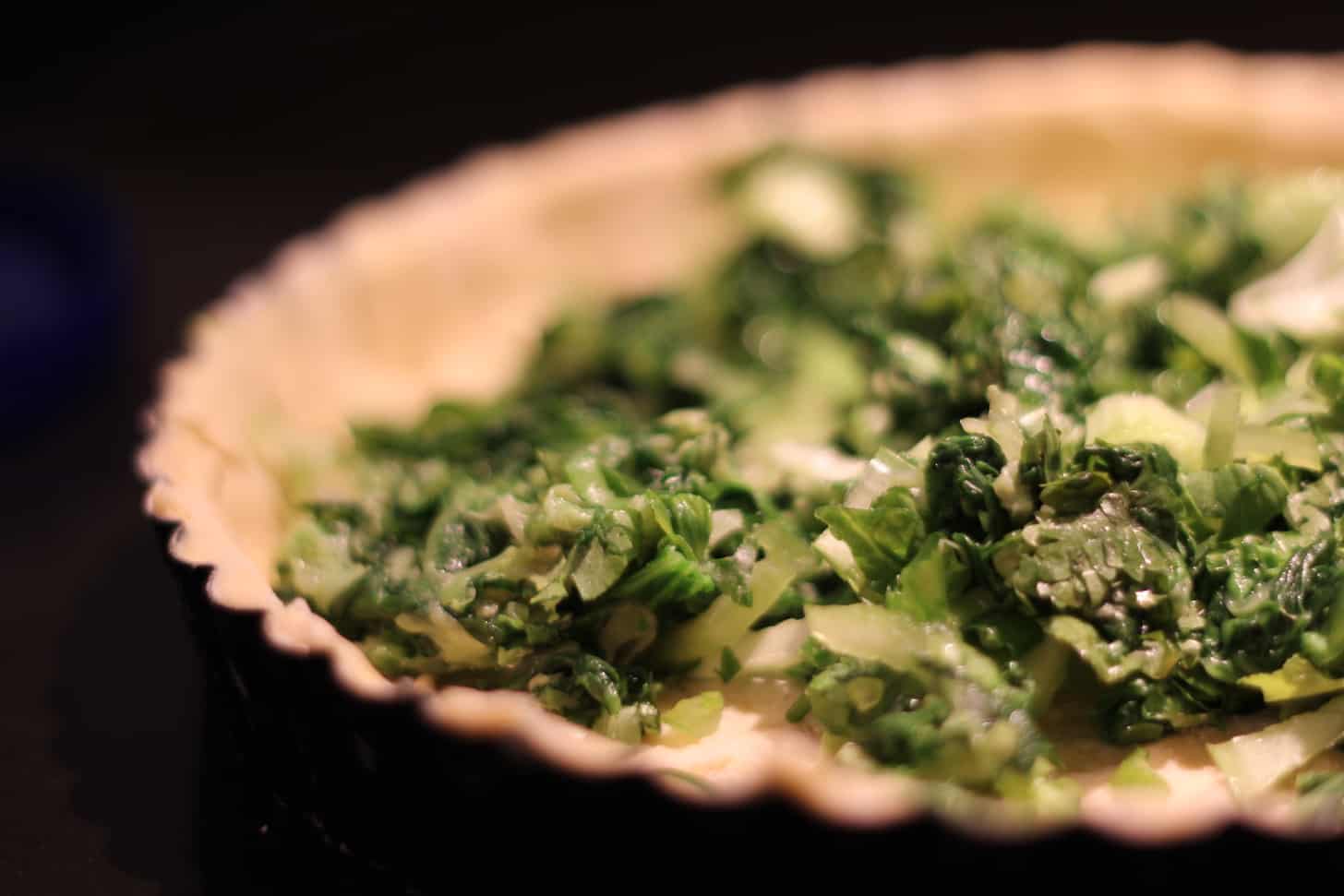 And finally pour the egg mixture over the top. Leave a tiny bit of room between the top of the egg mixture and the top of the pan. The eggs will puff up and get beautiful and golden in the oven.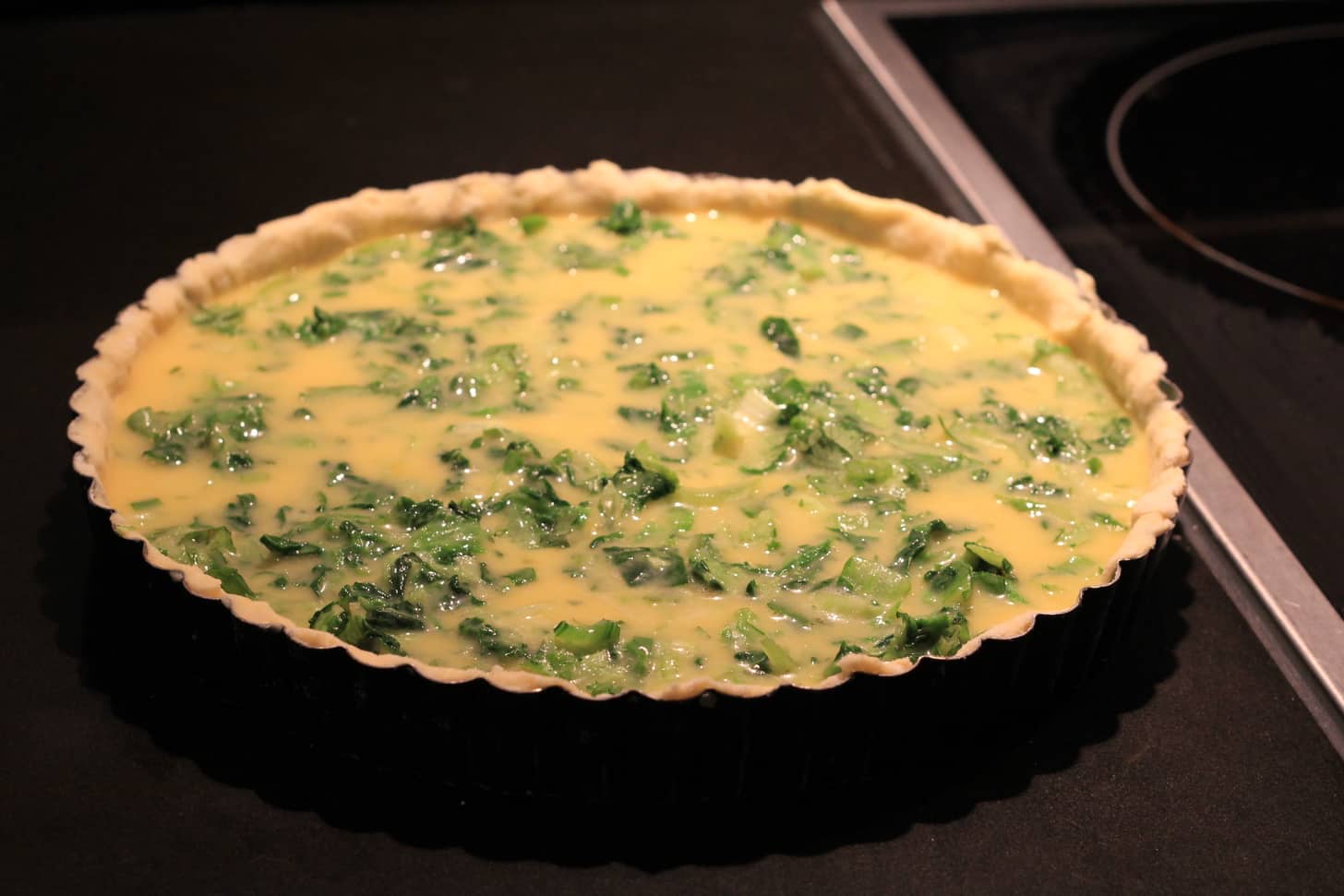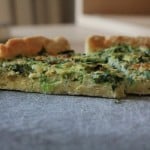 Print Recipe
Leftover Greens Savory Tart
Ingredients
4

heaping cups roughly chopped greens of your choice

½

cup

chopped green onions (optional)

3

eggs (whites and yolks)

3

egg whites

½

cup

sour cream or plain yogurt

salt and pepper to taste
Instructions
Preheat oven to 350.

Quickly sauté your chosen mixture of greens in olive oil or steam them so that they are tender but retain their color.

Mix eggs, egg whites and sour cream in a bowl until fully combined. Add remaining ingredients and stir several times.

Gently pour egg mixture over tart crust.

Bake for 35-40 minutes or until filling is puffy and golden. Allow to cool on the counter for 10 minutes before slicing and serving.

For extra flavor: Add one onion, thinly sliced and deeply caramelized with ½ a tablespoon each of butter and brown sugar to the egg mixture along with the greens. This would also get a boost from virtually any kind of cheese you have sitting in the fridge – feta, goat cheese or gruyere would all be great additions. If adding cheese, I recommend adding half into the egg mixture with the greens and sprinkling the rest over the top just before putting the tart into the oven.