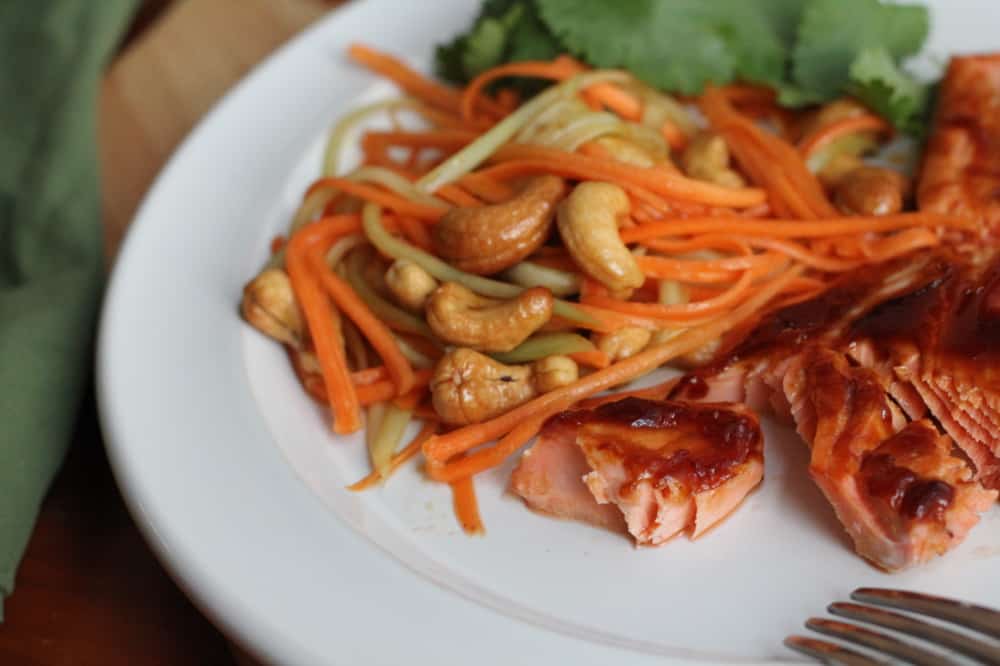 In other countries in which I have spent a significant amount of time it is the sign of having settled in if someone on the street asks you for directions. Even more impressive is when you realize you can respond. It's becoming increasingly clear that in Bangkok I may be asked for directions, but likely only from Americans on vacation. I suspect the blond hair might be the tip off that I'm a sure bet for directions in English, and likely not in Thai. Fortunately, Americans on vacation are one group for whom I might actually be able to provide directions, as my knowledge is still limited to things within eyesight of public transportation (a category into which plenty of attractions fall).
My little Wordpress blog stats are showing me that directions out in the internet world are pointing a variety of searchers to my blog as a result of a google search for "Korean carrot". Now, I do like carrots. But what, I must ask, makes a Korean carrot, Korean? And why does google believe that I may have the answer?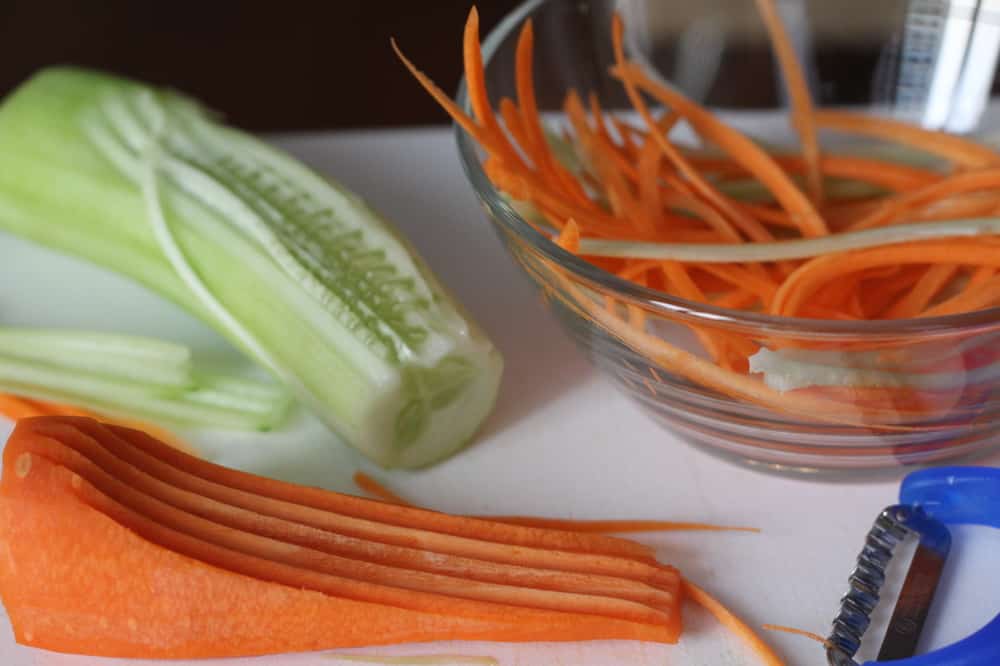 The temperature here is getting noticeably...dare I say it...warmer. I suspect the honeymoon is over and the real heat is starting to set in. My response to this toasty day was this cool and easy dinner which does, in fact, use carrots (although these are undoubtedly Thai and not...Korean).
hoisin glazed salmon with asian slaw
serves 2
-Ingredients-
2 tsp. soy sauce
2 tsp. rice vinegar
2 tsp. sesame oil
1 tsp. honey
1 large cucumber
2 large carrots
½ cup roasted cashews
2 salmon filets
1 Tbsp. hoisin sauce
-Method-
Preheat oven to 350 degrees.
In a small container with a lid combine soy sauce, vinegar, sesame oil and honey. Shake to combine. Grate or thinly slice cucumber (excluding center and seeds) and carrots. Combine with liquid and cashews in a small mixing bowl. Cover and refrigerate slaw while preparing salmon.
Place salmon filets skin-side down on baking sheet. Season with a pinch of salt and pepper and brush each filet with hoisin sauce. Bake salmon for 10 minutes (or to nearly to doneness). Turn on broiler and continue to cook until glaze begins to bubble and turn golden, about 4 minutes more.
Toss slaw and serve immediately with salmon.