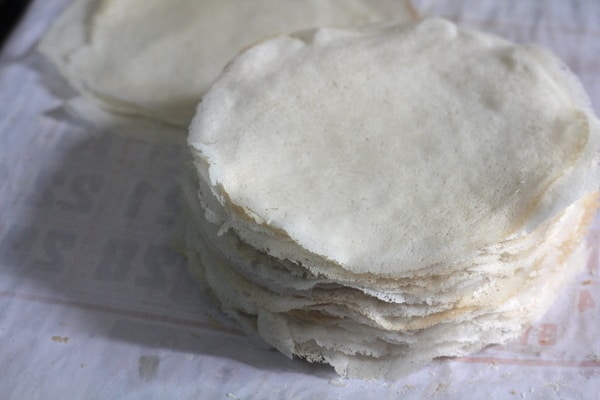 Now, so as not to be misleading, let me be clear. I had nothing to do with the making of these beautiful spring roll wrappers. In fact, I feel pretty confident in saying that this is not something that I will ever do myself. I had never even given the making of spring roll wrappers much thought, until this morning. This morning I took a cooking class which was great fun, and very informative. However, the most interesting part of the class was a brief outing to a neighborhood shop in which a woman was cranking out fresh spring roll wrappers at a rate so fast that I could barely capture it in pictures. It's very much like making crepes, as you will see.
It took a few tries to catch it, but now I bring you, the making of fresh spring roll wrappers, in pictures:
Step 1: Dip hand into a giant tub of gooey batter (flour, water and a bit of salt).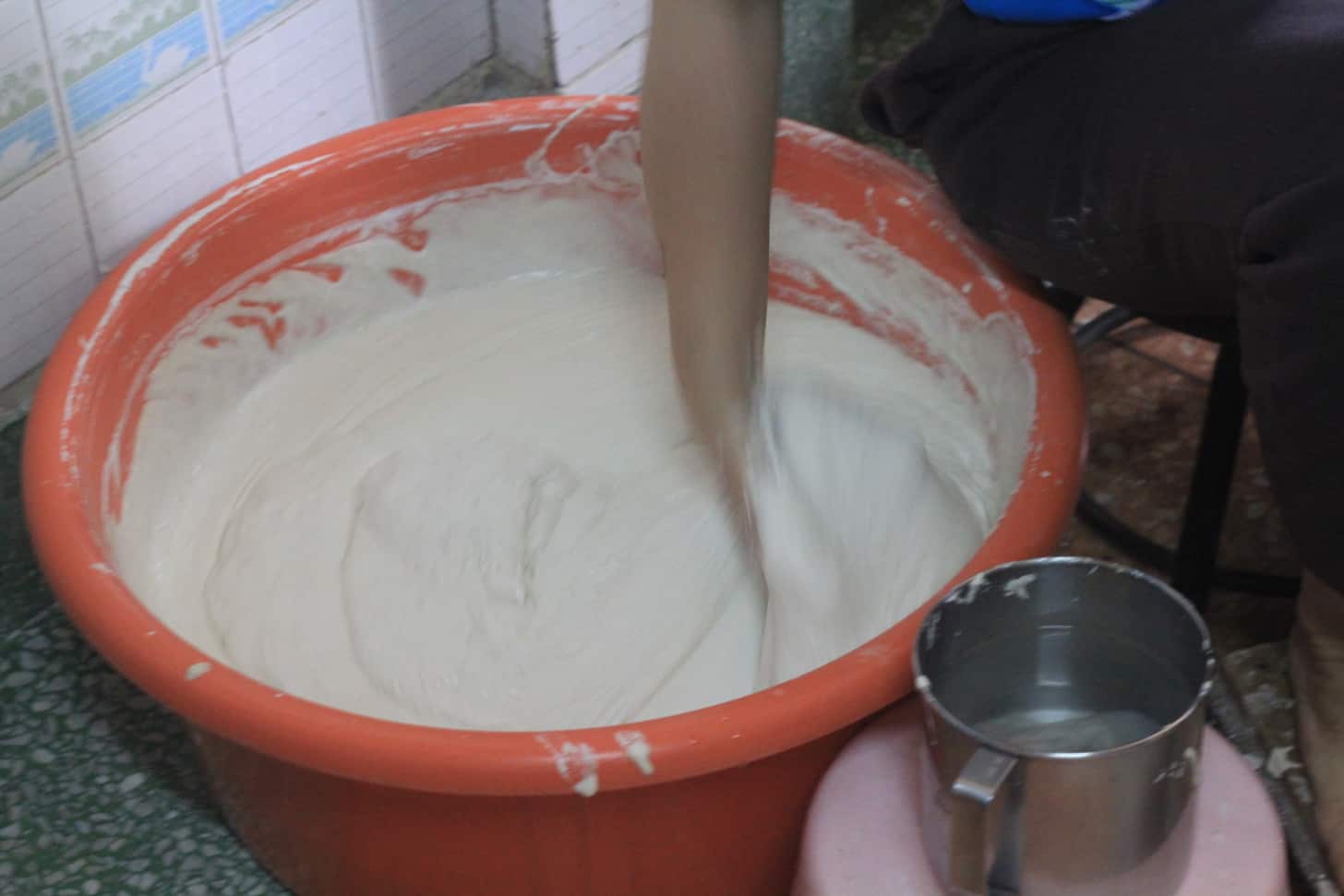 Step 2: Juggling the wobbly, loose batter in one hand, swipe a circle on the hot grill. (This is no Parisian crepe stands friends - no batter poured from a pitcher at a safe distance.)
Step 3: Peel one side of the wrapper off the grill quickly (so as not to burn fingers). Toss to friend who will stack them in a perfect spring roll wrapper tower.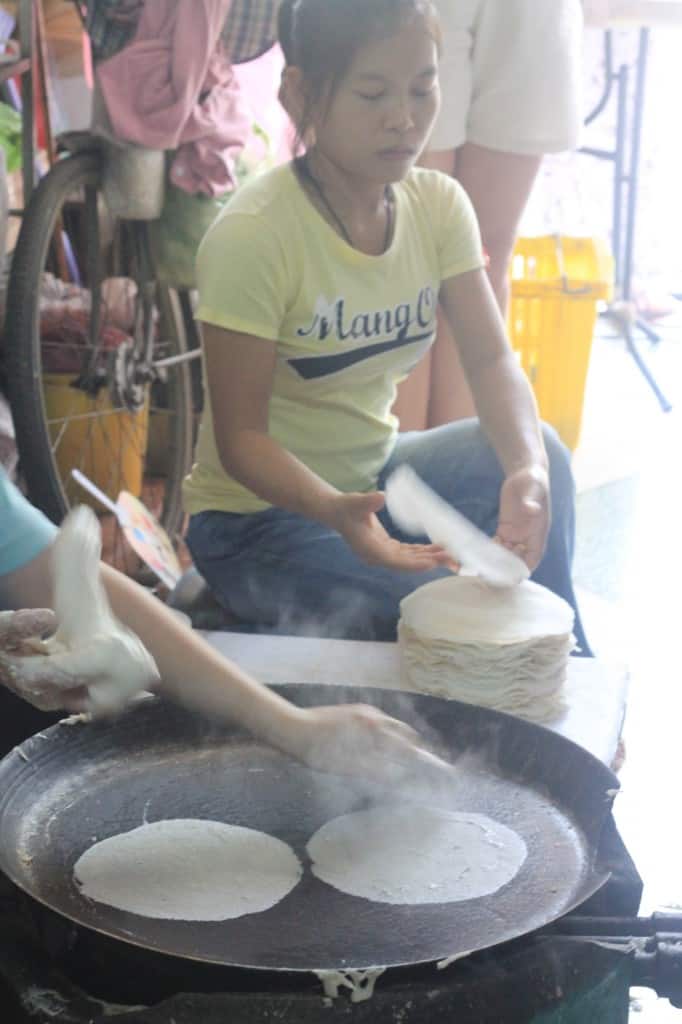 Step 4: Fill with deliciousness. While these little guys are still warm, you can fill them with this feathery light, slightly coconut-flavored sugar for a soft, sweet treat with a bit of crystalized crunch.
I loved the entire experience so much that I bought a kilogram of wrappers to bring home. Don't expect much cooking out of this kitchen over the weekend. We will be eating spring rolls.