Summer feels like it's flying by! Baby girl #3 is due in a little over a week, and it feels like we need to cram in all the summer things while we're still just doing them with two (relatively) flexible four-year-olds. Soon enough we'll be back in that newborn pack-half-the-house, plan around feedings, don't mess with naps phase. All four of us are getting WAY excited for this new little girl to join us. But we'll be okay if she stays put for a week or so longer so we can make a few more trips to the pool.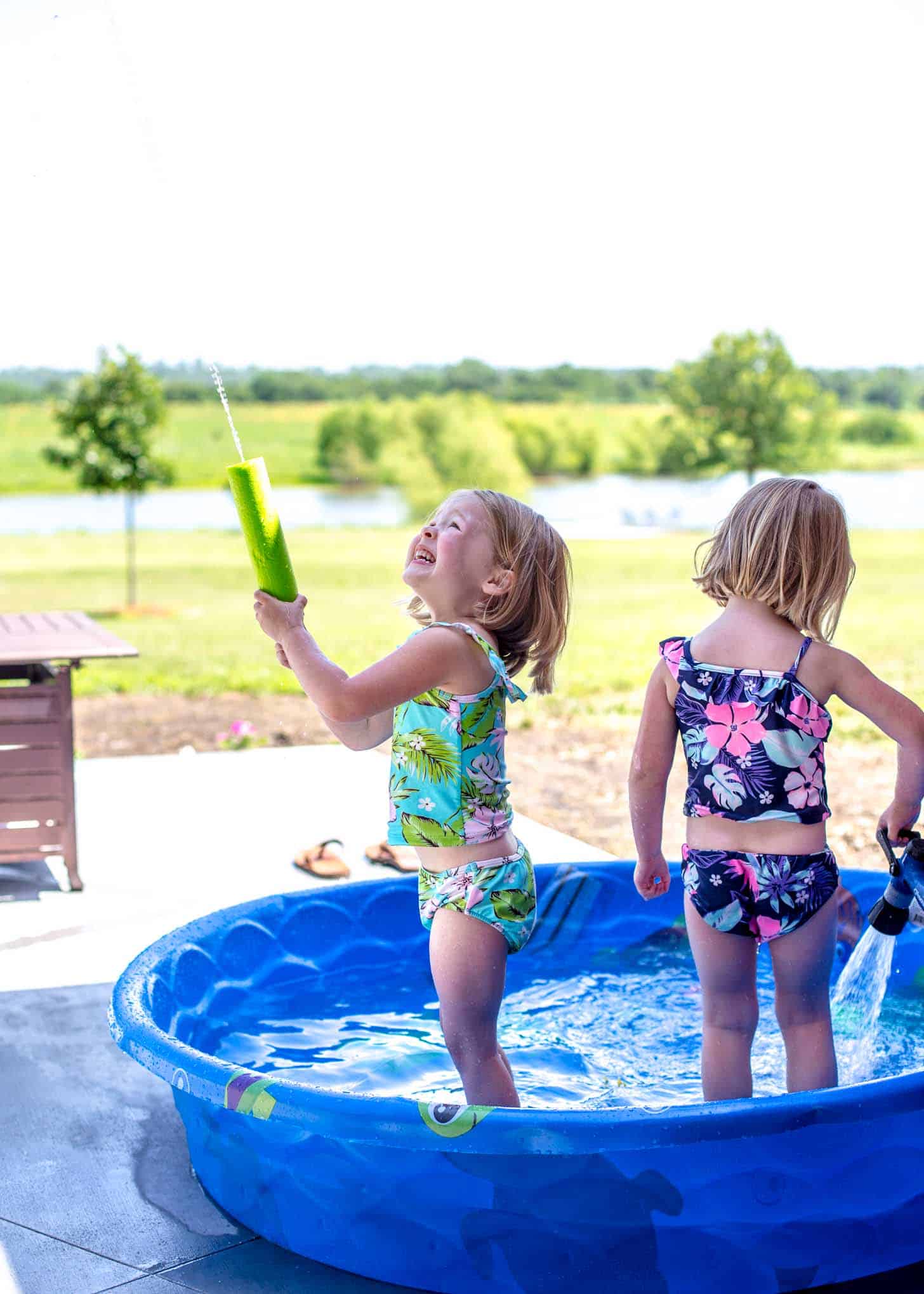 In the name of classic summer fun, we were out at my mom's house to celebrate July 4th and hit all the favorites. My mom recently moved about an hour away from Kansas City. When she lived in KC she had a pool at her house, so that's definitely been missed. But she bought one of the standard plastic kiddie pools to have in her new backyard and you would have thought there was a full water park back there by how much fun Molly, Clara (and, to be real, Frank) had in it.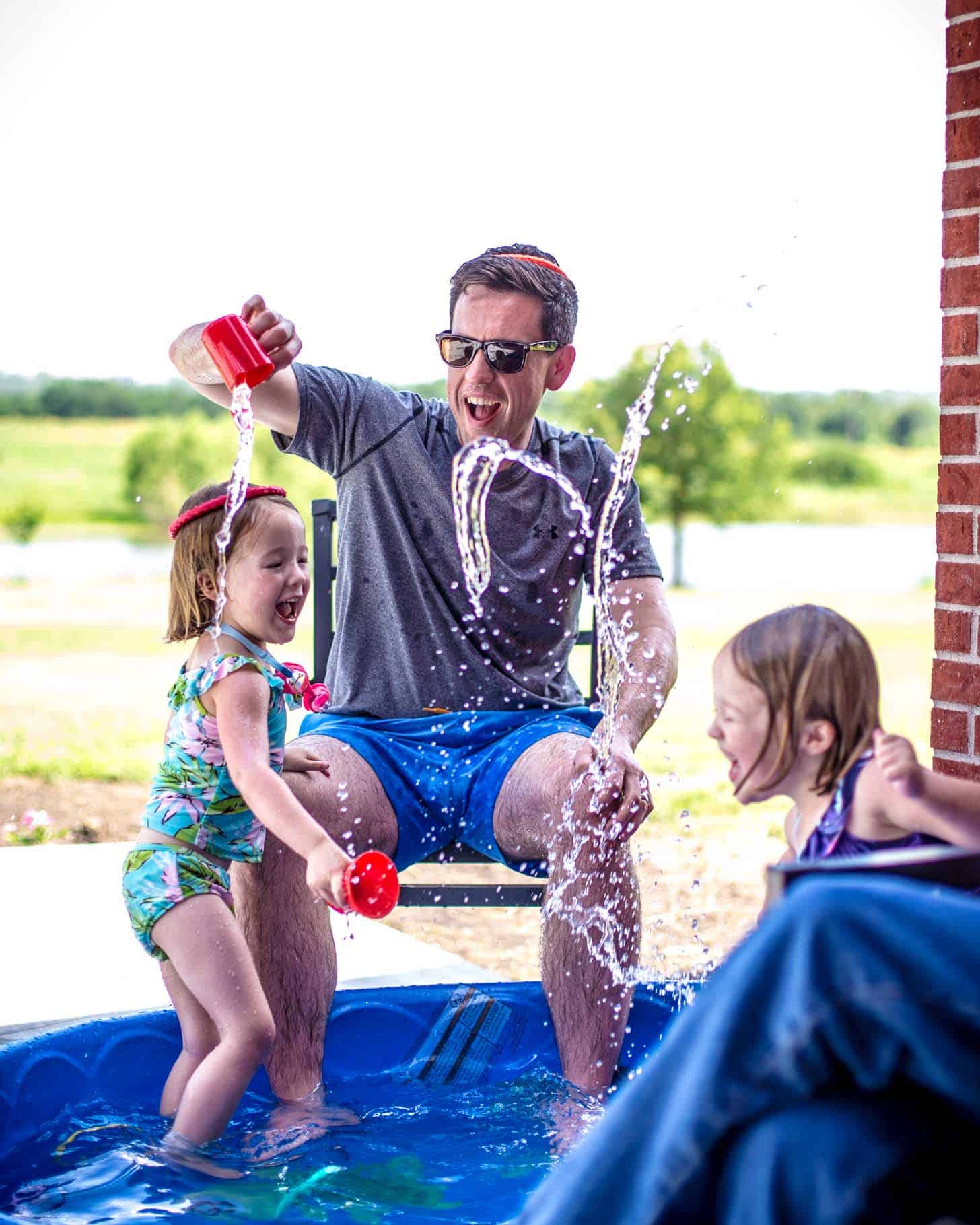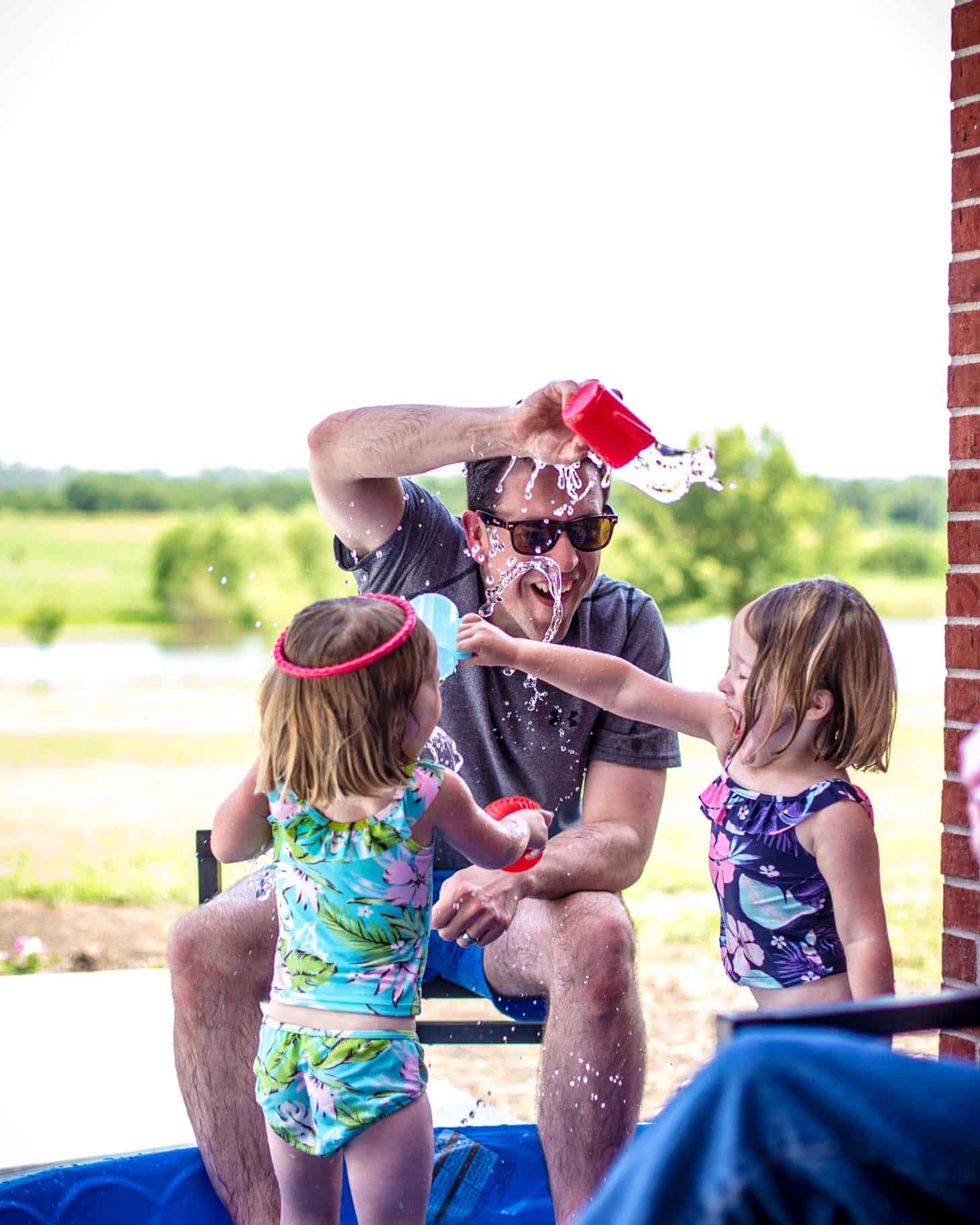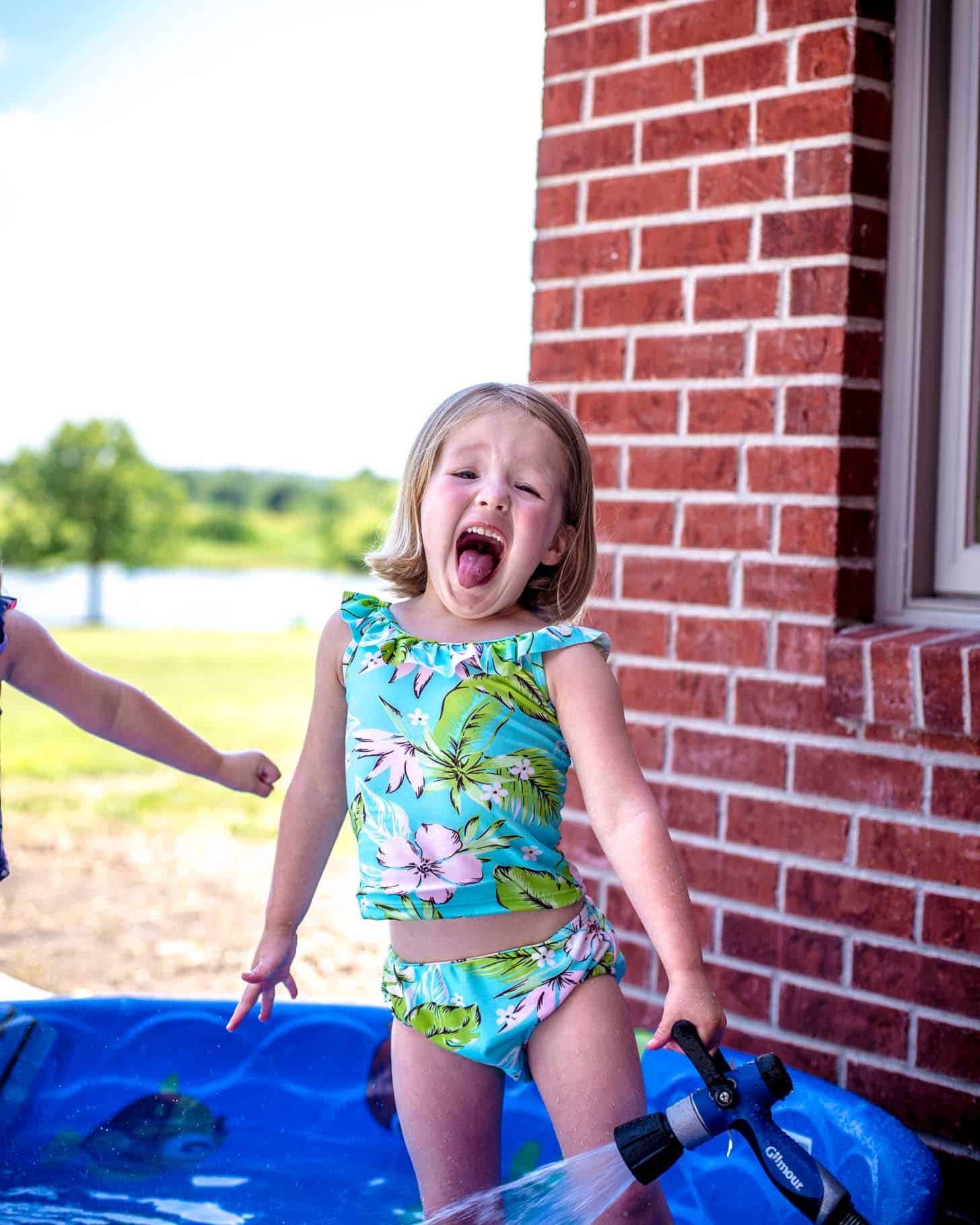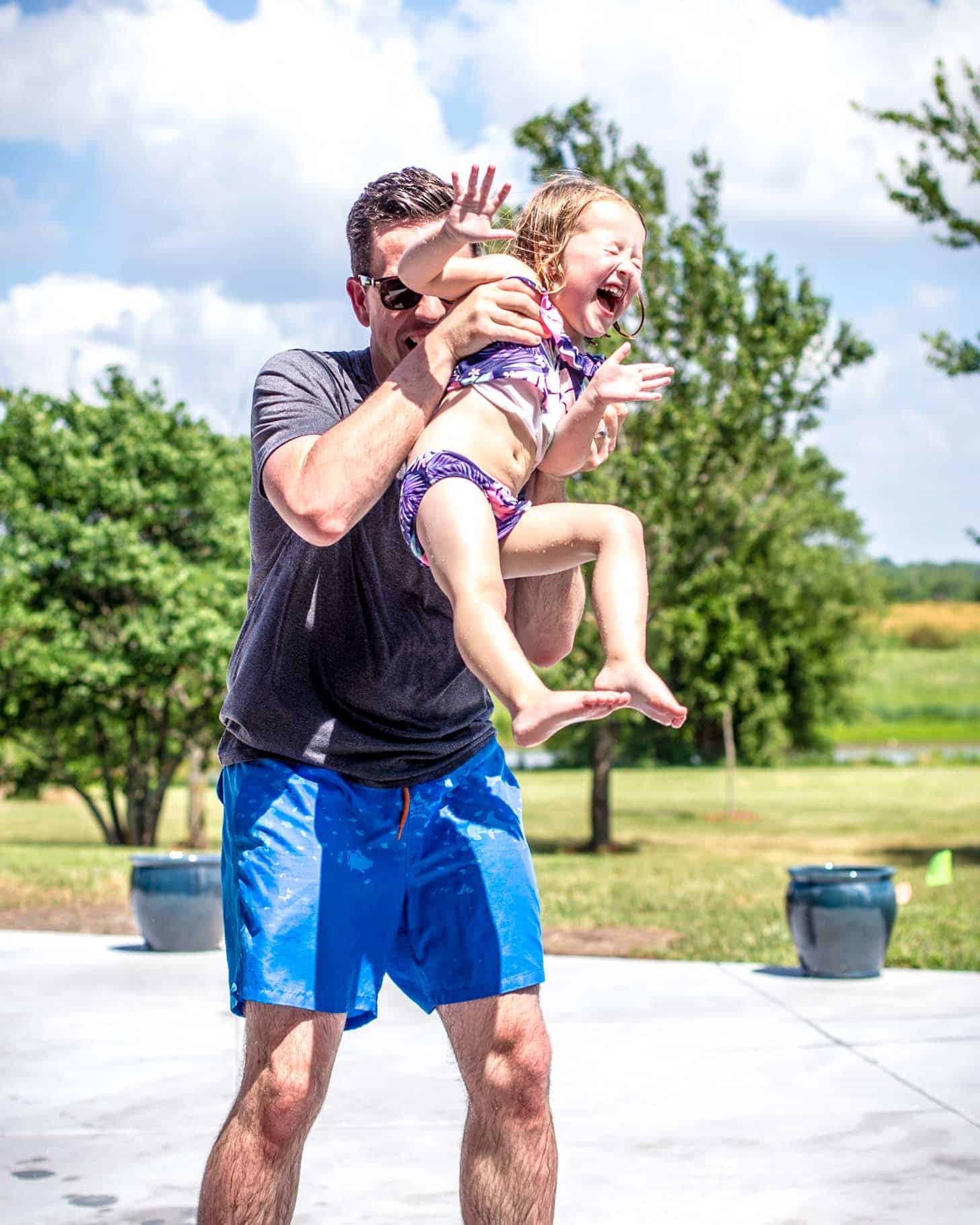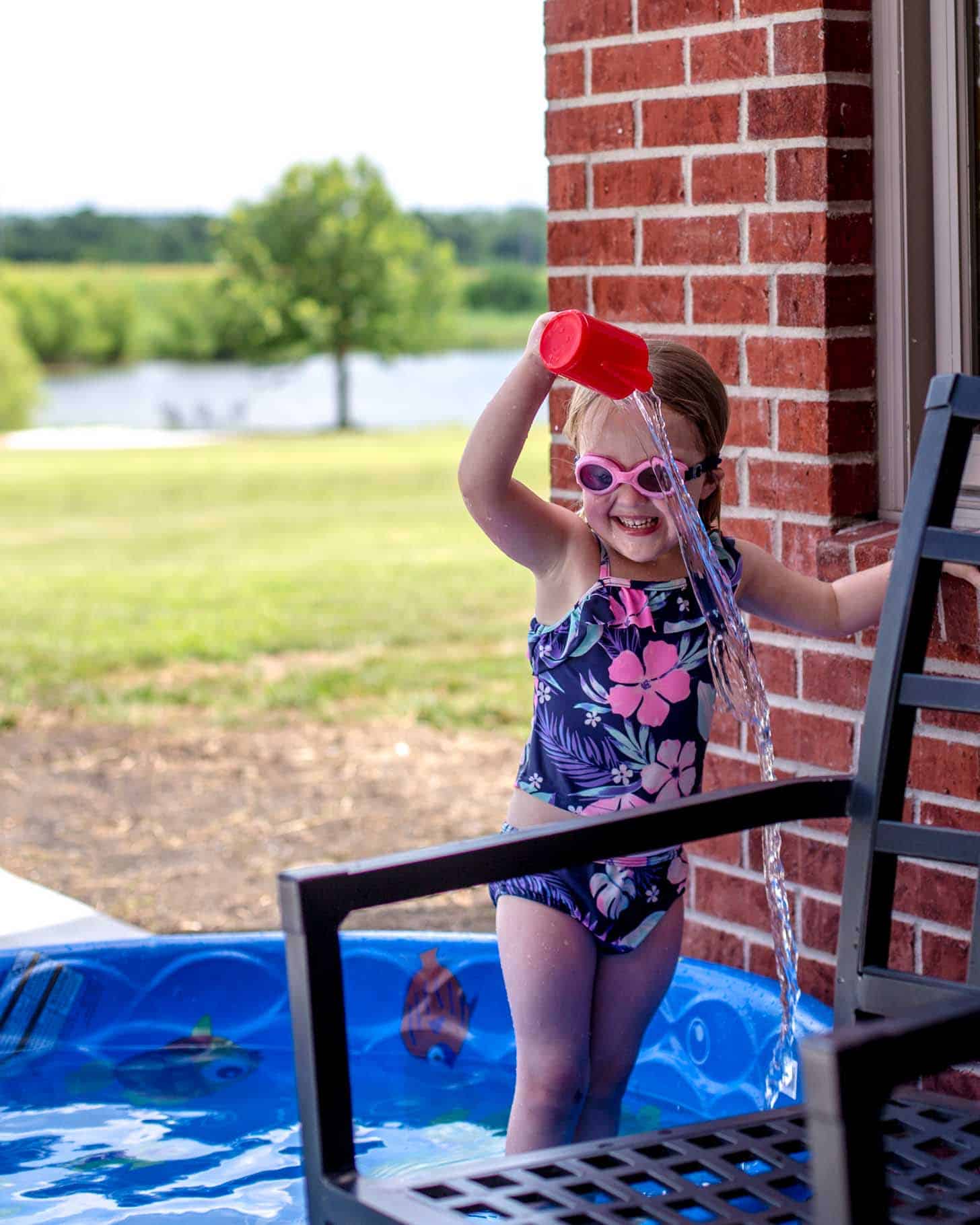 This is what you get these days when you ask Clara to "smile" for a pic...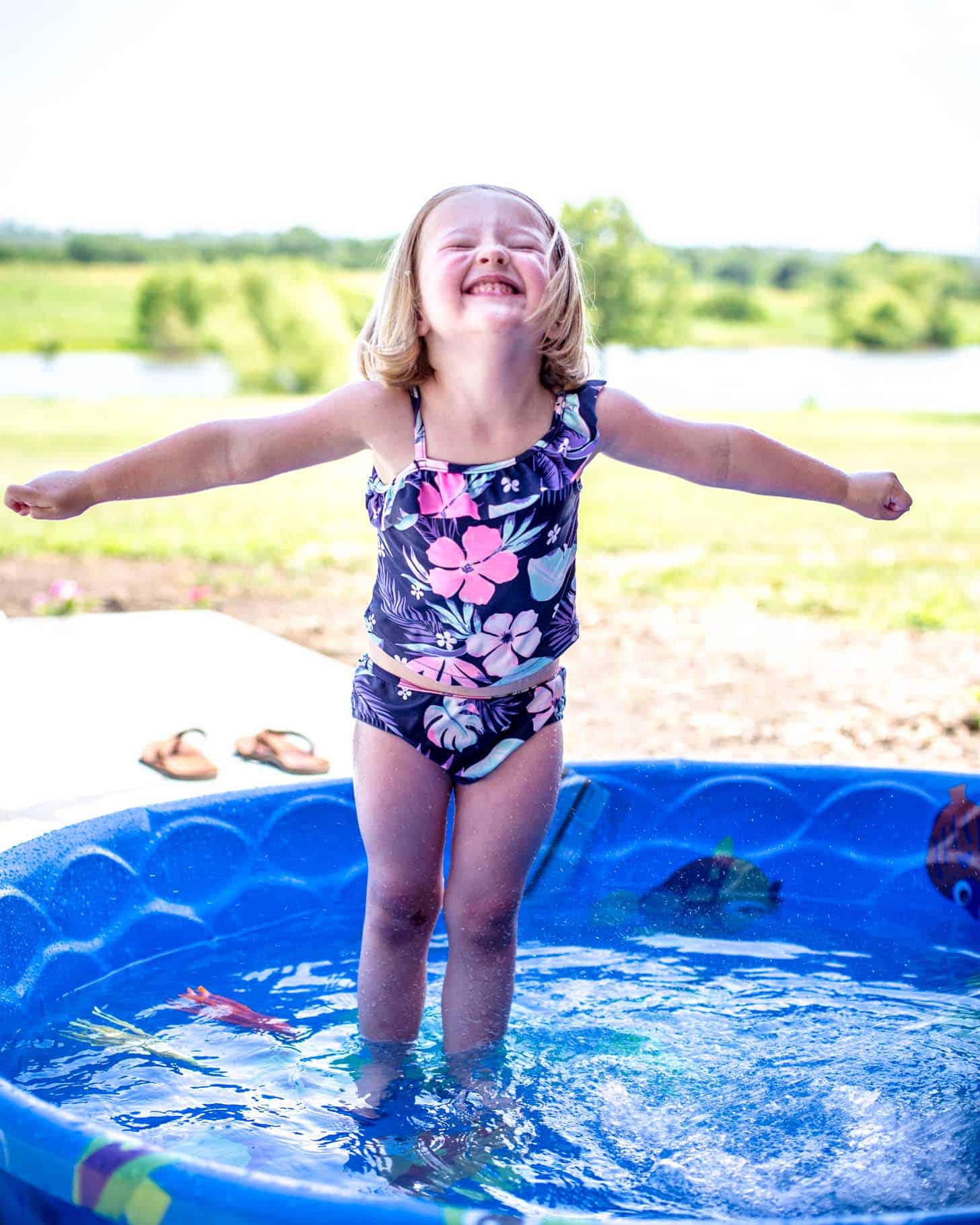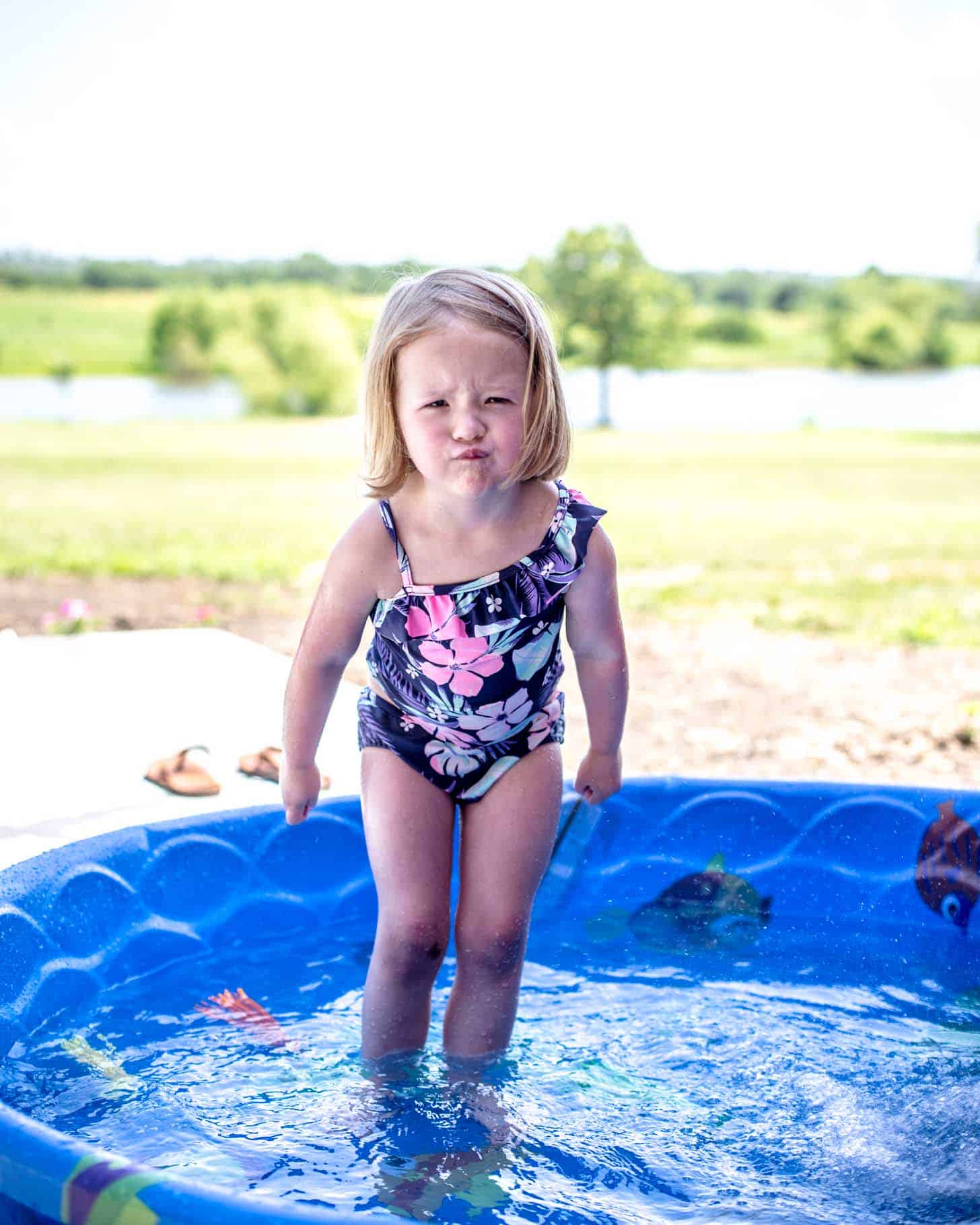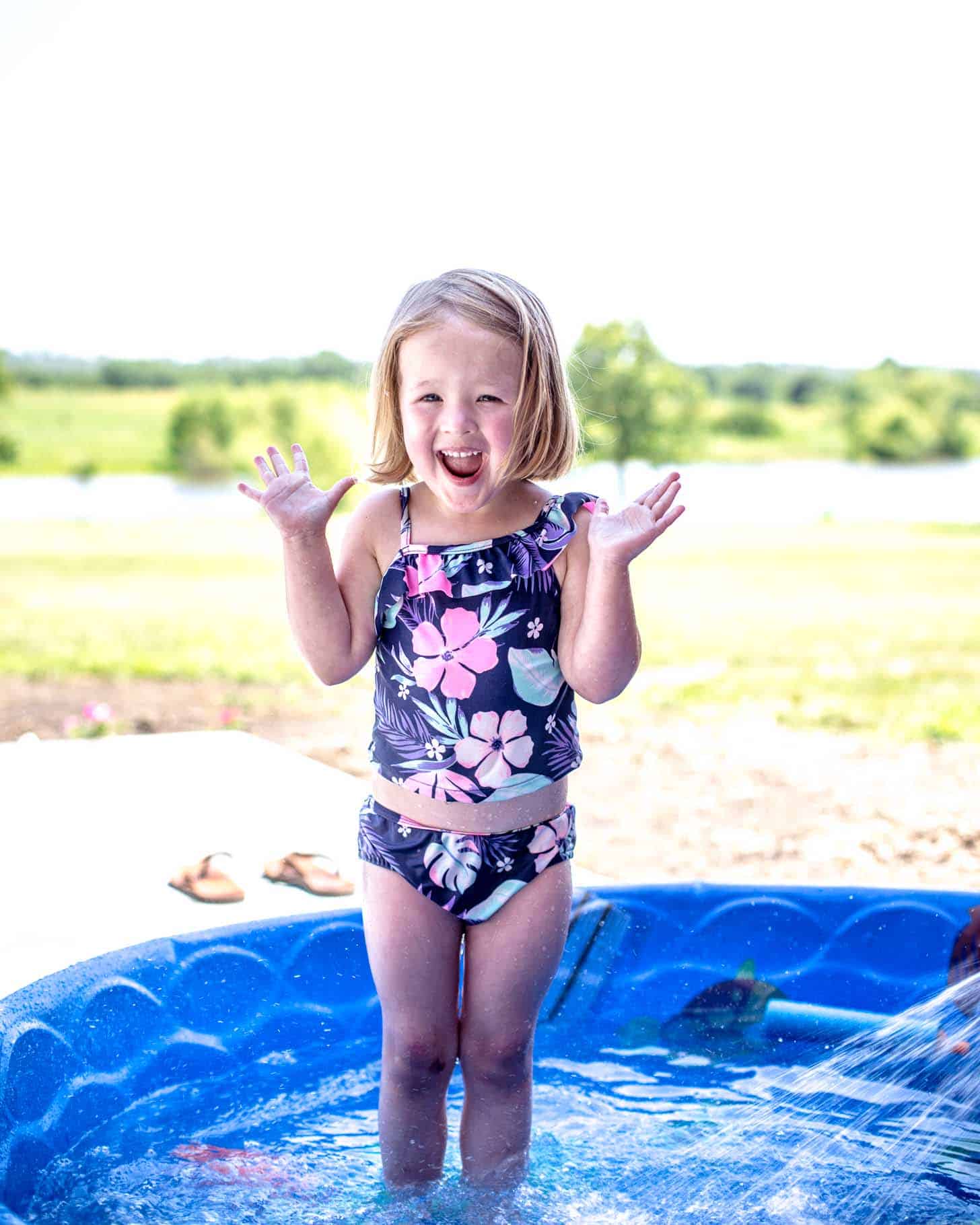 Dramatic much?
Molly and Clara played their favorite game of setting up dishes and taking food orders. When your order is ready they shout an ever-changing number. "24-2!"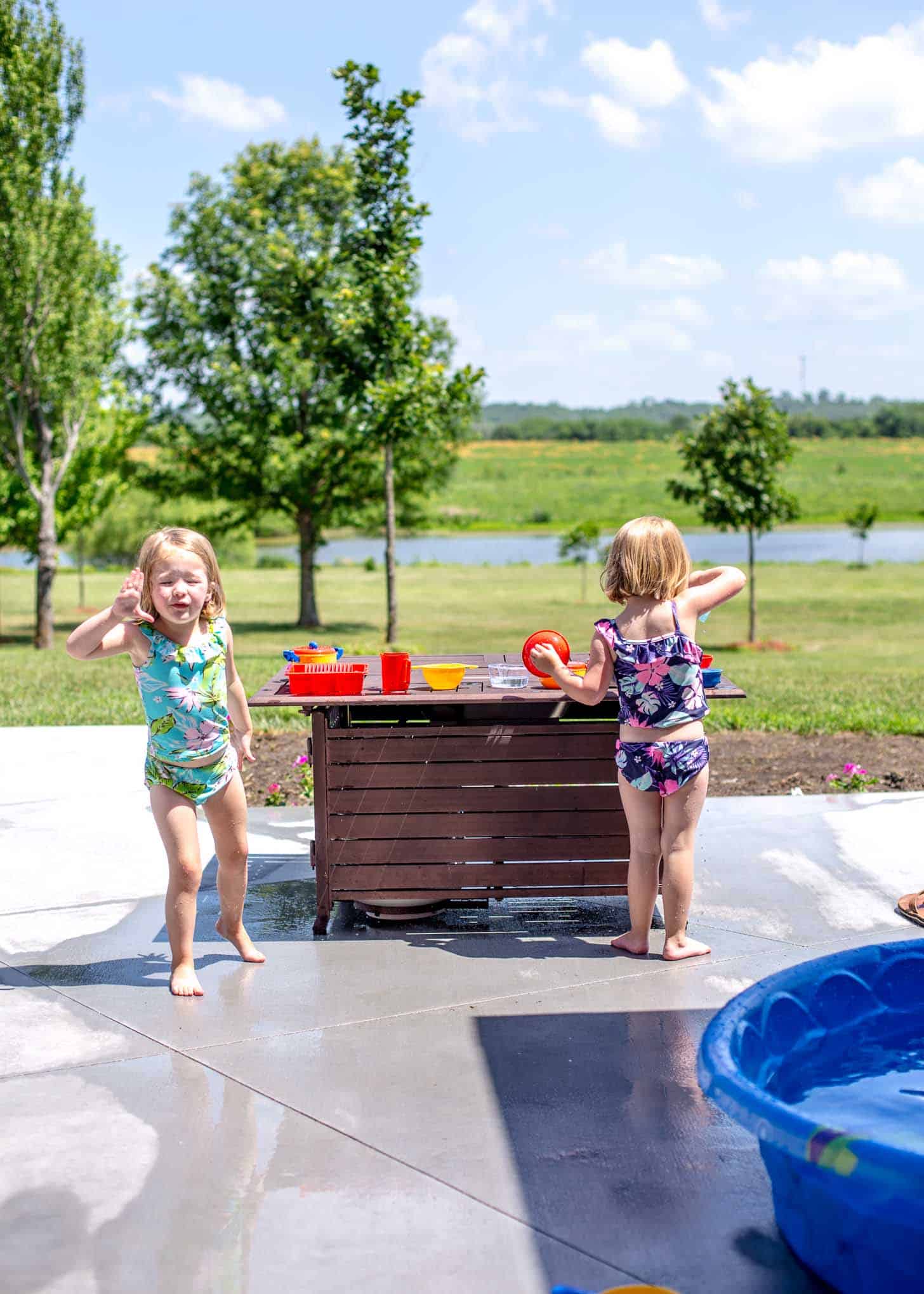 I stayed in the shade ('cause, you know, 9 months pregnant).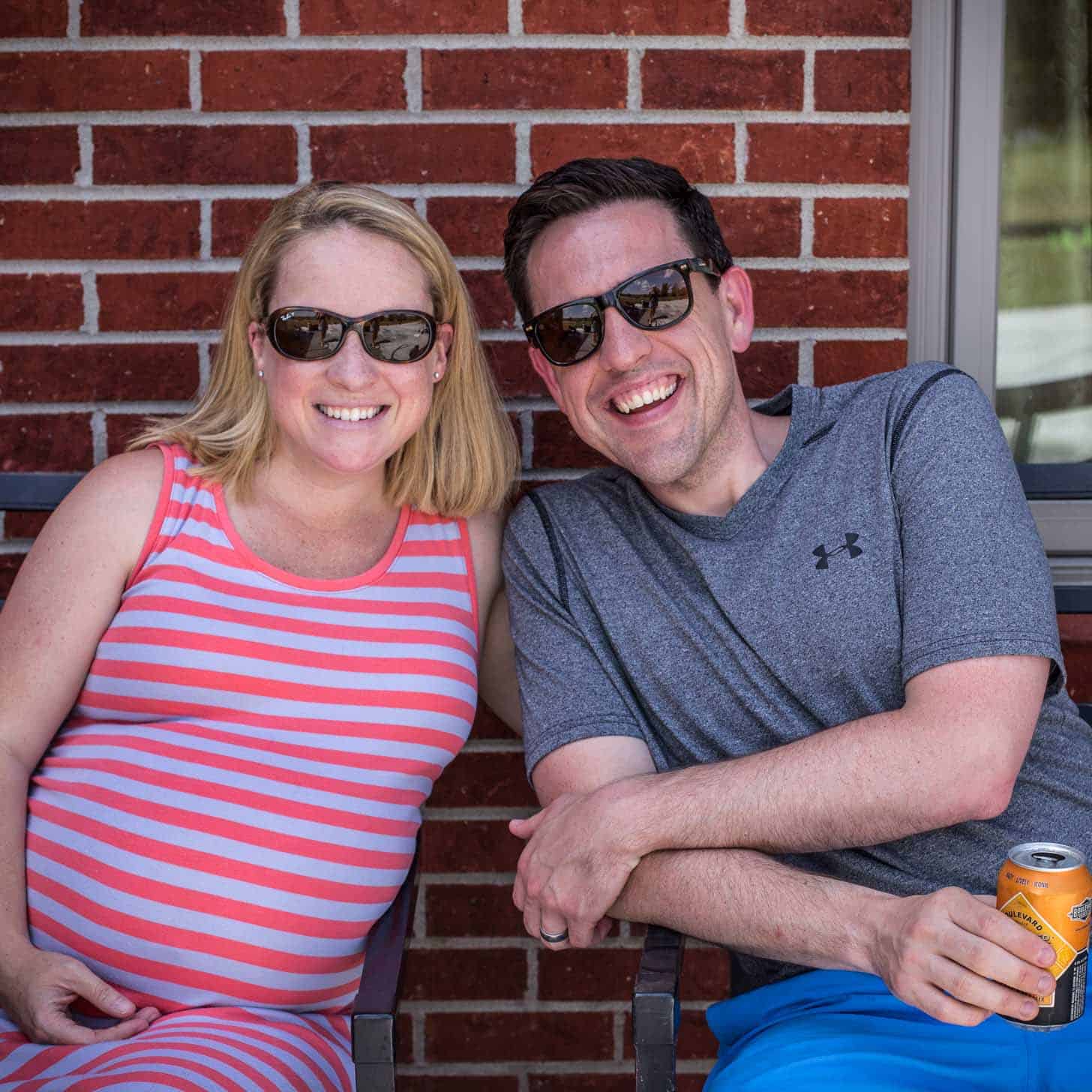 We ate popsicles.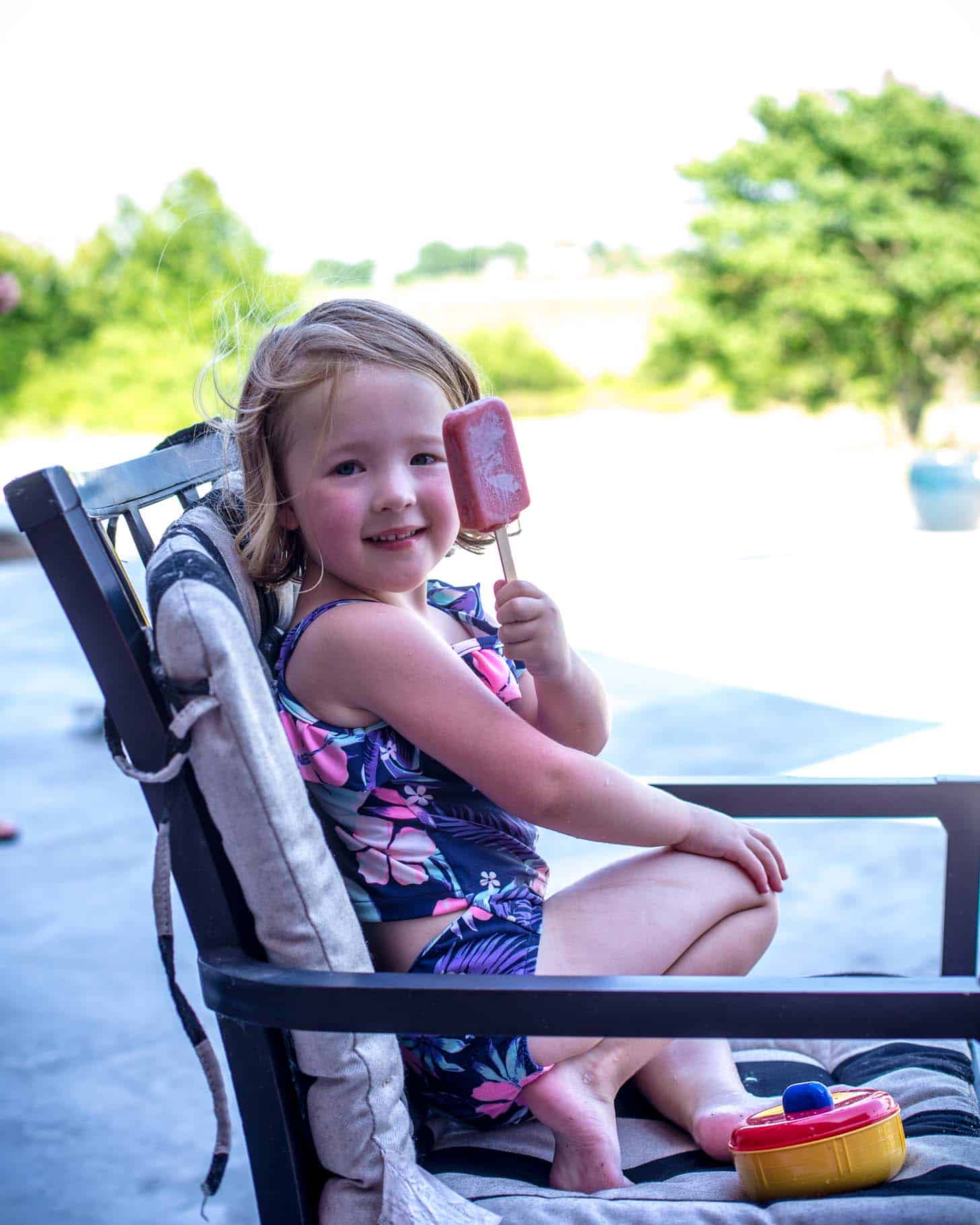 My mom grilled chicken with lemon and fresh herbs.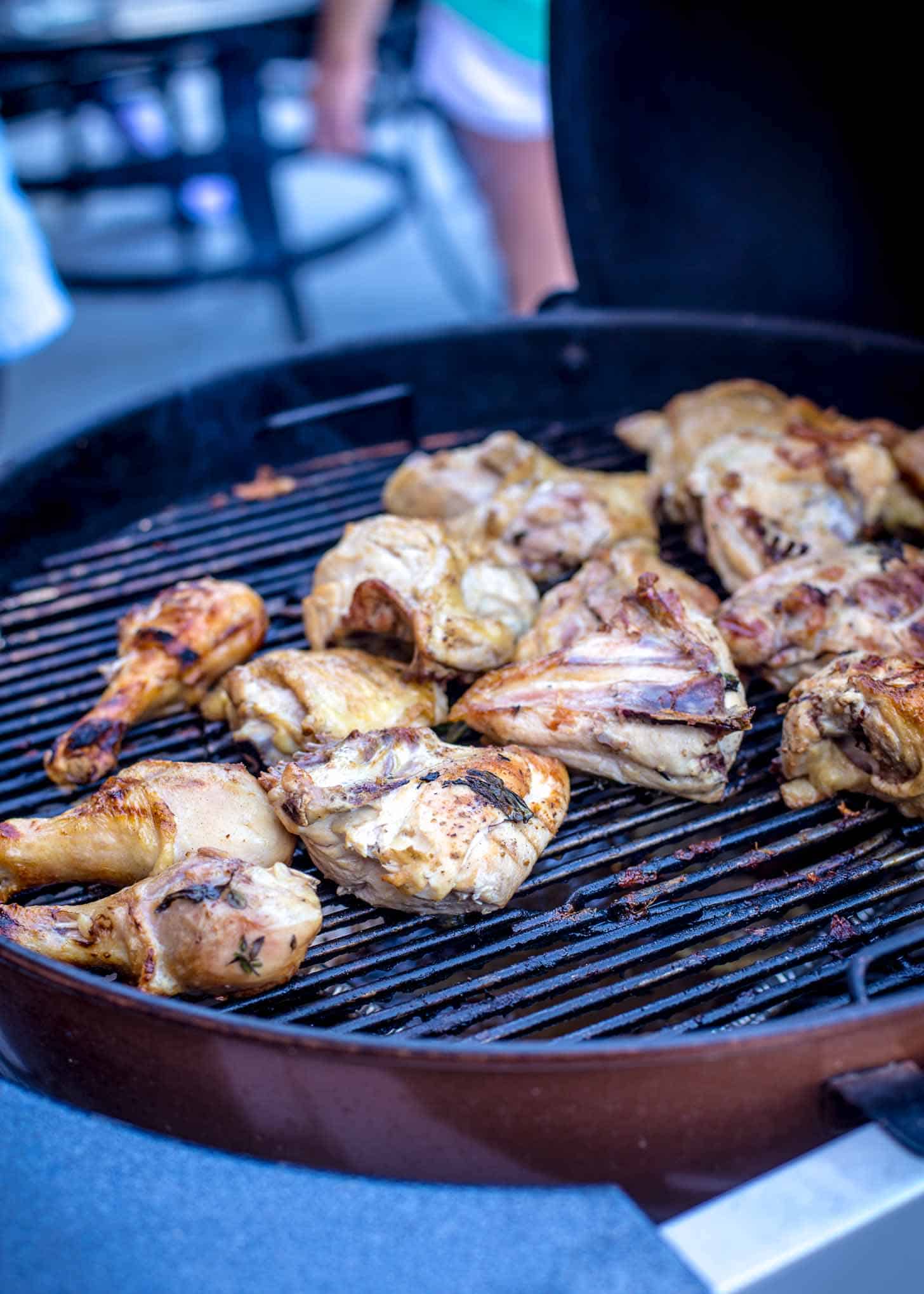 And my little sisters + friends sat around and watched Molly and Clara play with their first sparklers, poppers, and those crazy snake things.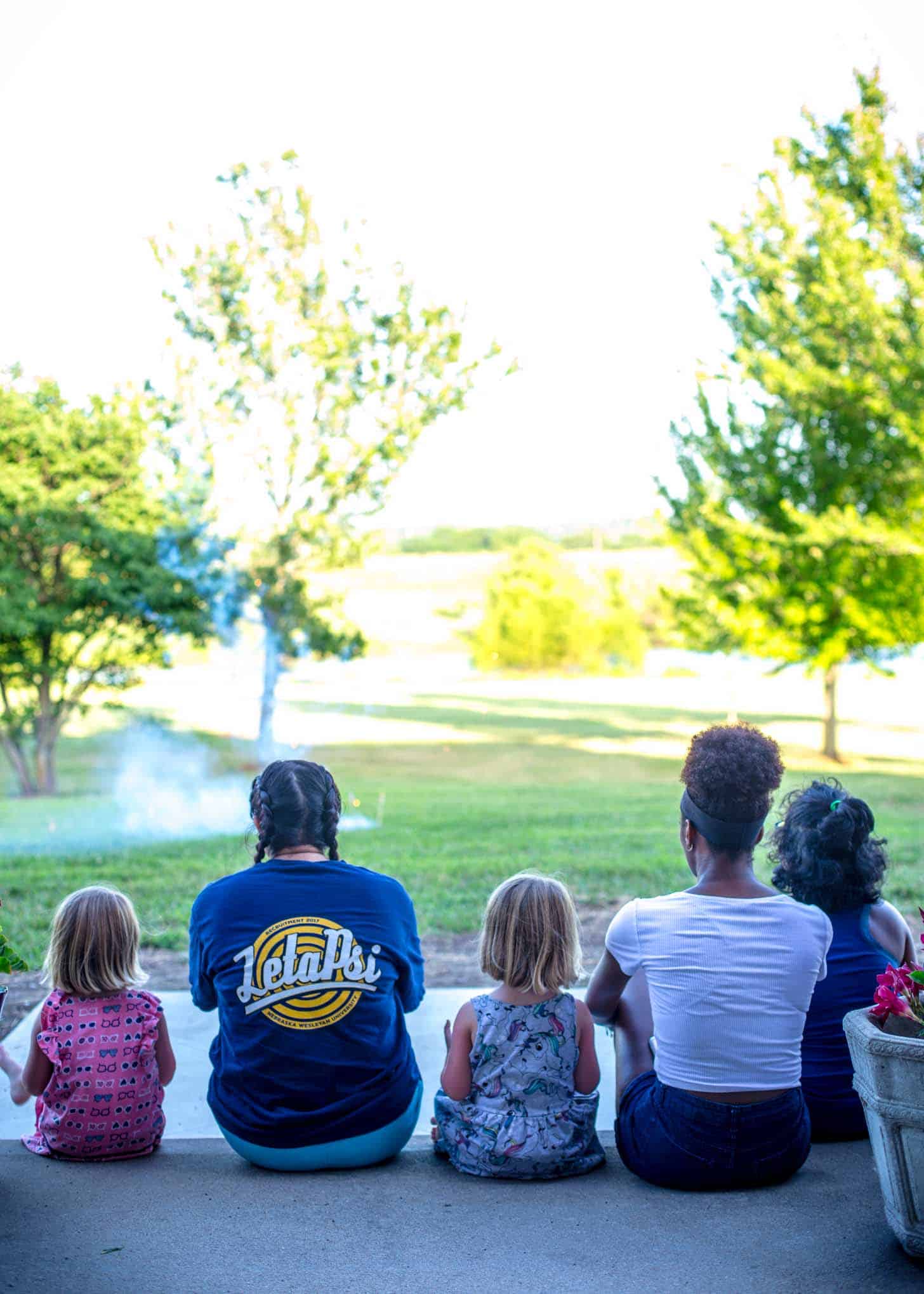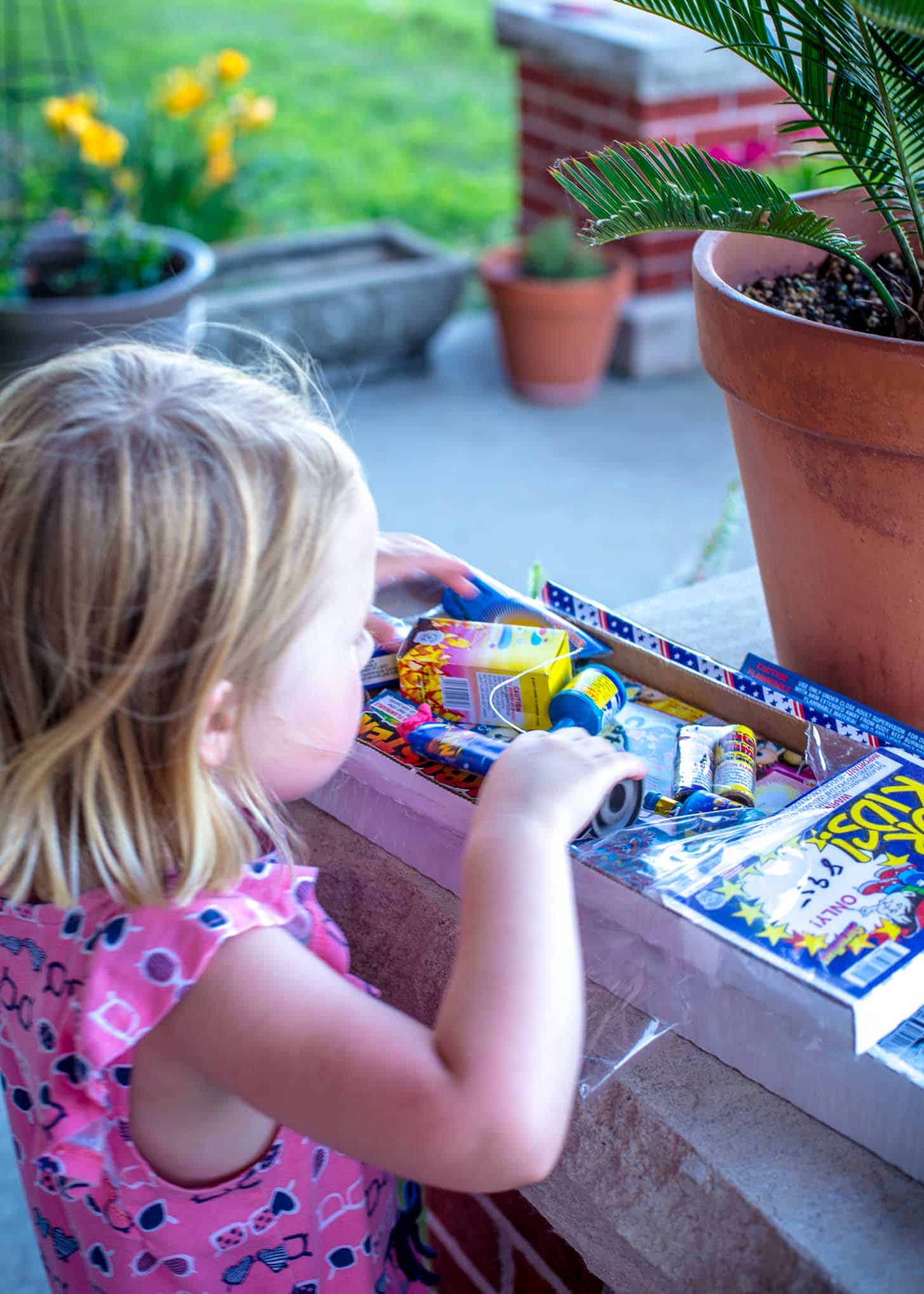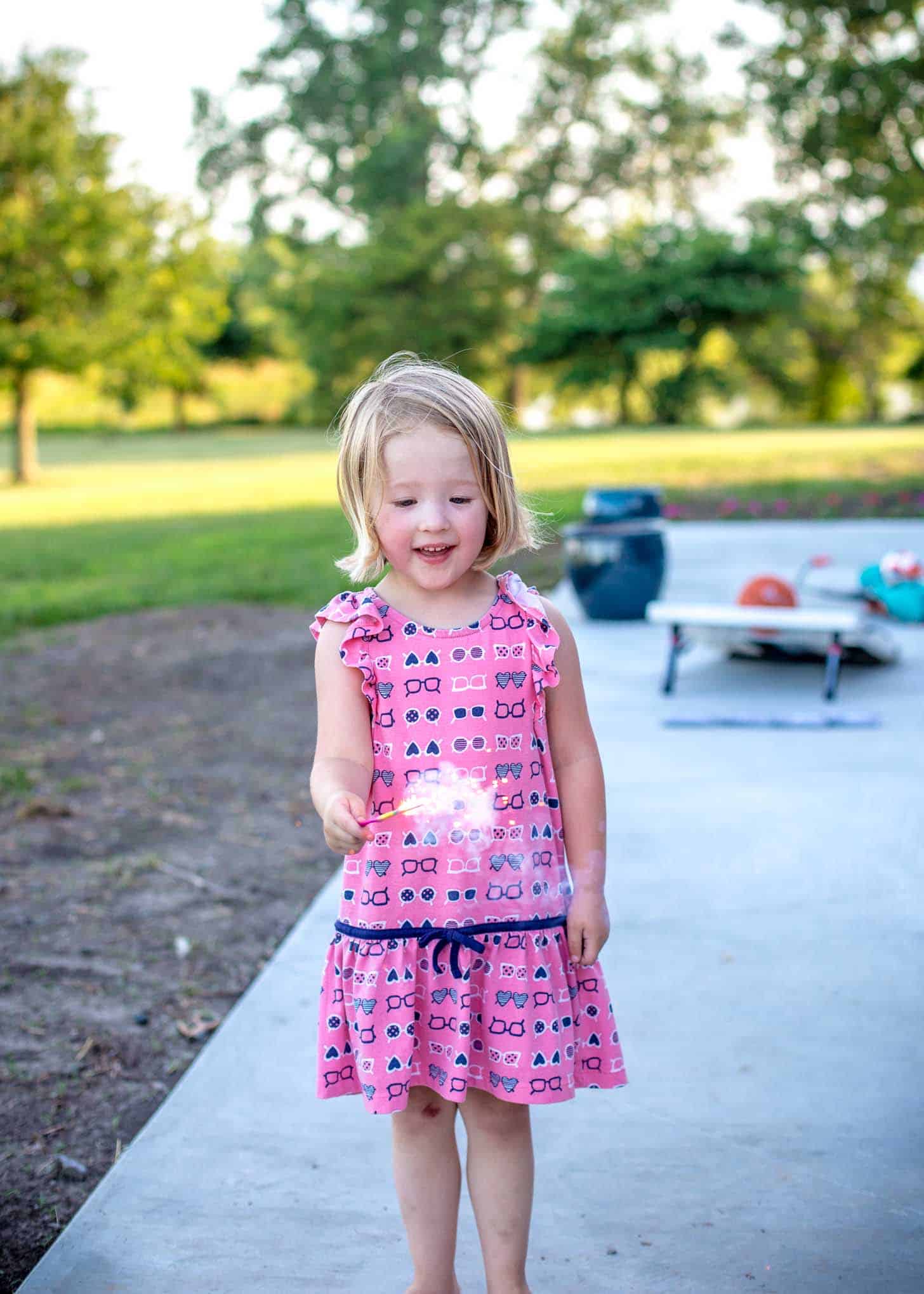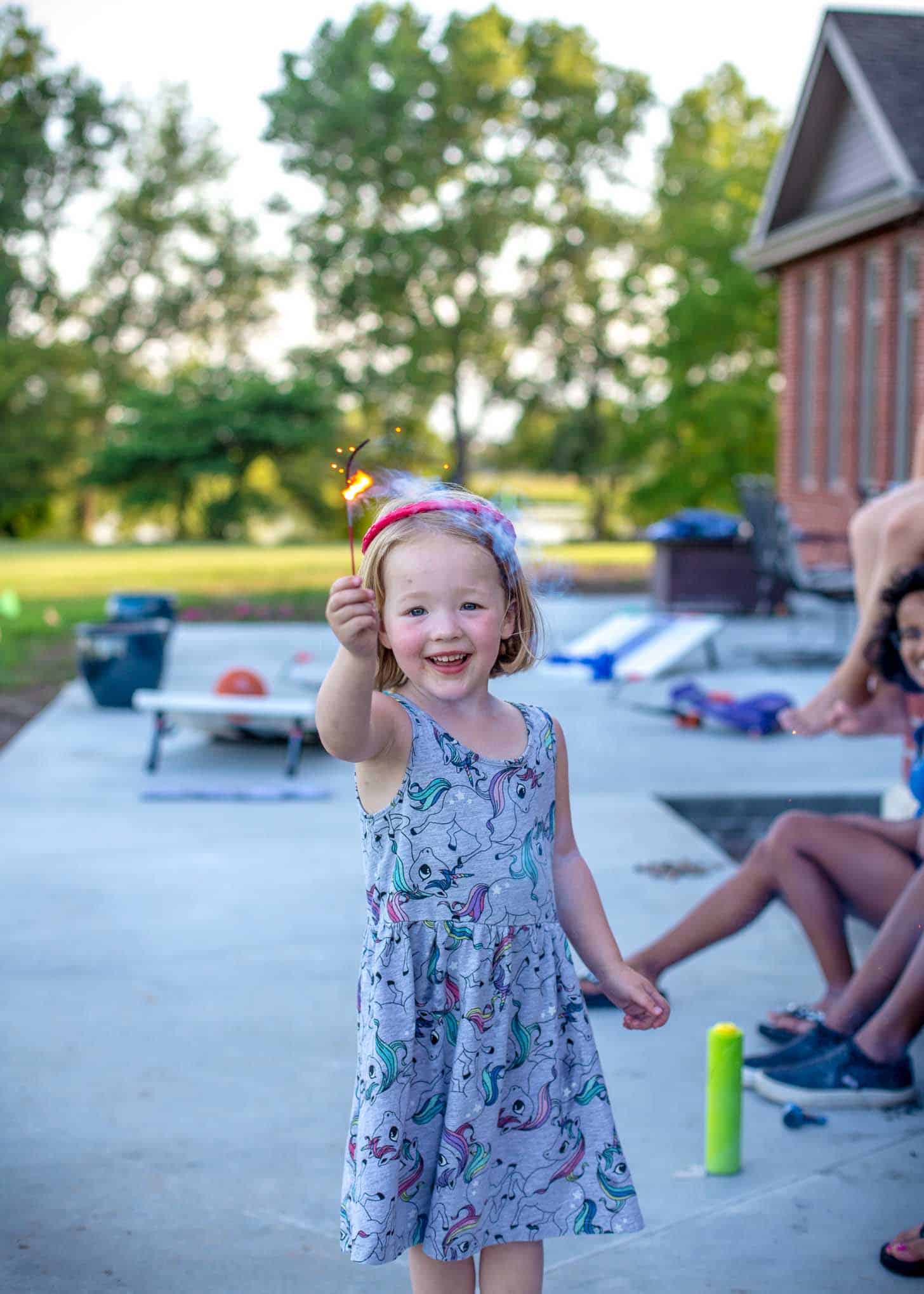 It seems like sparklers used to have more oomph when I was a kid. Or is that just one of those whole hindsight three-miles-to-school-uphill-both-ways things?
We lost Frank for a good 30 minutes in the fireworks store on our way out, so he had a big grand finale picked out. There might not be a pool at my mom's new house, but there IS a lake which was perfect for the bigger fireworks.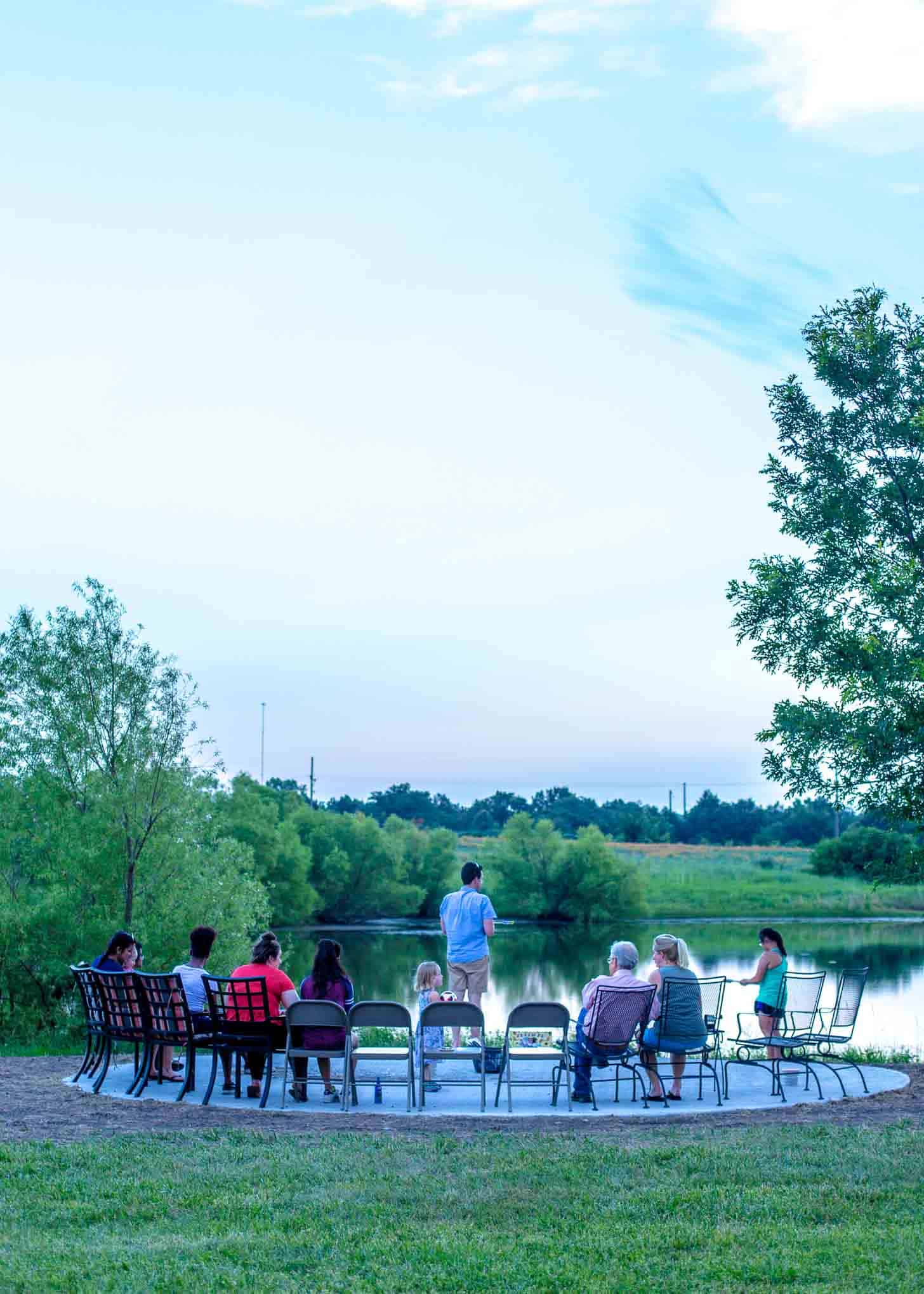 Which, of course, I failed to capture with the camera of because I was enjoying them so much. So I'll leave you with one more Clara + sparkler.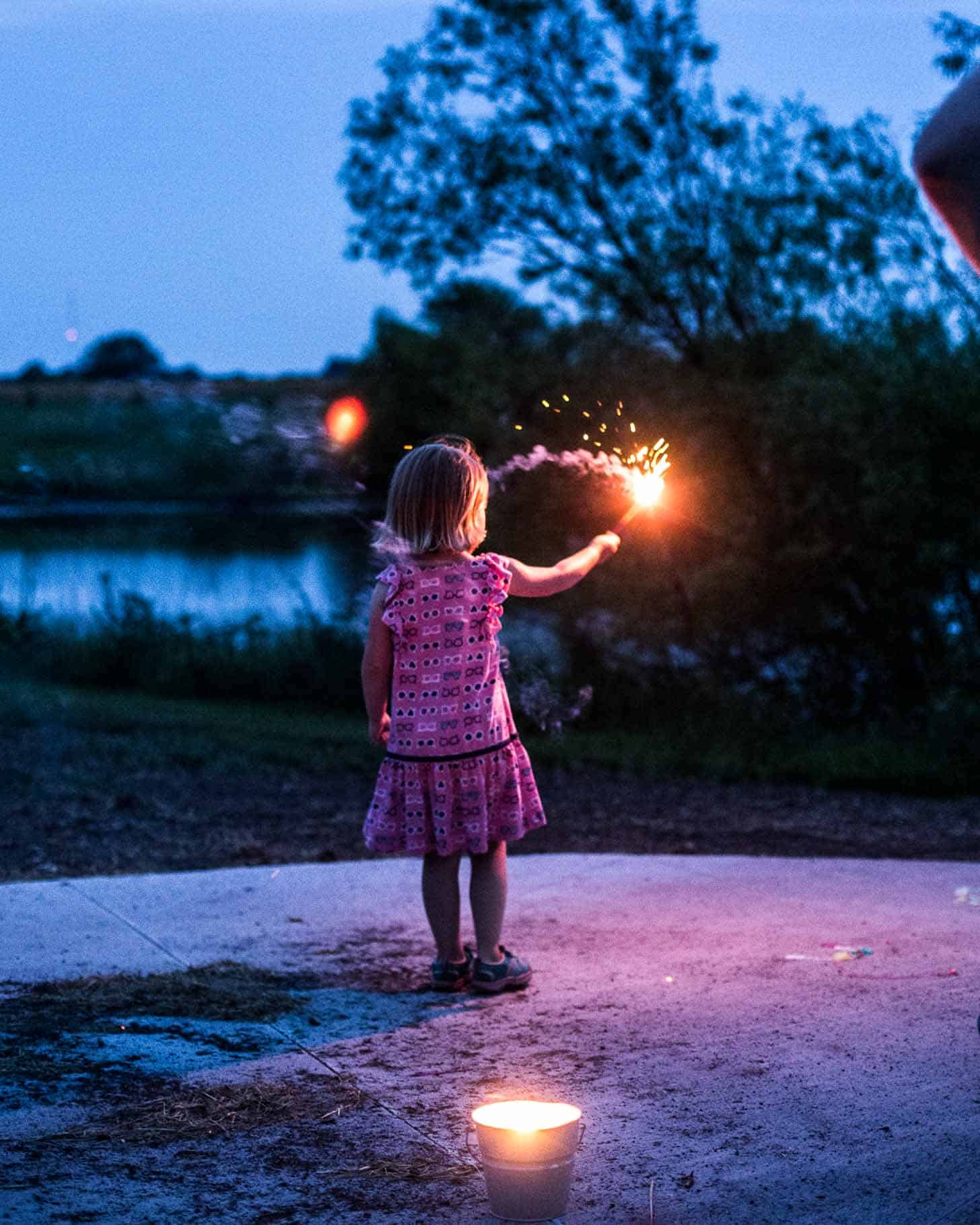 We'll likely still have a food post or two on the blog before baby girl arrives, but whether it happens early or late, our Instagram is probably where you'll see news of it first! Hope your summer is going well sweet friends!