It wasn't all toy train family selfies and morning strolls under the blooming crepe myrtles for the Smith Family during our visit to Norfolk in July. Of course, we had some fantastic toast, but here are some other places we liked while visiting: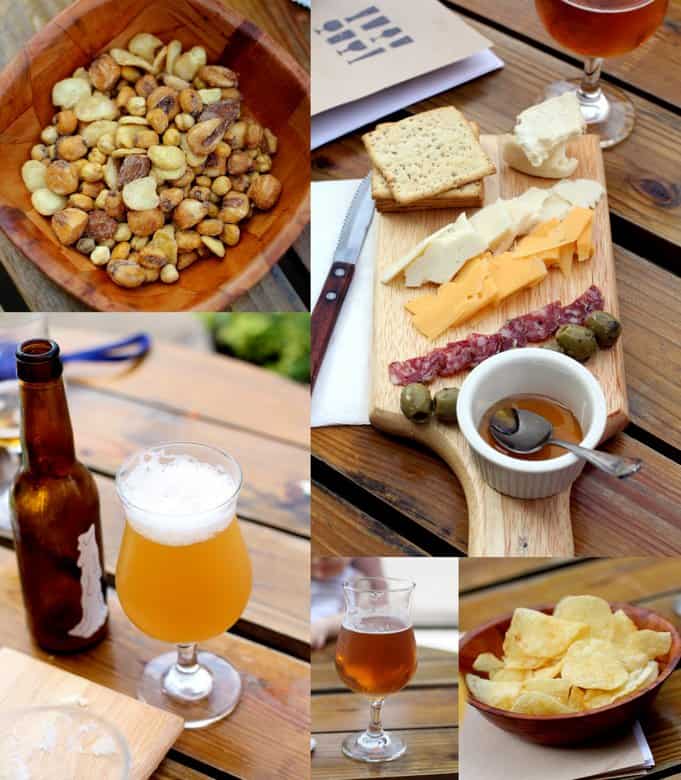 The Birch
www.thebirchbar.com
1231 West Olney Road
The Birch satiated (at least temporarily) our thirsts for craft brews one afternoon. This industrial-looking beer bar is located in the Chelsea area of West Ghent. Its bare bones interior is centered around a large bar and a big chalk board listing the twenty or so craft beers on tap. They also have an extensive bottle list as well cheese pairings to match various styles of beer. The Birch also specializes in grilled cheese because why not? I loved how helpful our server was in selecting our beers. Jess had an interesting Stiegl Radler grapefruit beer that tasted like lemonade. My sister had the Firestone Walker Pale 31, a straightforward American pale ale, and I had a tasty Ballast Point IPA. When we go back, I would love to make an afternoon of it and visit Smartmouth Brewing Company down the street.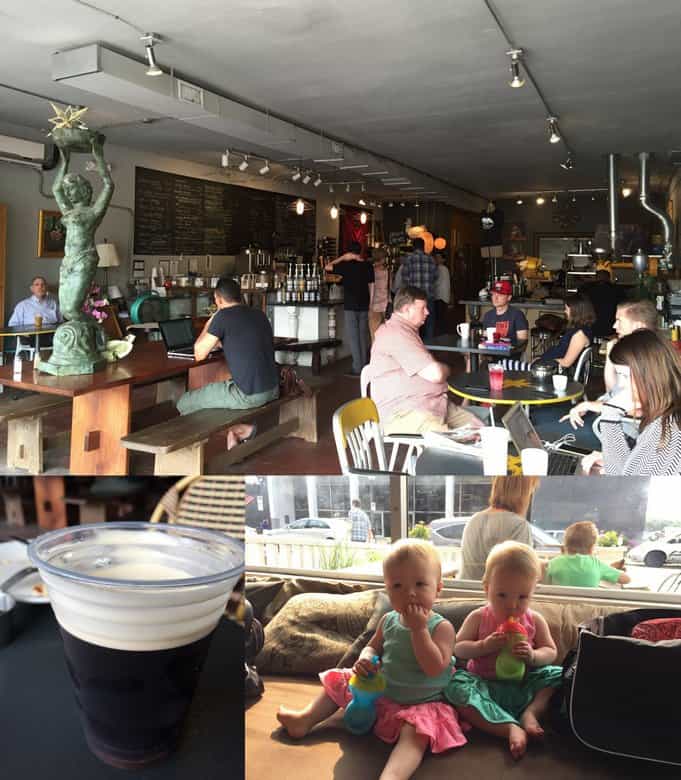 Cafe Stella
https://www.facebook.com/pages/Cafe-Stella/133694203381143
1907 Colonial Avenue
We had a particularly nice breakfast early one morning at Cafe Stella. I was impressed that they fresh roast their coffee in-house and that the coffee roaster takes up a prominent space in the cafe that is otherwise furnished with vintage curiosities. We sat in the window seat where the girls played their favorite roles as "the welcoming committee," waving to patrons who were coming and going. I had an amazing waffle breakfast sandwich that had bacon, egg and cheese nestled between two whole grain waffle pieces. Jess opted for an equally delicious, though somewhat more healthy, yogurt and grains bowl. The girls devoured a delicious plate of French toast and a fresh blueberry muffin. While the food was great, coffee was the star of the meal. The espresso drinks were made perfectly. I ended the meal with a "nitro coffee." This cold brew is run through the Cafe Stella kegarator. The crema on the coffee ends up looking like the head on a Guinness. It brought out the nutty, earthy roast of the coffee with no bitterness. It was refreshing and delicious. I loved how it appeared that the whole neighborhood stopped by the cafe while we were there. It was a wonderful slice of Norfolk's rich diversity.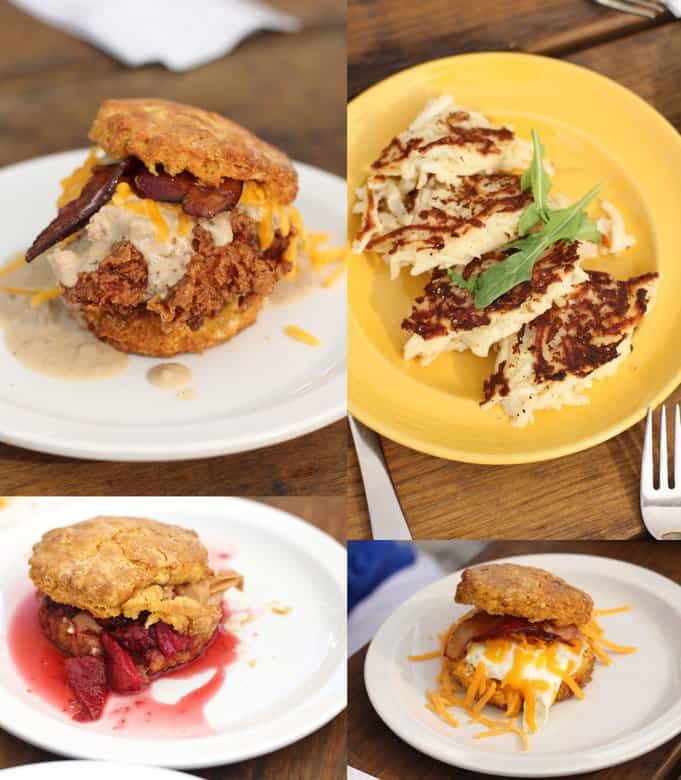 The Handsome Biscuit
www.handsomebiscuit.com
2511 Colonial Avenue
Jess and I spotted The Handsome Biscuit one afternoon one our way to the Virginia Zoo and I immediately wanted to reconsider our destination. Luckily, we were able to get ourselves some emergency biscuits the following morning. The folks from Toast are serving up incredible biscuit combinations at this hole-in-the-wall on Colonial Avenue. Sense a trend with these chefs? I got the classic "Shorty" consisting of an over-easy egg and cheese. I added bacon because…wait, do I need a reason? My mom got the "PB&JB" which was loaded with mixed berry jam and peanut butter. We split the massive "Hella Fitzgerald" which was fried chicken loaded down with red-eye gravy, bacon and cheddar. It is everything that is right with breakfast. Well done, Handsome Biscuit.
Taste Unlimited
https://www.tasteunlimited.com/Norfolk
6464 Hampton Boulevard (There are other locations.)
Not a day went by in Norfolk without Jess and I considering a trip to Taste Unlimited. This gourmet market has a little bit of everything. There are great sandwiches and salads and a nice curated selection of local products. They also offer wine and local craft brews on tap with growlers to go. I have a particular fondness for their pimento cheese spread which pairs nicely with a Norfolk O'Connor beer. Jess and my mom have taken a serious liking to their gelato. Oddly enough, in all of the visits we made to Taste, Jess and I failed to take any pictures. I guess that is another reason to jump on my bike and go back…
A special thanks to my mom for helping us scout out some of these great Norfolk spots!