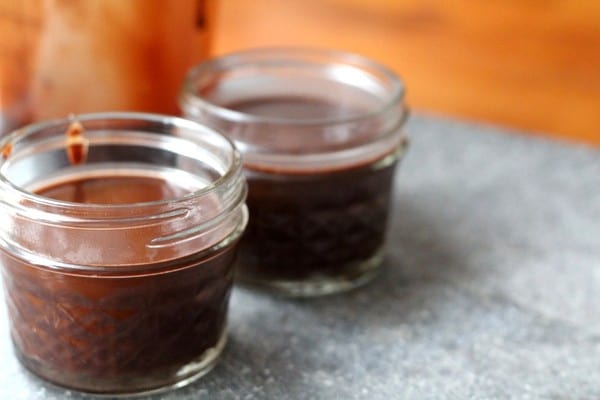 I hate to complain about a washing machine. I am very glad to have one. As a volunteer in Romania, I spent a year without a washing machine and, more problematic, without hot water. Every load of laundry was an undertaking that required a boiling pot of water and a calculated use of my radiator to dry, as opposed to the outdoor clotheslines that turned socks into icicles in the winter. Things here are nothing like that. Nothing. However, as I sit here today, trying to do work in our "peaceful" apartment, the washing machine is testing me.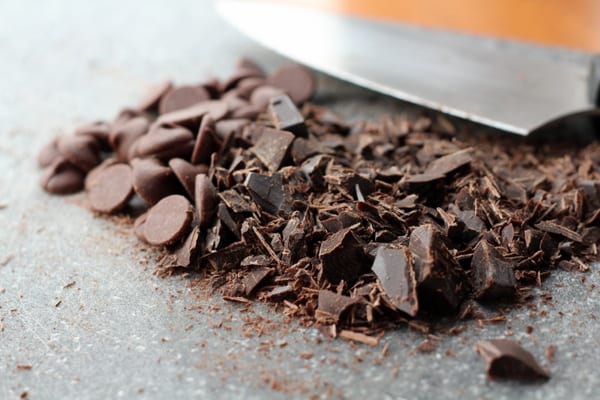 Our machine is a both a washer and dryer in one. It holds, in one load, approximately 2 shirts, 2 pairs of pants and 2 pairs of socks. This alone might be manageable, but it is the time it takes to complete one of these mini loads that baffles me. Even on the "quick wash" function, I am easily in for 2 hours of waiting once I hit the start button. Then there is the option of having the machine "dry" a bit as well. The machine will produce a clean, dry complete load of laundry if given a little over 4 hours. I generally opt to hang dry much of what comes out. But again, I am grateful for the machine. Today my only complaint is the shaking and racket it brings with it.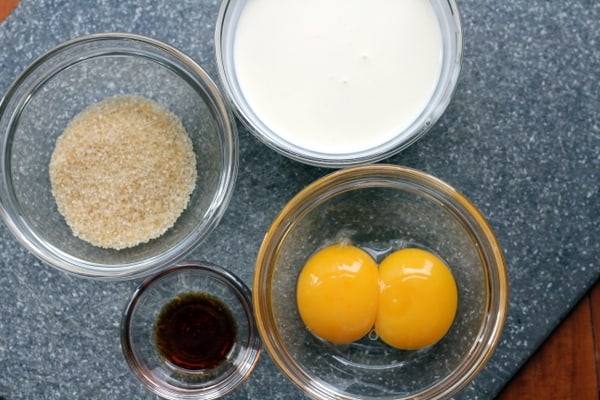 I cannot concentrate with the sound of a machine about to launch into orbit in the hallway. It was a result of the distraction of the vibrating load of laundry that I decided it was time to make chocolate pot de cremes.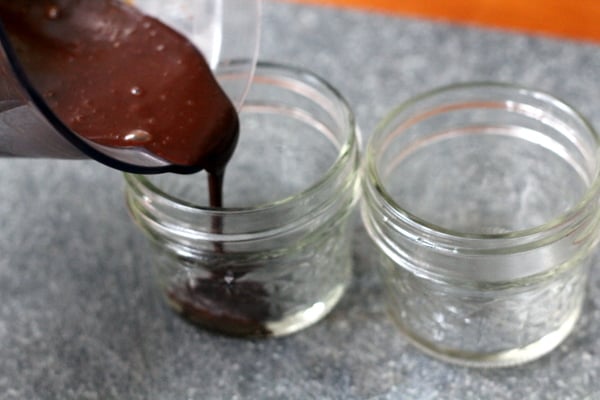 I had been thinking about making chocolate pudding this week (and finding that many others were thinking the same thing out in blog-land), but I remembered that I had a recipe for this more intense dessert in the same spot as my tried-and-true chocolate pudding recipe. Pot de creme is a richer, slightly more thick relative of pudding. Although it uses heavier ingredients, you serve it in much smaller portions. It is richly satisfying, particularly when made with dark, high quality chocolate. The chocolate flavor comes through, deep and pure. I poured this batch into 4 oz. Ball jars, which are convenient, what with their matching lids and all. This small recipe makes only four servings, but is easily doubled.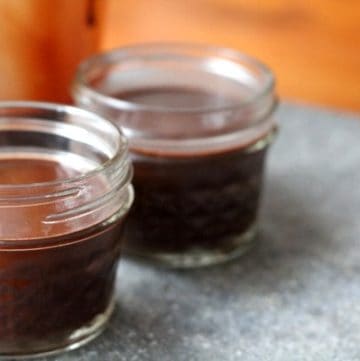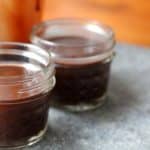 Print Recipe
Chocolate Pot de Creme
Ingredients
2

egg yolks

1

tsp.

vanilla

5

oz.

chocolate, shaved or finely grated (any combination will work – I used 4 oz. dark and 1 oz. milk chocolate)

1

Tbsp.

sugar

¼

cup

heavy cream

½

cup

milk
Instructions
Preheat oven to 350 degrees. Place four 4 oz Ball jars (or other small ramekins) in a deep baking dish or roasting pan. Fill the pan with water so that it reaches the middle of the jars.

Whisk egg yolks and vanilla together in a small mixing bowl.

In a small saucepan heat chocolate, sugar, cream and milk over low-medium heat. Stir constantly and continue heating just until chocolate is melted and mixture is smooth. Remove from heat.

While chocolate is still very warm, pour chocolate mixture slowly into eggs. Whisk vigorously to combine. Mixture should be smooth. Pour into individual serving bowls.

Bake jars in water bath until just set, about 20 minutes. Remove cups from water and refrigerate for at least 1 hour. Serve chilled – plain or topped with fresh whipped cream.