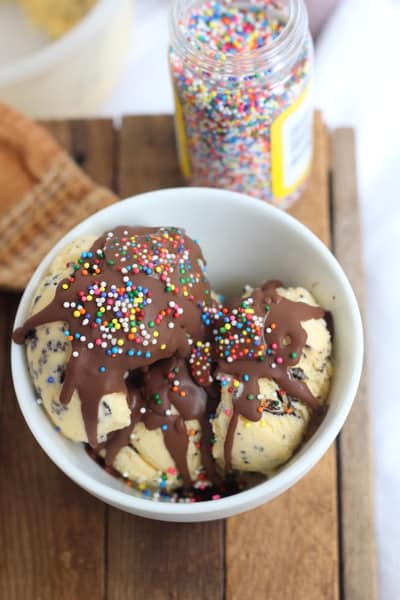 It must be distance-induced sympathy that's making me think I can relate to this terrible heat elsewhere in the world. The weather in Bangkok is actually more mild than usual (go figure), but all these heat waves and record highs back home are making me think summer.
And when I think summer, I want ice cream.
Or, perhaps I'm just looking for an excuse to eat ice cream. Stranger things have happened.
Last summer I had a love affair with my ice cream maker and this book.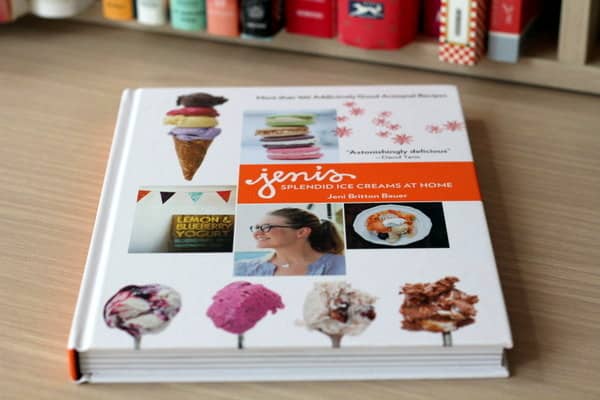 This summer I've made less ice cream, but I've been no less obsessed with eating the cold treat. The squeeze bottle of hard shell that we've had tucked into the fridge all summer has only served to fuel my ice cream cravings. Every time I peek in there, the hard shell is begging me to get a scoop of ice cream and make it complete with crunchy chocolate topping.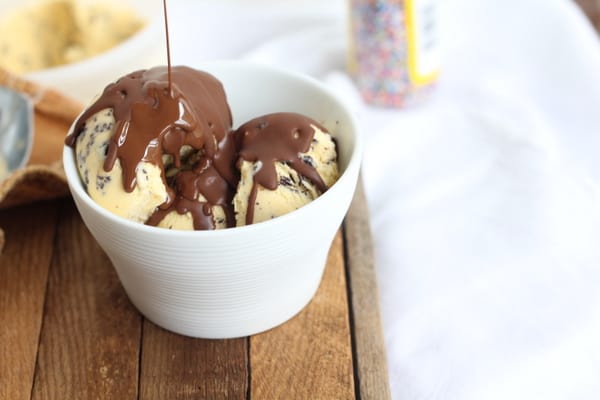 Hard shell is fast becoming a staple in our house. (You may have noticed hard shell pics in a recurring role on the blog over the past couple months – here and here.) Frank made it for my birthday dessert in April – how great is he? The secret is coconut oil which is liquid at room temperature but freezes as soon as it hits cold ice cream. The result is chocolate topping that cracks with the tap of a spoon.
Poured over a scoop of ice cream. Topped with sprinkles. Summer in a bowl.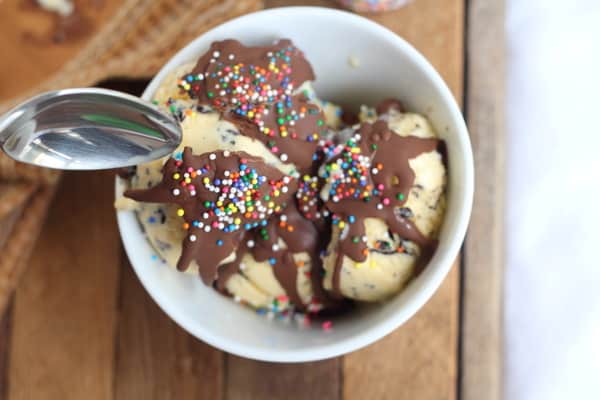 It's hot where you are. Have a scoop or two. Pour this hard shell on top.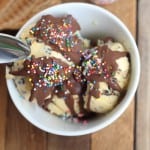 Print Recipe
Chocolate Hard Shell for Ice Cream
Ingredients
14

oz

good-quality dark chocolate (at least 50% cocoa), finely chopped

1/3

cup

pure refined coconut oil
Instructions
In a small, microwave-safe bowl, microwave the chocolate until it just begins to melt (about 30 seconds in my microwave). Add the coconut oil and stir to combine. If small pieces of chocolate remain, microwave the chocolate and coconut oil until the chocolate is entirely melted. (Do not overheat the chocolate. Microwave it for 10 seconds at a time, stirring between each round until the mixture is a liquid.) Cool slightly to room temperature. Pour over ice cream and serve.

Storing. Store the hard shell in the refrigerator to be used within a month. In the refrigerator it will be solid. To use, simply let it sit at warm room temperature until it liquifies or microwave it in 10 second increments until liquid.
Notes