This fall was unseasonably warm in Kansas City, but the cold has set in. And now that we've got our sights set on sipping hot cocoa and putting up the Christmas tree, I'm feeling pretty grateful for those extra couple weeks for warm(ish) weather activities. Like eating barbecue. Outside.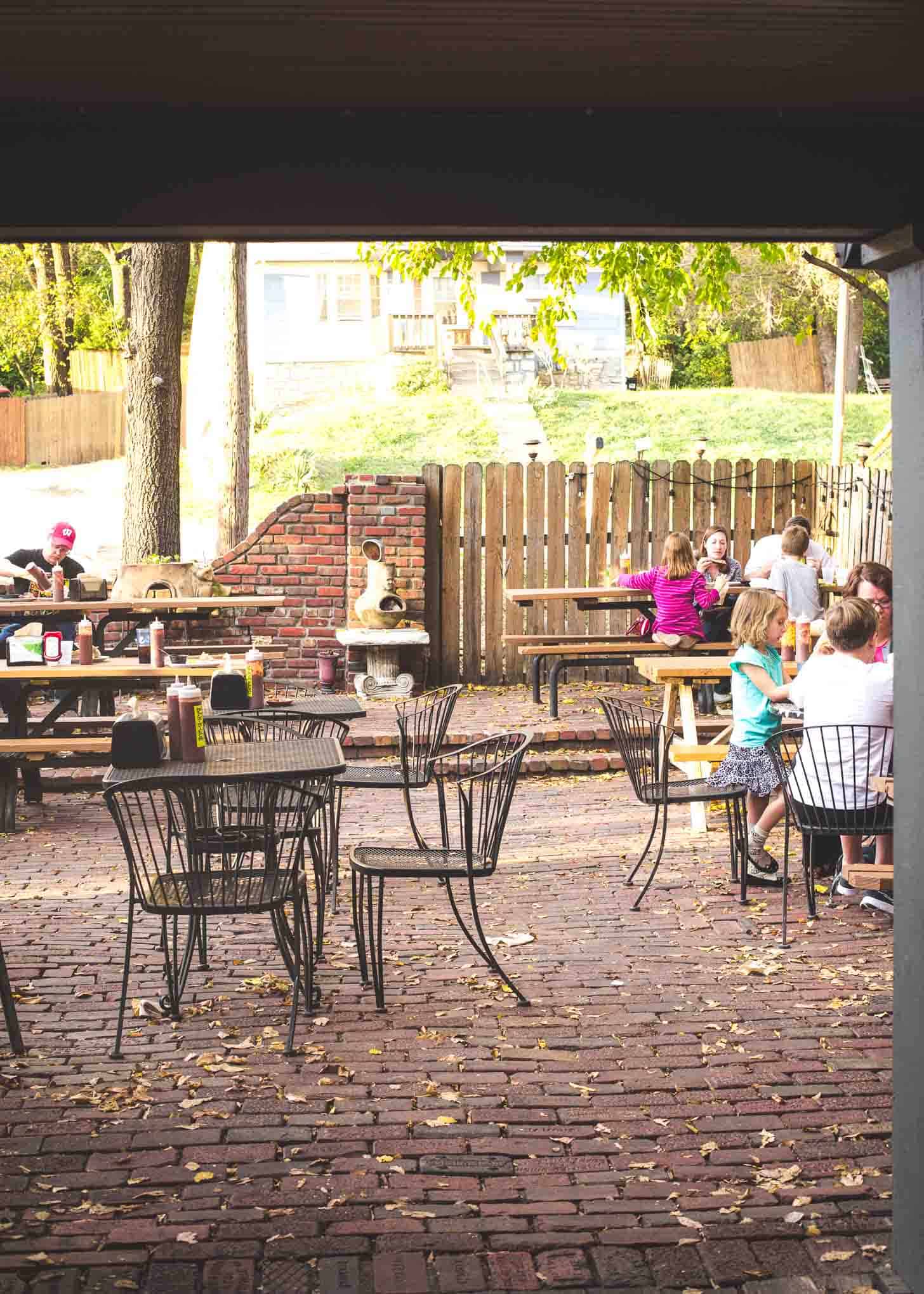 Kansas City loves its barbecue. (Barbecue? BBQ?? Bar-b-que?)
And we've only just started to sample the variety of barbecue available in this city.
Woodyard Bar-B-Que had something particularly appealing to offer on a recent balmy Saturday night. Outdoor seating. And tons of it.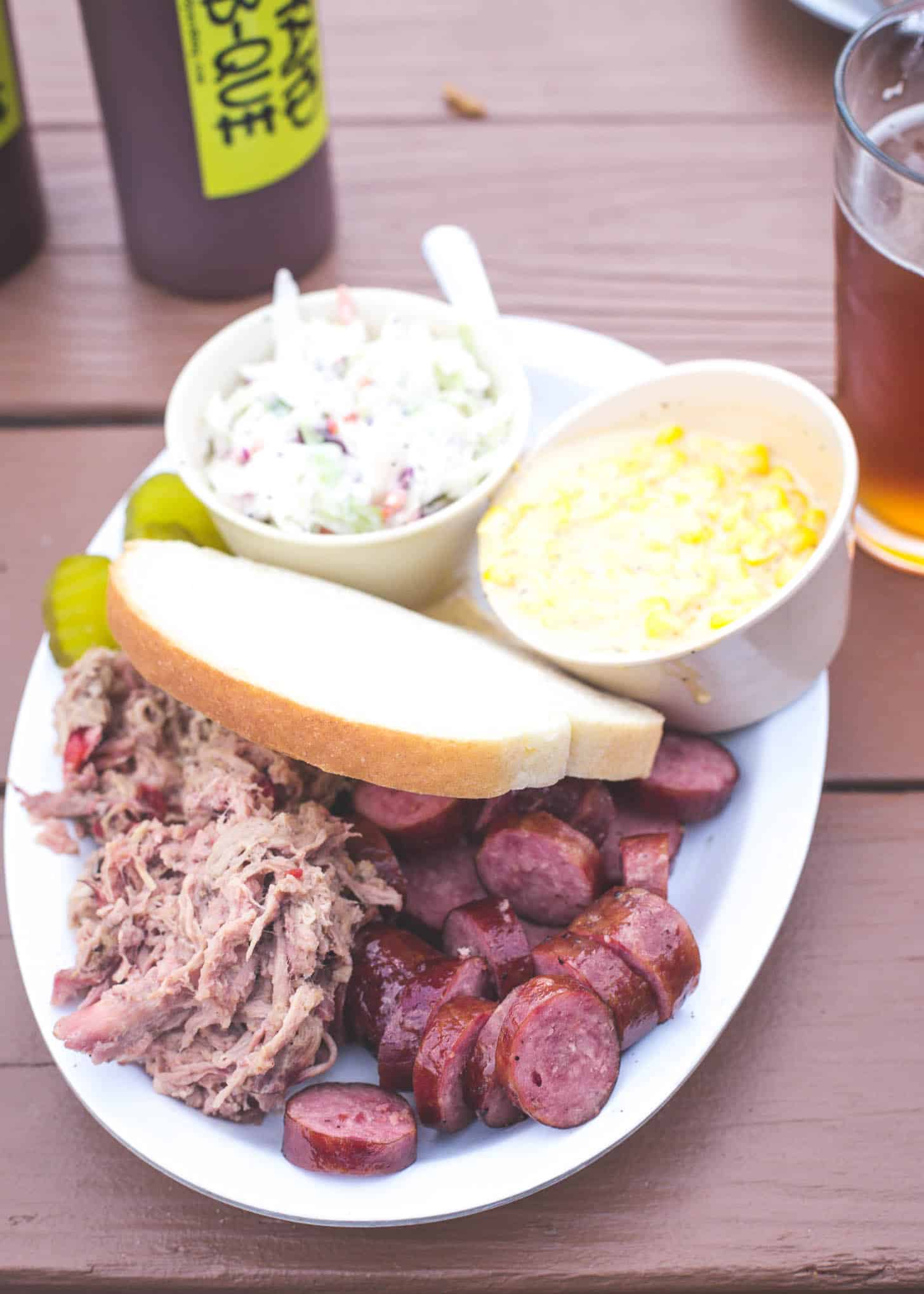 And the food hit the spot. Because Woodyard got its start by selling wood for grilling and smoking, it cooks its meat over a carefully selected blend that gives everything they serve a complex smoky flavor. The smoky sausage was an easy favorite for our family as were the super thin fries that Molly and Clara devoured by the fistful.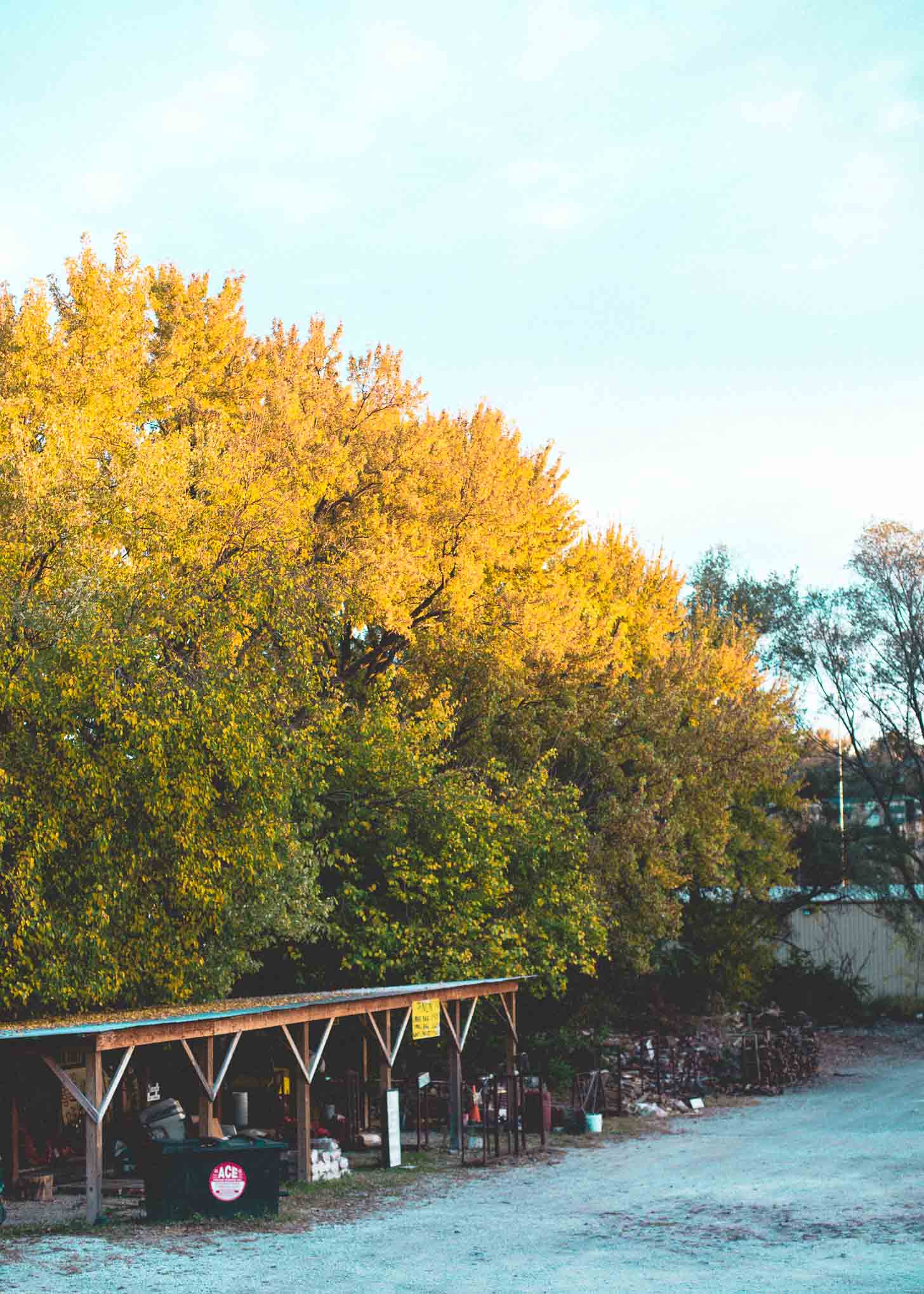 Unlike many other versions of Kansas City barbecue, Woodyard's is served without sauce, so you can choose to top it with your choice of mild or hot at the table. We loved the sweet-spicy combo of the hot version.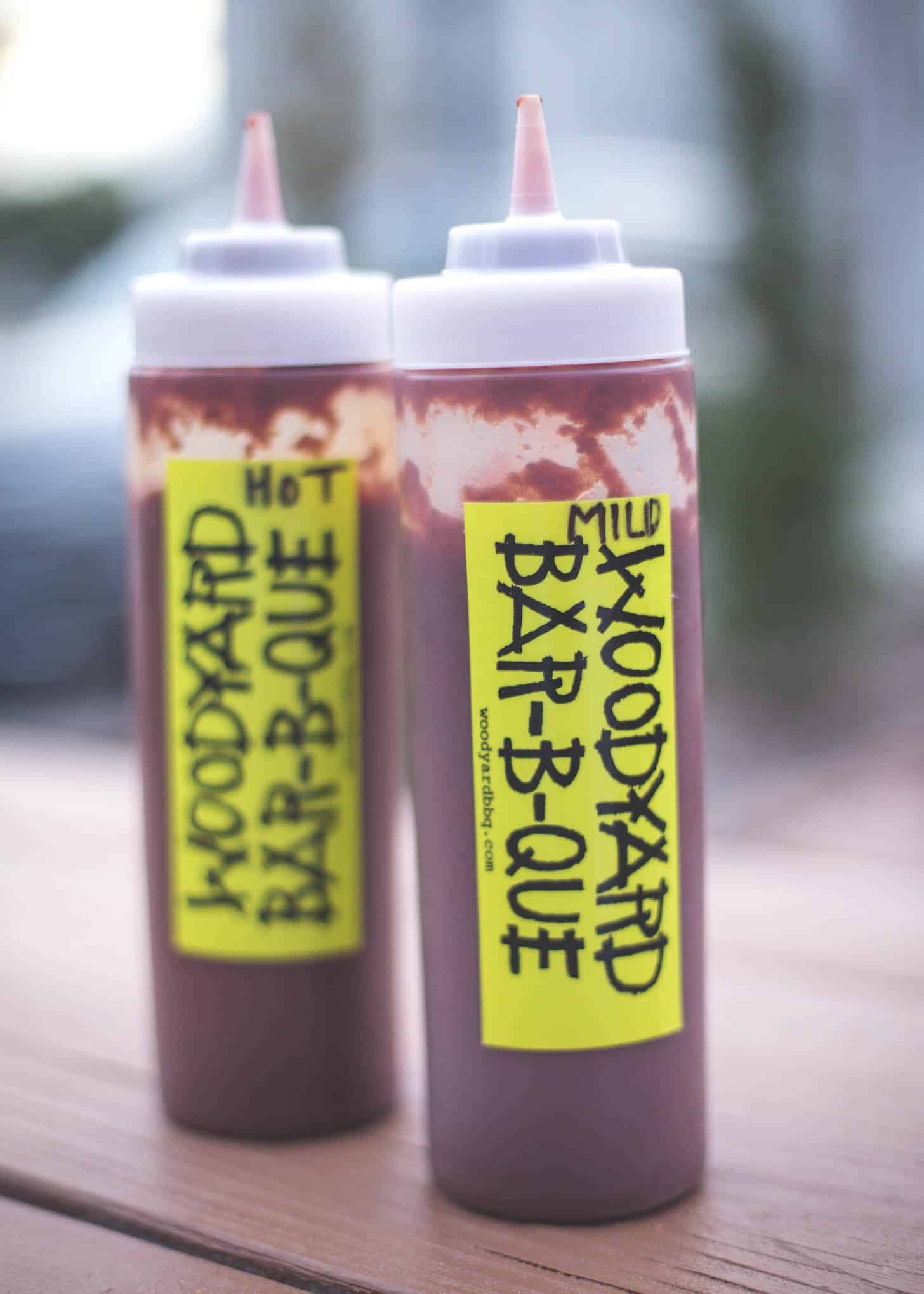 Woodyard is delightfully casual and spread out over two outdoor seating areas and a pieced-together building that gives it an extra relaxed feel. And relax we did.
We didn't even know about the large bocce court out back until we arrived, but Molly and Clara were in heaven lugging bocce balls around that were nearly the size and weight of their head.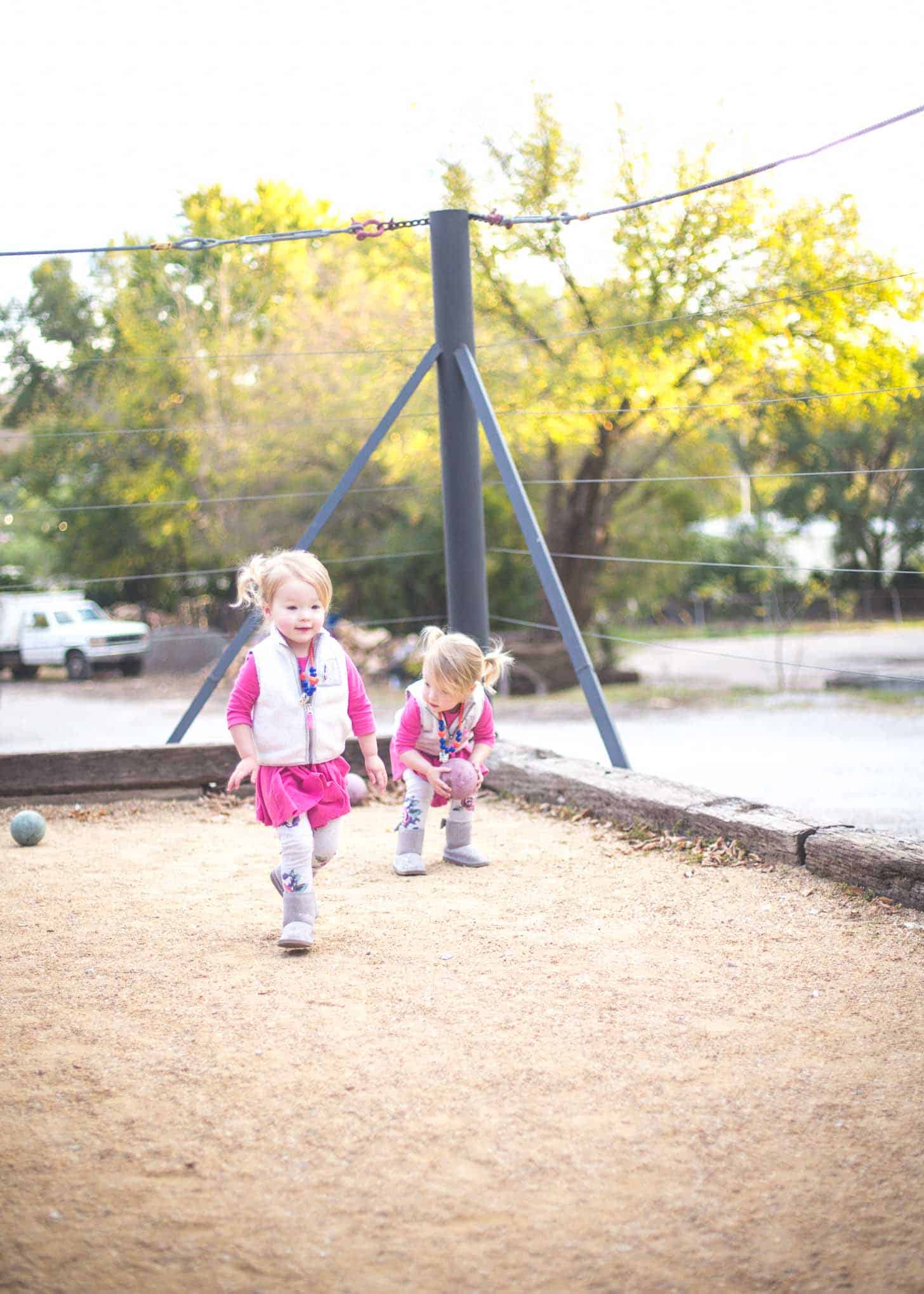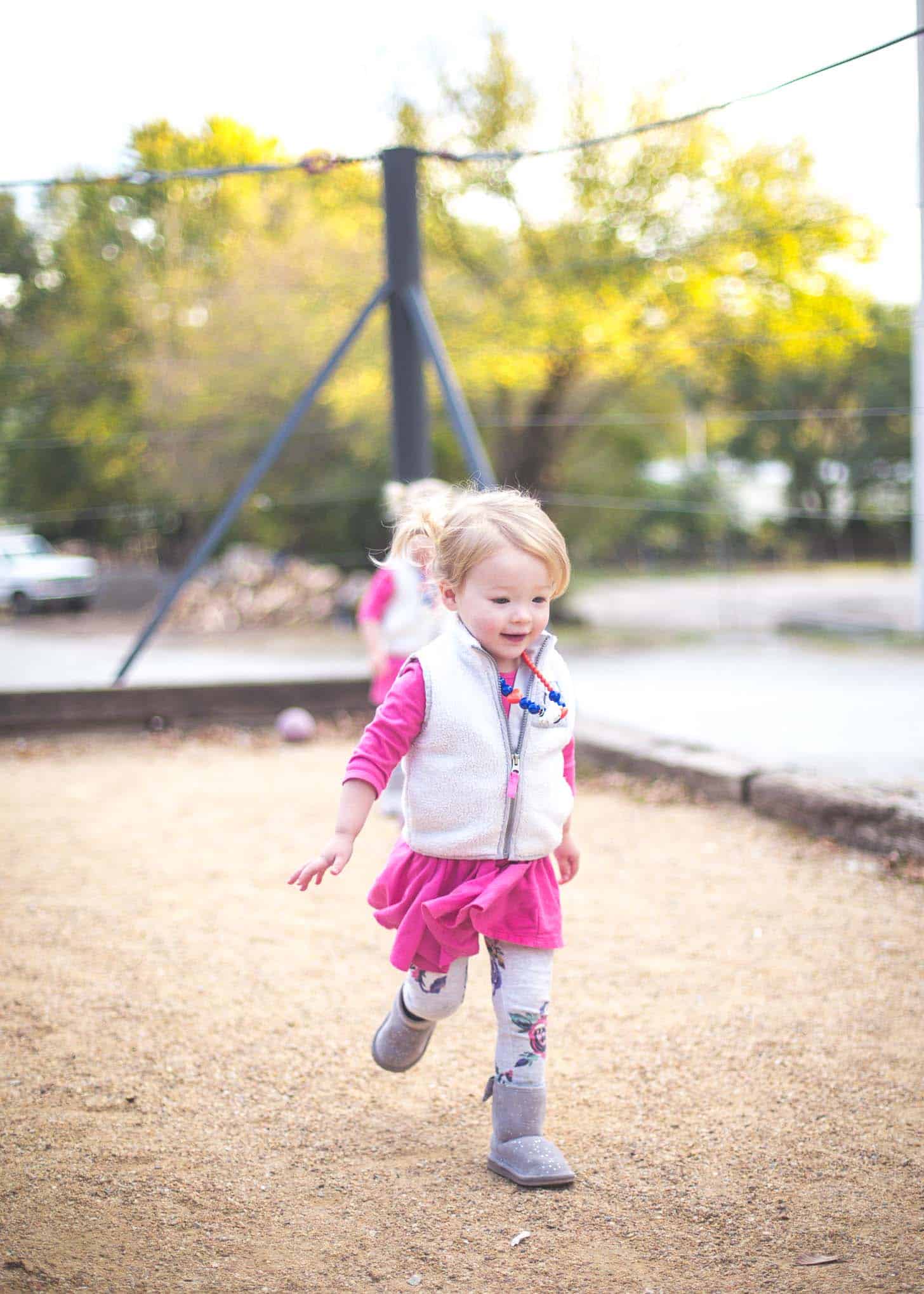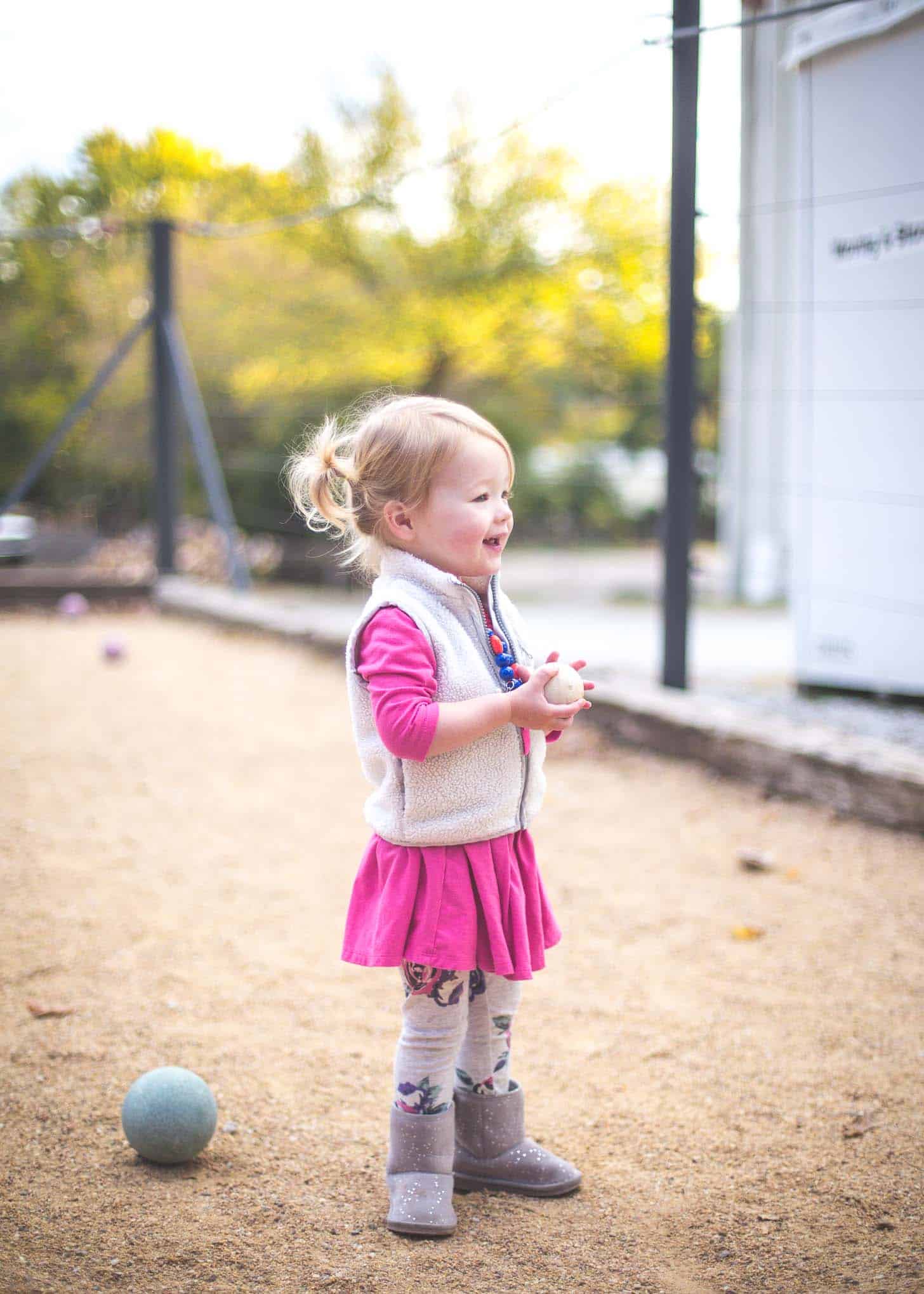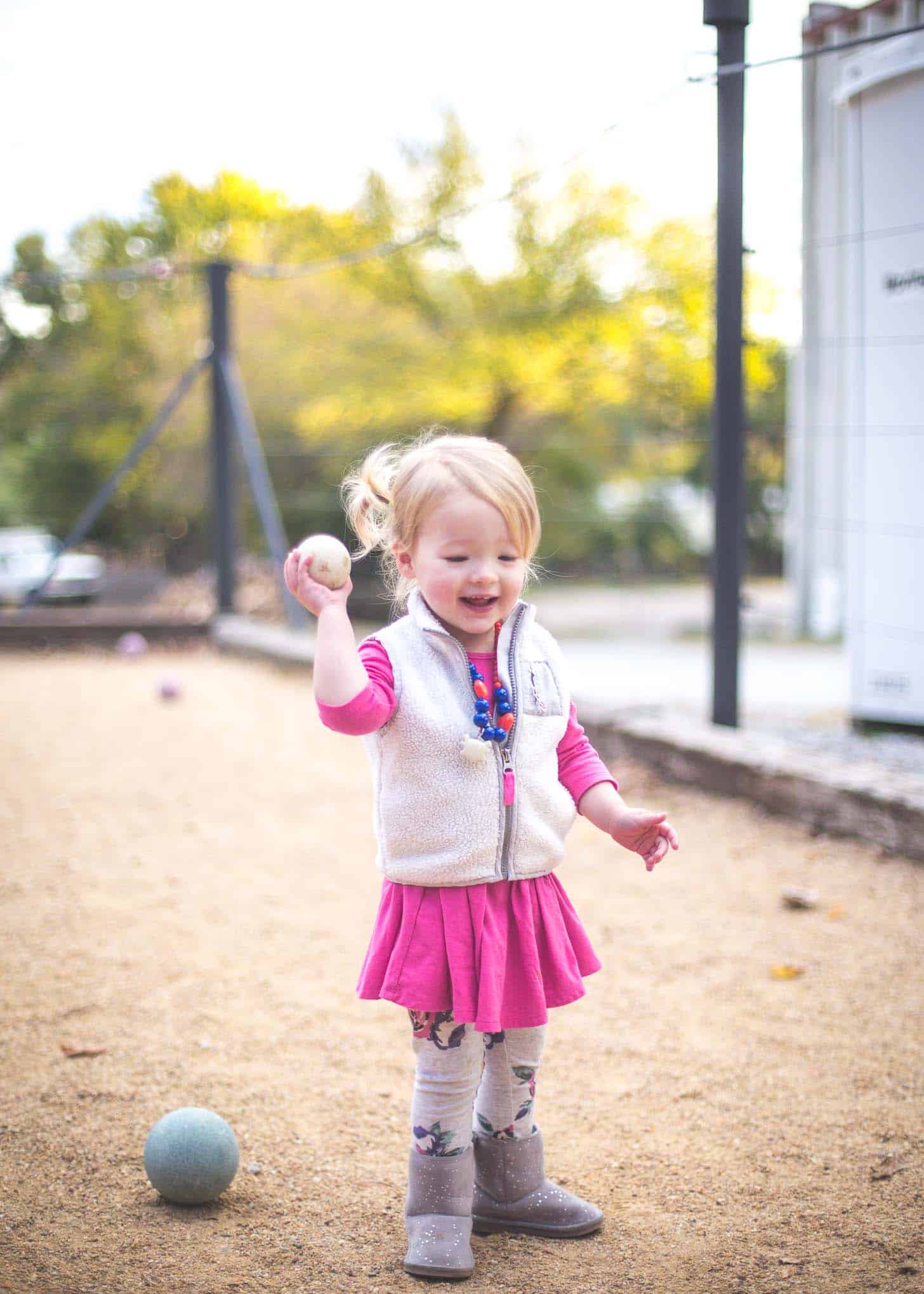 We tend to believe that if a restaurant makes any list of Anthony Bourdain's, it's good enough for us. And Woodyard is one to which we'll definitely return again and again.
And if it was any closer to our house, I'd be in serious danger of dropping by on random weeknights just to get a bowl of that cheesy corn. Sweet corn in a creamy cheese sauce – it's majorly addictive.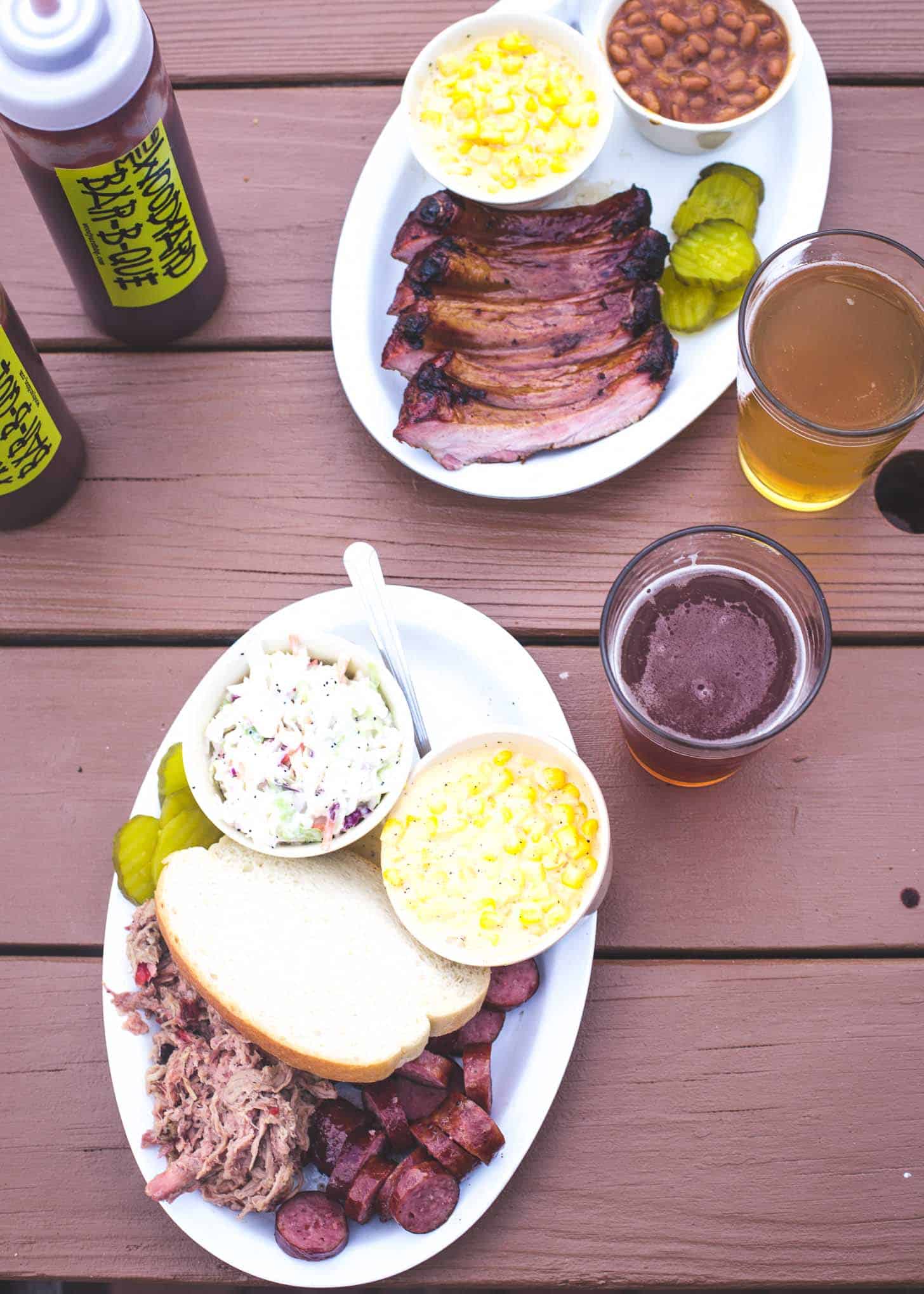 Trains roared past and the kids screeched with delight. The sun set over golden fall leaves, and we ate and drank and played bocce.
It was the perfect fall night.
Check out woodyardbbq.com for more details or stop by for a plate of the good stuff at 3001 Merriam Lane, Kansas City, KS 66106.