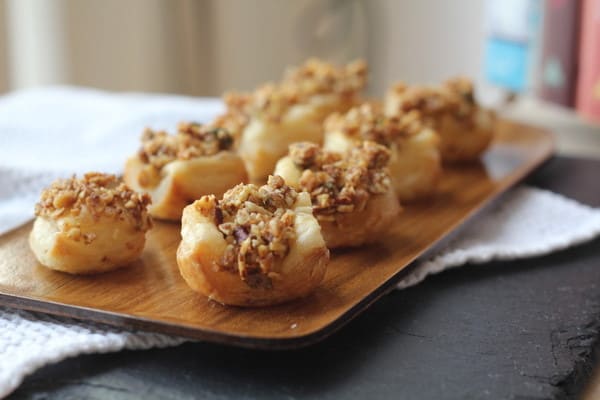 The sky over Bangkok has meant business all weekend. It has been mean and grumbly. I sat outside (under cover) while the clouds glared down and finished my lunch just as thunder exploded and made my ears ring. As the water has continued to rise in areas around Bangkok, there is a general sense of uneasiness similar to when the forecast calls for the first big snowfall. People are picking the grocery store shelves clean. Although the things that are being bought in bulk are different than what is snatched up in the US (think noodles and fish sauce instead of milk and bread).
I'm hopeful that today is the last of it, and that we'll have a respite tomorrow during which things can start to dry up.
Despite the rain, on Saturday night we pulled on our boots (okay, I pulled on my boots – Frank did not), made our way past the pile of sandbags that our building seems to have put out just to give us a sense of security, and kicked up our heels at a Western-themed fundraiser. There was dancing, live music, Tex Mex food, and a dangerous bottle of Jack Daniels in the middle of every table.
The fun lasted well into the night, making it all the more appropriate to relax on Sunday. I baked while we watched the rain outside and felt all the more blessed with our dry living room filled with the smell of fall (thanks to a Yankee Candle I found in my box of Halloween decorations) and a series of delicious baked things I pulled out of the oven.
This was my first time to tackle anything in the baklava "family", so I wanted to keep it simple and foolproof. I loved this recipe for being both those things, but also for putting a fun bite-size twist on a classic. The puff pastry rose and took on the shape of the muffin cups, producing tiny cups filled with the familiar combination of nuts, spice, and honey. They were delicious on their own, but even better with a scoop of Greek Yogurt FroYo.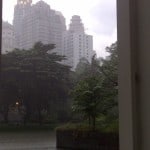 Print Recipe
Individual Baklava Cups
Ingredients
For the Baklava:
1/2

cup

pistachios

1/2

cup

walnuts

1/2

cup

almonds

zest from 1 lemon

3

tablespoons

sugar

2

tablespoons

butter, melted

1

teaspoon

ground cinnamon

1/2

teaspoon

salt

1/4

teaspoon

vanilla extract

1

sheet puff pastry (or 24 prepared mini filo shells)
For the Topping:
1/2

cup

sugar

1

cup

water

1/2

cup

honey
Instructions
Preheat oven to 350 degrees F. Grease 2 mini muffin tins.

Arrange the pistachios, walnuts, and almonds on a baking sheet and toast in the oven until golden and fragrant, about 8 minutes. Let nuts cool slightly and add to a food processor along with the lemon zest, sugar, butter, cinnamon, salt, and vanilla. Pulse until the nuts are finely ground.

Cut the puff pastry into 3x2 inch pieces. Press the pastry gently into the muffin cups. Place 1 teaspoon of the nut mixture over each piece of pastry. Bake until filling is hot and the pastry is golden, about 15 minutes.

While the pastry is baking, bring the sugar, water, and honey to a boil. Reduce heat to a simmer and cook until reduced and slightly thickened, about 15 minutes minutes. Pour 1 teaspoon syrup into each cup and allow it to soak in, then repeat with another teaspoon. Refrigerate at least 5 hours, or overnight.
Notes
Note: As the recipe indicates, I found that the best way to add the honey mixture is to pour it directly over the bites while they are still in the muffin tin. This way all of the good sweet stuff has time to soak into the baklava before you remove the bites from the tin. You can even refrigerate them while still in the muffin tin, just make sure that you grease the muffin tin really well before using - these little guys get sticky!