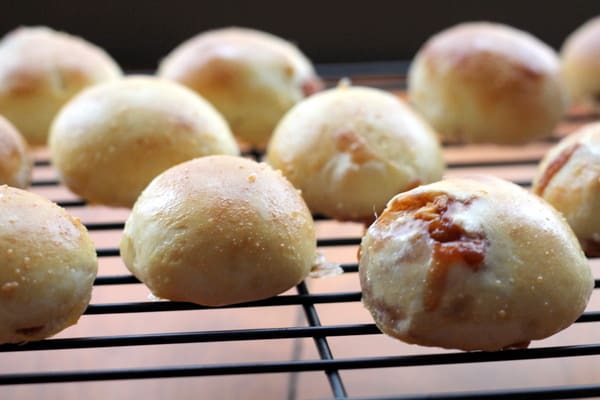 Today I am going to an international potluck lunch for which the attendees were asked to bring a regional dish from their "home". I was intrigued by idea since, for an international group of women in Bangkok, the dishes were certain to be diverse. However, I have been puzzling for over a week about what to bring. Having grown up outside of Kansas City, it seemed unavoidable that I would be bringing something with a barbecue theme.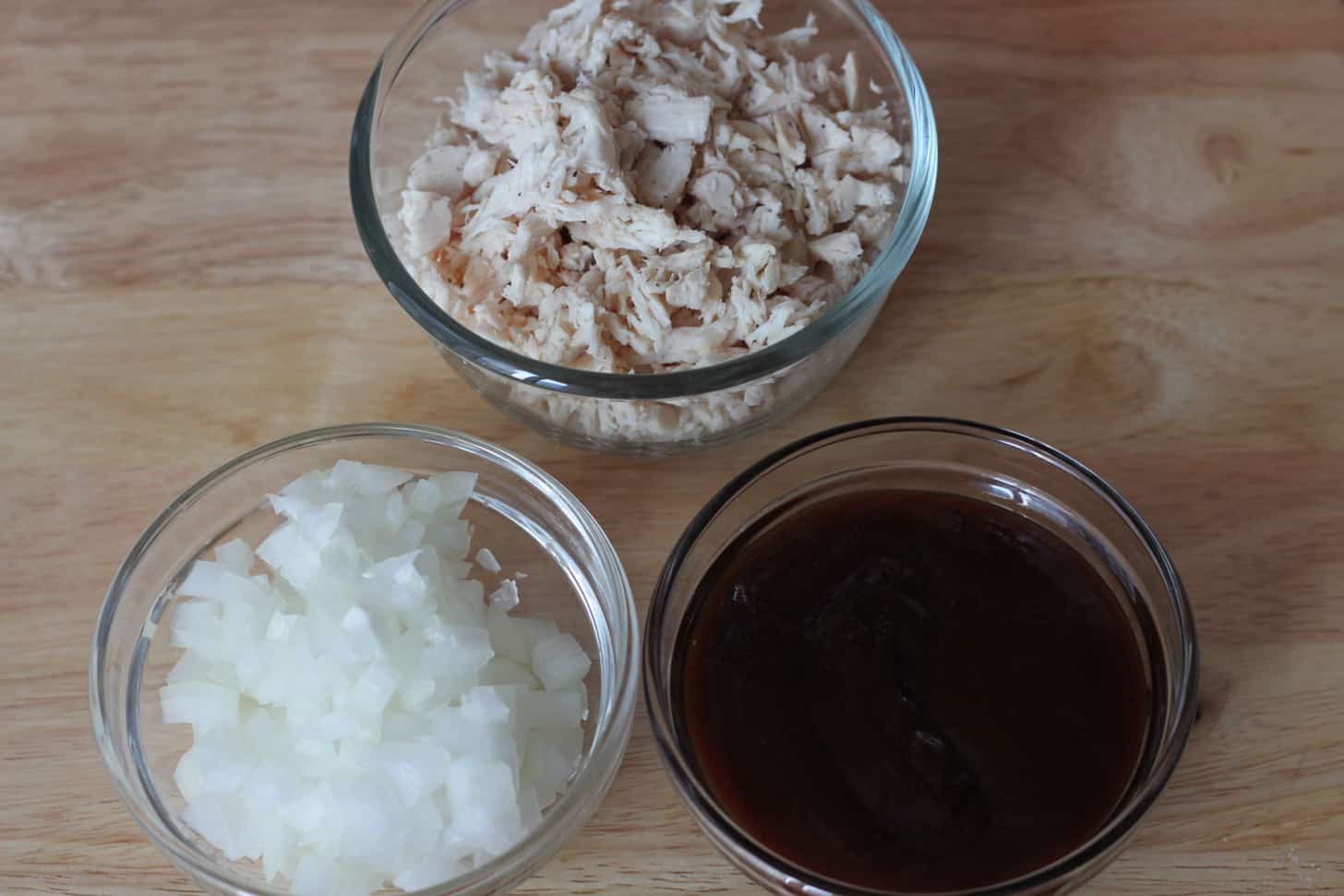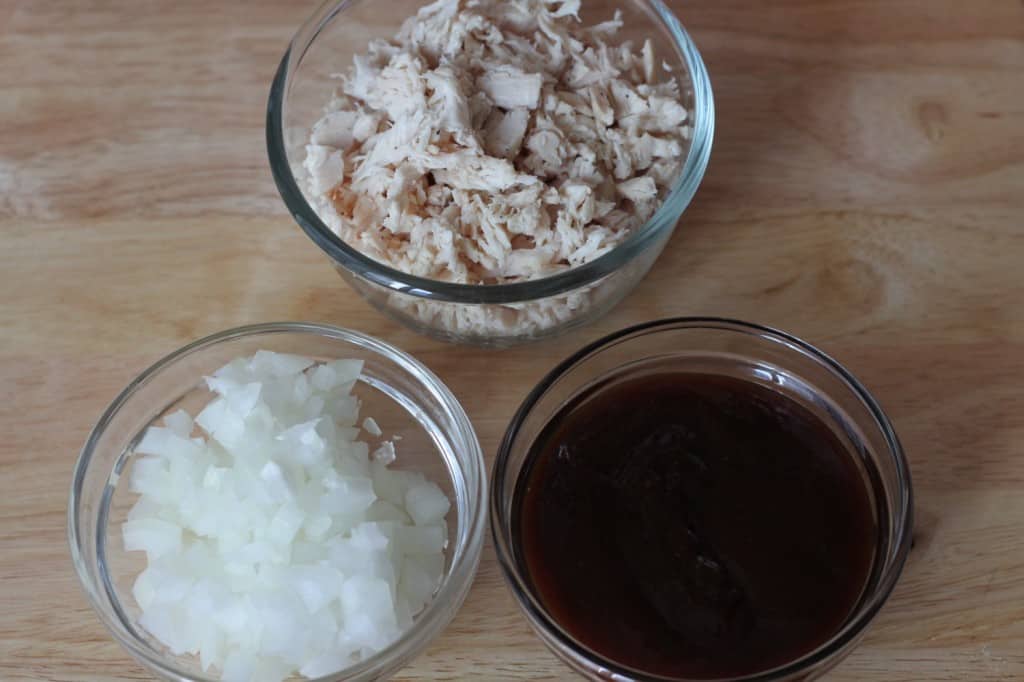 For me, thinking of Kansas City barbecue conjures up lovely memories of sweet and spicy ribs, burnt ends or big pieces of chicken, slathered in sauce and cooked over a grill. Unfortunately, barbecue of this type just doesn't translate well to lunch for a group of women. Enjoying barbecue, KC-style, is best done at a picnic table while licking your fingers with sauce on your face, surrounded by others who are unabashedly pleased to be in exactly the same state. Today I needed something that would offer all the flavor but would not leave everyone with sticky fingers. I realized I could do that with spin on a Kansas City barbecue sandwich, best enjoyed between two pieces of fluffy white bread.
And so, these barbecue rolls were born. Were I at home in KC, I would never mess with making my own barbecue sauce. I would run over to the grocery store and buy any one of the many options that are made locally, and are, I would argue, the best. Not an option here.
And so, I did something I have never done before. I tried to make my own. And it failed…terribly. I tried to blend together a number of recipes I found on the internet, but the result tasted like a vinegar-heavy tomato pasta sauce. Something was missing, but I still haven't figured out what. Ultimately, I had to go buy some big-name imported kind from the grocery store. It wasn't terrible, but these rolls would have been out of this world if I had authentic sauce from a good barbecue joint.
I'm thinking I may need space in my luggage for my next trip home so that I can smuggle a year's supply of good sauce back into Thailand.
Despite the sauce mishap, these rolls were an even better approximation of the classic than I dared even hope. They offered all of the savory, juicy sandwich satisfaction, without the messy fingers.
**Update: Some folks have taken to calling these little bbq rolls "bbq bombs," so I have added that name here as well. 🙂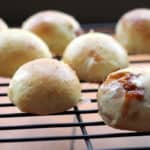 Print Recipe
Barbecue Chicken Sandwich Rolls [BBQ Bombs]
Imagine a delicious BBQ chicken sandwhich all wrapped up in a roll for bite-sized snacking or apps! Some call them BBQ Bombs, I call them delicious!
Servings:
32
bite-sized buns
Ingredients
3

Tbsp.

warm milk

2

tsp.

active dry yeast

2

and ½ Tbsp. sugar

3

and ¾ cups all-purpose flour (plus about ½ cup extra for shaping the rolls)

1

tsp.

salt

2

and ½ Tbsp. unsalted butter, at room temperature

2

large eggs (separated - 1 for dough and 1 for egg wash)

2

cups

shredded and roughly chopped, roasted chicken (chicken should be complete cooked and cooled to room temperature before use in this recipe)

½

cups

barbecue sauce

½

cups

finely chopped onion
Instructions
Making the dough: Mix 1 cup room temperature water with milk, yeast and sugar. Let stand for 5 minutes. In the bowl of a standing mixer combine flour and salt. Add butter and press it into the flour with your fingers to form small pieces (don't worry if it is not incorporated evenly). Add the yeast mixture and 1 egg to the bowl. Using the dough hook attachment, turn the mixer on low. Mix for 1 minute on low and then increase the mixer to ¾ of its maximum speed. Keep mixing at this speed until dough comes together and slaps the sides of the bowl, about 5 minutes. The dough will be very loose and will fall back into the bottom of the bowl when the mixer is turned off. Remove the bowl from the mixer, cover the top with plastic wrap and allow to rise at room temperature until doubled in size, about 2 hours.

Preheat oven to 350. Line a baking sheet with parchment paper. Combine the chicken, barbecue sauce and onion in a small bowl and mix well. In another small bowl, lightly beat the remaining egg and set aside.

Forming the rolls: Dust a work surface with flour. Using lightly floured hands, remove ¼ of the risen dough and gently roll it into a cylinder, approximately 8 inches long. (The dough will be quite sticky, but add only as much flour as you need to prevent it from sticking to your hands.) Using a knife or dough scraper, cut the cylinder of dough into 8 even pieces. Flatten each piece into a circle. Drop ½ teaspoon of the chicken mixture into the center of each dough circle. Pull the sides of the dough around the filling and twist them together firmly to seal the chicken inside. Place each filled roll, seam-side down on parchement paper. Brush the top of each roll liberally with the beaten egg.

Bake until the surface of the rolls are golden brown, 18-20 minutes. Serve warm or at room temperature.
Notes
the dough in this recipe is adapted from the original, found by way of Smitten Kitchen and originally published in Light Brioche Buns, New York Times, July 2009