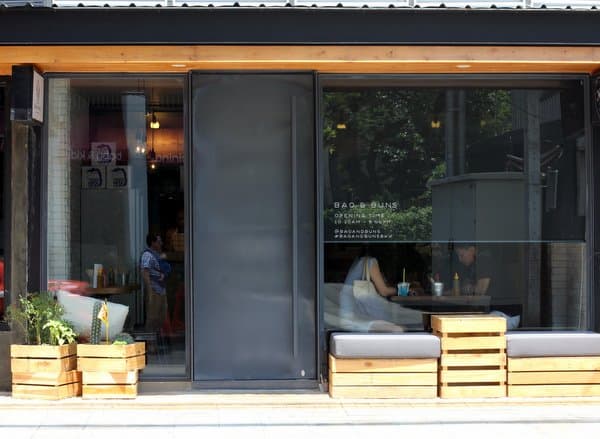 Bangkok loves a good food trend (2014 is the year of spaghetti carbonara), so when someone does something different, it stands out. This is totally the case with Bao & Buns, a tiny new spot serving "bao" - addictive steamed buns filled with saucy meat or veggies - also known as "Taiwanese Burgers." I love the light, slightly sweet white bread of steamed buns, and even made them once in Beijing, but had never had this open-faced style.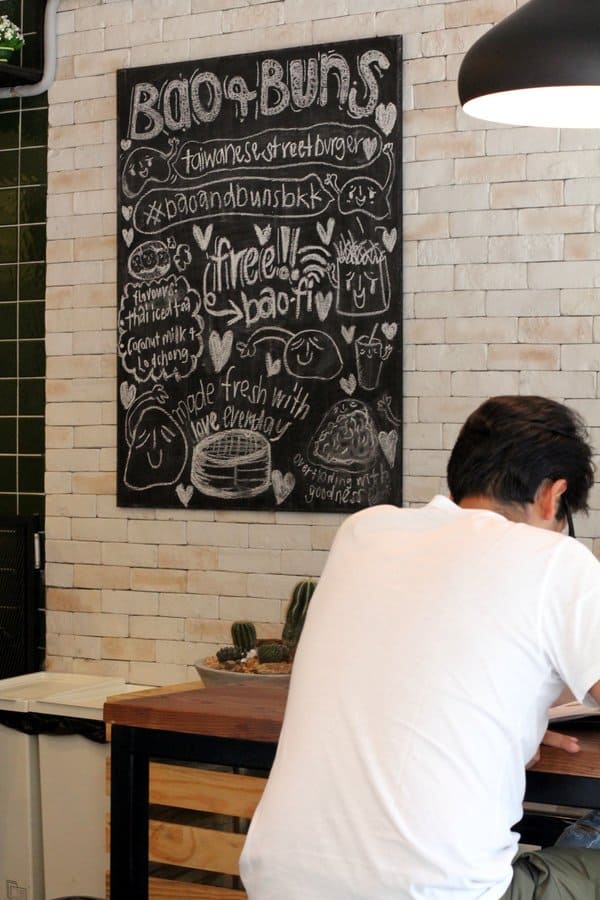 The spot is tiny, but has a comfortable, casual style.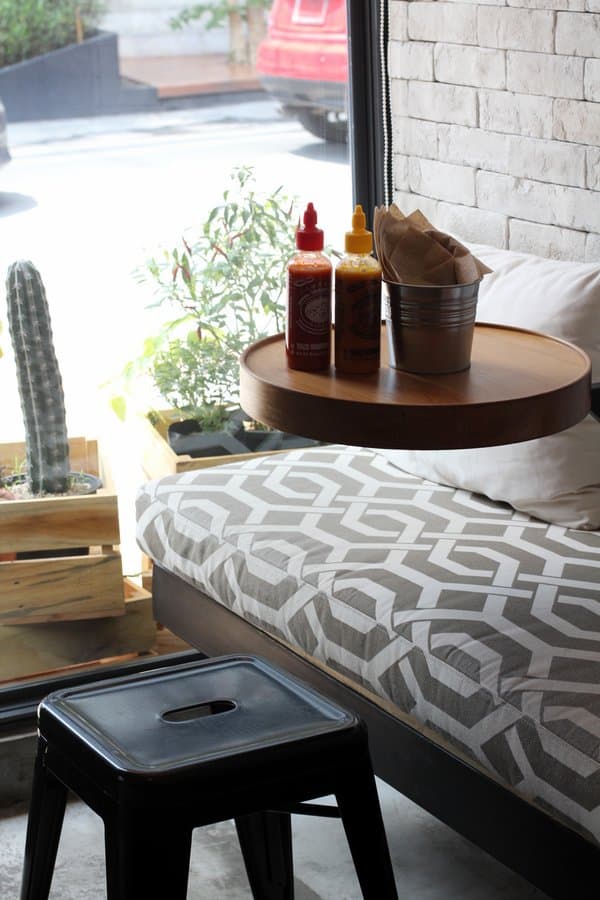 Bao & Buns makes a great case for the value of doing something simple but well. With only three varieties of savory bao (including one vegetarian) there aren't many decisions to make, but everything is great. It's served quickly and packaged to go, although we were perfectly happy to linger, especially over their fresh, lightly sweet lychee and passion fruit sodas.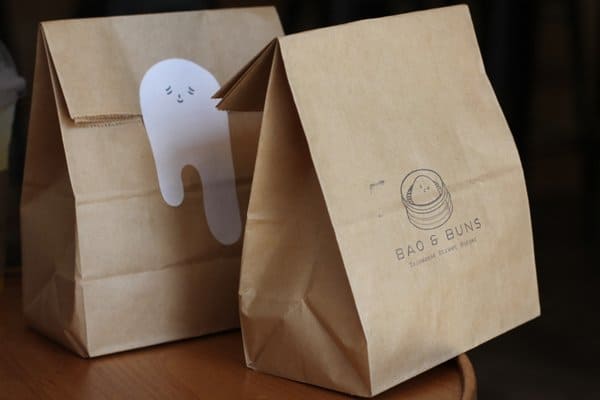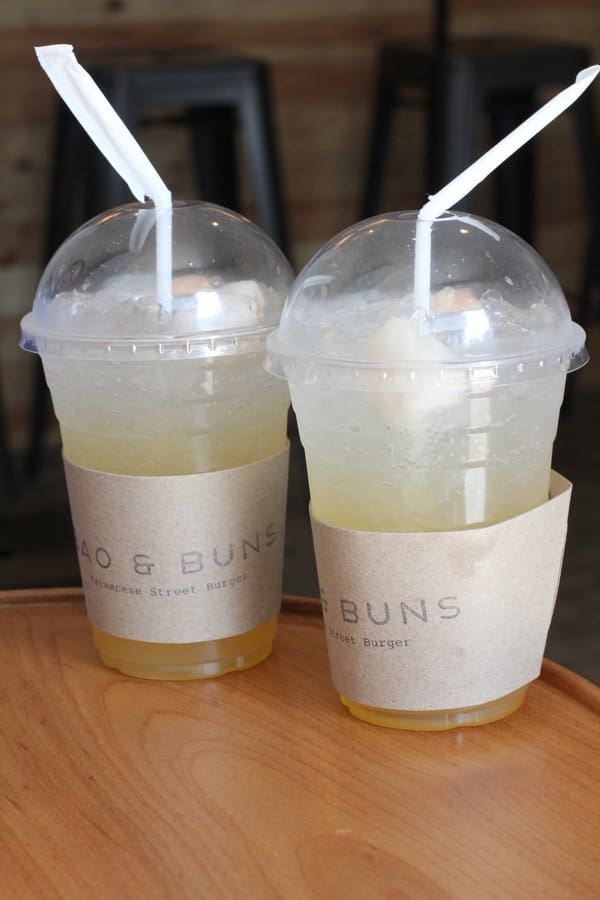 For an early lunch, we sampled all three savory bao, and couldn't pick a favorite.
Braised Pork with pickled mustard greens and crushed honey peanuts (I loved those honey peanuts!) - messy to eat, but so very worth it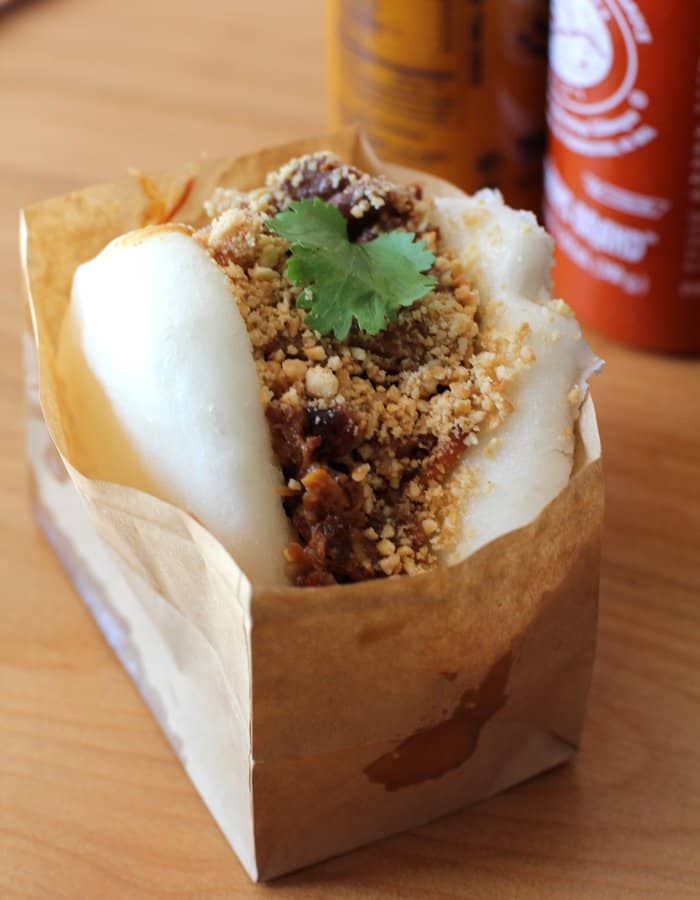 Crispy Chicken with fried chicken, iceberg lettuce, mayo, and sriracha - just the right amount of heat for me (but I noticed they served these without the sriracha for kids)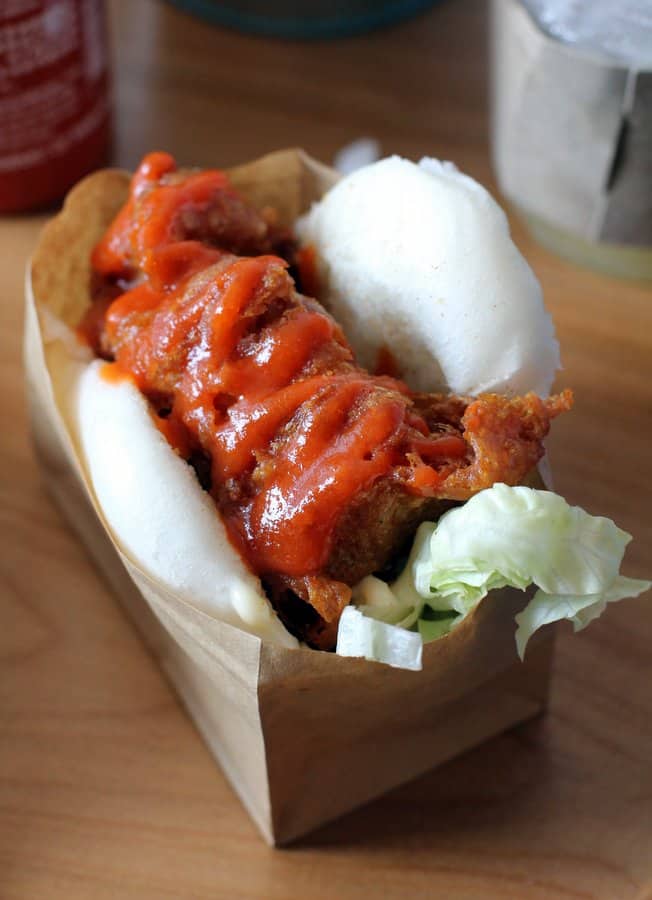 Mushroom and Tofu (same flavors as the classic above in a nice little vegetarian-friendly variety) - again those honey peanuts, yum!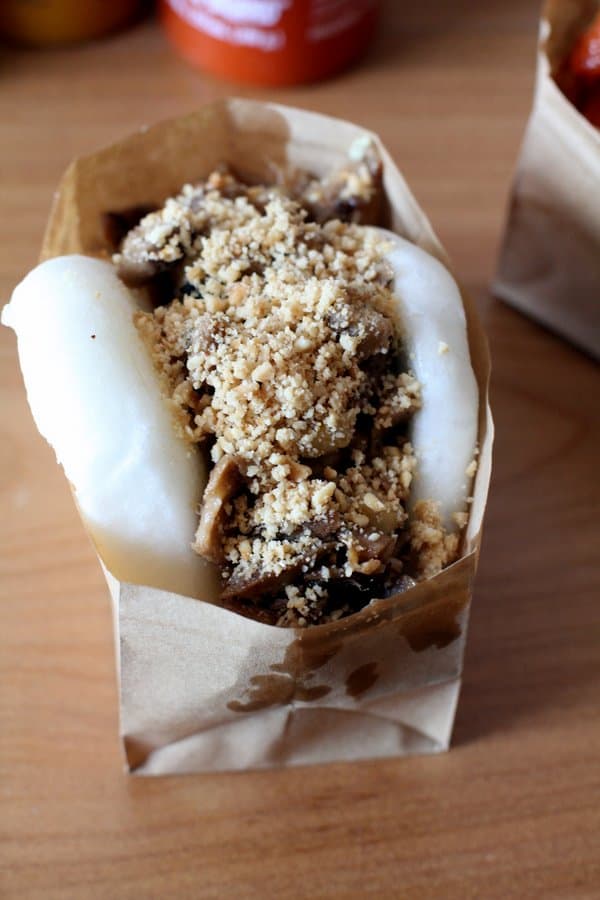 You know it's good when looking at these pictures has me seriously craving them. Molly agrees. She starts solids in a couple weeks, and she's got her eye on some bao.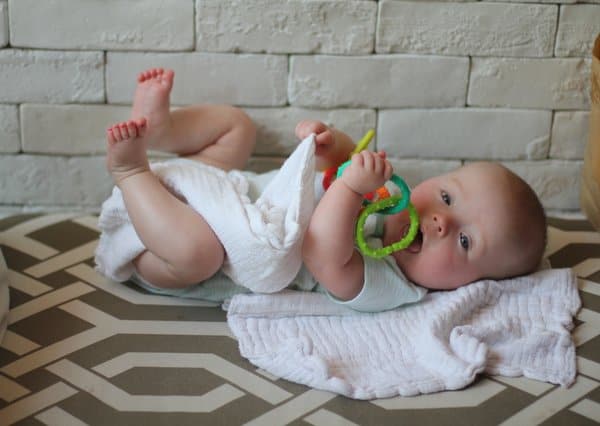 Bao & Buns
27/1 Sukhumvit Soi 33 (BTS: Asoke - though a bit of a walk up Soi 33)
Open 7 days a week 10:30am-9:00pm
www.facebook.com/baoandbuns