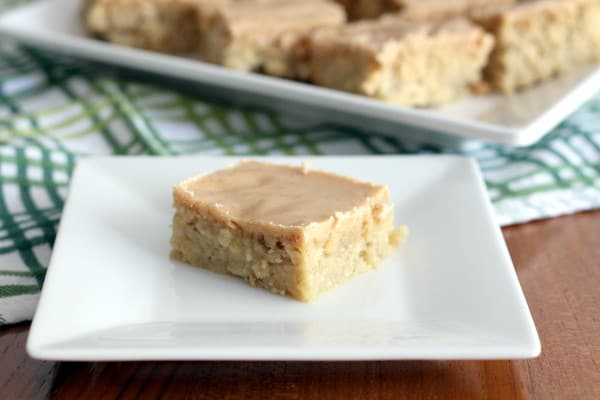 I am addicted to bananas. Not necessarily addicted to eating them, mind you. Addicted to buying them.
Bananas in Thailand are unlike any bananas I've had in the U.S. They are simply better. Sweeter, more tender, and infinitely more satisfying since they don't travel miles on a boat or truck to reach me. Bananas grow everywhere – even wild in the trees in the yard of our apartment building.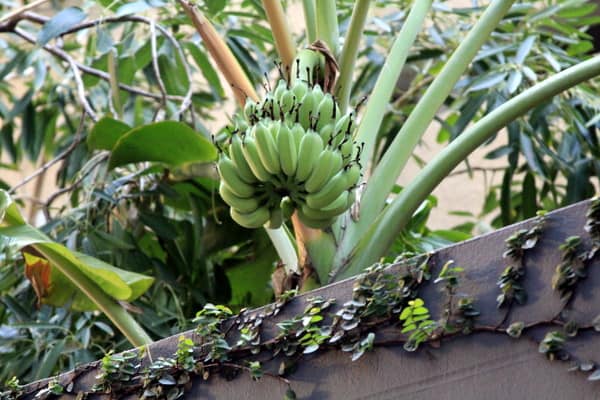 In Thailand there are endless varieties, and I love them all.
Our grocery store is just across the street. It is a luxury that means we drop by on the way home from work a couple times a week, picking up a few things or an ingredient for dinner that we want to be fresh. I never leave without a bunch of bananas. The constant surplus of bananas in our apartment means that I am constantly looking for ways to use bananas that are slightly past their peak. It's fortunate that there are so many delicious things to bake with extra ripe bananas. These banana bread bars are a perfect example.
As it turned out, banana bread bars are the ideal thing to serve at a Songkran brunch, like the one we hosted last weekend. They were a hit, and I loved that they were a bit more dense and rich than my usual banana bread.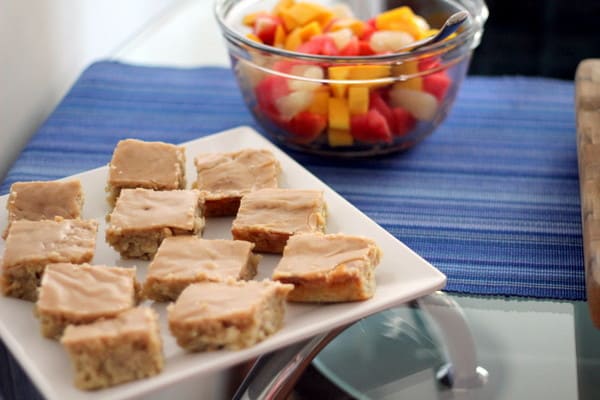 I found the recipe via Jess at Life's Simple Measures, whose blog I came across thanks to Secret Recipe Club this month. Jess had so many great baking recipes on her site, but a new recipe with bananas is hard to pass up.
For last weekend's brunch, I also made another now-favorite recipe from a previous round of Secret Recipe Club, this tortilla espanola. SRC is quickly becoming my go-to for brunch recipes!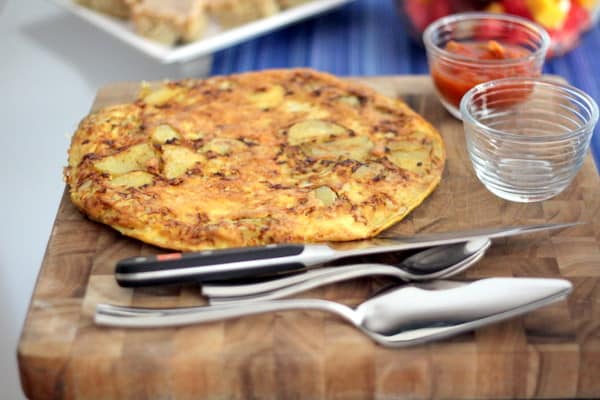 It was altogether a great meal to fortify our group for a day of getting drenched with face paint and water.
_____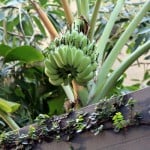 Print Recipe
Banana Bread Bars with Brown Butter Cinnamon Icing
Ingredients
Banana Bread Bars:
1

and 1/2 cup sugar

1

cup

sour cream

1/2

cup

unsalted butter (softened)

2

large eggs (slightly beaten)

1

and 3/4 large ripe bananas, mashed (about 3)

2

teaspoons

vanilla extract

2

cups

all-purpose flour

1

teaspoon

baking soda

3/4

teaspoons

salt
Brown Butter Cinnamon Frosting:
1/2

cup

unsalted butter

4

cups

powdered sugar

1

and 1/2 teaspoon vanilla extract

3

tablespoons

milk

1

teaspoon

ground cinnamon
Instructions
Preheat oven to 375 F.

Grease and flour 15×10-inch jelly roll pan. In a large bowl, beat together sugar, sour cream, butter, and eggs until creamy. Blend in bananas and vanilla extract. Sift together flour, baking soda, and salt. Stir dry ingredients into the batter with a wooden spoon until just combined. Pour batter into prepared pan. Bake until golden brown and a knife inserted in the middle comes out clean, about 20-25 minutes.

While the bars are baking, make the frosting. Heat butter in a small saucepan over medium heat until boiling. Leave the butter over the heat until it turns a delicate brown and smells toasted and nutty. Remove from heat. Add powdered sugar, vanilla extract, milk, and cinnamon. Whisk together until smooth (it should be thicker than a glaze but thinner than frosting).

Using a spatula, spread the brown butter frosting over the warm bars (the frosting will be easier to spread while the bars are still warm). When the bars cool complete, refrigerate until ready to serve.
Notes
These will keep well in the refrigerator for up to a day – slice just before serving.