Baking with Toddlers
Published Nov 22, 2017•Updated Jun 12, 2023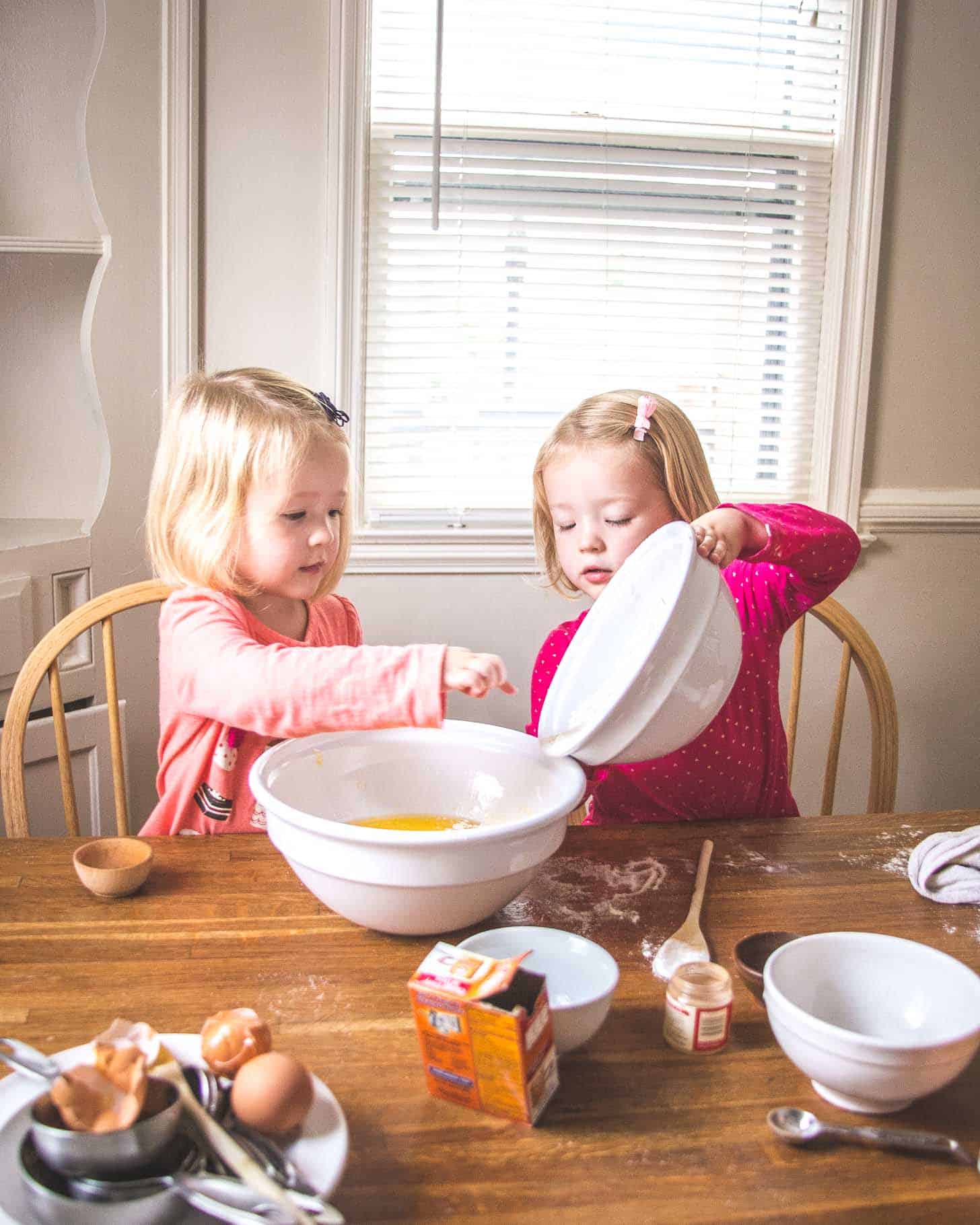 Molly and Clara just passed the 3 1/2 year mark, and this stage of parenting is presenting a whole new world of fun opportunities. I always planned to cook and bake with my kids. And even though (surprise, surprise), few things in parenting turn out the way we plan, this one has been even more fun than I ever could have imagined.
The girls love baking (and eating what they bake). They have been helping us in the kitchen for a couple years now. For historical reference, here they are making Strawberry Nutella Hand Pies back in February (at 2 years and 9 months old)
Clara…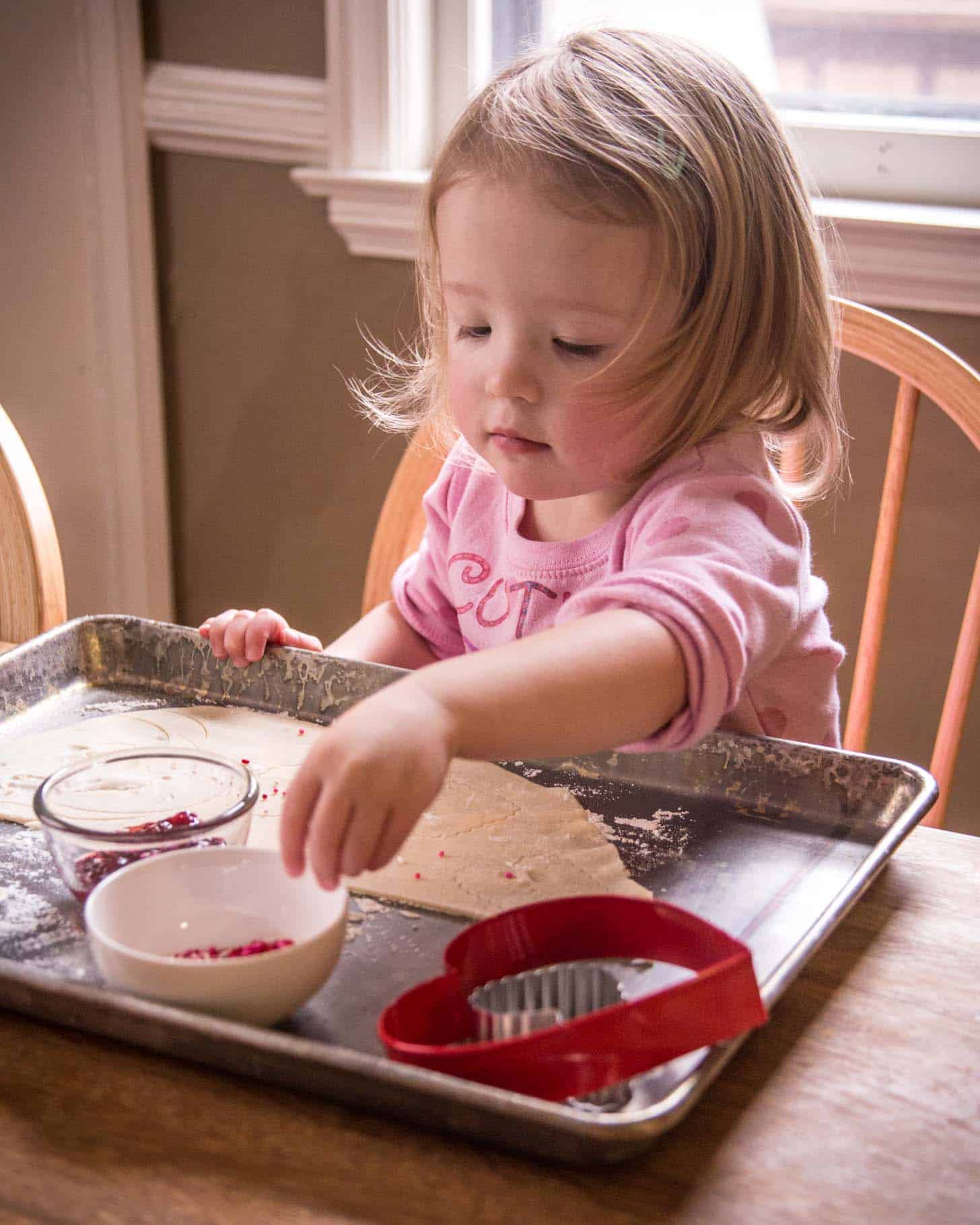 Molly…
And here they are just last week working on a some pumpkin bundt cakes (at 3 years and 6 months old).
Clara…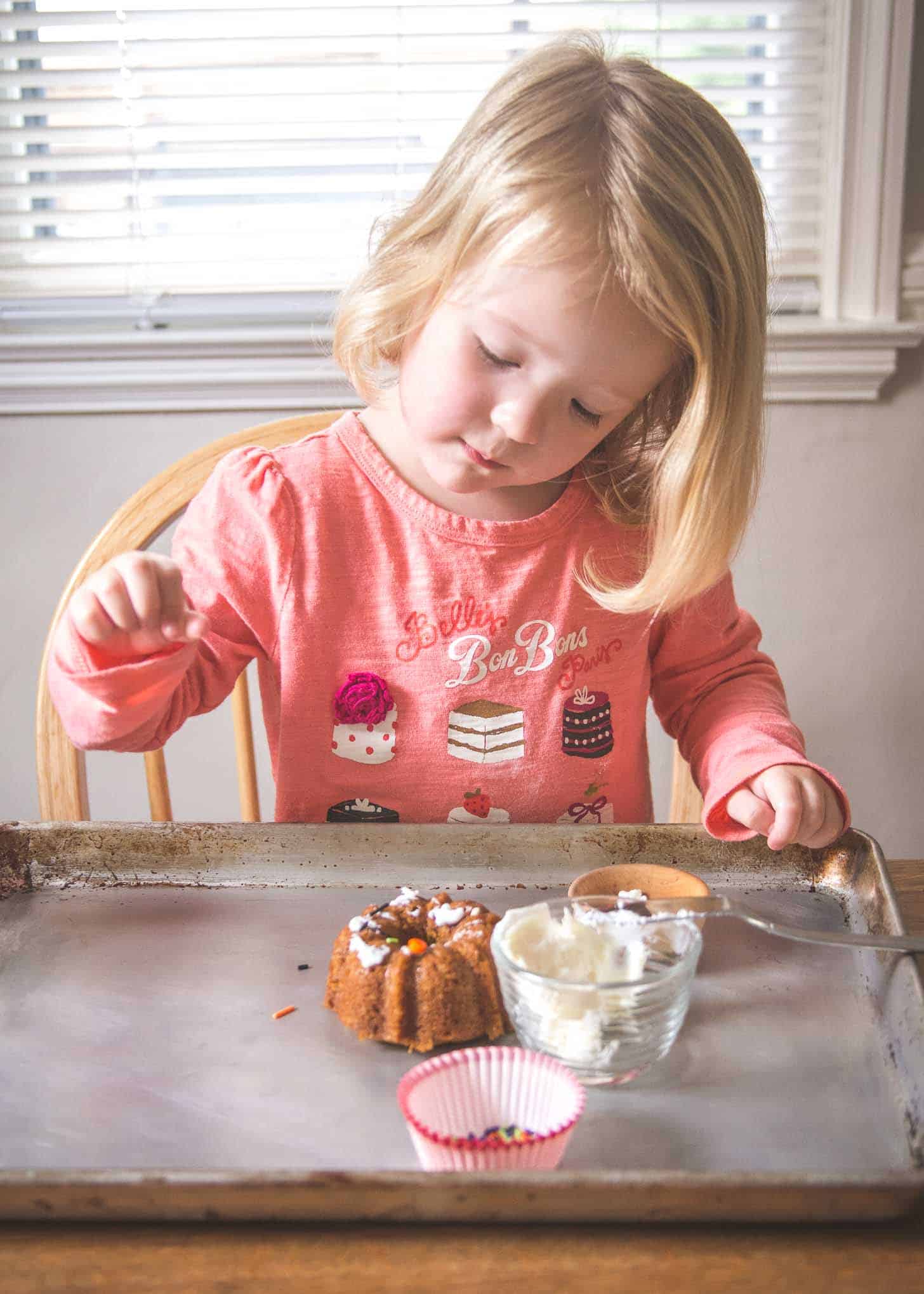 Molly…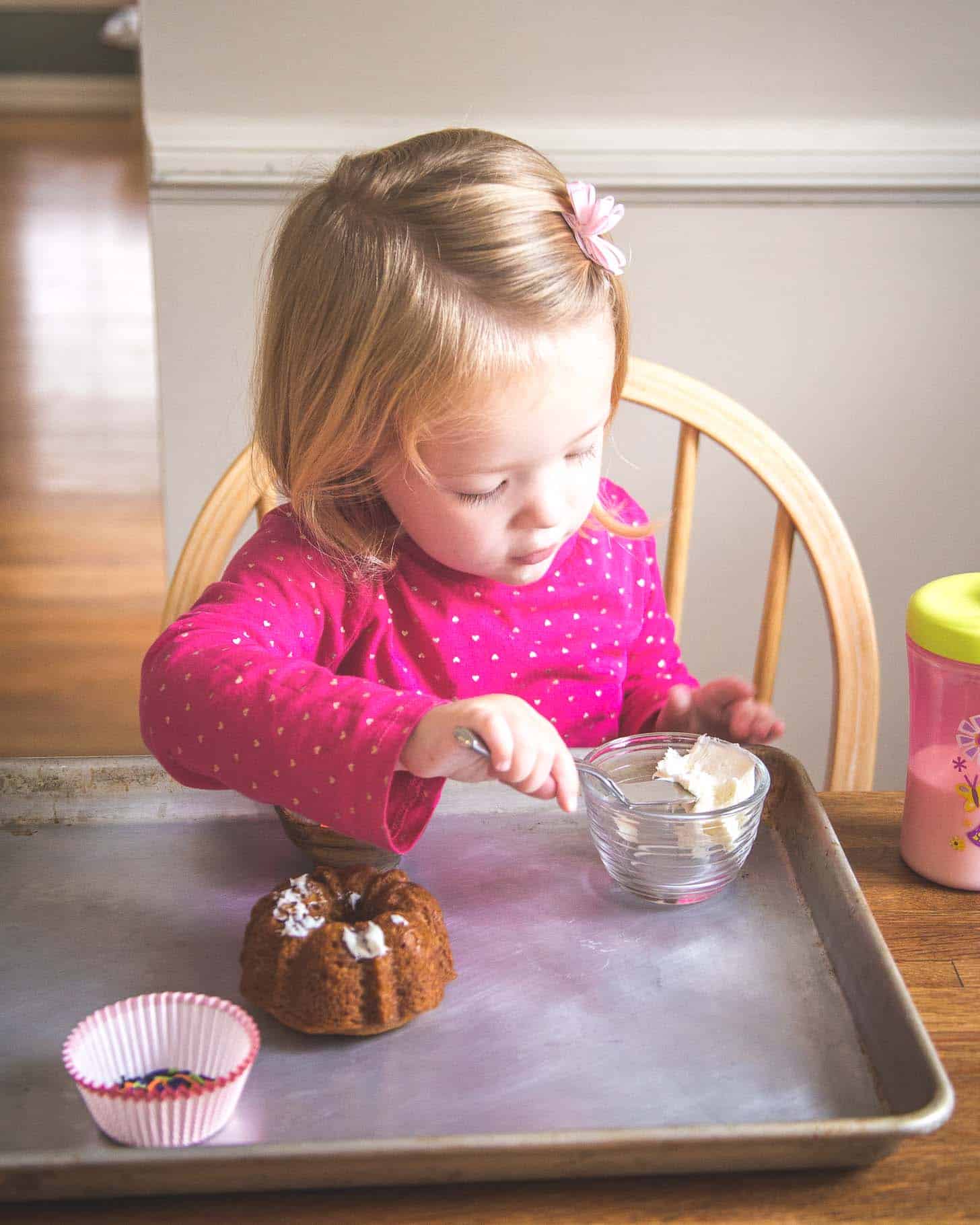 In these years of baking with toddlers, here's what I've learned:
How to Bake with Toddlers (and have fun)
Pick an easy recipe. Choose something simple, maybe even something that you've made before. Boxed mixes are pretty foolproof (even in the hands of toddlers).
Choose a mess-friendly spot. It might be somewhere other than your normal baking space, but pick a spot with easy surfaces to clean. If it's a nice day, taking everything outside will save a ton of time on clean-up.
Pre-measure key ingredients. Ingredients like baking soda and baking powder can alter the recipe if they are not correctly measured. If your kids are new to baking, measure these into small bowls before getting started.
Create a spill zone. I like to set out a big sheet pan for each of my girls and have them do some measuring and any decorating over the pan. This catches many (not all) of the spills.
Have reasonable expectations. You're probably not going to get a Julia Child-worthy tart out of the deal, but you'll probably still get something tasty.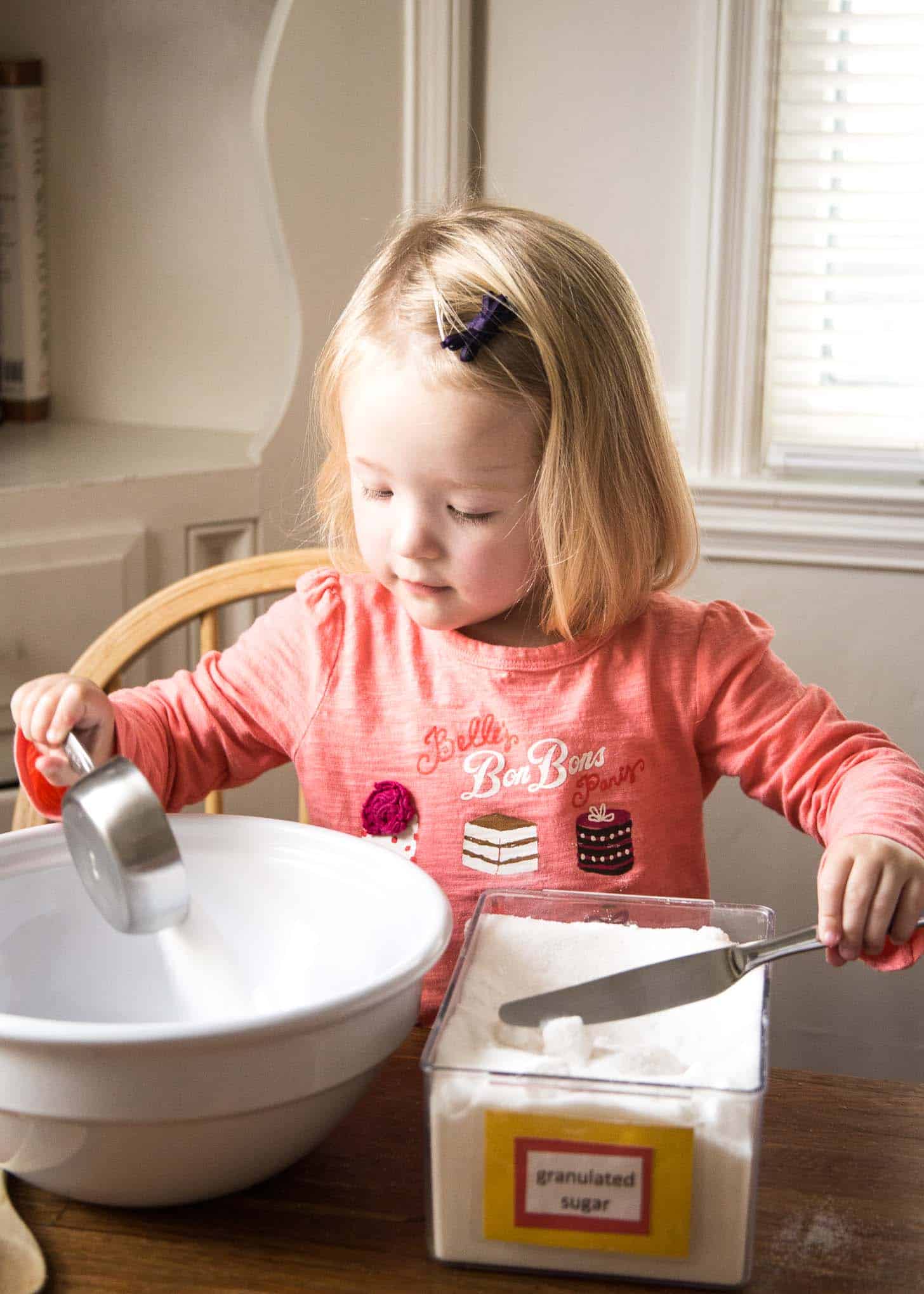 The honest truth is that if you give them a little room, it's really surprising how much they can do on their own.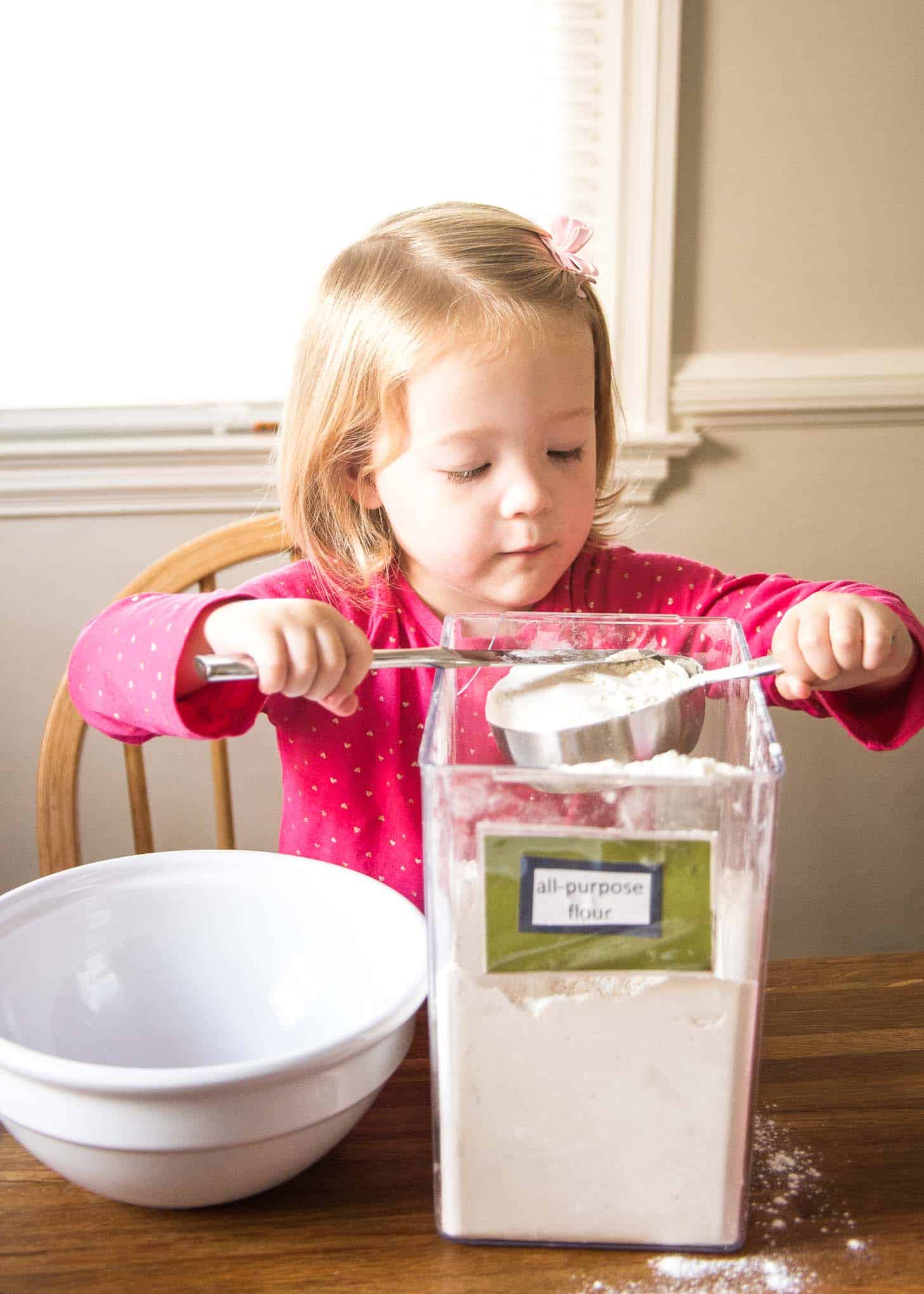 With the holidays ahead we've been doing lots of baking and have plenty more planned. There's flour in every crack on the floor and the kitchen smells like a bakery.
And no one around here is complaining…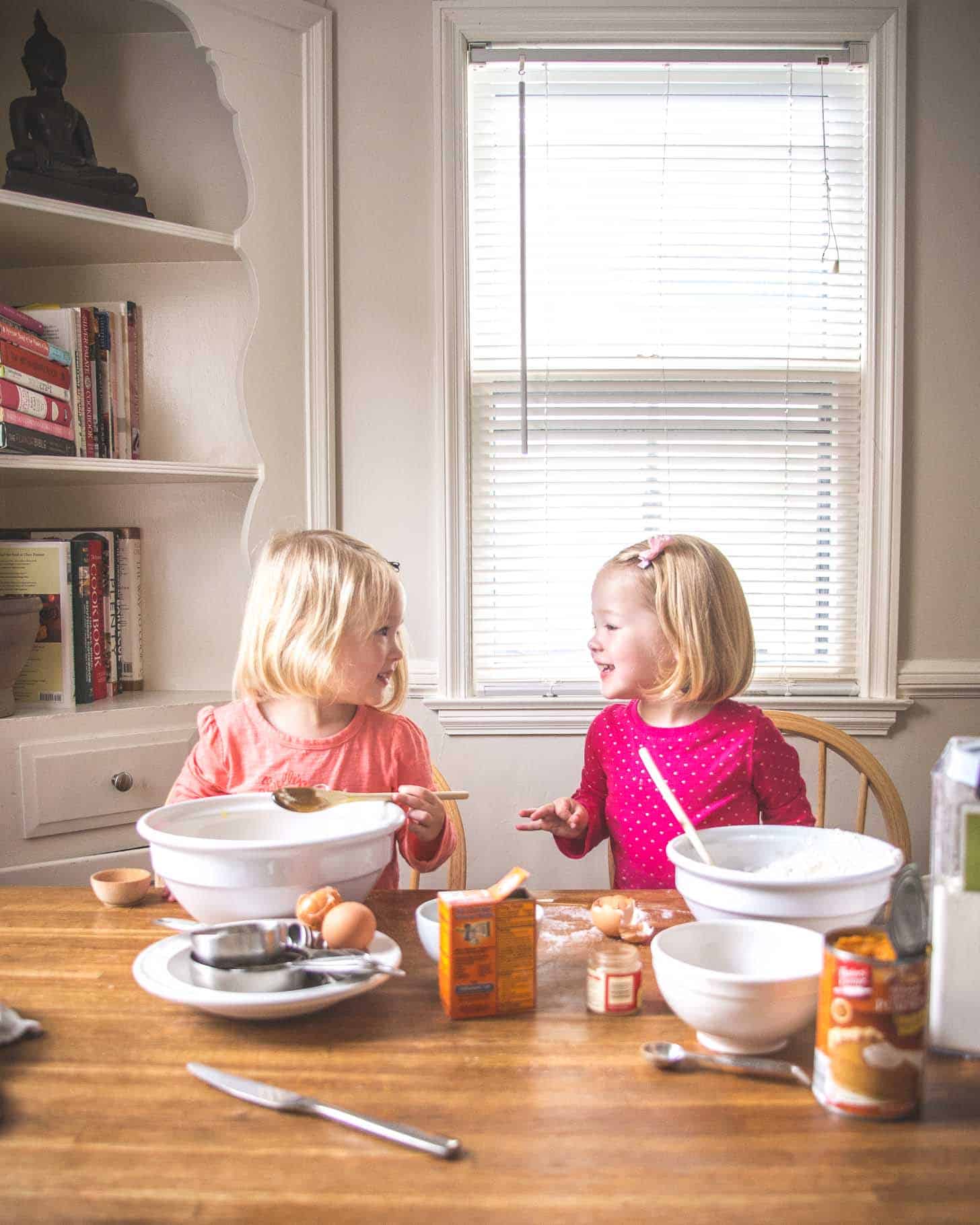 Have a wonderful Thanksgiving and long weekend dear readers. We truly are so thankful for you.
SaveSave
SaveSave
SaveSave
SaveSave
SaveSave
SaveSave
SaveSave