Hi there! We are Jess and Frank (along with our daughters – Molly, Clara, and June).
We live in Kansas City, Missouri in a 90 year old house with a tiny kitchen where we cook and photograph everything you see on the pages of this blog. Molly and Clara are identical twins who were born on April 21, 2014 (also my 33rd birthday) in the (steamy, tropical, crazy) world of Bangkok, Thailand. Four years later, on July 28, baby girl June joined our family in a much more conventional delivery in Kansas City.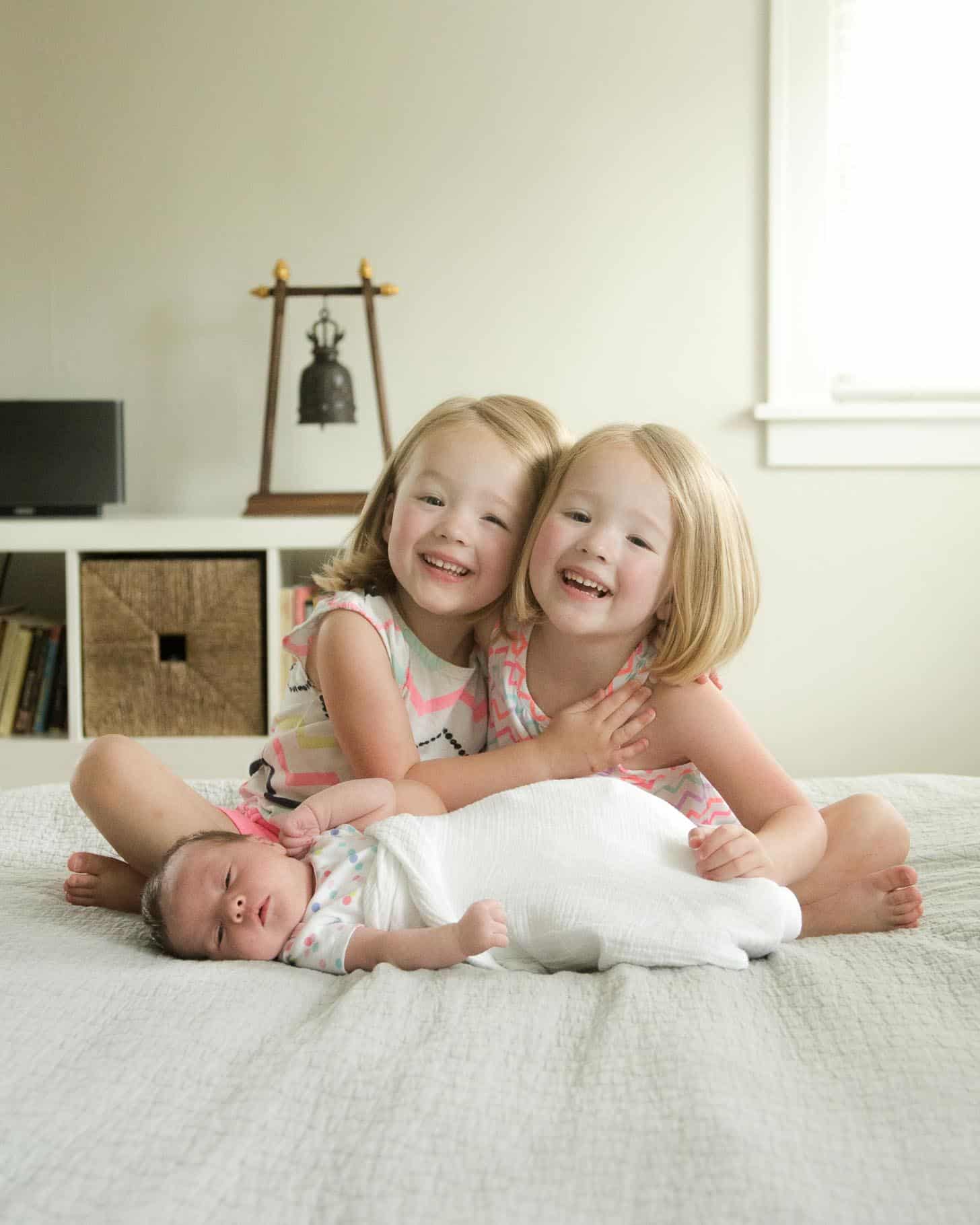 We're so glad you're here! Blog posts about our girls can be found here:
June
Molly and Clara
Twin Pregnancy
For all posts about our family, click here.