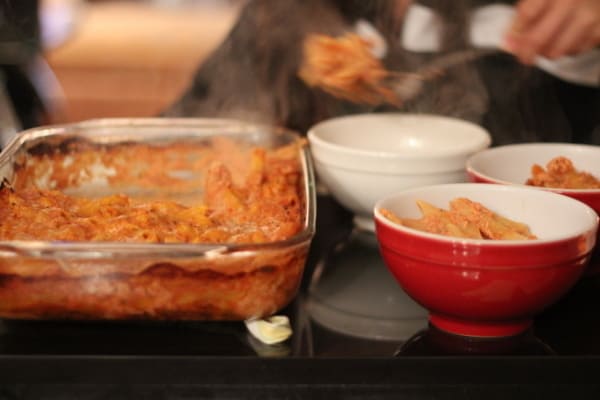 Our last couple weeks with my sisters have come and gone. I think it's possible that my sisters have seen and done it all in Bangkok (at the least, they've seen and "done" all of Bangkok's malls).
We celebrated their last two nights in Bangkok with two special dinners. They've had Thai food nearly every meal, so we decided on two "last" Bangkok dinners that were a little different.
The first "last" dinner in Bangkok was Dine in the Dark. A tricky thing to write about on a blog, since there can't be any photos when dinner is served, well, in the dark. The dinner is three courses, during which much hilarity ensues. Rachel drops knocks over a glass, Veronica ruminates on the logistics of the pitch black restaurant (can the chefs see what they're cooking?), I suspect that Frank is eating with his hands. Our friendly server summed it up best when he said farewell and commented, "your family is fuuuunnny".
Frank and I went to Dine in the Dark when it was just passing through Bangkok last year, but now it is a permanent fixture on the Bangkok dining scene. We all loved it, and although there are no pictures from inside the dark room, we got to see what we were eating afterwards, in the light. The photo of the prepared plates of Thai food we saw only as we exited the dining room is below. Although it looks very dark, it seemed blinding in that bar area when we exited the dark dining room. To be honest, I still am not entirely sure what everything was. Fortunately it was really delicious, and full of interesting and hard-to-place flavors and textures. Our salad (on the left) was probably my favorite – spice and sweetness, a bit like the classic Thai papaya salad, but with really crisp panko breaded dumplings tossed into it.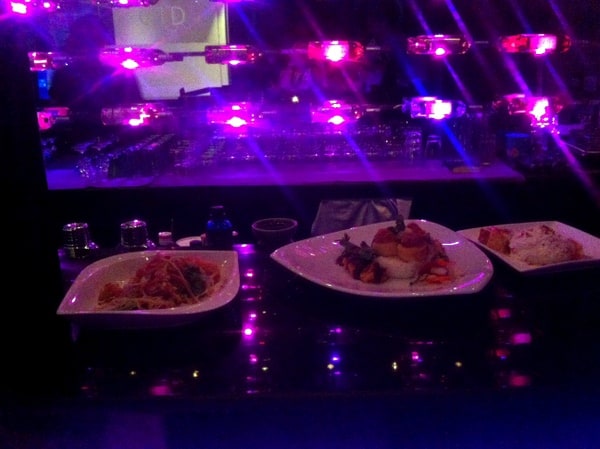 My sisters put in a request for their official last meal in Bangkok, and it had nothing to do with Thai food at all. They asked for baked ziti. Not only is it not Thai, but to my knowledge, it's not even really Italian. Perhaps it has roots in New Jersey? In any case, it's an old favorite that I've been making for them since I was in college where I started making it for my roommates. I'd be lying if I said I wasn't charmed by them asking for it again.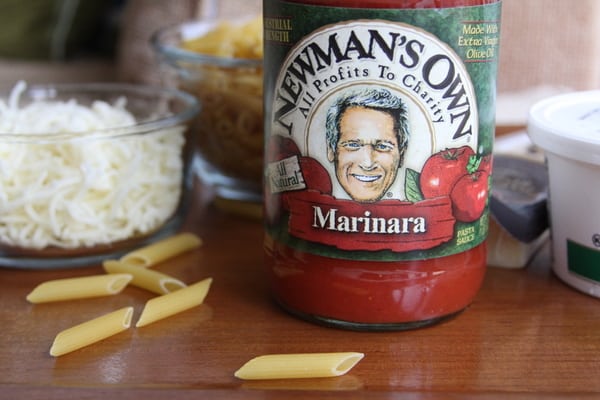 Baked ziti is also just about the simplest thing they could have possibly requested. (Thank goodness for that. We left for the airport at 3:30am this morning, and I am off to work in a few minutes.) In fact, I tend to believe that baked ziti is one of those things that just shouldn't be fancied-up. Part of its beauty is that it requires no work at all.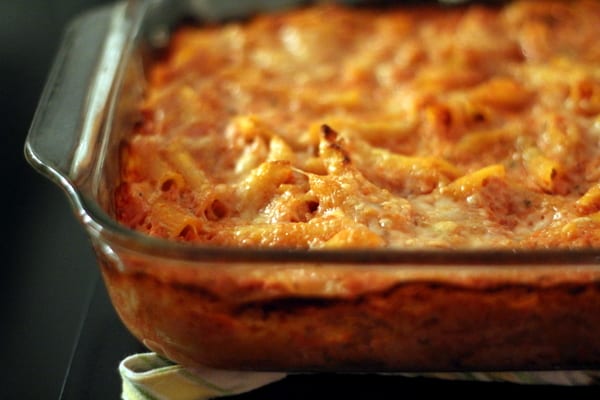 As implied by the title of the recipe, I throw my baked ziti together in 5 minutes and put it in the fridge until I'm ready to cook it. I never boil the noodles in advance, and, if I'm being honest, I've never measured the ingredients – before this week. I usually just wing it by throwing together the ingredients below until it looks right. For last night's dinner, I measured everything I used so the recipe can be kept for posterity. Hopefully Veronica and Rachel will be making it for their college roommates in a few years as well.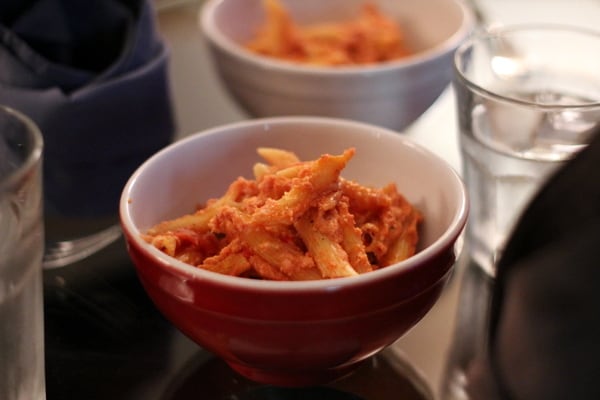 Things are much more quiet in our apartment this morning than they have been in weeks. I miss them already.
________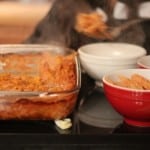 Print Recipe
5-Minute Baked Ziti
Ingredients
1 24

oz

jar good-quality marinara sauce

1 15

oz

carton part skim ricotta cheese

1

and ½ cup low-sodium vegetable or chicken broth (can substitute water)

2

cups

shredded mozzarella cheese (about 12 oz.)

16

oz

uncooked ziti pasta (can substitute penne)

½

cup

grated parmesan cheese (plus extra for serving)
Instructions
In a large mixing bowl, whisk together marinara sauce and ricotta until smooth. Add broth (or water) and stir until evenly combined. Gently stir in mozzarella and pasta until all of the pasta is evenly coated in sauce. Pour the mixture into a 13x9 inch baking dish and cover with foil. Refrigerate until ready to bake.

About an hour before baking the pasta, remove the covered dish from the refrigerator and allow it to come to room temperature.

Preheat the oven to 400 degrees F.

Bake the pasta, covered, for 50 minutes. Remove the foil and sprinkle the grated parmesan cheese evenly over the top. Turn on the broiler and return the pan to the oven, broiling until the surface of the pasta is slighly crisp and golden and the parmesan cheese is bubbly, about 5 minutes.

Serve immediately with extra parmesan cheese for sprinkling over the top.
Notes
After assembling and covering the ziti, it can be refrigerated for up to 24 hours before baking. I pull the dish right out of the fridge and put it directly in the oven before I turn the oven on (this way the dish gets warm slowly and won't shatter from moving directly from a cold fridge to a hot oven).
Because there are so few elements to this ziti, the key is using great quality ingredients. I particularly recommend using a really good sauce!