Now I know you can't all come to Bangkok for vacation (although you should!), but if you were coming here next week, I'd tell you to a) bring me a jar of cookie butter and b) grab a table at these spots while you're here.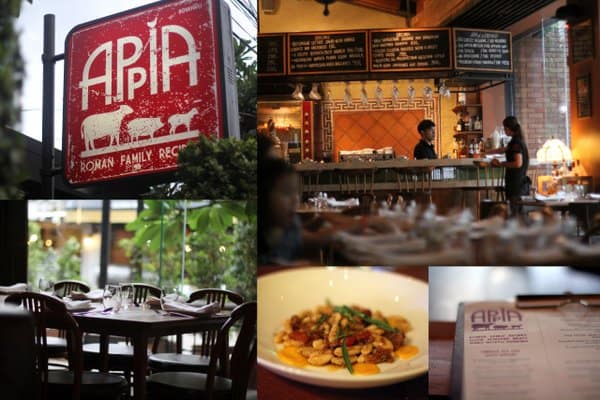 Appia
appia-bangkok.com
*reservations recommended
I've been slipping pictures of Appia into Little Things posts for a few months, but that's because we absolutely cannot get enough of it. Frank and I have been several times - during the week we've sat at the bar, sharing steaming bowls of fresh pasta and an actual artichoke (nearly impossible to find in Bangkok). Last week we went with friends and shared a giant charcuterie board, a fresh zucchini salad, pastas, and entrees like roasted porchetta with an absurdly crisp crust. Everything is satisfying, balanced, and very fresh and the restaurant has a vibe that falls pleasantly somewhere between a bustling cafe and an Italian grandma's kitchen. This sensation is rounded-out by the fragrance of chicken and that porchetta roasting in an open-flame rotisserie behind the bar and a table-top grappa bar from which post-dinner drinks are poured. Authentic Italian food in Bangkok? Believe it.
Favorite dish: Cavatelli pasta with lamb ragu (shown in the lower center photo above), but the lemon "cappuccino" dessert is a close second).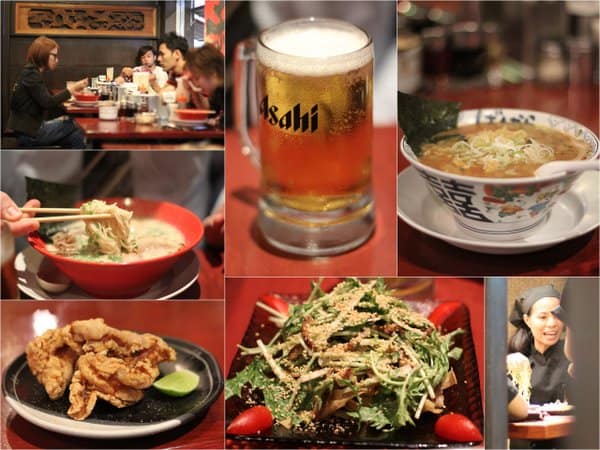 Bankara Ramen
located at 32/1 Sukhumvit Soi 39
Bankara Ramen's Facebook page
After a particularly crazy day at work this week, I told Frank that ramen might be the only cure. And that's what good ramen is, I've discovered - total comfort food. There's plenty of ramen in this town, but Bankara Ramen offers the best I've had. Oversized bowls of rich broth arrive at the table steaming and fragrant and full of springy noodles and a soft-cooked egg that is not to be missed. The other nibbles are equally as good - I love their crispy seaweed salad and Japanese-style fried chicken that is so crispy, juicy, and flavorful that I could eat a couple plates of it all by myself. But then I wouldn't have room for ramen. Life is hard.
Favorite dish: Signature Bankara ramen in "thin" broth (don't worry -it's not actually "thin" at all).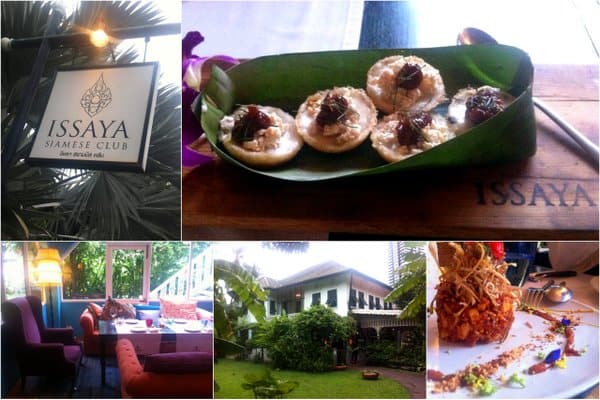 Issaya Siamese Club
www.issaya.com
*reservations recommended
This somehow both vibrant and laid-back spot for innovative Thai food is not new to Bangkok, but it is new to me. From the moment we sat down in the cool courtyard for cocktails laced with ginger and makrut lime, I couldn't believe we had waited so long. (Okay - full disclosure - we waited so long because Issaya is a little off the beaten path, but our taxi driver found it easily and part of its charm is the garden setting and quiet street traffic. Rookie Bangkok dweller mistake to have waited so long.) The force behind this operation is Thai chef Ian Kittichai and, as much as I love his other restaurants in town, Issaya is easily my favorite. The food is loaded with house made curries and chili jams and the freshest produce, and is all served in creative ways that hint at classic Thai roots. This is a must-visit on any trip to Bangkok.
Favorite dish: Kanom Thai - a dessert of petite fours with Thai flavors that was perfect for sharing and begged to be photographed - complete with miniature macarons and wild-looking orange cotton candy.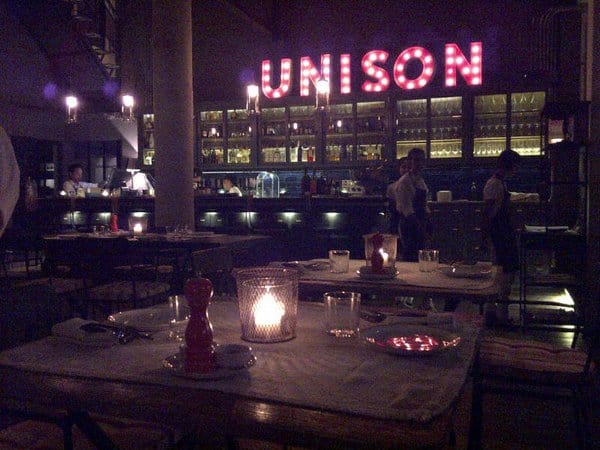 Quince
quincebangkok.com
*reservations recommended
Since Quince first opened in 2012, I've been a fan of the restaurant's emphasis on locally sourced products and, most notably, vegetable-focused dishes. The specials at this cozy, chic, and moodily-lit (hence the lack of photos) spot downtown mirror the produce we see at the farmer's market which gives me as much confidence in its quality as do the vibrant flavors of the food. Over the past couple months, Quince welcomed a new chef and a completely re-vamped menu. It's better than ever, and the dishes remain creative, fresh, and perfectly portioned for sharing. I liked the creative twist on a caprese salad that included melon and the best fresh mozzarella I've had in Bangkok. Frank insisted on ordering the herby green risotto we caught glimpses of on Facebook and it did not disappoint - made complete with crispy pancetta and a creamy soft-cooked egg.
Favorite Dish: Crispy quail eggs in potato foam - this small starter was unexpected and so divine that I practically licked the bowl. (Clearly I was less than stealth in this action because our waitress brought us another serving "compliments of the kitchen".)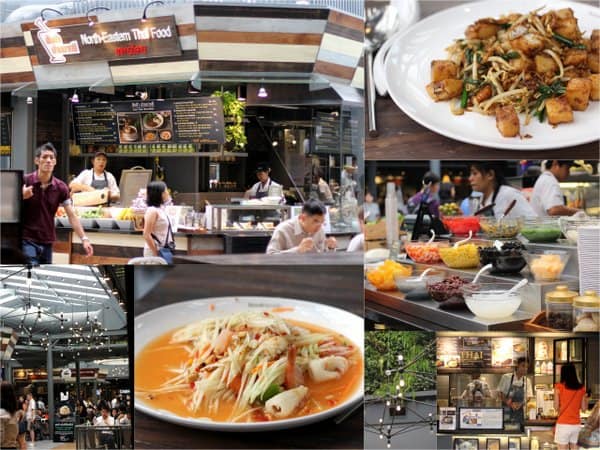 Food Republic at Siam Center
4th floor Siam Center (follow signs to Siam Center from BTS: Siam)
Food Courts are nothing new in Bangkok, but they are something very different from (and better than) what "food courts" are in the United States and elsewhere in the world. The Food Republic chain makes inexpensive fast food stylish and delicious. The newest branch to open at Siam Center may be the best we've got to-date. Lunch or dinner here will run you $5-$10 and offers a whole range of Thai and international favorites. It's a great place to safely (and in air conditioning) sample lots of well-loved Thai dishes including spicy papaya salad (som thum), laab gai (minced chicken salad), and the ubiquitous pad thai. There are also smaller outlets of other Bangkok favorites offering Indian, Japanese, and Lebanese fare. Go to any of the booths labeled "Cashier" and hand over a few hundred baht for a card that is the only accepted form of payment at the food stalls (when you're done, return the card to get your balance in cash), grab one of the fresh fruit juices and pick a few dishes to try.
Favorite dish: I find it impossible to resist "fried radish cake" - a dish I fell in love with in Singapore (shown in the upper right-hand corner above).