15 Make-Ahead Friendly Chili Recipes
Published Nov 04, 2021•Updated Mar 12, 2022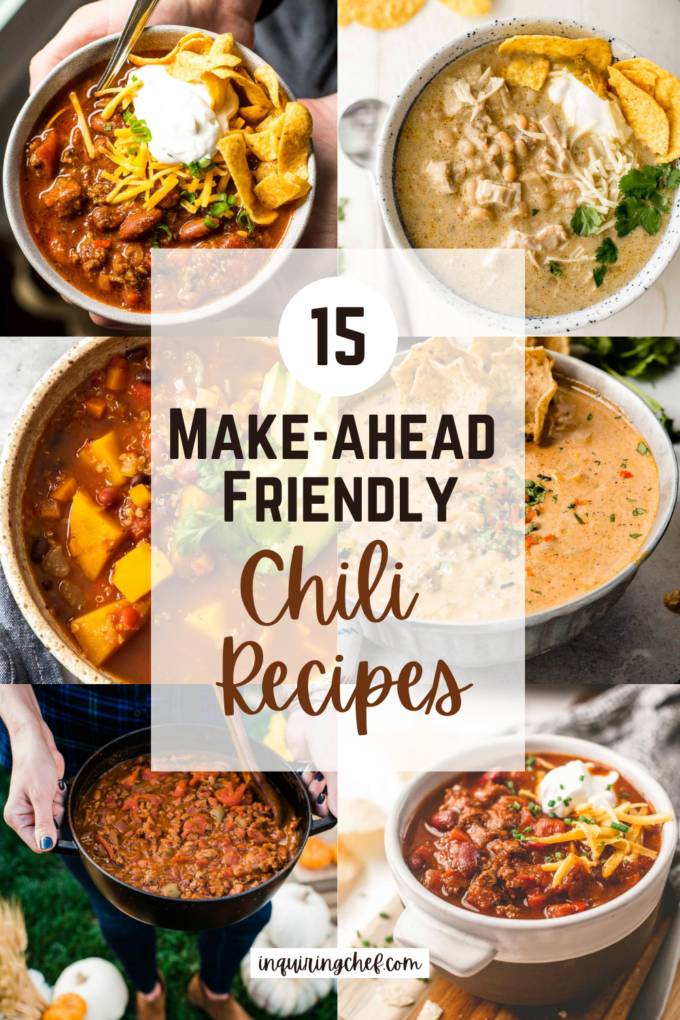 The weather is getting cooler and there's nothing better than a big bowl of hearty, piping hot chili ready for you at the end of a long day. Whether you prefer a crowd-pleasing Classic Beef Chili or a cozy, creamy White Chicken Chili, we've got you covered with 15 delicious, make-ahead friendly recipes. These include something for everyone, including options for the stovetop, the slow cooker, and the Instant Pot. Set out your favorite toppings and make each unique combination your own.
Chili season is here, and we're so ready for it.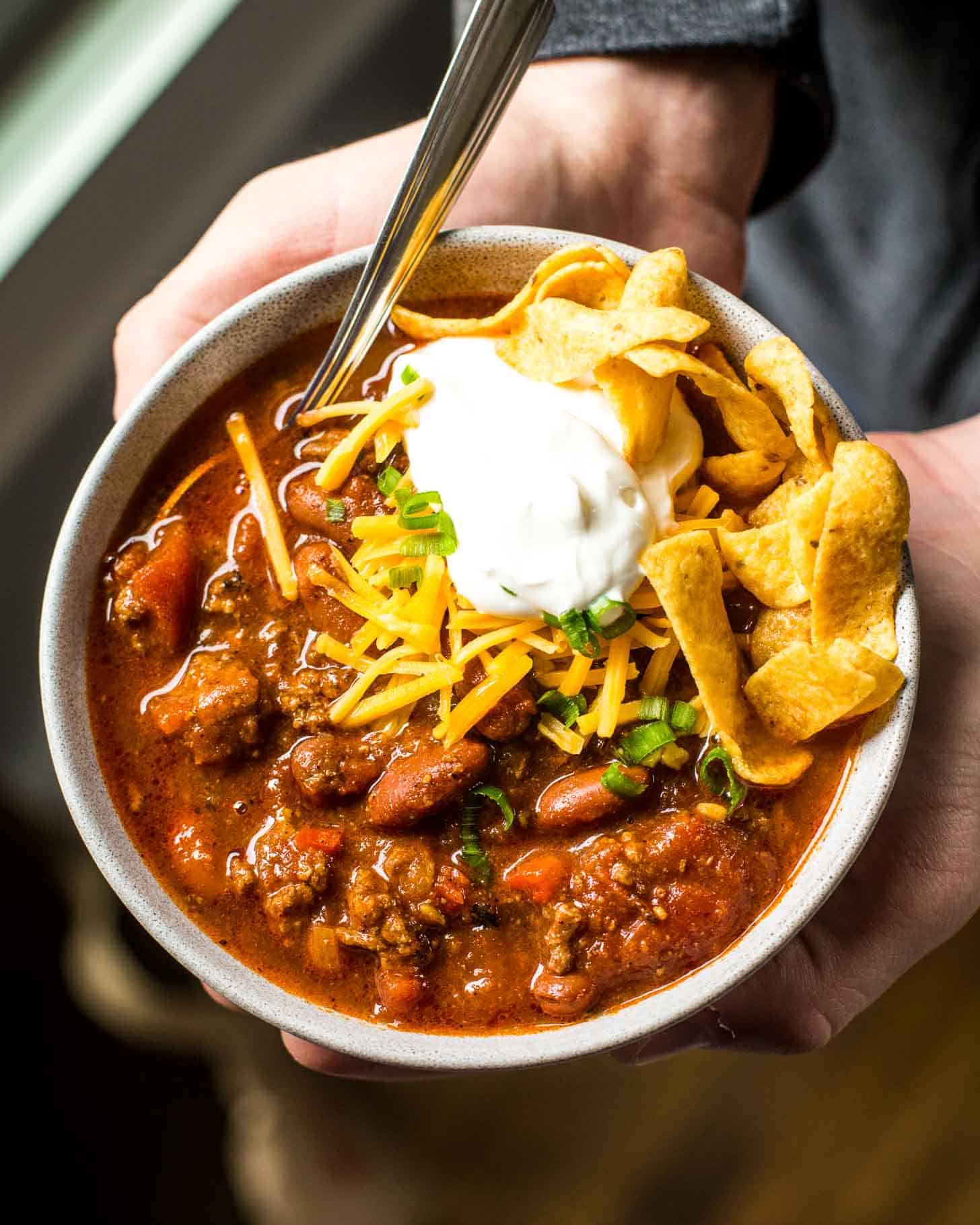 When it comes to chili recipes, it is hard to beat the classic. This All American Chili recipe is ready in just 15 minutes made with ground beef, bell pepper, and red kidney beans – perfect for weekend meal prep!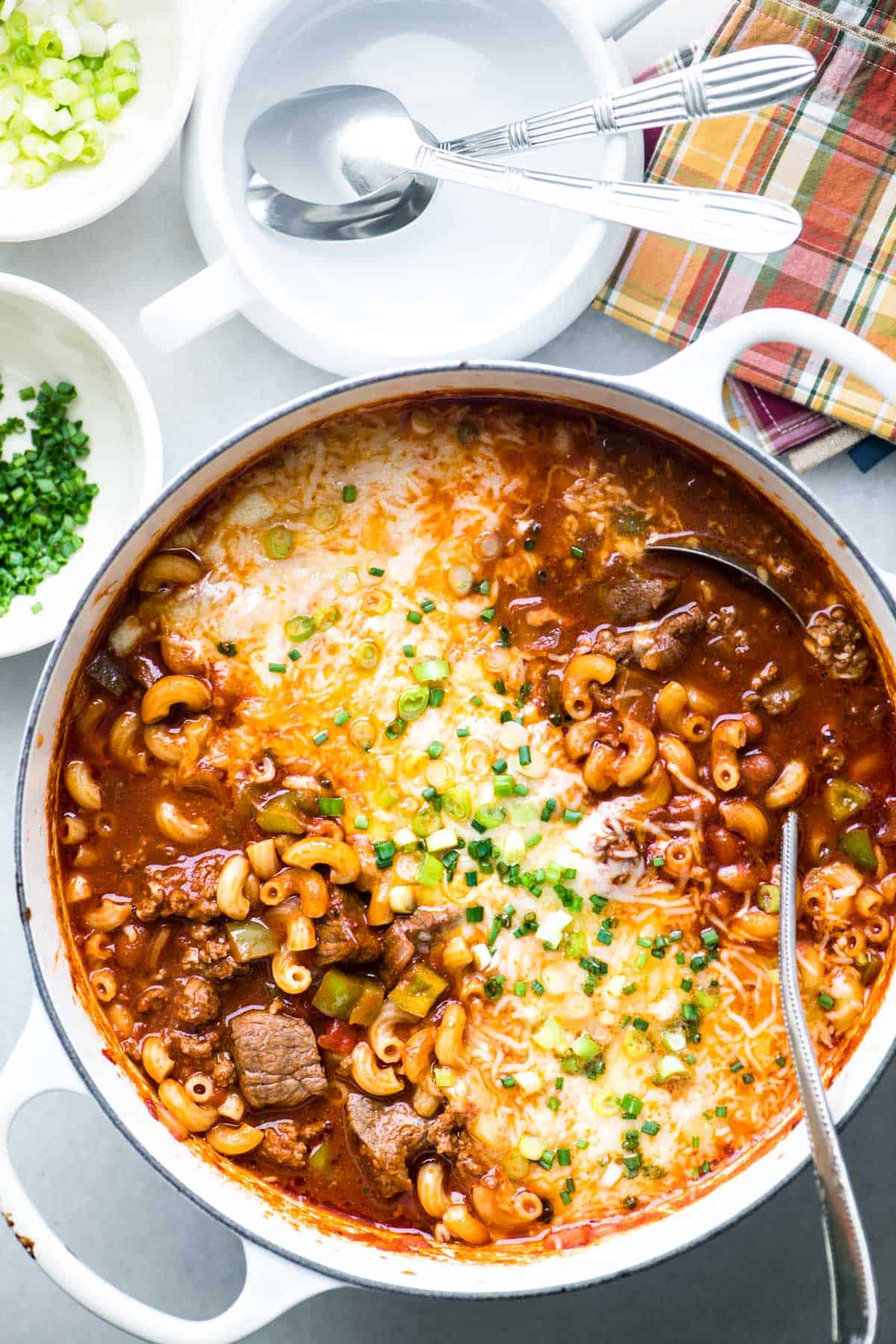 Adding pasta is never a bad idea and this hearty Chili Mac and Cheese is serious comfort food to feed a crowd. Make it up to two days ahead of time or even freeze it, and just add the pasta and cheese when you're warming it back up to serve.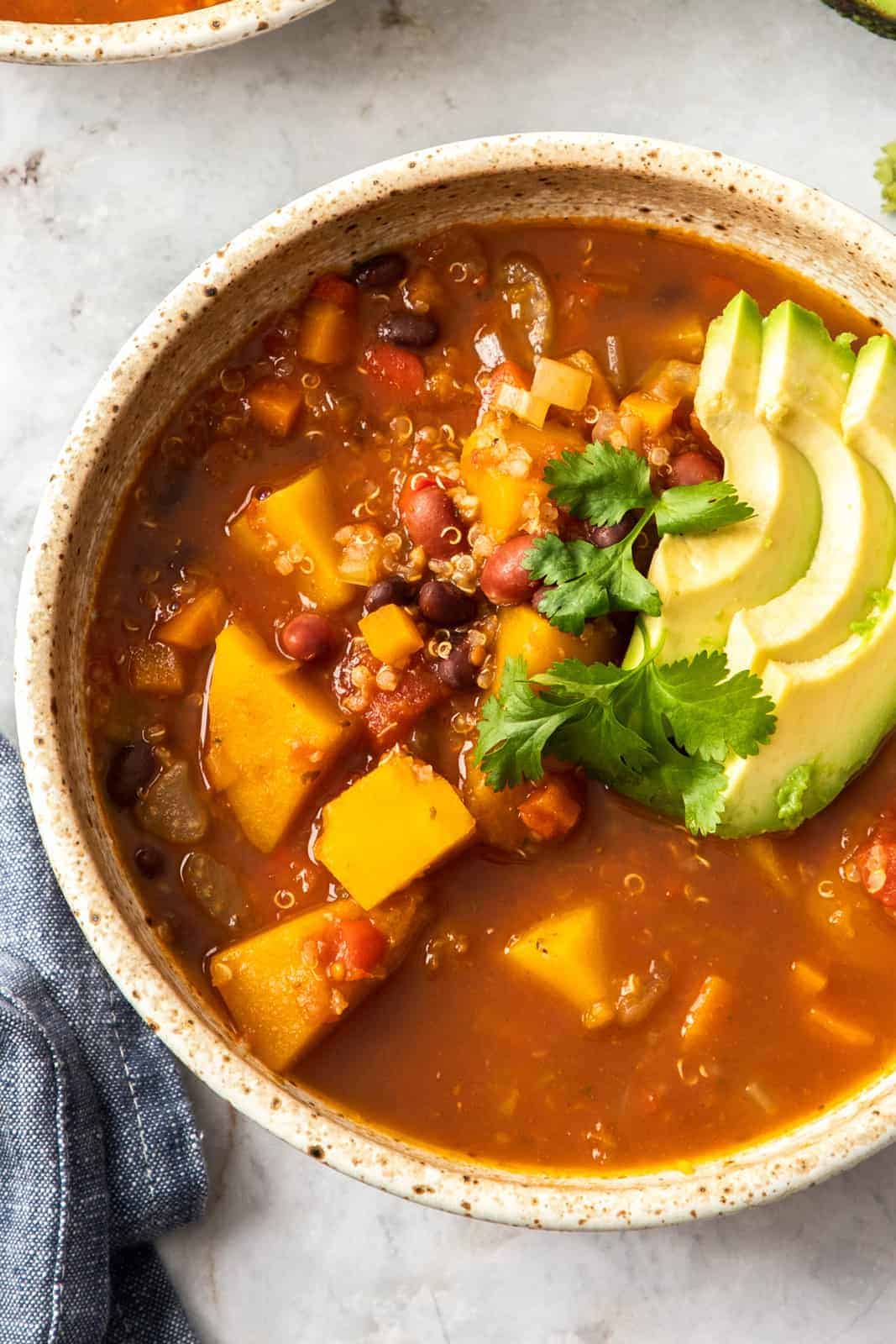 Seasonal butternut squash, hearty black beans, and nutty quinoa are the stars of this protein-packed, chipotle-spiced chili that includes instructions for the Instant Pot and the stovetop.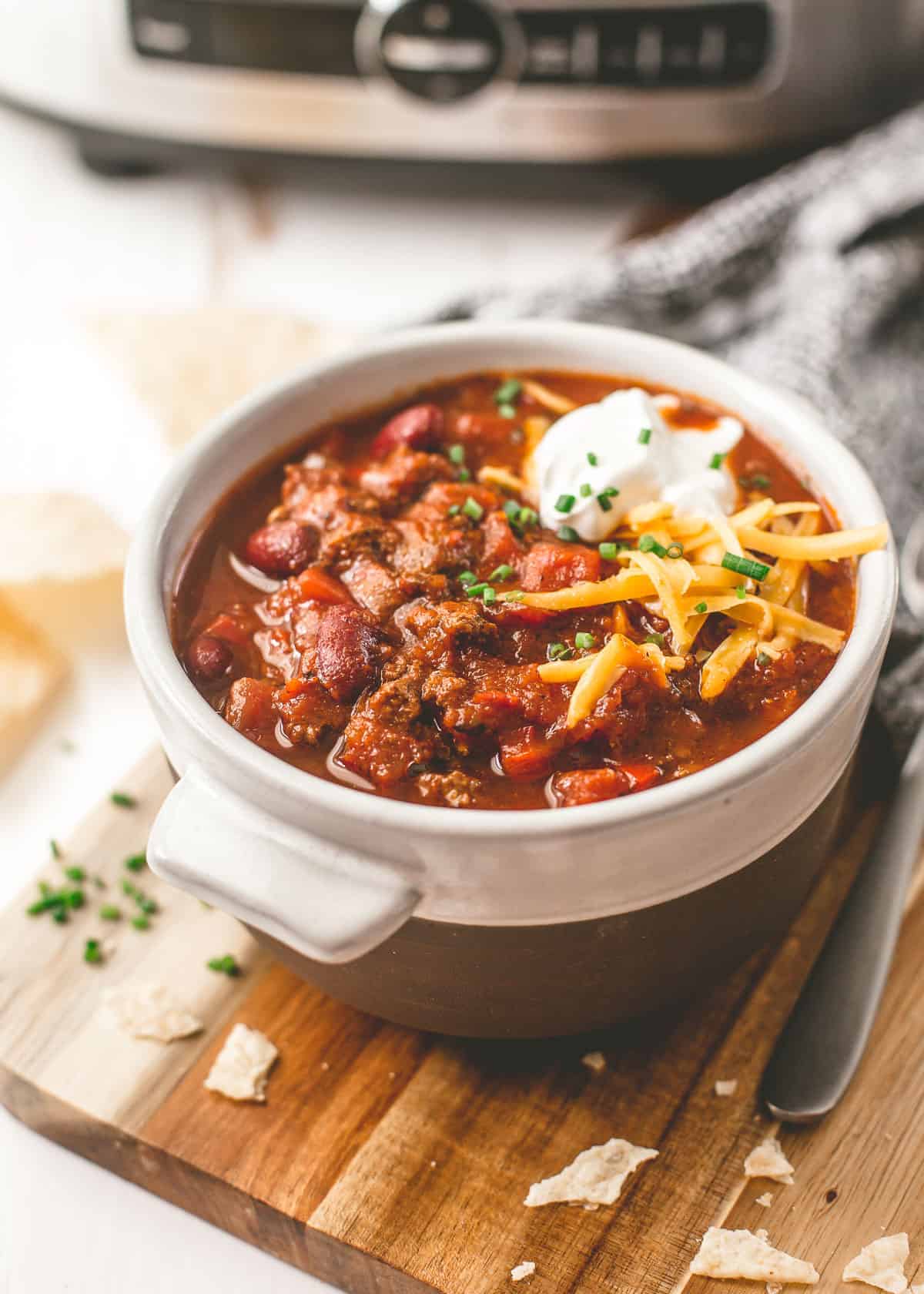 This Classic Beef Chili recipe is made in the slow cooker, so it is perfect to make ahead. Load the slow cooker, let it simmer all day and all you have to do for dinner is load it up with your favorite toppings! We've already made this recipe three times this season (including for Halloween) – it's a family favorite.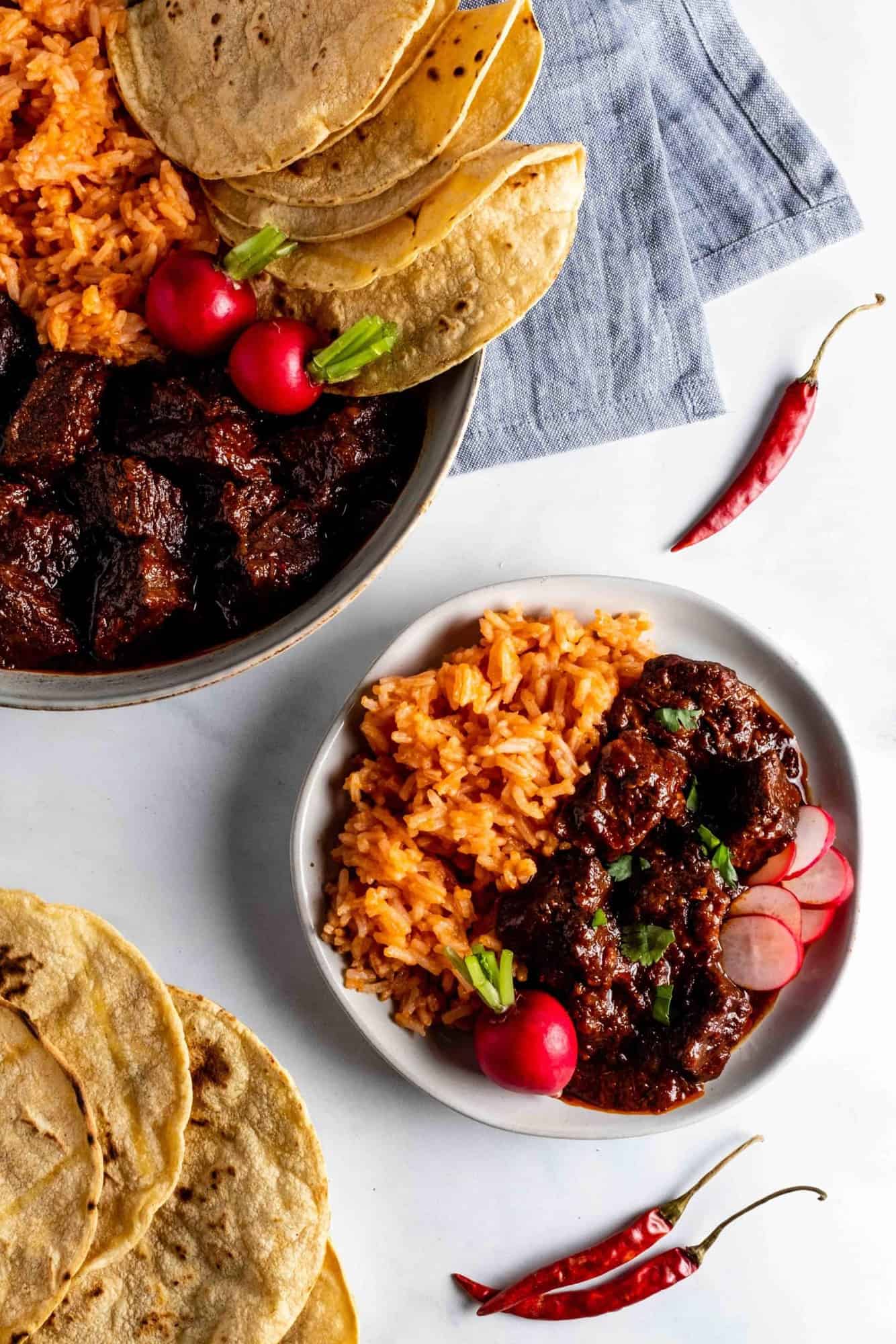 This wonderfully rich beef chili recipe is made with dried chilies for complex flavor – but it can still be made ahead and re-heated whenever you're ready.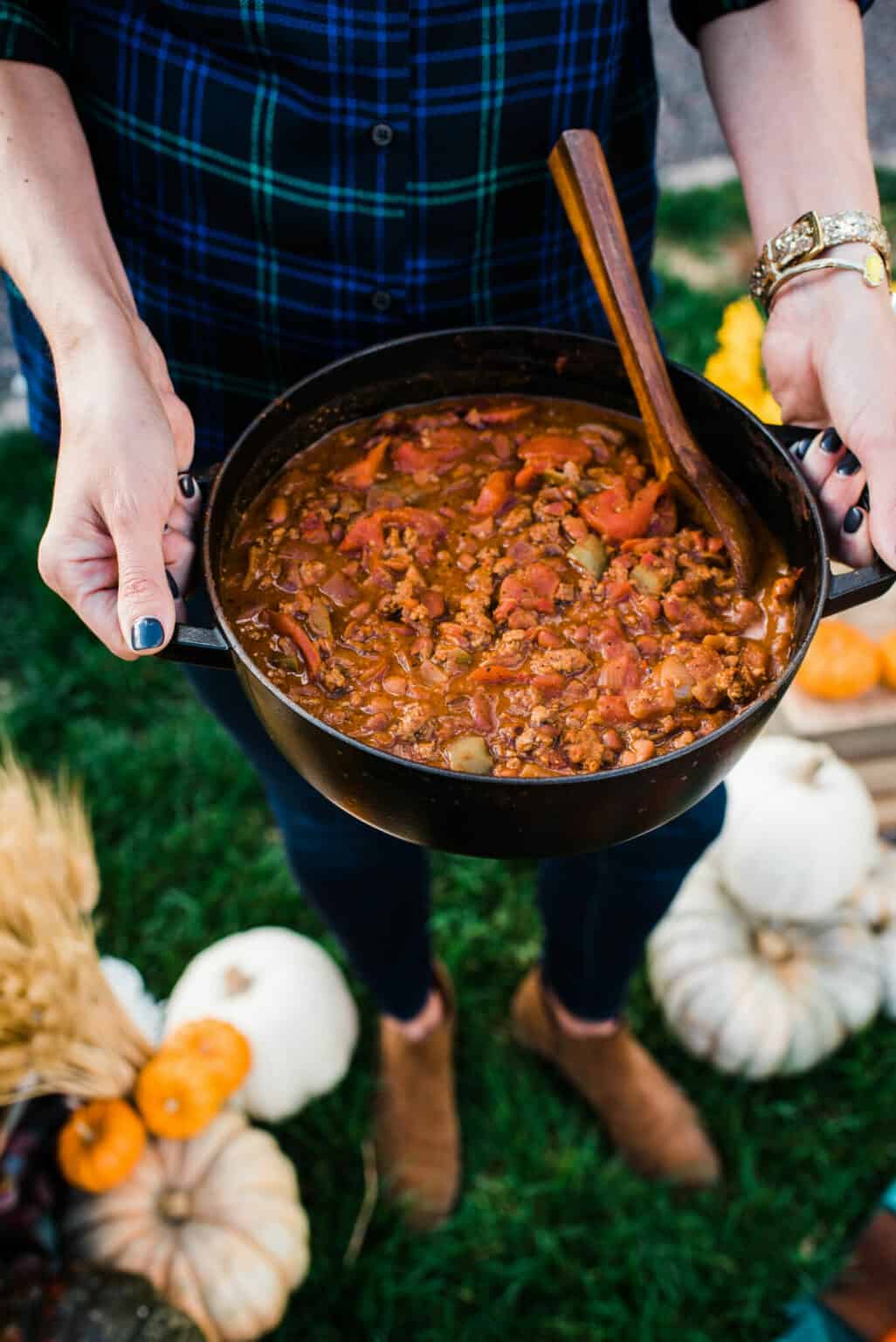 Ground lamb makes for a chili with rich savory flavor that is a twist on the classic. This Ultimate Lamb Chili recipe is also packed out with plenty of beans and bold spices and has flavors that will develop if you make it ahead and reheat whenever you're ready to serve it.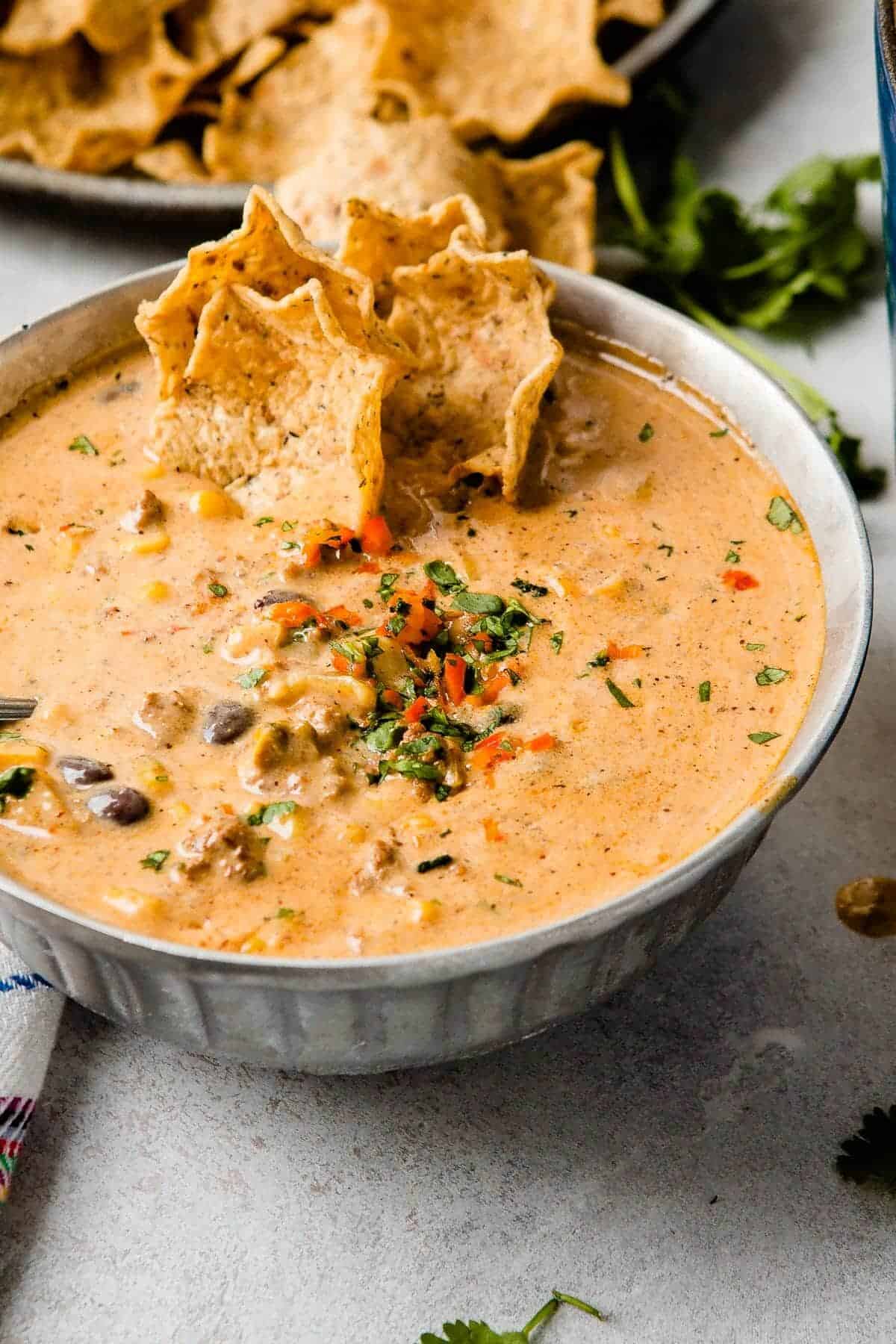 If you're fan of Tex-Mex flavors this Cheesy Ground Beef Enchilada Chili is for you. Enriched with sour cream and a jar of Salsa Con Queso, this rich chili reheats well and is begging to be served with tortilla chips for scooping.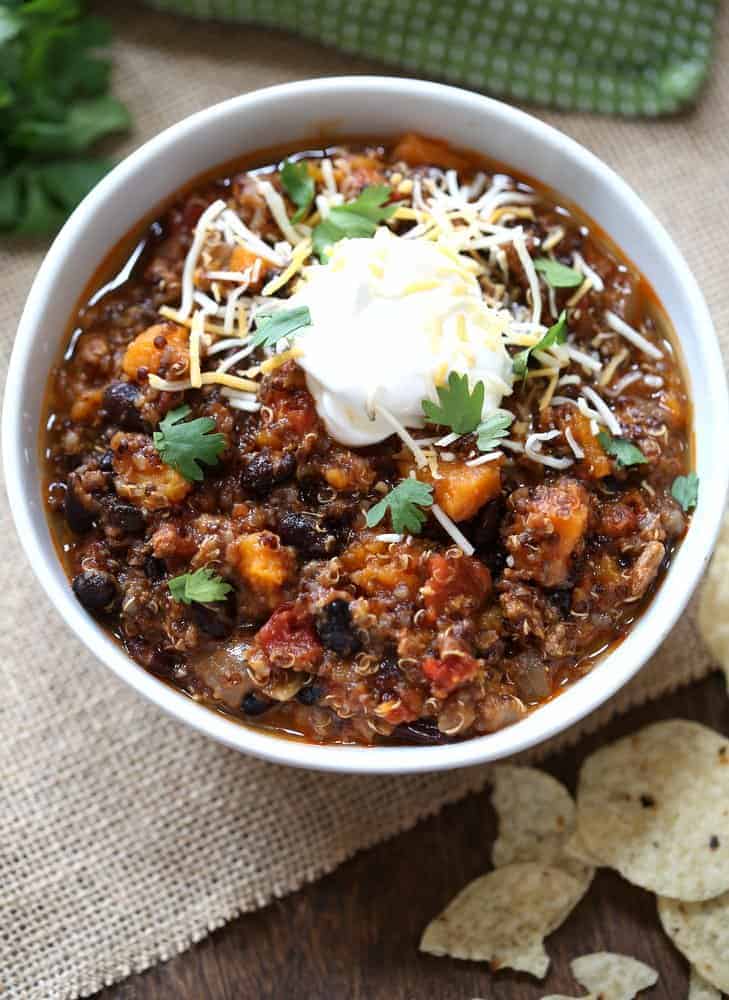 Ground turkey, quinoa, and black beans combine to make this chili a protein powerhouse that I love to have as hearty, healthy make-ahead lunches in the cooler months. It also freezes well to have a meal ready-to-go when you need it.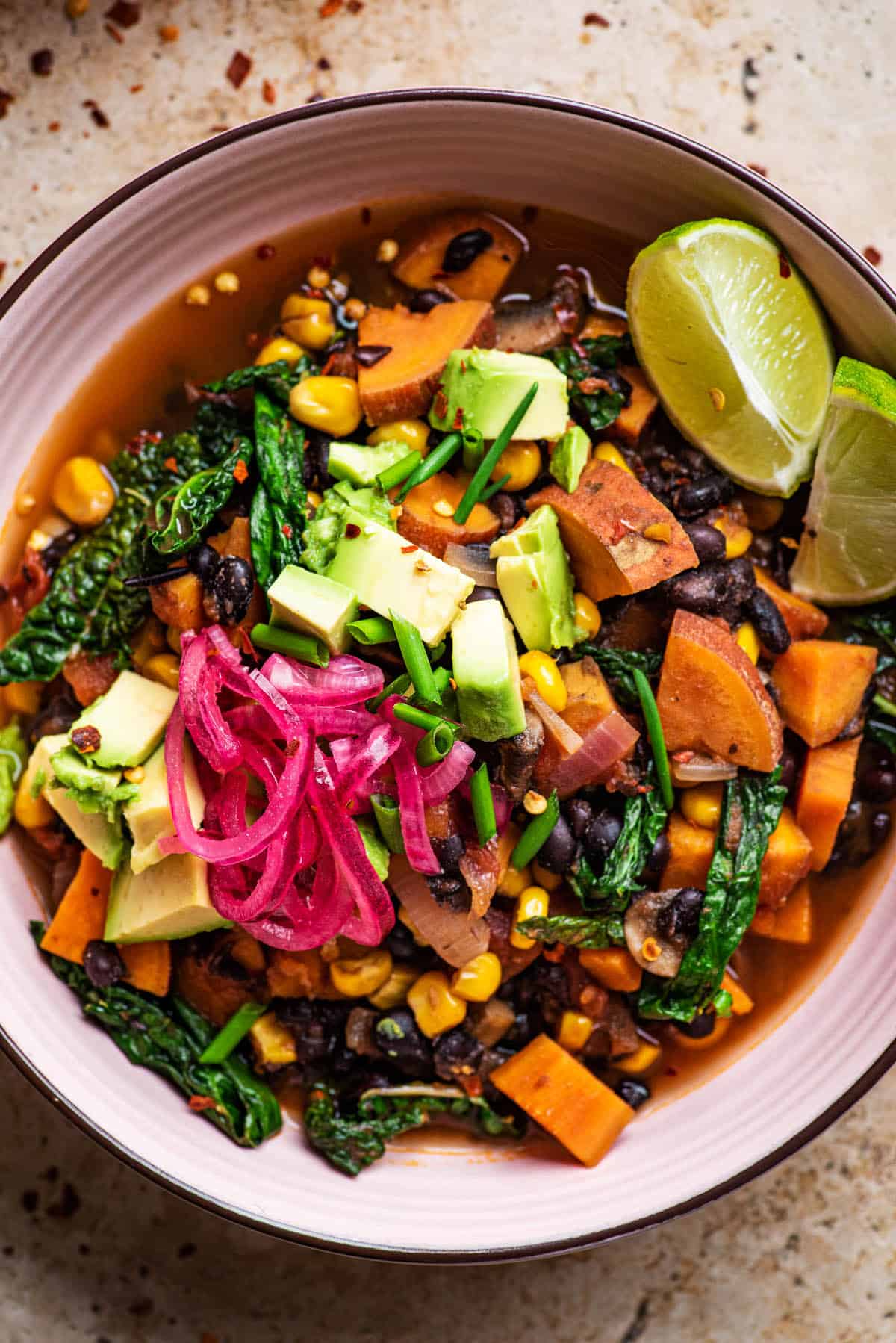 Black beans and sweet potato are a hearty, classic chili combo but this vegan version is made even more vibrant and healthy with plenty of added mushrooms, kale, and corn. I love the bright colors and flavors in this fresh twist.
Creamy, slightly spicy, and made with dried beans that thicken the broth as they cook, this slow cooker white chili is surprisingly simple. Just combine all of the ingredients in the slow cooker and let it simmer hands-off all day. Sour cream (no canned condensed soup here) thickens the finished chili for a gluten-free crowd-pleaser.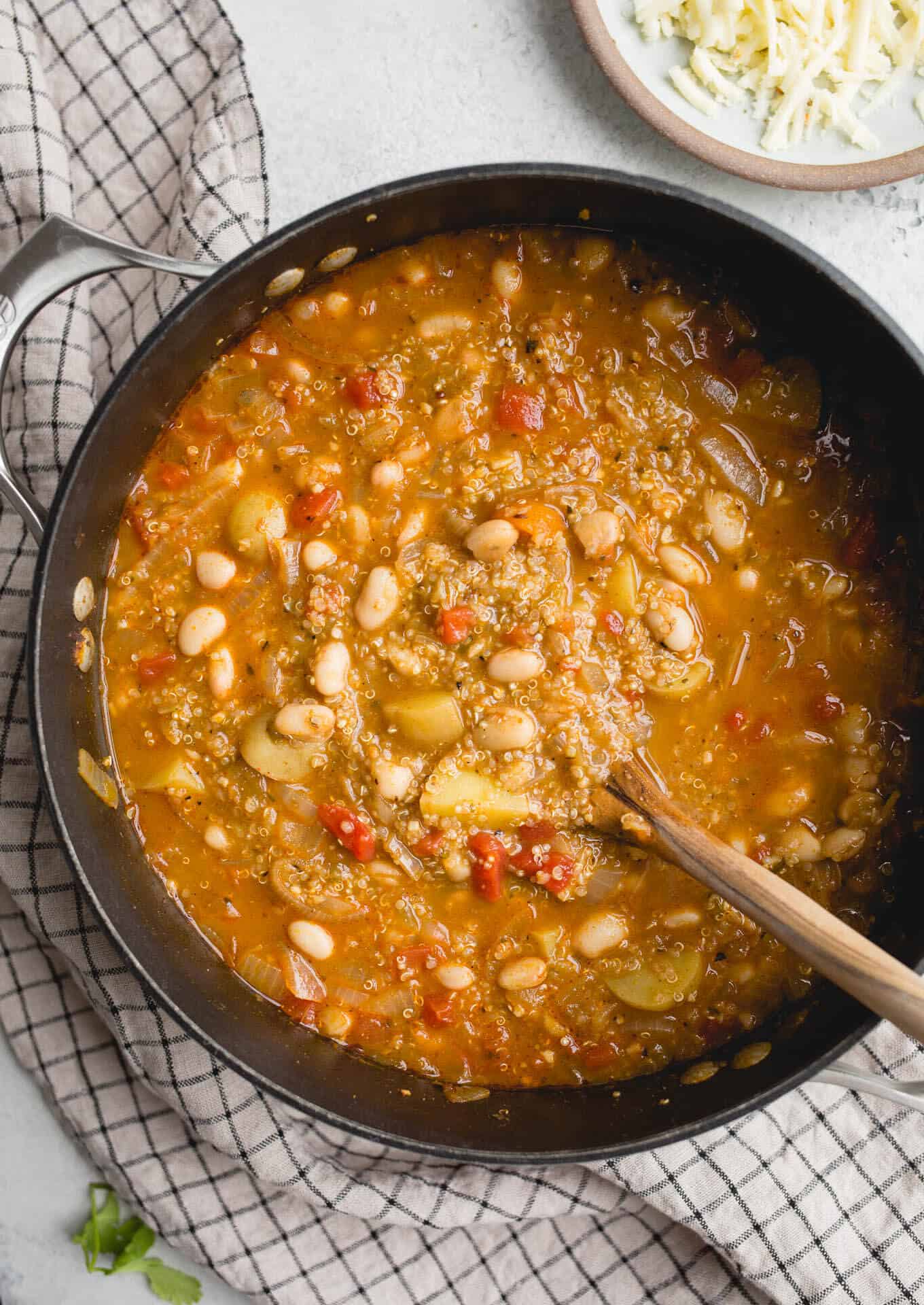 This hearty chili with beans and quinoa as the base uses a jar of Salsa Verde to add bright, tangy depth. Finish it with avocado and lots of fresh cilantro for a great vegan, gluten-free option. .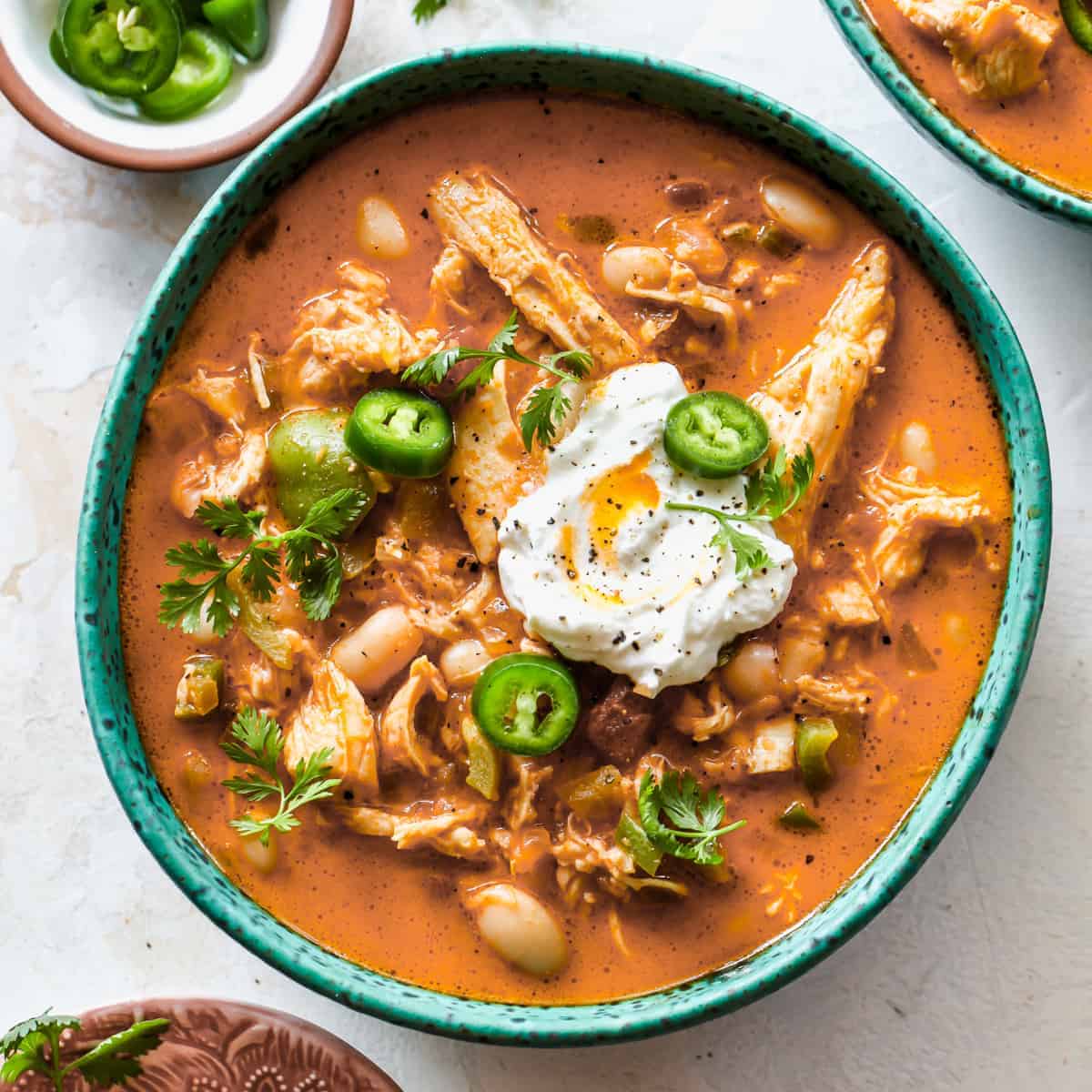 This wonderfully bright and creamy slow cooker chili recipe involves only 5 minutes hands on time and freezes well for busy fall and winter nights.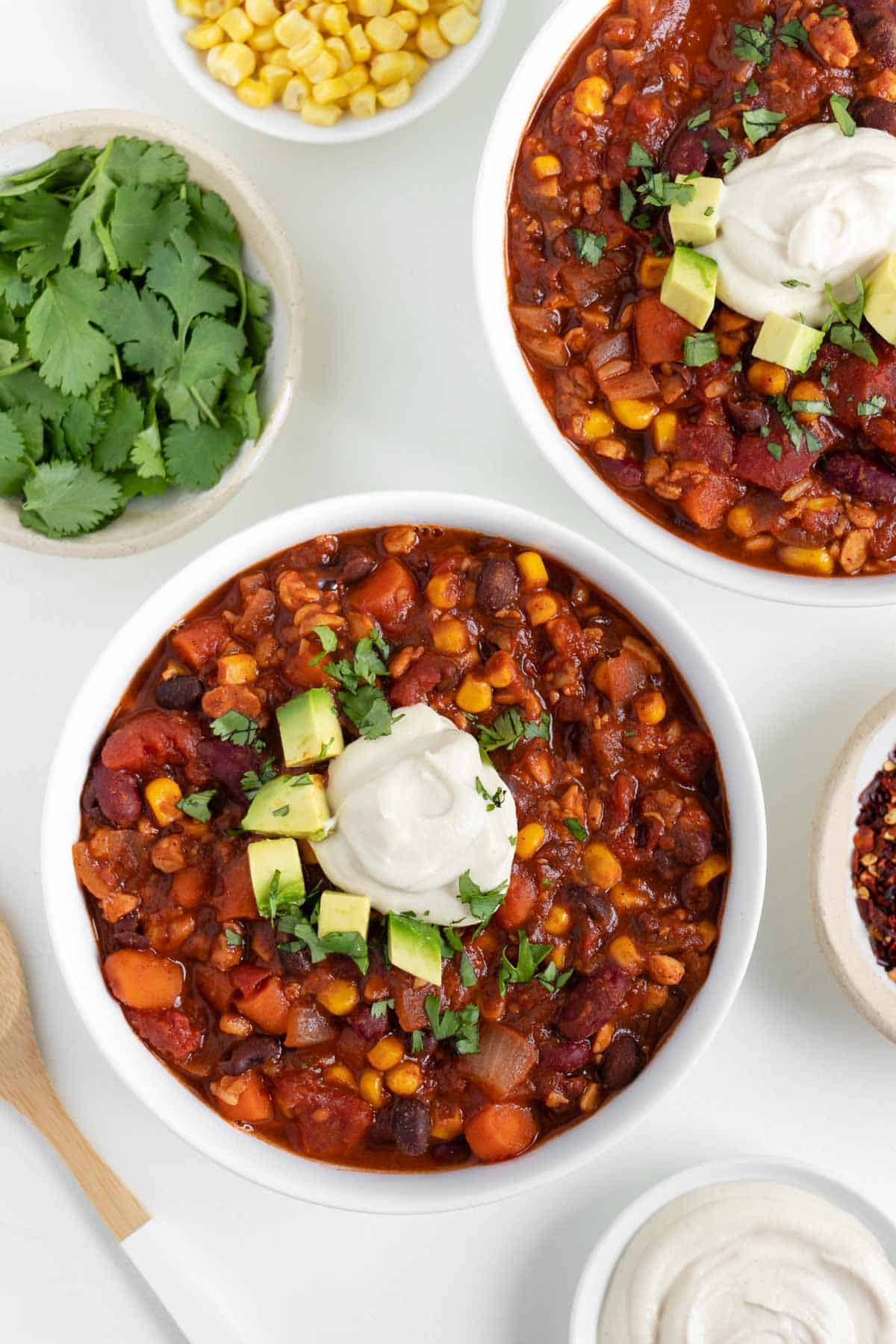 Most vegan chili recipes rely on beans and quinoa, but this cozy recipe is made with tempeh, giving it a hearty, savory flavor and rich texture. Leftovers make great vegan nachos or burritos.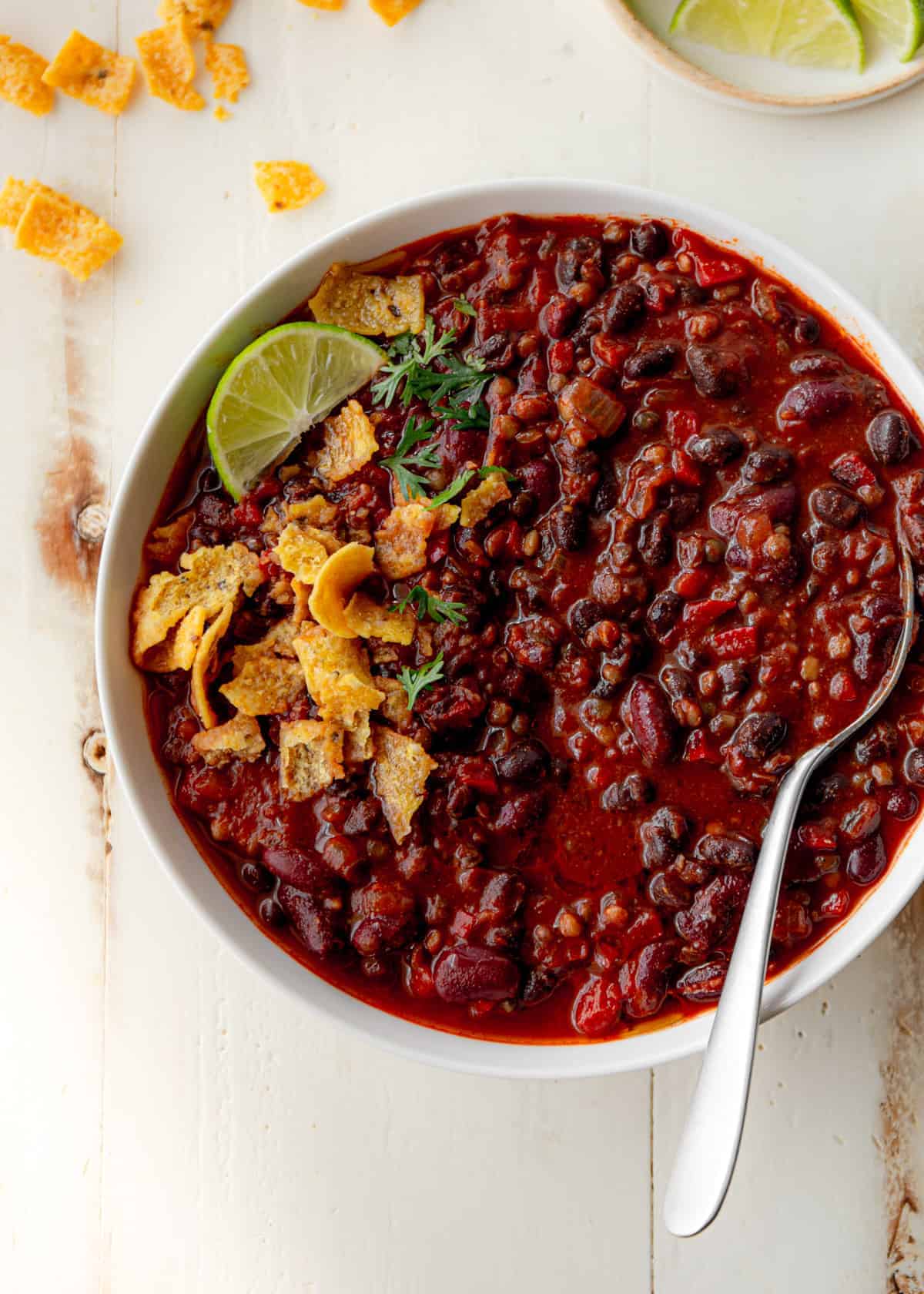 The rich, delicious sauce from a can of chipotles in adobo is the star of this hearty lentil and bean chili recipe. The flavors and spices lean a little in a Tex-Mex direction, so you'll want plenty of tortilla chips, grated cheese, and fresh lime wedges on hand for serving.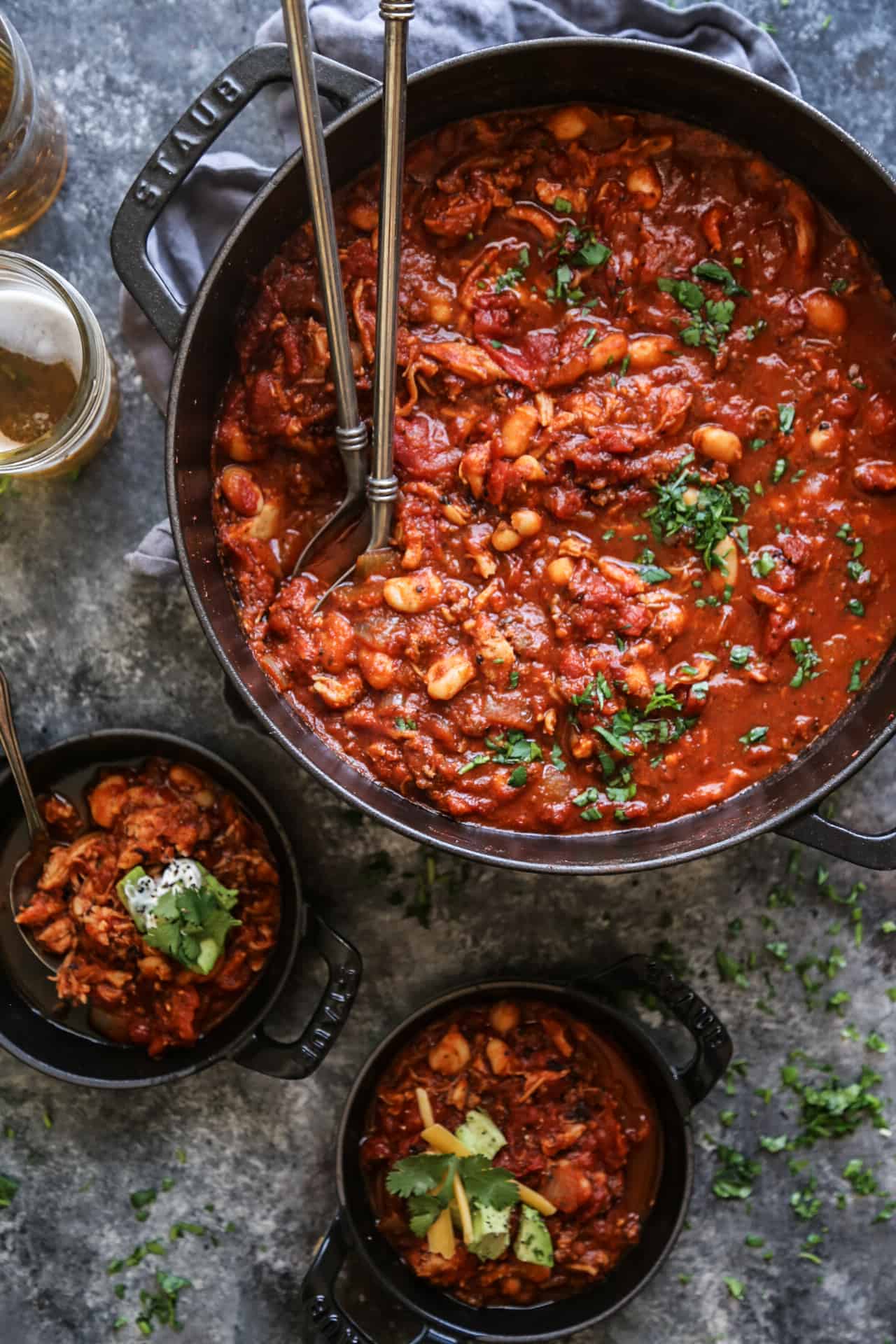 This easy chicken chili recipe packs a whole load of flavor using pre-cooked smoked pulled chicken and chorizo. Big spicy, savory flavors and it comes together in just a few minutes.
Favorite Tools
Looking for more easy dinner recipes? We've got them!