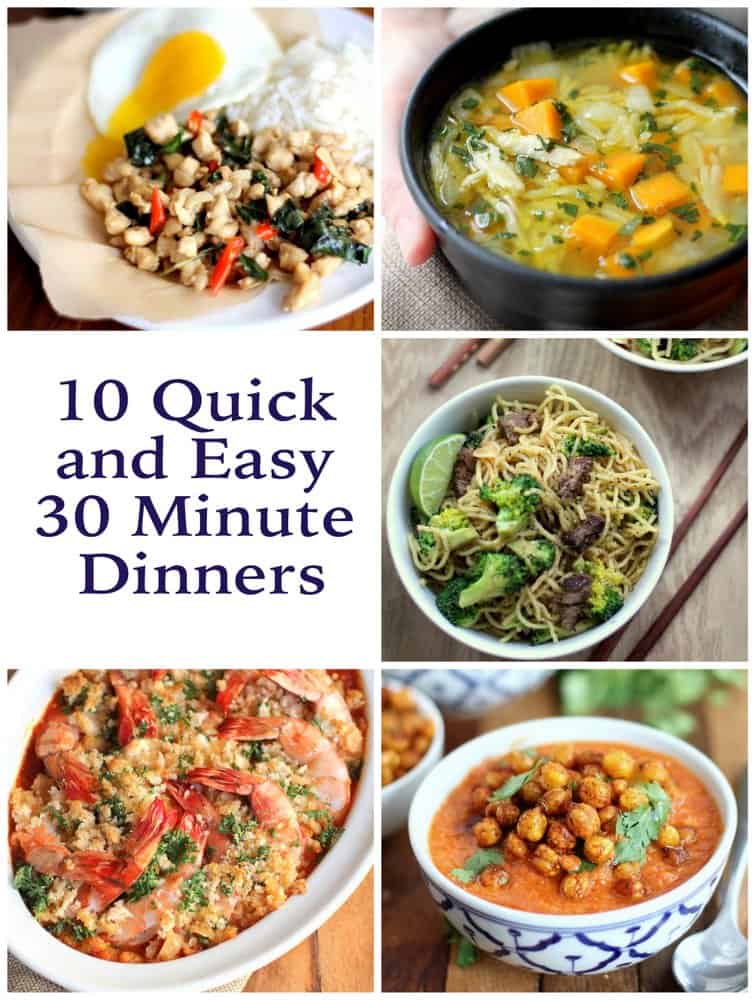 I love cooking, but dinner still creeps up on me most weeknights. There are days when 5pm rolls around, and making dinner feels like an impossible task. 30-minute dinners like these are what save me from ordering more take-out than I'd like to admit. And they're so much better than greasy Chinese (though there's certainly a time and place for giant spring rolls!).
Whatever you've got going on this fall, here are a few of my favorite recipes for making weeknights feel a little more fun and a lot less hectic.
I could eat these every Taco Tuesday...or really every night of the week. Chicken tenders in a sweet-spicy marinade give these tacos loads of flavor.

Orzo lends a reliable kid-friendly element and rotisserie chicken makes it busy-parent-friendly. Bonus that it freezes well and has only 9 ingredients.

Thai stir-fries are notoriously fast, and this is one of my all-time favorites. Make it spicy or mild.
My favorite dinner shortcut tool is ramen noodles. Toss with quick marinated beef and broccoli for a homemade alternative to take-out.
To make these a super fast dinner, Frank and I set chopped vegetables on a cutting board and assemble our summer rolls right at the dinner table. They are fresh, healthy, and so good with tons of that sweet dipping sauce!

While the weather is still warm, nothing beats gazpacho. This chilled soup can be made ahead, stored in the fridge, and becomes a full meal with crispy spiced chickpeas served over the top.
When in doubt, we make it a breakfast-for-dinner night. Dipping crusty bread in runny baked eggs is sure to chase away mid-week blues.
I've yet to meet a lettuce wrap that I didn't love. Crisp lettuce leaves with sweet-spicy filling, this Thai-inspired version is addictive and fun to eat.

All you need to make this pretty soup is 7 ingredients and 25 minutes, and it's guaranteed to become a favorite.
Full disclosure - this guest-worthy dinner takes more like 35 minutes to pull off, but it's baking in the oven for the last 15 while you sip a glass of wine and pat yourself on the back.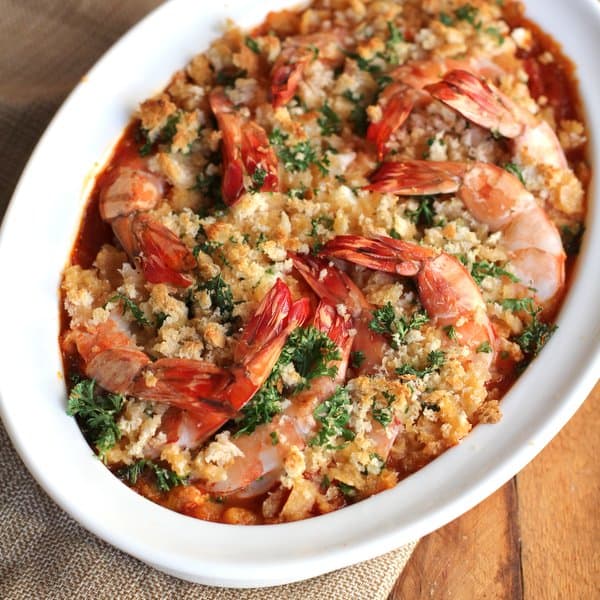 Good luck getting into the dinner routine this fall, whether you're facing the back-to-school schedules or simply saying farewell to warm summer nights when a PB&J always counts as dinner!
My Go-To Tools for 30 Minute Dinners